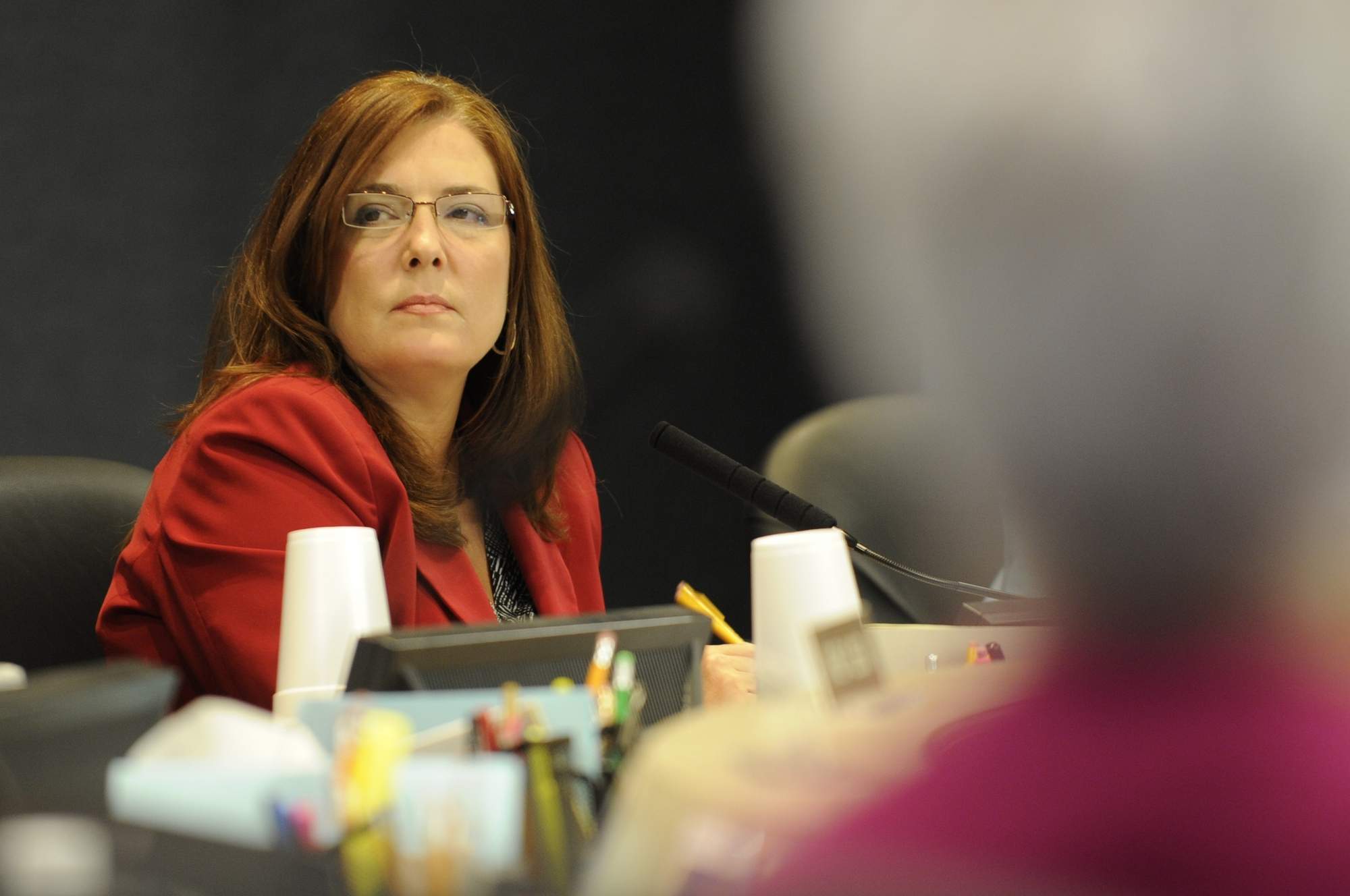 The move has been anticipated since September.
Former Hillsborough County School Board member April Griffin officially filed paperwork to run for Hillsborough County Tax Collector. Griffin is running to replace Doug Belden who is not seeking reelection.
"During my 12-year service on the Hillsborough County School Board, one of the largest in the nation, I was elected its chair twice. That invaluable leadership experience, combined with my administrative experience as the director of Human Resources for the Public Defender's Office and experience in coordinating with other governments, makes me uniquely qualified to lead the Hillsborough County Tax Collector's Office," Griffin wrote in a statement.
Griffin first announced she was running for Belden's seat in September as Belden was quietly telling employees he would not seek another election citing declining health. Griffin told Florida Politics at the time that she made the decision before Belden announced his own decision because she feared that if he left office midterm it would open the door for Gov. Ron DeSantis to appoint a leader.
Griffin left political life briefly after leaving the Hillsborough County School Board and most recently worked in Human Resources at the Hillsborough County Public Defender's office under Julianne Holt. Griffin resigned that position the same week she announced her intention to run for Tax Collector.
Griffin said her goal is to improve customer service within the Tax Collector's office, which handles property, real estate, business and other taxes as well as automobile titles and tags and drivers license and identification services.
"I want to focus on a first-class customer service experience. By using the latest technologies, we can streamline services and coordinate offices to give the best value to our citizens," Griffin said. "In addition to tax collection and distribution, the Tax Collector's Office is an agent of the Department of Highway Safety and Motor Vehicles and works with other state agencies in providing permits and licenses, including concealed weapons licenses and hunting and fishing licenses. These important services demand a convenient, efficient, and modern office that values the time and money of its customers."
During her tenure as a School Board member, Griffin served as the county increased high school graduation rates from 64 percent to nearly 83 percent. She also worked on issues related to closing the achievement gap between minority students and their nonminority peers and on strengthening career and technical academy programs.
Griffin also led efforts to oust former Superintendent Mary Ellen Elia.
Griffin also touts her work uncovering financial mismanagement, rebalancing the budget, changing the Board's evaluation tool of the Superintendent and increasing fiscal responsibility to the Superintendent's compensation package.
Griffin worked with the Hillsborough County Commission and the private business sector to create a Manufacturing Alliance and expanded student access to health care through innovative partnerships. She said that work demonstrates her ability to work with other governments and across party lines, qualities she believes are crucial to the success of the Tax Collector's office.
Griffin faces Nancy Millan who currently serves as the Director of Community Relations for the Hillsborough County Tax Collector's Office. Both candidates are Democrats. Belden is a Republican. Neither candidate has posted fundraising numbers yet.