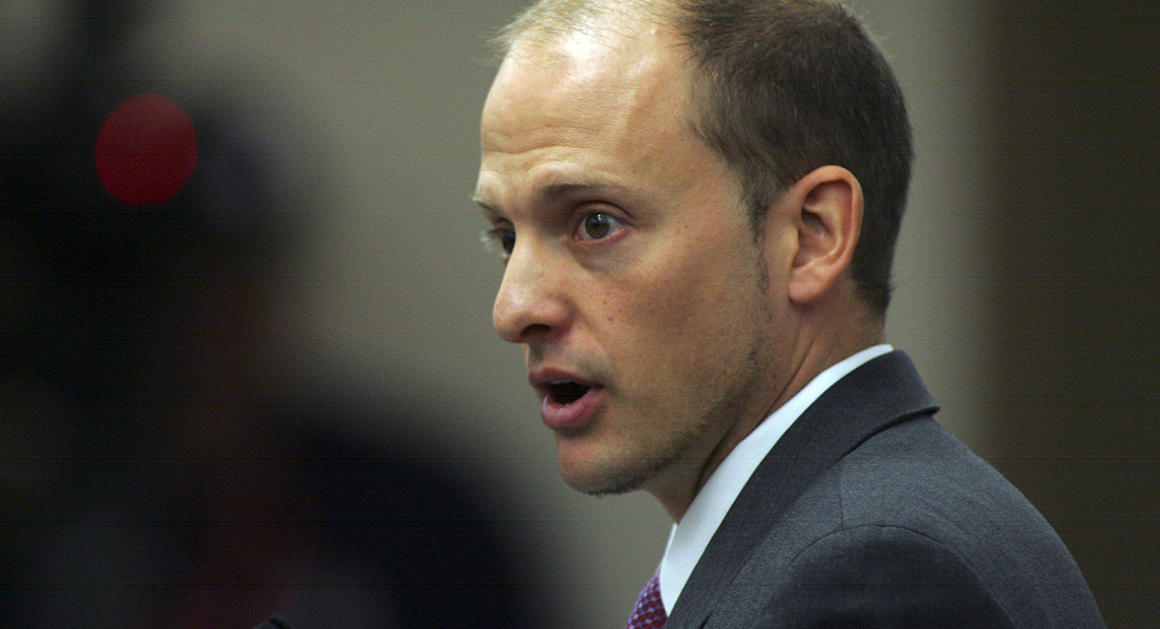 A boost for the poor and middle class? José Javier Rodríguez says 'yes.'
State Sen. José Javier Rodríguez and state lawmakers on Tuesday made the case for an expansion of the federal Earned Income Tax Credit.
During a call with the media, Rodríguez, a Miami-Dade Democrat, contended that the credit – which benefits low and moderate income people with families – merits expansion. It "reduces the amount of tax you owe and may give you a refund," the IRS website explains.
He made that case ahead of a legislative workshop Tuesday afternoon in the Senate's Commerce and Tourism Committee.
Rodríguez seeks a study on expanding the credit through a new bill (SB 254); estimates are that an expansion would mean an additional $500 going into the pockets of at least some Floridians.
The Senator noted that a lack of personal income tax in the state requires "creativity" from policy makers, and this would create a 10 percent rebate for consumption taxes.
The workshop is unprecedented, he added, as it is the first time this bill has been vetted on that level. The bill has three committees of reference.
Panelists after the call in the Senate Commerce and Tourism Committee fleshed out the bill for Senators, who would have to make a serious philosophical and financial commitment to make this happen.
Jim Zingale, head of the Department of Revenue, noted that Florida's lack of personal income tax precludes a "direct linkage" that allows "piggybacking" off the federal program.
A tax administration system would be needed for the two million people getting federal rebates today, he added, with an additional 400,000 qualifying but not applying. That would lead to roughly $500 million in rebates and a complicated program to administrate.
Amy Baker, head of the state Office of Economic and Demographic Research, outlined "state budget consequences." Rebates and administration costs would impose a "cost to the government structure to administer this."
"Something can be good for the economy," Baker asserted, "but on the other hand it's not necessarily good for the state in terms of return on investment."
Sen. Joe Gruters, chair of the committee, expressed concerns about implementation costs, which are issues in other states with similar legislation.
Washington state, he noted, has similar legislation but has not been able to implement it.
Ahead of the workshop, lawmakers and stakeholders joined Sen. Rodriguez on the call, where these logistical concerns were not heard.
Rep. Javi Fernandez, also a Miami-Dade Democrat, advocated for the bill, saying the tax credit is the "largest anti-poverty program in the country."
Fernandez sees an opportunity to "piggyback" the federal program, creating a positive economic stimulus with reinvestment of the money.
Democratic Rep. Jennifer Webb of Pinellas County also will help in the House, she said, citing food insecurity and hard economic choices as "all too common" in her district despite "record low unemployment."
Elizabeth McNichol, a Senior Fellow at the Center on Budget and Policy Priorities, said the tax credit was one of the most "sensible" parts of the federal tax code.
Twenty-nine states have variations of the state earned income tax credit, McNichol added, which helps with bills, car repairs, and so on. Rodríguez's proposal likewise would help with "basic needs."
Congressional Democrats in Washington are making their own cases for expansion of these prerogatives, and it will be interesting to track this debate in-state in 2020.