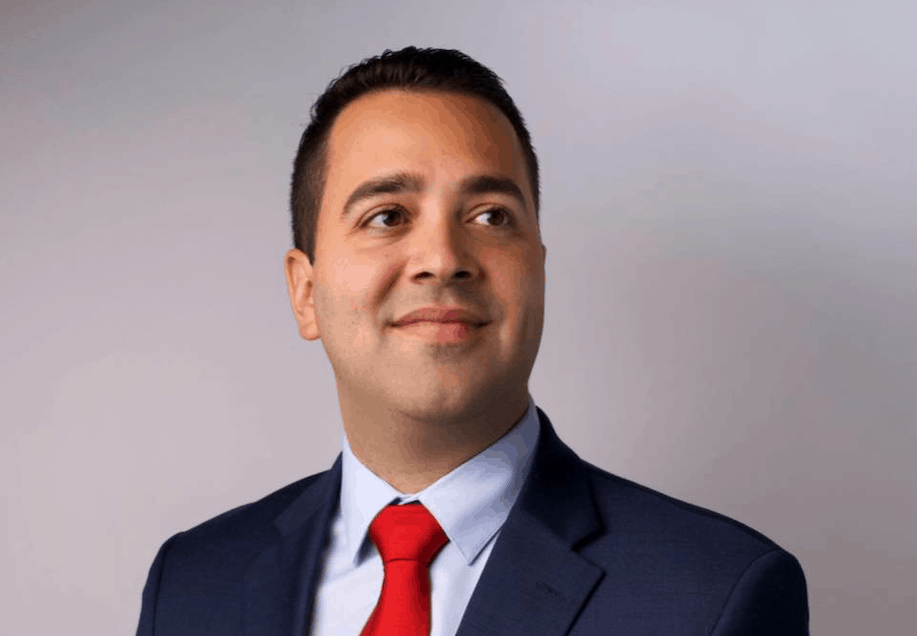 Contends Stephanie Murphy will eventually support socialist policies
Dr. Leo Valentin, a medical doctor who runs a radiology practice in Orlando, has filed to join the Republican field seeking to take on Democratic U.S. Rep. Stephanie Murphy in Florida's 7th Congressional District.
Valentin, 34, of Orlando, is identifying himself as someone who is pro-free-enterprise, concerned about how Democrats such as Murphy approach health care, and concerned about what he said is a growing divide that lays "between the powerful government elite and the hardworking families."
He joins a crowded Republican field seeking to take on Murphy in 2020, a field that has yet to yield a significant challenger to the two-term Democrat who in 2016 knocked out a 12-term Republican incumbent and in 2018 easily won reelection against a well-known Republican state Representative.
Among the other Republican candidates are Vennia Francois, Stephen Bacon, Richard Goble, Armani Salado, and Mike Thibodeau. Francois finished third in the 2018 Republican primary won by then-state Rep. Mike Miller.
Valentin is kicking off his campaign with a video and a media splash Wednesday, indications that he has money and organization that the other candidates thus far have lacked.
"Our team is a strong team. We have a unique perspective and we bring unique qualifications to the race," Valentin said when asked how he expects to stand out in the Republican primary. "I think my bio speaks for itself and we're going to make the case to the voters that we're the stronger candidate out there to beat Stephanie Murphy."
The son and grandson of physicians, he grew up in Puerto Rico, studied computer science and premedicine at the University of Miami, then sought and received a medical degree at Ponce School of Medicine. From there, he continued his education at Cornell's New York-Presbyterian Hospital and the Baylor College of Medicine before becoming a Clinical Fellow in Vascular & Interventional Radiology at Harvard Medical School.
He was president and chief executive officer of Professional Hospital in Guaynabo, Puerto Rico, managing the hospital's finances, working with insurance companies, leading a technological overhaul of the hospital's processes, and increasing the hospital's hurricane preparedness, and helping offer medical services after Hurricane Maria devastated the island in 2017.
He, his wife Keyla, and their son Leo Jr. moved to Central Florida in 2018.
Valentin sees Murphy as vulnerable for the same reasons Republicans nationally are going after other Democrats: seeking to paint her as socialist, pro-impeachment, and a liberal elitist interested in divisive politics. "What we see with Congresswoman Murphy is the part of the problem that we see with Washington, and the pandering to specific communities," he said.
Murphy has been careful to stand out as a moderate, particularly in economic, foreign affairs and military issues, and her positions have included support for the Affordable Care Act and strong opposition to various Medicare-for-all plans or other initiatives put forth by her party's left wing that Republicans declare to be socialist, and her pro-capitalism positions led the U.S. Chamber of Commerce and numerous other business groups to endorse her in 2018. She also has been a cautious supporter of the House of Representatives' Democrats' impeachment inquiry into President Donald Trump, while insisting it is too early for her to support actual impeachment.
Valentin, who calls himself a strong supporter of Trump, contends that Murphy is hiding her true colors and will inevitably come out for socialized medicine, other socialistic initiatives, and the impeachment of Trump.
"When I look at people like AOC [Democratic U.S. Rep. Alexandria Ocasio-Cortez of New York], they're upfront and they tell you without whispers that that's their agenda. But I think politicians like Stephanie Murphy are even more dangerous because they tell you one thing and they do another thing, and they promote other systems," Valentin said. "So really what we've seen from her is a go-along, play-along with [House Speaker] Nancy Pelosi and [Senate Minority Leader] Chuck Schumer."
He called the impeachment inquiry "another witch hunt" and predicted that Murphy will fully support impeachment.
"I believe he has a strong record," he said of Trump. "I believe the economy speaks for itself and the voters really care about that. They know we're doing better under President Donald Trump."
,