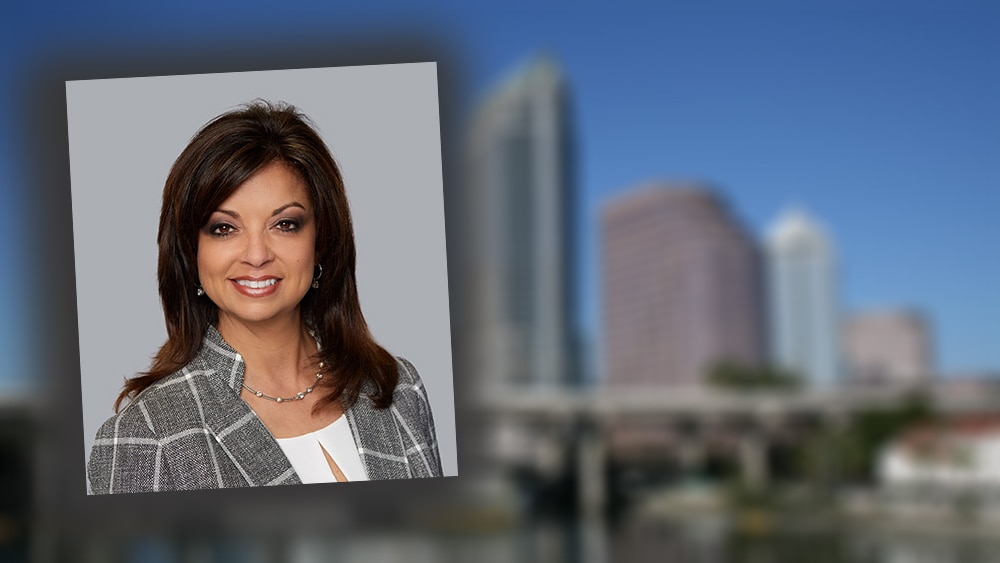 Millan reports $52,000 in her first month.
Nancy Millan raised more than $52,000 in her first month of campaigning for Hillsborough County Tax Collector, she announced Wednesday.
Millan is running to replace Doug Belden who is not seeking reelection. Belden has already endorsed Millan in the race.
"I am humbled and thankful for the support that so many in our community have shown in our campaign's first month," Millan said.
"October was an incredible start for our campaign, and I look forward to building on this momentum in the months ahead as we talk about how the Hillsborough County Tax Collector's Office will continue to go above and beyond to exceed the deservingly high expectations of customer service that residents have come to expect."
Millan is running against former Hillsborough County School Board member April Griffin. Both candidates are Democrats. Belden is a Republican.
No Republican has entered the race yet, but that's expected to change as the local party seeks to hold onto one of the remaining constitutional offices.
Millan has worked in the Tax Collector's office for 30 years. She began as an accounting clerk and worked her way up to her current position, Director of Community Relations.
Her experience with the agency sets the stage for a spirited race against Griffin as Millan pits her inside experience against Griffin's political name recognition.
In addition to her position within the agency, Millan also is a Certified Florida Collector Assistant and has certifications in Property Tax Administration, Management of a Florida Collector's Office, Duties and Responsibilities of a Tax Collector and the Collection of Licenses, Taxes, and Fees.
Millan also attended the Certified Executive Leadership Academy through the Florida Tax Collector's Association and Valencia College.
She received the Florida Tax Collector Association's Distinguished Service Award in 2005, 2013, 2014, 2016 and 2017 and the Florida Tax Collector Education Forum Service Award in 2018.
Griffin has not posted fundraising numbers yet. She just officially filed for the seat this week. Fundraising numbers for October aren't due until Nov. 12, which means Griffin isn't required to file a fundraising report until Dec. 10, which will outline her November campaign finance activity.