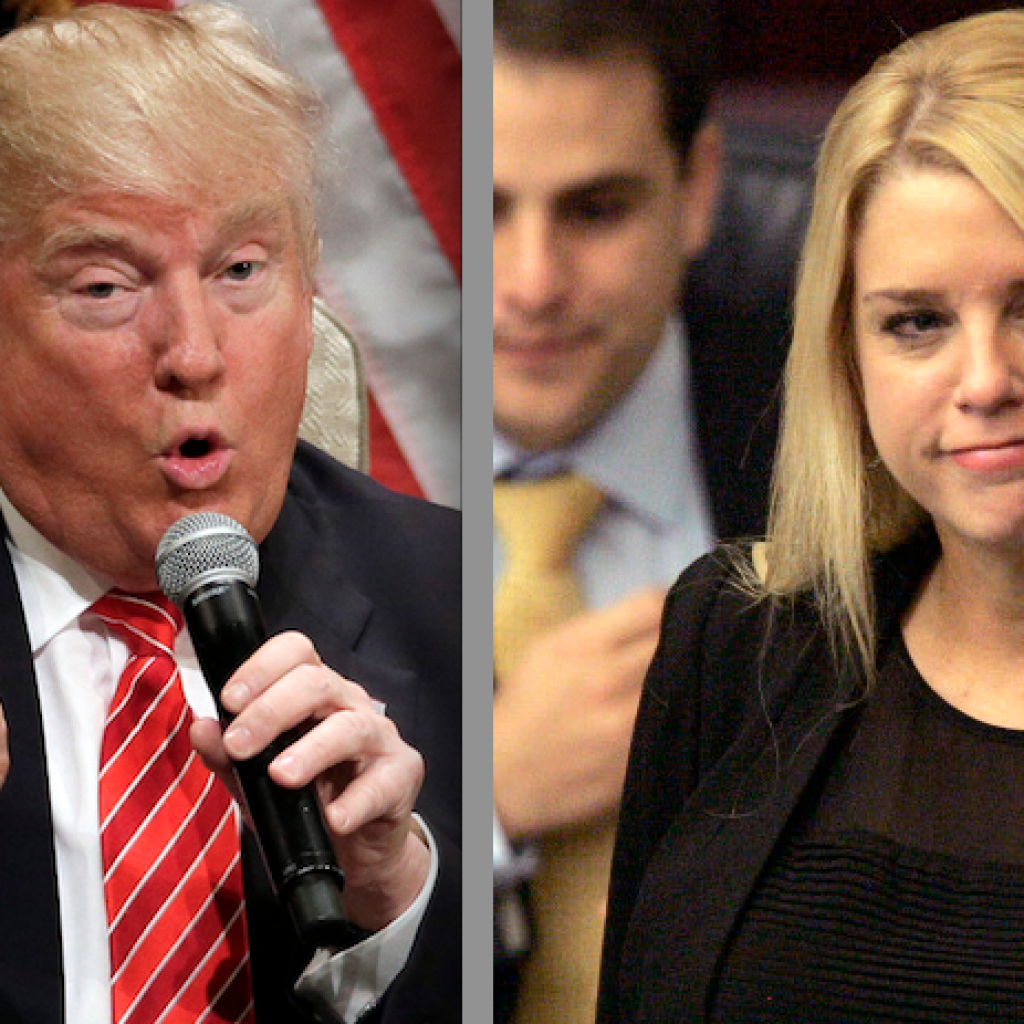 The news comes after White House officials had been split on impeachment response efforts.
Former Florida Attorney General Pam Bondi will serve on President Donald Trump's impeachment response team, the Washington Post reported Wednesday.
Bondi will serve as a temporary communications department staffer to aid in messaging efforts combating the ongoing impeachment inquiry. Assembling a response team comes at a crucial time as Congress prepares to begin public impeachment interviews next week.
Bondi will also work with former U.S. Treasury spokesman Tony Sayegh on impeachment messaging and other special projects, according to the Wall Street Journal.
"Pam Bondi and Tony Sayegh are expected to join the White House communications team to work on proactive impeachment messaging and other special projects as they arise. The roles within the White House will be temporary," Post reporter Josh Dawsey tweeted.
The two hires are "both an acknowledgment Trump needs help coordinating a response to the House probe, & a compromise between competing factions in the White House," tweeted Journal reporter Michael Bender.
White House Press Secretary Stephanie Grisham and Chief of Staff Mick Mulvaney both backed Bondi's pick, according to the Journal.
Bondi has been working for Brian Ballard, the powerhouse lobbyist behind Ballard Partners. Her work as a lobbyist reportedly created some delays in tapping her for the White House job.
Bondi emerged as an early Trump supporter in his 2016 campaign. She made frequent campaign appearances as a Trump surrogate. During one of those appearances introducing Trump, Bondi joked to the crowd she knew Trump was the candidate to back because her mom also supported him.
Her relationship with Trump became a Florida controversy after reporters uncovered a political committee affiliated with Bondi's 2014 reelection campaign had accepted $25,000 from Trump. That campaign contribution came just before Bondi had been asked to investigate Trump University, but declined to do so.
Trump had to pay a $2,500 fine because his foundation, a 501(c)3 non-profit, is not allowed to make political contributions.

Later, the now-shuttered Trump University was ordered to pay $25 million as part of a fraud settlement with students who claimed they received sham education.
In 2014 Trump hosted a swank fundraising reception for Bondi at his Mar-a-Lago Resort in south Florida.
In 2016, Bondi was suspected of being the mysterious "Pam" in a call with Trump in which he was potentially discussing hush money to conceal an affair. In the call Trump is heard saying, "It's so false what they're saying, it's such bulls—." The woman who might have been Bondi is heard reassuring him, "I think this goes away quickly."