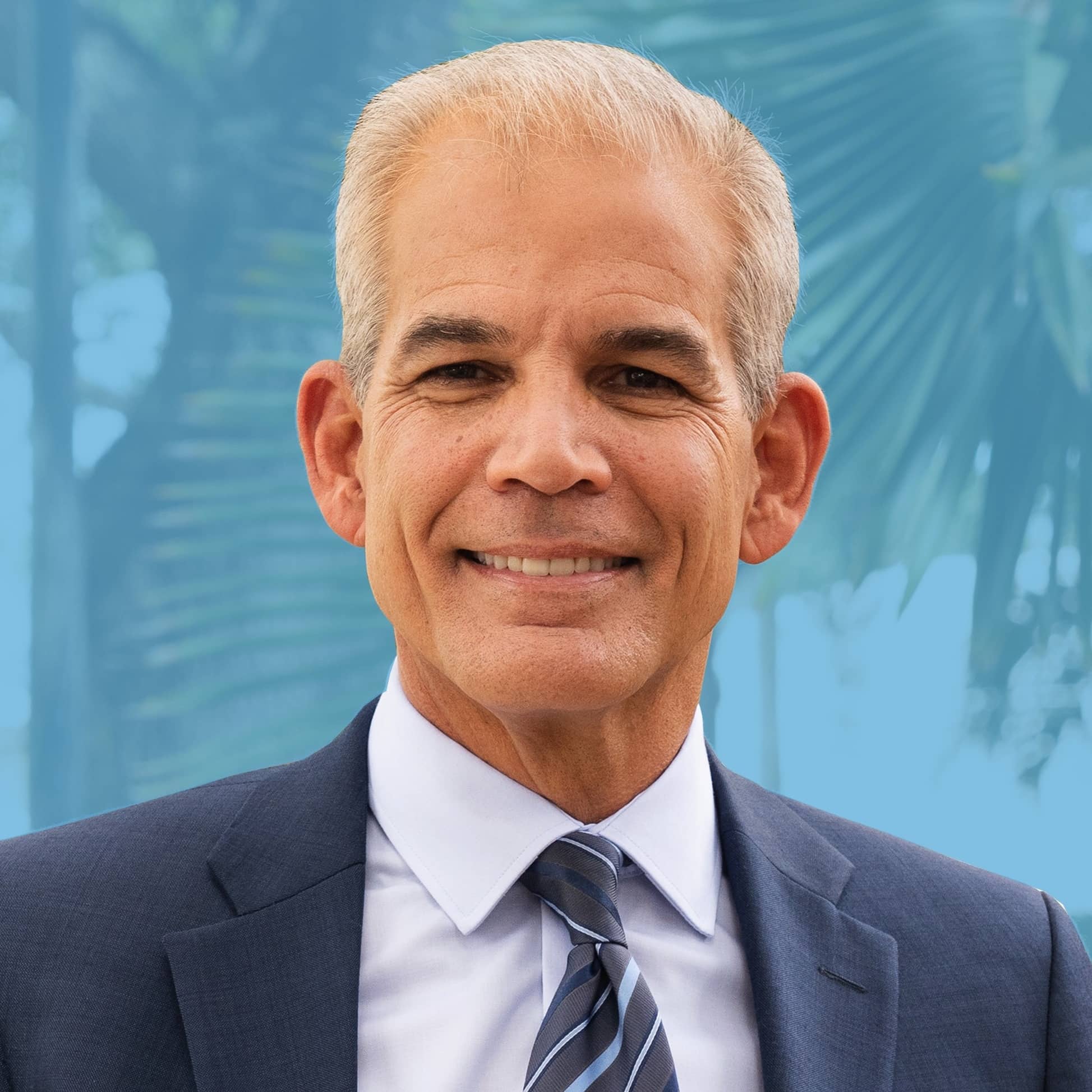 Penelas previously served as Miami-Dade County Mayor from 1996 to 2004.
The Alex Penelas mayoral effort is off to a strong start in the fundraising game, as the campaign announced it raised more than $850,000 in October alone.
The news was first reported in Thursday morning's Sunburn.
That number, accrued in his first month since officially filing as a candidate, is far and away the highest monthly fundraising total of any of the eight candidates declared so far.
"People are hungry for action and bold ideas, and they have shown it once again with their support. People are tired of politicians talking a good game, but not delivering results on issues like transportation, affordability, social inequities, and the threats of climate change," Penelas said in a statement announcing the haul.
"What the public wants is a leader with a bold vision for Miami Dade who will be able to implement it as well. My track record of putting forward bold initiatives and implementing ambitious ideas shows that I am the person that can do that."
Penelas had been collecting money through his political committee, Bold Vision, before formally entering the race, often outpacing most other candidates. Since April, he's now pulled in $2.4 million in total.
The only candidate keeping pace with Penelas in the money contest before October was Miami-Dade Commissioner Daniella Levine Cava, with the two routinely topping six-figures in a month.
But the $850,000 raised by Penelas is more than Levine Cava's haul from May through September — a period of five months — combined. Breaking down his October numbers, the Penelas campaign took in more than $573,000, while Bold Vision added nearly $280,000.
Levine Cava's October numbers are not yet available. And indeed, she showed a large initial burst of money back when she declared as a candidate, touting more than $830,000 raised.
But $405,000 of that was raised by Changing Florida's Future PC — a political committee — well before Levine Cava announced her run for Mayor. That money was merely shifted over at the time, making Penelas' October numbers all the more impressive.
Candidates typically try to post big numbers in the first month of the campaign. Penelas is no different, holding a campaign kickoff fundraiser at the end of October. And while he may have gotten a campaign launch boost, it's a boost no other candidate has come close to matching.
"Our success thus far has been humbling because it shows me that our support has been from all corners of our community,' Penelas added.
"While it is unfortunate that a candidate's viability at this early stage of the race is largely determined by their ability to raise funds, rather than by vision, ideas and experience, I am nonetheless thankful for all the support I have received thus far."
Candidates face a Nov. 12 deadline to file reports showing financial activity through October. By then, we'll know how much Levine Cava and the other contenders have raised and whether it can match Peneleas' payload.
Penelas previously served as Miami-Dade County Mayor from 1996 to 2004, while Levine Cava has represented District 8 on the County Commission since 2014.
Other candidates competing in the contest include entrepreneur Monique Nicole Barley, current County Commissioners Esteban Bovo, Jean Monestime and Xavier Suarez, former Miami mayoral candidate Robert Burke, and former County Commissioner Juan Zapata.
Current County Mayor Carlos Gimenez is term-limited, making the 2020 race an open one.