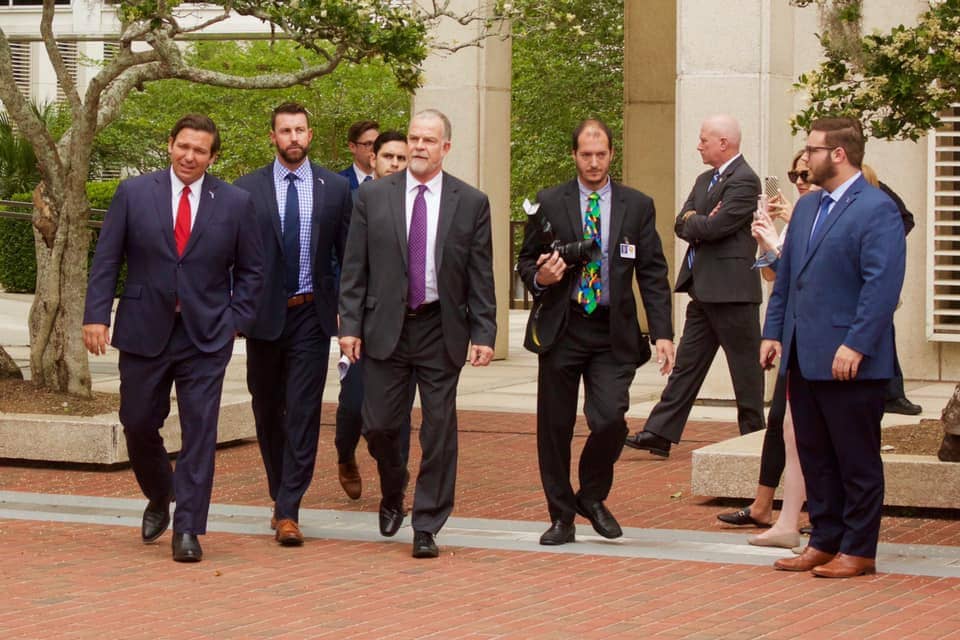 There is support for providing more resources to the program.
A House panel turned its attention to guardianship challenges faced by Florida's increasingly aged population.
The House Children, Families & Seniors Subcommittee heard Thursday morning from the Department of Elder Affairs and the Clerks' Statewide Investigations Alliance.
Media scrutiny fell on the guardian program earlier this year, when Gov. Ron DeSantis vowed "vigorous oversight" after an Orlando guardian's do-not-resuscitate order led to a 75-year-old's death in a hospital, despite that the patient potentially could have been saved.
Elder Affairs Secretary Richard Prudom noted that "as the baby boomer population begins to age, guardianship plays a more important role in the lives of Floridians."
Prudom asserted that the Governor prioritized guardianship reforms. Florida's population is growing, with the over-60 cohort representing a major demographic expansion.
Half of Florida's 800 new daily residents are pushing traditional retirement ages, with 5.5 million elders … a number poised to grow to 7.6 million by 2030.
While "most guardians are selfless and dedicated individuals," that's not the case for all, Prudom cautioned.
With some wards under guardianship worth as much as $100 million, stakes are high and opportunities for exploitation abound as interested parties and stakeholders jockey for position.
Courts, Prudom said, have "significant discretion" regarding the guardianship arrangement, including an elastic timeframe with "no set start or end date."
"Judges face an awesome responsibility," Prudom added.
The vast majority of those wards subject to guardianship will never exit, Prudom added, as they "suffer from dementia." That said, guardians can be removed if conflicts of interest or failure to perform duties are established in a court hearing.
Relatives, the court, or the person under guardianship all have standing to register a complaint. Some guardians have been removed for "egregious" offenses.
Prudom descibed remediation efforts in the Office of Public and Professional Guardians, including resolving backlogs of complaints and tightening processes of investigation, leading to "quick, decisive action" when warranted.
Increased focus on guardianship, said Prudom, has led to an uptick in complaints.
"The matter is complex and the solution does extend beyond the authority of the department," Prudom said.
Legislation will address DNRs and guardian compensation in the 2020 Session, with an eye toward "restoring the public trust."
At least conceptually, there is support for providing more resources to the program.
"We need to move the ball … problems aren't going away by themselves, they're getting bigger," observed Rep. Rick Roth.