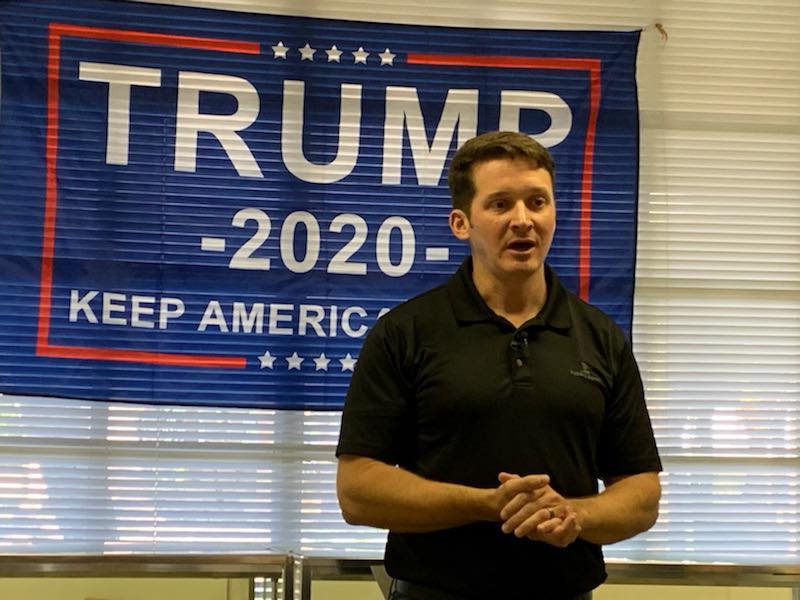 Cape Coral Republican Dane Eagle raised six figures in the first 24 hours of his Congressional campaign.
"Our campaign launch was extremely successful," Eagle said. "We brought in over $100,000 in fundraising and secured numerous endorsements throughout the region, which we will be releasing in the coming weeks."
The state Representative announced Wednesday he's running in Florida's 19th Congressional District. Now, he's announced a build-up of resources for the expected fight.
Now the Florida House Republican Leader, Eagle said he's called in commitments from donors and continues to make phone calls to supporters.
He was the first prominent Republican to jump into the race since Rooney announced in October he won't run for a third term.
Rooney won this district in 2018 with 62 percent of the vote, and it remains one of the safest Republican districts in Florida. But a slew of GOP candidates have openly considered running since the incumbent announced his retirement.
State Sen. Lizbeth Benacquisto and state Rep. Spencer Roach both said they would not run after openly considering a campaign. But still in the mix are state Reps. Byron Donalds, Heather Fitzenhagen and Bob Rommel, Lee County Commissioners Brian Hamman and Cecil Pendergrass and South Florida Water Management District Chair Chauncey Goss. Other names suggested by political observers include former Lee Sheriff Mike Scott, radio host Drew Steele and former state Rep. Gary Aubuchon.
A recent poll by St. Pete Polls showed Benacquisto leading a field of candidates, followed by former state Rep. Matt Caldwell, who also said he is not running.
Next on the list was Eagle, who choice of about 10 percent of Republicans polled. That puts him ahead of any other candidates in the poll who have not already taken themselves out of the running.
Eagle previously served as a Deputy Chief of Staff to then-Republican Gov. Charlie Crist. He works in Cape Coral as a commercial real estate agent.
Democrat Cindy Banyai has raised less than $1,000 for the race.