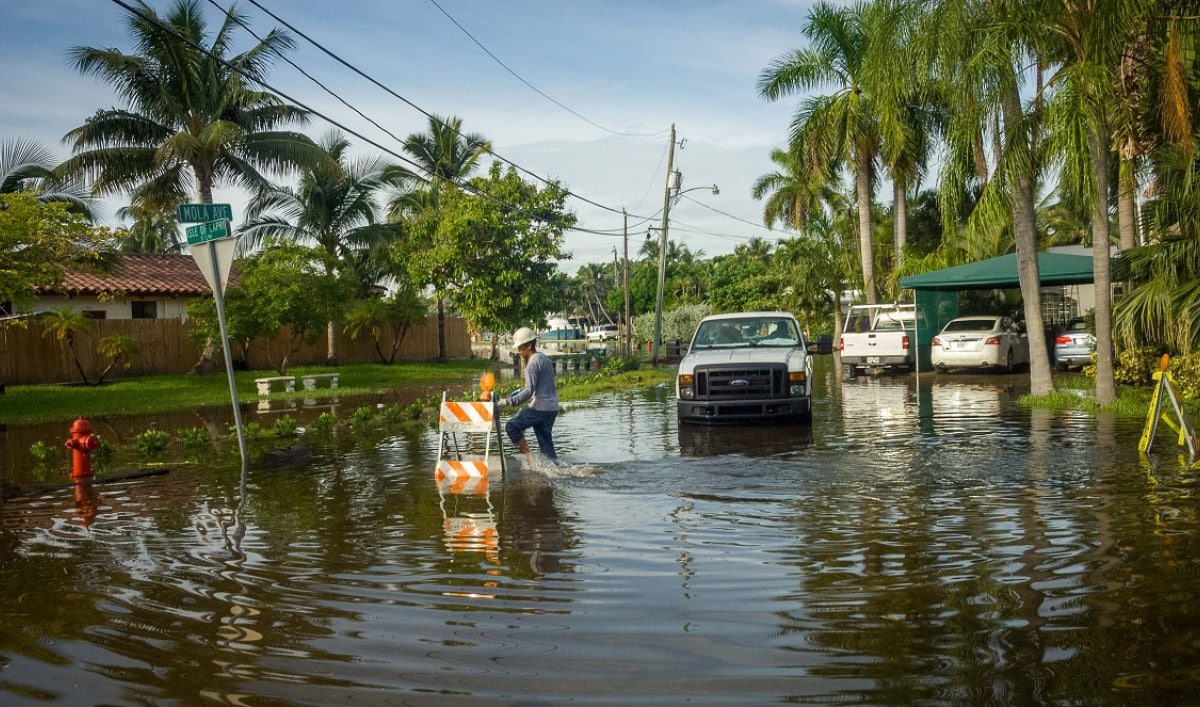 The event will be held at the YMCA Miami in the city's Overtown neighborhood beginning at 6 p.m.
State Sen. José Javier Rodríguez is joining Miami-Dade County Commissioner and county mayoral candidate Daniella Levine Cava to host a town hall centered around the issue of climate change on Monday.
The event will be held at the YMCA Miami at 351 NW 5th St in the city's Overtown neighborhood beginning at 6 p.m.
According to a release on the event, the duo plans to speak with the community about "the effects of climate change on all Miami-Dade families, especially vulnerable communities, and the bold solutions that Miami-Dade County can adopt, in partnership with the state to preserve our way of life."
"It's time to declare a climate crisis & take action," Levine Cava wrote on Twitter to help promote the event.
The pair have made climate change a primary focus during their time as elected officials. The 2019 Legislative Session marked the second consecutive year where Rodríguez donned rain boots every day of Session in order to bring attention to the issue. Those boots also displayed a message reading "#ActOnClimate."
Ahead of the 2020 Session, Rodríguez filed a series of bills aimed at addressing the issue. One measure would create a tax credit for carbon farming, a process which aims to keep carbon stored inside a farm's soil.
Another bill tasks the Department of Health with preparing an annual "climate health planning report." That report would "assess the threat to human health which is posed by climate change and to develop strategies to help this state's communities prepare for the health effects of climate change."
A third piece of legislation sets up an annual conference to estimate the economic impact of climate change on the state.
And within one year of Levine Cava earning a seat on the Miami-Dade County Commission, she wrote an op-ed for the Miami Herald in which she argued for increased action on the issue.
"The seas are rising and, if ignored, will harm the most vulnerable among us first, as any disaster inevitably does," Levine Cava wrote.
"We have an opportunity to show the nation and the world how to become a sustainable and vibrant city in the face of climate change, but we must act now."
This past Friday, Rodríguez joined several lawmakers, including U.S. Reps. Kathy Castor and Donna Shalala, to tour Miami Beach as part of a discussion on how the city is dealing with the effects of climate change. The group also held a roundtable regarding potential solutions.
The city — which sits less than 3 feet above sea level, on average — has begun working in recent years to raise roads and install water pumps to remove excess water from flooding.