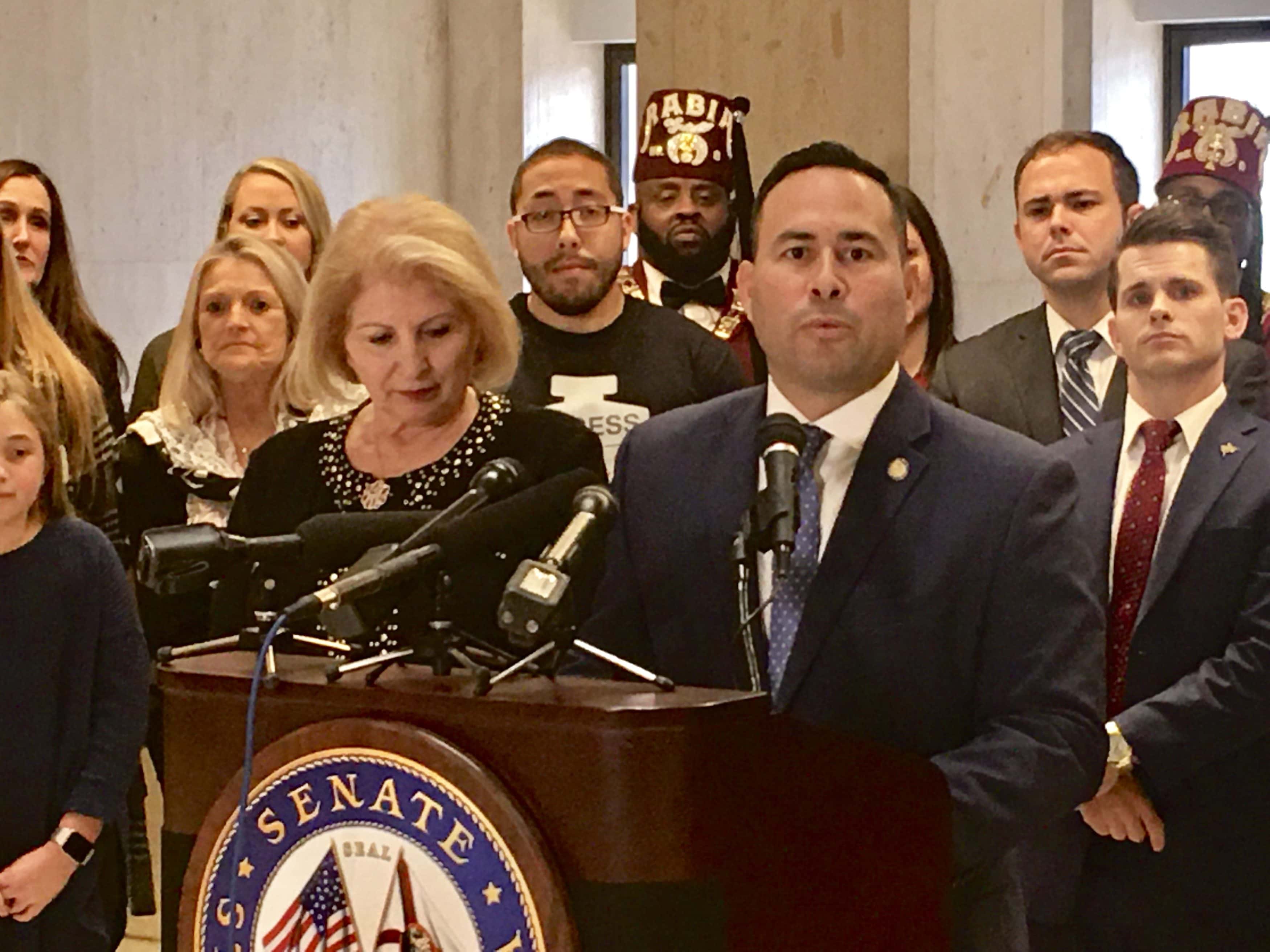 Bills thus far are stalled in committee process.
Two leading legislative Democrats argued for a proposal that would cap costs of insulin, a big deal for diabetics.
Tampa Sen. Janet Cruz and Miami Rep. Nicholas X. Duran promoted on Wednesday bills (SB 116 and HB 109) that would limit insulin co-pays to $100 a month.
During a media availability in the Capitol Rotunda Wednesday, the two bemoaned "price gouging" by the pharmaceutical industry.
Cruz noted that 2.4 million Floridians have diabetes, with an additional 5.8 million pre-diabetic.
That population would benefit from cost caps, which the Senator deems "absolutely necessary" for "access to a vital drug they need to survive."
Those worst off are the ones in the so-called "doughnut hole," where out of pocket costs can be up to $500 per prescription. This leads, said Cruz, to rationing, and worse.
"People should not be dying because they can't afford insulin," she contended.
Duran noted the outpouring of positive reaction he'd gotten since filing this bill from people frustrated by ever-accelerating costs.
The goal of the bill: "to pull this out of the hands of Floridians" and compel a "conversation" between providers and insurance companies.
The proposal, backed by the American Diabetes Association, is thus far stalled out.
The Senate bill, filed in August, has been referred to three committees without a hearing. The same holds true for the House version, filed in September.
However, the respective legislative sponsors are confident that trajectory can be reversed.
Duran noted the Legislature passed a law allowing for imported drugs last year from Canada and elsewhere.
Though he observed that federal rulemaking is still proceeding on that program, he believes that legislators are looking for solutions to runaway prices for drugs, including insulin, and that this proposal is consistent with what was passed in the 2019 Legislative Session.