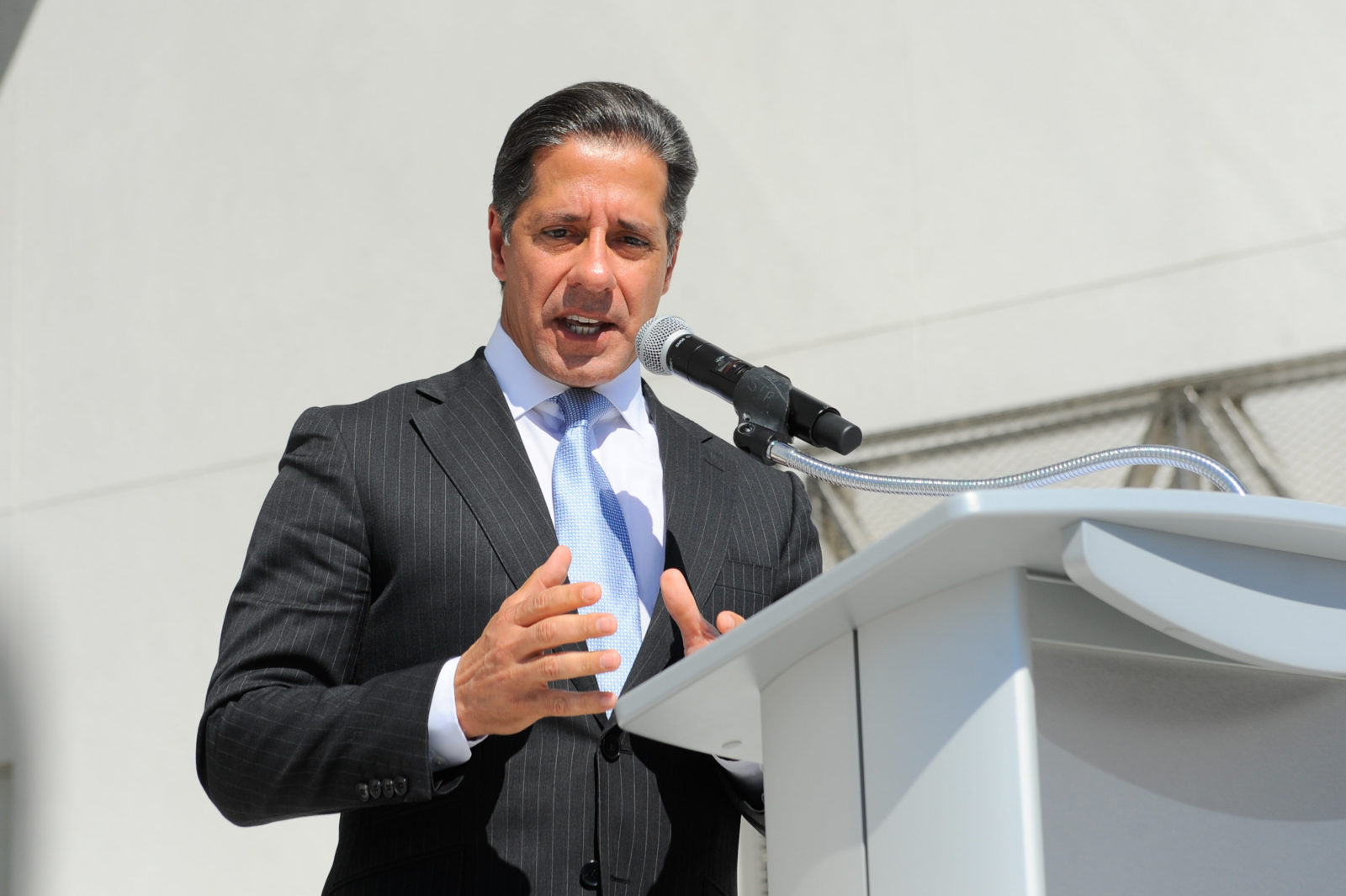 Carvalho will serve a new, four-year term on the National Assessment Governing Board.
Miami-Dade Superintendent Alberto Carvalho has once again been named to the 26-member National Assessment Governing Board, as he was one of seven members selected Wednesday by U.S. Secretary of Education Betsy DeVos.
The board "will help set policy for the National Assessment of Educational Progress (NAEP), also known as the Nation's Report Card," according to the Education Department's website.
The NAEP is made up of a series of tests taken by school-children aimed at assessing proficiency in math, reading, science and several other subjects.
Carvalho was originally appointed to the governing board in 2015 by Education Secretary Arne Duncan, who served under the Barack Obama administration. DeVos announced Wednesday he would be appointed to a new, four-year term.
Also named to the body Wednesday were Fran Edelblut, Eric Hanushek, Reginald McGregor, Martin West, Grover J. "Russ" Whitehurst and Carey Wright.
"It is a privilege to welcome this diverse and esteemed group of leaders to the National Assessment Governing Board this year," DeVos said in a statement announcing the appointments.
"Their collective expertise will be a tremendous asset to the Board as it continues the important work of measuring student achievement in the United States. The troubling results in this year's Nation's Report Card show our nation has a long way to go in closing the achievement gap and ensuring all students have access to an education that unlocks their full potential."
Those "troubling" results included slight dips in fourth- and eighth-grade reading levels, which DeVos called "devastating." She also used the results to repeat calls for "education freedom," also known as the expansion of alternatives to public education such as charter schools.
Others have pushed back on the framing of those scores, noting the nationwide results are largely unchanged in the past two decades.
Nevertheless, Carvalho will have a say in setting policy for that assessment going forward. Lesley Muldoon, who serves as the executive director of the National Assessment Governing Board, also released a statement on the Wednesday appointments.
"We are thrilled to welcome these new members to the National Assessment Governing Board, where they will join an exceptional group of leaders with a strong tradition of serving the nation and their communities and a strong commitment to improving the nation's understanding of student progress," Muldoon said.