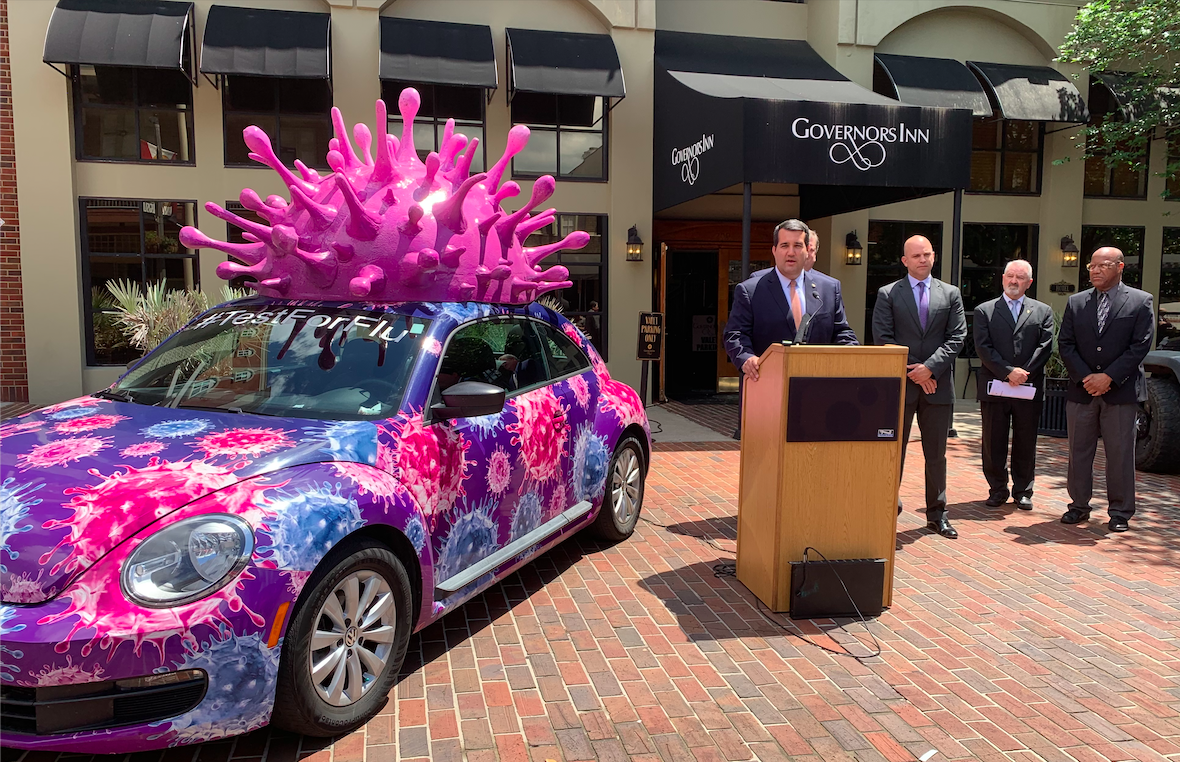 Rep. Tyler Sirois, a Merritt Island Republican, is pushing the measure again for 2020.
A House panel Wednesday cleared a bill that would help those who come down with flu or strep avoid a trip to the doctor.
The House Health Quality Subcommittee, meeting in advance of the 2020 Legislative Session, OK'd legislation (HB 389) carried by Rep. Tyler Sirois, a Merritt Island Republican.
"I thank the members of the House Health Quality Subcommittee for advancing legislation today that will increase access to care for Floridians by allowing local pharmacies to test for and treat the flu and strep under a written protocol between the pharmacist and their supervising physician," Sirois said in a news release.
"By giving pharmacists this ability, Floridians of all ages, some uninsured, will benefit from lower costs, more options and reduced exposure to these contagious illnesses– especial in ERs and urgent care where Florida families are already having to deal with other emergent medical care needs," he continued.
"I look forward to the opportunity of presenting this good bill at its next committee stop.  It is important that we open the door for faster diagnosis and treatment of these illnesses."
It would let pharmacists perform "swab" tests and then treat people for influenza and streptococcus, better known as flu and strep, respectively. Those pharmacists, however, would have to sign an agreement to be supervised by a licensed physician.
This isn't the first time such a measure has been pushed. Unsurprisingly, pharmacists' concerns support the idea; doctors' groups are down on it, saying patients should still see them first.
A bill last year, also sponsored by Sirois, aimed to give pharmacists the authority to provide "point-of-care" testing and treatment for influenza and streptococcus.
The idea is to save the sick from trying to squeeze in a doctor's appointment before the treatment window flies by for prescription drugs such as Tamiflu.
The idea isn't new: At least 15 other states, most west of the Mississippi, allow pharmacists to treat the common yet highly contagious viral and bacterial infections.
Florida law already allows pharmacists to provide a handful of treatments, such as giving vaccines, that were once reserved for doctors and nurses so long as they are certified by the Florida Board of Pharmacy.
Sirois' office later sent out the following bullet points on the bill, saying it would:
Authorize a licensed pharmacist to enter into a written protocol agreement with a supervising physician for the testing for and treatment of influenza and streptococcus.
Require a pharmacist to use an FDA approved testing device.
Require a pharmacist to have 8 additional hours of continuing education and maintain $200,000 of liability insurance.
Require record maintenance and confidentiality in accordance with state law, and requires the Board of Pharmacy to adopt specific rules pertaining to the category of patients, instructions, the process and schedule.
Require a pharmacist to notify the patient's primary care provider within 2 business days, if they have one, as well as notify the protocol supervising physician of any action taken.
The House bill is also slated to be considered by the Health Care Appropriations Subcommittee and the Health & Human Services Committee.
An identical bill in the Senate (SB 714) has yet to heard.