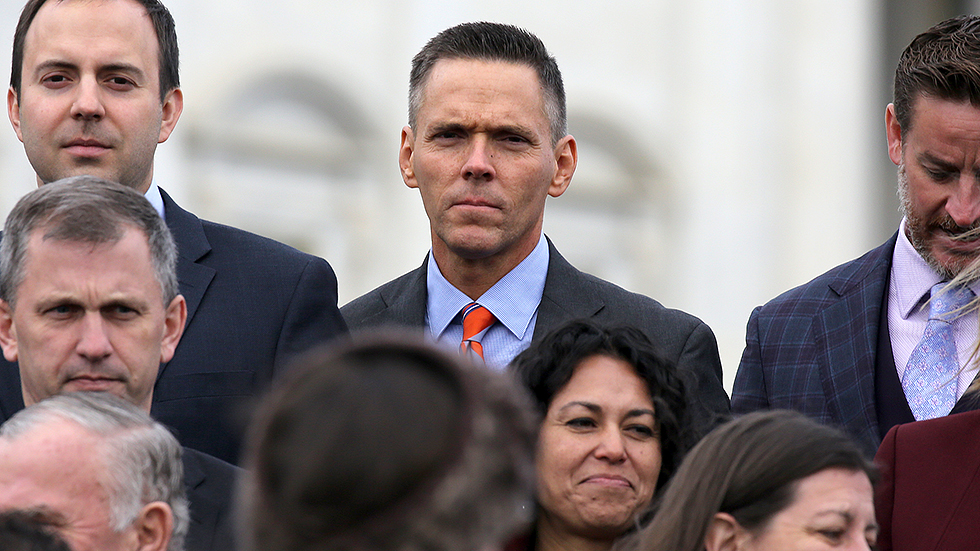 Spano is facing a criminal violation over illegal campaign contributions.
Florida Democrats are calling on Congressman Ross Spano to resign after an Office of Congressional Ethics report released Thursday showed "substantial reason" to believe Spano broke federal law.
Spano is now facing a criminal investigation over $180,000 in loans to his campaign that broke federal law by far-exceeding allowable individual contribution limits, which were $2,700.
"Ross Spano knew what he was doing when he illegally accepted money from his friends. He broke the law to get elected to Congress," said Florida Democratic Party Chair Terrie Rizzo. "Floridians deserve better. Spano should immediately step down from his seat, and if he doesn't, he can be sure we will send him to an early retirement next year."
Spano's resignation is more than unlikely. In response to the ethics report, which also deferred investigation, for now, Spano doubled down on his defense that the illegal contributions were made unknowingly and without illegal intent.
"As I've said before, we acknowledged that mistakes were made with respect to the campaign loans, but those mistakes were completely inadvertent and unintentional," Spano wrote. "We are confident that upon review, the Justice Department will see it that way, too."
Instead, Spano leveled allegations of partisanship at Democrats.
"I continue to have doubts about the timing and motive behind this inquiry, as the impeachment proceedings this week have shown me how far the left will go to destroy their opponents. I remain committed to the issues that are important to my constituents," he wrote.
Spano's tact is a familiar one. This week, U.S. Rep. Jim Jordan and other Congressional Republicans used a similar approach during the first public witness interviews in the Donald Trump impeachment inquiry. They argued Democrats were using impeachment as a political weapon to subvert the will of voters and undo the outcome of the 2016 election.
There's a problem with Spano's partisan defense, though. The Board of Directors for the Office of Congressional Ethics, the group that voted to move forward with a criminal investigation, exists as a nonpartisan group, and its members include those with both Republican and Democratic ties. The board's vote was unanimous.
The Committee on Ethics, which is responsible for undertaking the investigation, consists of five Democrats and five Republicans.