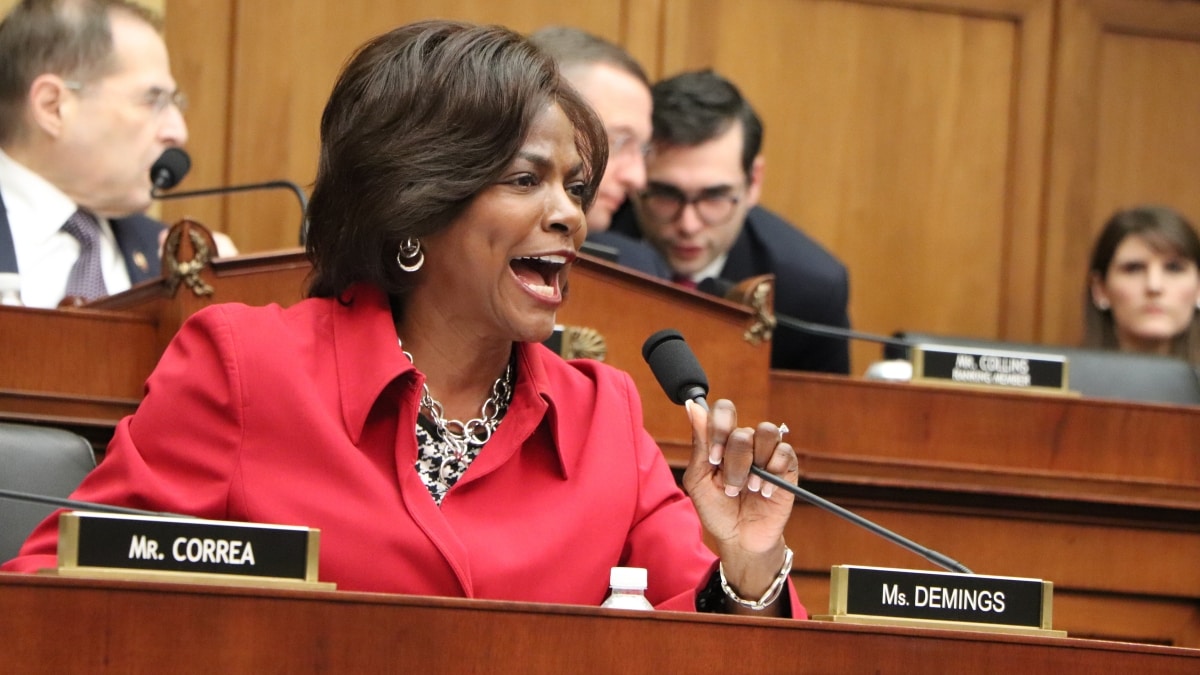 Demings serves on both key committees in the President Donald Trump impeachment probe
Orlando Democratic U.S. Rep. Val Demings believes there is "clear and convincing" evidence of a crime by President Donald Trump.
Demings, a member of both key committees in the U.S. House of Representatives impeachment hearings, appeared on MSNBC's Morning Joe show Friday, expressed bewilderment that Republicans do not share that opinion, accusing them of being "afraid to death of the President of the United States," calling that "baffling to me" and "pretty disgraceful."
"It's clear and convincing. The only question that yet remains is: What are we willing to do about it?" Demings said when asked if she believes a crime has been committed.
Demings, a former Orlando Chief of Police with 30 years service in law enforcement, is a member of both the House Intelligence Committee that is currently holding impeachment inquiry hearings, and of the House Judiciary Committee, which will decide whether to send articles of impeachment to the U.S. Senate.
"It has been baffling to me to watch my Republican colleagues totally disregard, totally ignore evidence that is pretty overwhelming, evidence that is pretty convincing about the President's wrongdoing," Demings said. "The only excuse that I can come up with is that they are afraid to death of the President of the United States, which is really pretty disgraceful."
On Wednesday, at the House Intelligence Committee hearing featuring testimony from diplomats William Taylor and George Kent, Demings pressed on the role played by Trump's personal attorney Rudy Giuliani in alleged efforts to pressure Ukraine to announce investigations into Joe Biden and into a conspiracy theory that Ukraine, not Russia, meddled in the 2016 American presidential election.
On Friday, Demings ripped into that effort and defended the former U.S. Ambassador to Ukraine Marie Yovanovitch, who was recalled after Giuliani, working with a reportedly corrupt Ukrainian official, spread what Democrats call a "smear campaign" against her.
"I just think the smear campaign was all about creating a channel for their shady, improper operation, foreign policy operation, to get dirt on their political rivals and to say that Russia was not responsible for interfering in the 2016 election when we all know that Russia interfered," Demings said.
Yovanovitch is to testify Friday before the House Intelligence Committee.
"If he [Trump] was serious about fighting corruption [in Ukraine,] I believe Ambassador Yovanovich was the right person for the job based on her record," Demings said. "But I do believe she was too much of a person of integrity and honor and decency to really be a part of their shady, undercover scheme, and she had to be removed.
"Yet again, the President and those around him who are enabling him to do wrong are obstructing justice and obstructing the right thing moving forward."