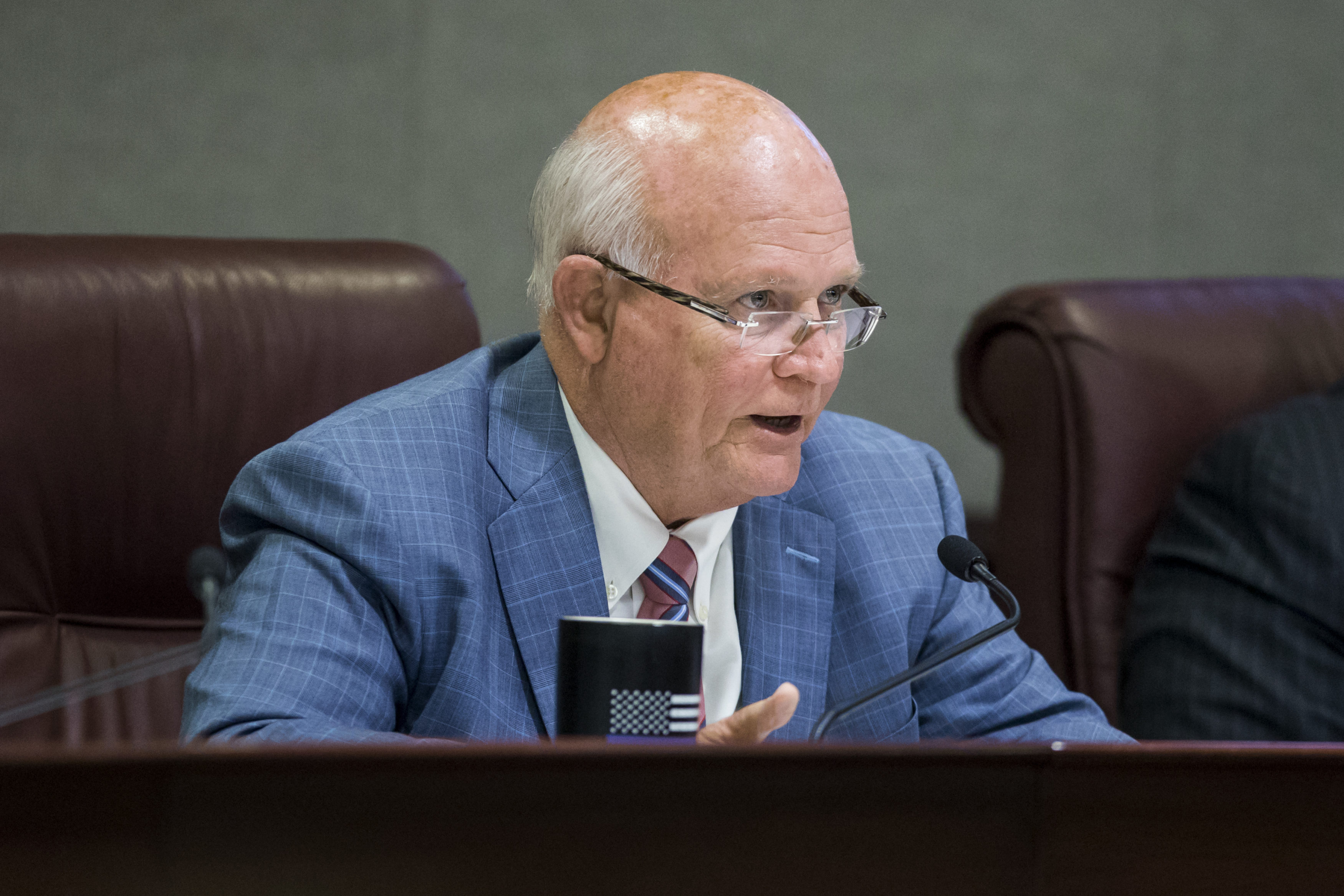 Sen. Dennis Baxley wants a compulsory 'moment of silence' for public school students.
A bill filed this week to the Florida Senate would ensure public school students are afforded moments of silence.
SB 946, filed Friday by Ocala Republican Sen. Dennis Baxley, would require public school principals to compel teachers to offer time for silent reflection at the beginning of the school day.
This proposal would replace the current statute, which calls for a "brief meditation period."
Silence would be compulsory for at least one minute, but no more than two minutes.
"The Legislature finds that in the hectic society of today, too few persons are able to experience even a moment of quiet reflection before plunging headlong into the activities of daily life. Young persons are particularly affected by the absence of an opportunity for a moment of quiet reflection," the bill contends.
"The Legislature finds that our youth, and society as a whole, would be well served if students in the public schools were afforded a moment of silence at the beginning of each school day," the language adds.
As well, the bill contemplates says that each teacher "shall encourage parents to discuss the moment of silence with their children and make suggestions as to the best use of this time."
The bill makes no provision for non-parental guardians. Nor does the language contemplate the specific way a teacher "shall encourage" that discussion.
There is no House companion for this yet, but there will be something.
Baxley has filed a number of bills already this Session that hit social conservative themes.
His SB 864 would add the option for newborn surrender sites to use "safe haven baby boxes," climate-controlled and secured boxes. These would be at fire stations, hospitals and emergency medical services, where statute permits mothers to surrender their babies.
Baxley's SB 682 would lead to a state-sanctioned "Guide to a Healthy Marriage." This would, at least in theory, help to combat divorce and the various costs to society that process engenders.