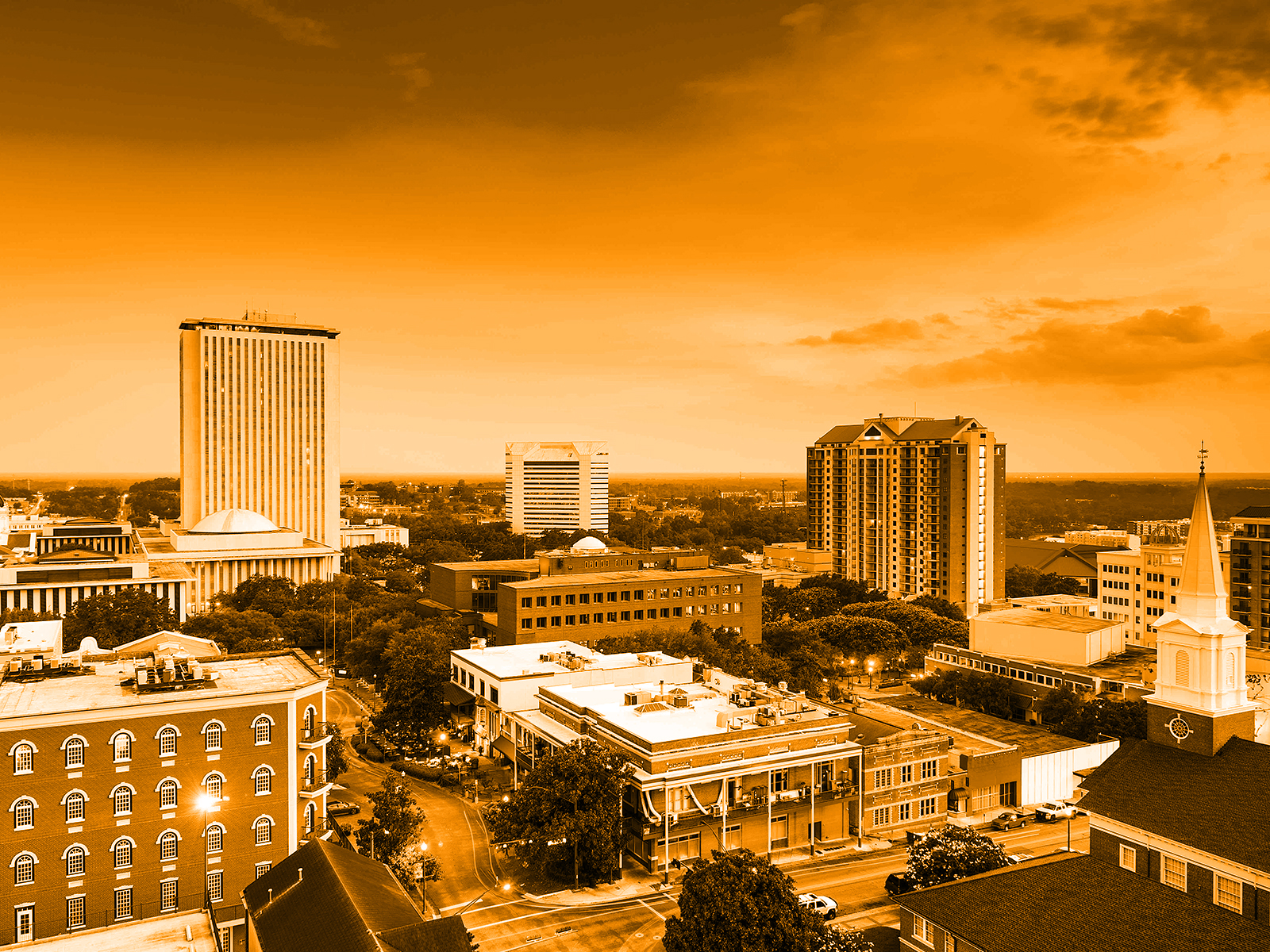 Commentary and links on Florida politics as crisp as your morning bacon.
New reporting that Stephen Miller used his connections to Breitbart News to trash Marco Rubio shouldn't be surprising. It was just the latest salvo unloaded on Florida's senior Senator from the orbit of President Donald Trump.
Miller, a top Trump adviser (and all-around lizard), sent emails to Breitbart editors attacking Rubio as "pathological" and "an extremist who wants unlimited immigration." He also nudged Breitbart to function basically as the Trump campaign's anti-Rubio arm.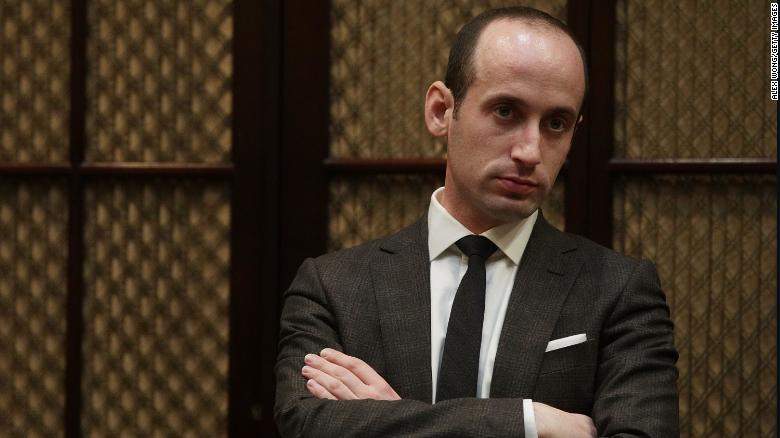 How much of this Trump-related horse manure is Rubio willing to swallow?
It's a question worth asking, considering Wednesday's intense day of impeachment hearings. Ambassador Gordon Sondland — who donated $1 million to Trump's campaign — offered some blistering testimony: "We followed the President's orders."
That's a reference to Trump's demand that Ukraine investigates Joe Biden and his son, Hunter, if it wanted the military aid Congress already approved.
It's an issue that should be in Rubio's wheelhouse. Ukraine needs money to defend against Russian aggression. But then, Rubio often spoke about the Russian danger and expressed outrage when Trump nominated Rex Tillerson for Secretary of State.
Right before he obediently voted for him.
Why?
Unsurprisingly, Florida's other Senator, Rick Scott — who has been in the bag for Trump since Day One — hasn't had much to say.
But Rubio — who Trump mocked mercilessly on the campaign trail — owes him nothing.
Who can forget the "little Marco" line? Or when he ridiculed Rubio's appearance, saying it looked like he had applied makeup backstage with a trowel.
More importantly, Trump has ignored Rubio on issues like China's human rights violations and Russia's malfeasance. Revenge might taste sweet, especially if served cold.
If he's worried about facing a primary challenger eventually, he probably shouldn't. It is not clear that Rubio even wants to be a Senator. Remember, he wasn't going to run for reelection — but changed his mind.
For Rubio, it would take just one tweet to change the narrative: "I'm not gonna take this anymore."
Put it this way: Reverse the roles, and that's exactly what Trump would do. We know that for sure.
— TODAY'S SUNRISE —
U.S. Senators have confirmed the appointment of Florida Supreme Court Justice Barbara Lagoa to the federal appeals court in Atlanta. For those keeping track: That makes two promotions for two Florida judges in two days.
Also, on today's Sunrise:
— Three lawmakers from Central Florida are filing bills to create yet another specialty license plate; this one is about solar power.
— Florida's hepatitis A problem is getting bigger — with confirmed cases exceeding 3,000. Gov. Ron DeSantis is asking for more money to deal with the disease.
— Third-quarter tourism numbers are out — and they're up — but not by much.
— Florida State University law professor Michael Morley explains some of the ramifications of a recent federal court ruling on the Florida ballot.
— A pair of Florida Man stories featuring iconic elements: A Walmart and a machete.
To listen, click on the image below:
— SITUATIONAL AWARENESS —
—@TheRickWilson: Sweet mother of God. Sondland is shoveling them under the bus wholesale.
Tweet, tweet:
The fundamental elements of the Ukraine scandal are known & uncontested.

1: President Trump asked Ukraine for a personal political favor.

2: Military aid was held up to pressure them.

3: There was a coverup.

Sondland's testimony confirmed all three today. #DefendOurDemocracy https://t.co/TtwHHvLJKo

— Rep. Val Demings (@RepValDemings) November 20, 2019
—@jmhansler: New statement from @statedeptspox: "Gordon Sondland never told Secretary [Mike] Pompeo that he believed the President was linking aid to investigations of political opponents. Any suggestions to the contrary is flat out false."
—@NewsbySmiley: The irony of Wayne [Messam]'s campaign is his biggest day for press exposure may be the day he announced (acknowledged?) his campaign was over.
—@GovRonDeSantis: Great news — @amazon has chosen Auburndale as the location for a new distribution center, creating 500 new jobs in the area. This investment is a big win for Polk County and our entire state, and we look forward to the economic benefits it will bring to the community.
—@JimmyPatronis: Good talk today with @VoiceofFLBiz on cybersecurity and fraud prevention in our state. We must work to stay ahead of the curve and ensure our citizens and businesses are protected from the constant cyber threats we face on a daily basis. #FraudFreeFlorida #flapol
—@LtGovNunez: Congratulations to Justice [Robert] Luck and Justice Lagoa for receiving confirmation to sit on the U.S. Court of Appeals for the 11th Circuit. You both have been exemplary legal professionals with unprecedented dedication to the judicial branch that will serve our federal courts well.
Tweet, tweet:
OMG Sondland brought receipts!! Buckle-up America. This impeachment just took a serious turn….. pic.twitter.com/iLxIO2bFZl

— Rep. Carlos G Smith (@CarlosGSmith) November 20, 2019
Tweet, tweet:
The stories behind two big No's.
– Citrus County now says it objected to NYTimes for cost reasons – but docs show the deal would've SAVED the county $.
– OCPS says parents don't want earlier start times for high schools – but their own survey shows they dohttps://t.co/FtDUEKpO2h

— Scott Maxwell (@Scott_Maxwell) November 20, 2019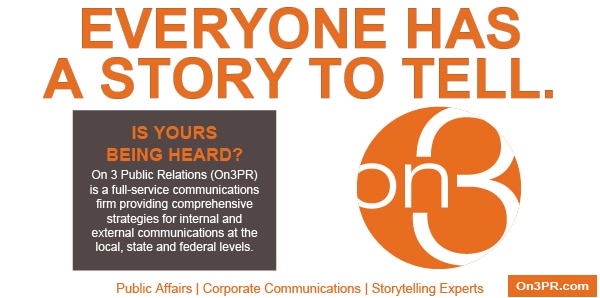 — DAYS UNTIL —
"Frozen 2" debuts — 1; Next government shutdown (maybe) — 1; TaxWatch 40th Annual Meeting — 11; Florida Chamber's Transportation, Growth and Infrastructure Summit — 14; UK votes on Brexit — 21; "The Rise of Skywalker" premiers — 29; College Football National Championship — 53; 2020 Session begins — 54; Florida TaxWatch State of the TaxPayer Dinner in Tallahassee — 55; New Brexit deadline — 71; Super Bowl LIV in Miami — 73; Great American Realtors Day — 74; Iowa Caucuses — 74; New Hampshire Primaries — 82; Last day of 2020 Session (maybe) — 113; Florida's presidential primary — 117; "Black Panther 2" debuts — 167; 2020 Summer Olympics in Tokyo begin — 244; Florida primaries for 2020 state legislative/congressional races — 278; First Vice Presidential debate at the University of Utah — 321; First Presidential Debate scheduled at the University of Michigan — 329; Second presidential debate at Belmont — 336; 2020 General Election — 348.
— TOP STORY —
"Democrats revive 'Medicare for All' fight at Atlanta debate" via Bill Barrow, Will Weissert and Jill Colvin of The Associated Press — Like a string of previous debates, Wednesday's prominently featured squabbles over a program that could alienate general-election swing voters who may be wary of fully government-run, universal health care and that will be extraordinarily difficult to get through Congress. The latest faceoff, in Atlanta, came against the backdrop of impeachment consuming Washington, Trump making major foreign policy moves and well-known Democrats having left — or recently joined — the race. But the White House hopefuls just couldn't stop debating Medicare for All, in part because it represents an important ideological divide between progressive candidates and moderates but also because the party sees health care as a winning issue — especially after it helped Democrats win the House last year.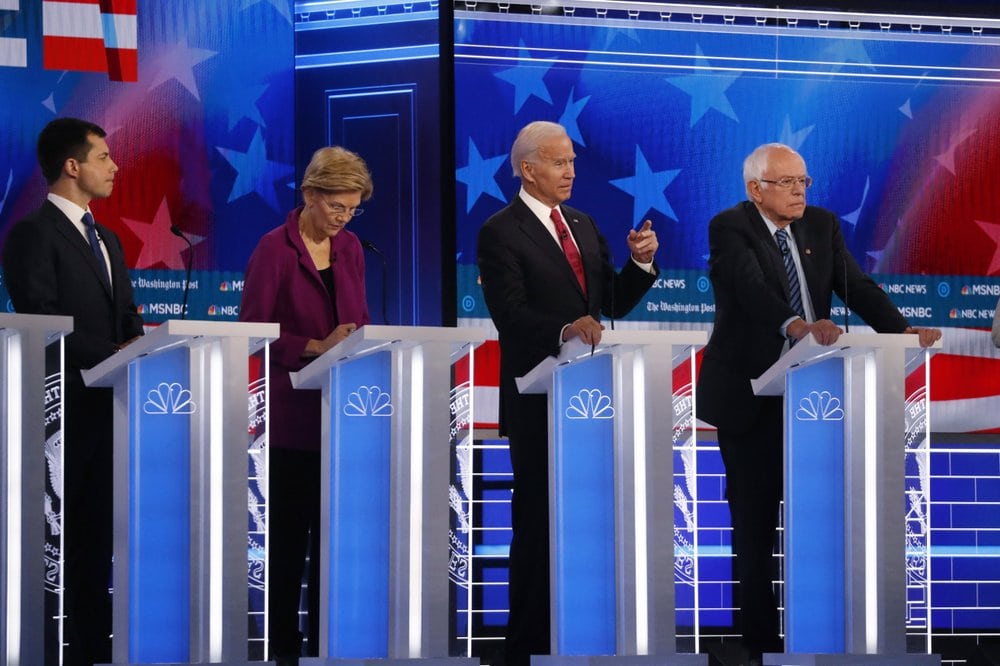 "Elizabeth Warren pushes her wealth tax plan as a way to unite the country during Democratic primary debate" via Jacob Pramuk of CNBC — Warren took every chance early in the Democratic debate to promote a wealth tax — her signature 2020 campaign plan that has led to sparring with titans of the business world. Asked about what she would do to unite the country, the Massachusetts Senator pointed to her proposals to hike taxes on the richest Americans. She described them as part of a push to "build an America that works for the people, not just one that works for rich folks." "When you make it big, when you make it really big, when you make it top one-tenth of 1% big, pitch in two cents so everybody else gets a chance to make it," Warren said during the debate in Atlanta.
"Democratic debate: Pete Buttigieg says we 'need something very different' when asked about his experience" via The Associated Press — Buttigieg defended his lack of national experience by punctuating his executive experience, albeit in a city of roughly 100,000 people. He said that his isn't traditional establishment experience: "I would argue we need something very different right now." But Minnesota Sen. Amy Klobuchar repeated her argument that, were Buttigieg a woman, he would not be on the debate stage as a top-tier candidate for president. Klobuchar has been arguing that her trove of passed legislation is proof of pragmatism, and victory in conservative parts of Minnesota proof she can beat Trump. She said, "What I said is true," adding, "Otherwise, we could play a game called name your favorite woman president."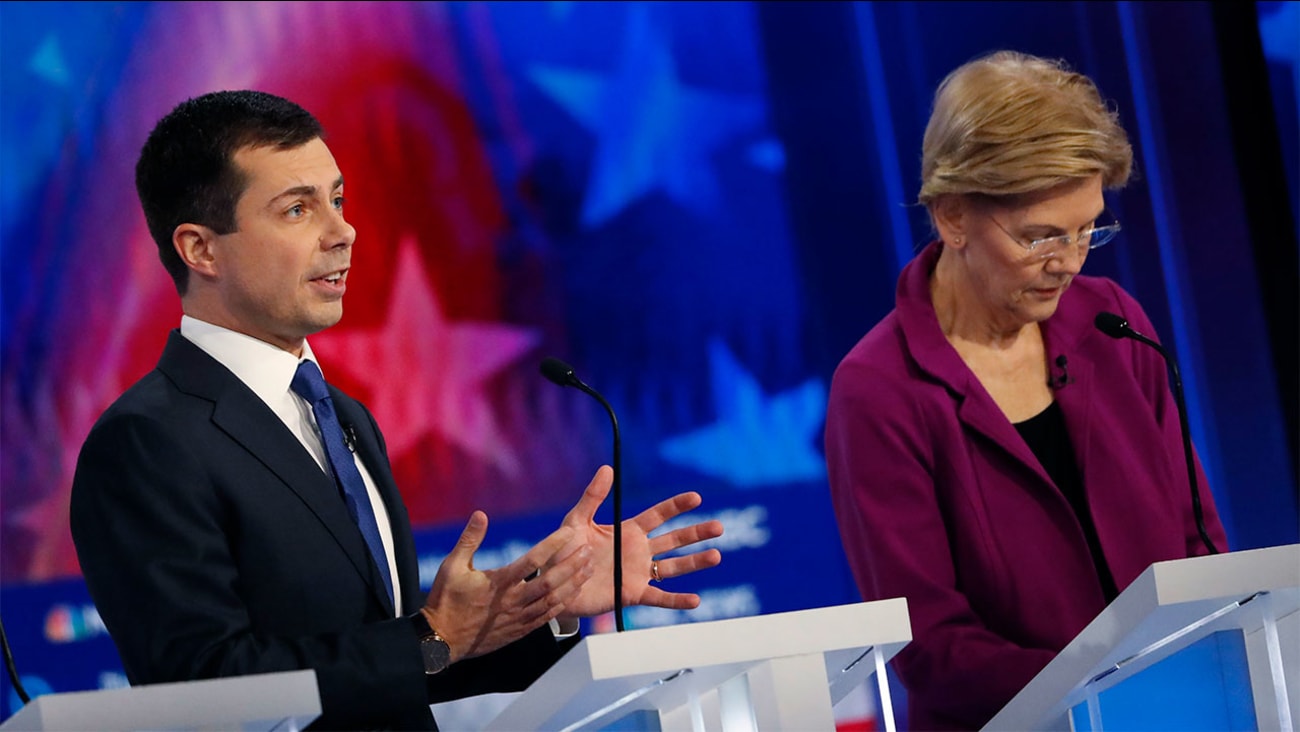 "Cory Booker and Kamala Harris clash with Joe Biden on race" via Joan Greve of The Guardian — Biden's last answer before the commercial break was undeniably bungled. The former Vice President also incorrectly identified former senator Carol Moseley Braun as the "only" African American woman elected to the Senate, even though Harris was standing feet away from him. The California Senator quickly corrected him. Booker pivoted back to discussing the importance of black voters and went on to specifically address marijuana legalization. The New Jersey Senator criticized Biden for not supporting marijuana legalization. Booker said of recent comments Biden made criticizing legalization, "I thought you might have been high when you said it." Responding to Booker's criticism, Biden seemed to reverse his position and inexplicably added, "I come out of the black community in terms of my support."
"The single worst idea proposed at the Democratic debate" via Ian Millhiser of Vox — Tom Steyer isn't exactly the breakout candidate of the 2020 Democratic primaries, but he tried to light a fire under his campaign Wednesday night by proclaiming himself the man to support if you believe in term limits. One problem with this proposal is that it is unconstitutional. As the Supreme Court explained in U.S. Term Limits, Inc v. Thorton (1995), which struck down an Arkansas state constitutional amendment that sought to term limit members of Congress, the "fundamental principle of our representative democracy" is that "the people should choose whom they please to govern them." If the people want to elect a representative with a long tenure in office, that is the people's right.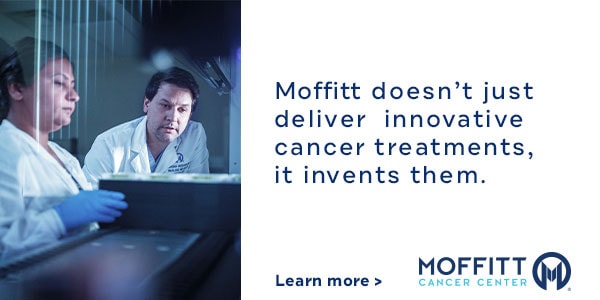 — DATELINE: TALLY —
"Ron DeSantis seeks money for disabilities facility" via the News Service of Florida — DeSantis has recommended in his proposed budget that the state spend $3.2 million to upgrade buildings at Sunland Center, a Marianna facility for people with intellectual and developmental disabilities. In September, the state removed 27 residents and three staff members from one of the buildings on the sprawling Northwest Florida campus amid concerns about air quality. The $3.2 million recommendation for state fiscal year 2020-2021 is about $500,000 less than what the Agency for Persons with Disabilities asked for in a legislative budget request.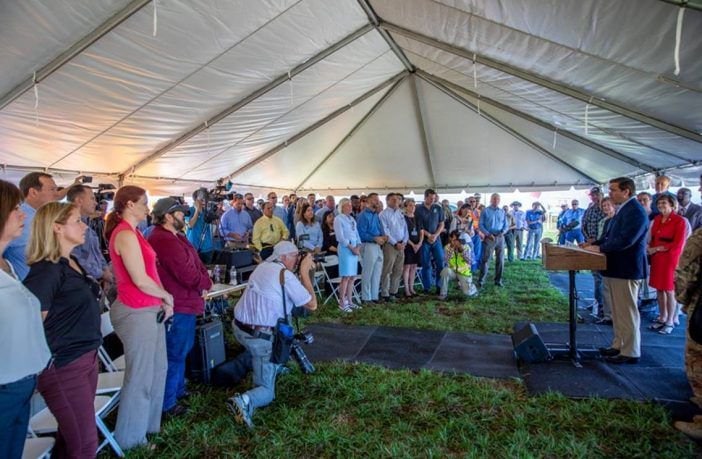 "GOP now controls Florida court sending cases to U.S. Supreme Court" via Alex Daugherty of the Tampa Bay Times — Two Miami-born Florida Supreme Court justices were confirmed to lifetime appointments on the country's second-highest federal court this week, giving Republican-appointed judges a majority on the Florida federal court that sends cases to the U.S. Supreme Court. Robert Luck and Barbara Lagoa were confirmed to the court. The court includes Florida, Georgia and Alabama and hears appeals from district courts within its borders. "Trump's already had five appointees to the court, it's already a much more conservative court than before and it might be the second most conservative court in the country," said Carl Tobias, a law professor at the University of Richmond who tracks federal court nominations.
"Barbara Lagoa confirmation creates two Supreme Court openings" via Dara Kam of the News Service of Florida — Wednesday's 80-15 vote in favor of Lagoa's confirmation came a day after the Senate approved the appointment of her Supreme Court bench mate, Luck, to the same federal court. Trump nominated Luck and Lagoa to fill vacancies on the Atlanta-based appellate court, which hears cases from Florida, Alabama and Georgia. DeSantis appointed Luck, Lagoa and Justice Carlos Muñiz to the Florida Supreme Court shortly after the Republican Governor took office. The openings provide DeSantis an opportunity to infuse some diversity onto the seven-member Supreme Court.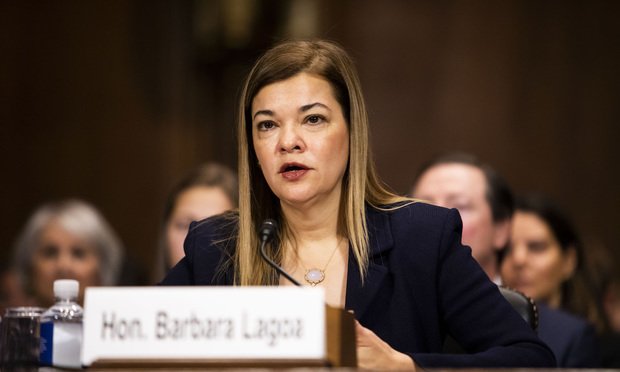 "Jeanette Núñez leads trade mission to Colombia" via Brendan Farrington of The Associated Press — Núñez is wrapping up a trade mission with a delegation that included 19 Florida companies hoping to start or expand trade with the South American country. The trip was cut a day short because Colombian air traffic controllers are threatening to go on strike. "We brought 19 companies, everything from medical devices to roofing to pharmaceuticals to cosmetics, space, aviation — you name it. It's been a really broad cross-section of industries," Nunez said in a phone interview. "Of the 19, 17 have never done business in Colombia, so this is new territory for them. It's a new opportunity to enter into a market that they currently don't operate in."
Assignment editors — First Lady Casey DeSantis holds a news conference to highlight the Department of Education Reading Scholarship Program, 9:15 a.m., Freedom Shores Elementary School, 3400 Hypoluxo Rd., Boynton Beach.
"Florida's new consumer advocate tackles open Hurricane Michael claims" via Amy O'Connor of Insurance Journal — Florida's new Insurance Consumer Advocate Tasha Carter has been busy since taking office Aug. 1. With more than 12,000 Hurricane Michael claims still open, one of Carter's top priorities has been to investigate the reason for the open claims and how the recovery process can be improved going forward. Carter, who has been with the Florida Department of Financial Services for 17 years, said her new role as the state's insurance consumer advocate is just slightly different from what she did for DFS previously as director of the Division of Consumer Services. Now, instead of focusing on assisting individual consumers on a one-on-one basis, she said she is looking at opportunities to advocate on behalf of all insurance consumers.
"Citrus Commission rejects tax hike for marketing" via Jim Turner of the News Service of Florida — The Commission rejected a proposal to raise from 7 cents to 12 cents a per-box tax on oranges that growers pay to help market their crop. The commission backed larger growers by agreeing to consider later whether to use $2 million from anticipated reserve revenue to expand national marketing efforts on social media and digital streaming services to extol the health benefits of oranges. Before the vote, Andy Taylor, senior vice president of finance for Vero Beach-based Peace River Citrus, said domestic growers fully fund the marketing, and an inequity needs to be addressed at the federal level involving fruit imported from Brazil, Mexico and other countries.
"Gary Farmer wants to remove references to 'husband' and 'wife' in Florida law" via Ryan Nicol of Florida Politics — For the fourth straight year, Farmer is putting forward a bill (SB 1010) that seeks to remove references to the terms "husband" and "wife" under Florida law, replacing them with the word "spouse." Previous efforts in the House dating back to the 2017 Session have failed to get through a single Legislative committee. It's unclear anything will change this go-round with the Republicans still in control of the Legislature. Nevertheless, Farmer is moving forward once again to push for the change. Farmer's bill would also repeal Section 741.212 of Florida Statutes. That section defines marriage as "a legal union between one man and one woman as husband and wife.'
"Shevrin Jones appropriation requests include $1M each for HIV, sickle cell treatment" via Ryan Nicol of Florida Politics — One bill from the West Park Democrat (HB 3957) would provide $1 million for Broward County's HIV Test and Treat Program. That program offers antiretroviral therapy (ART) for patients while those individuals seek longer, ongoing care. In another measure (HB 3959), Jones is seeking $1 million to expand the number of telemedicine locations in the state that help serve individuals with sickle cell disease.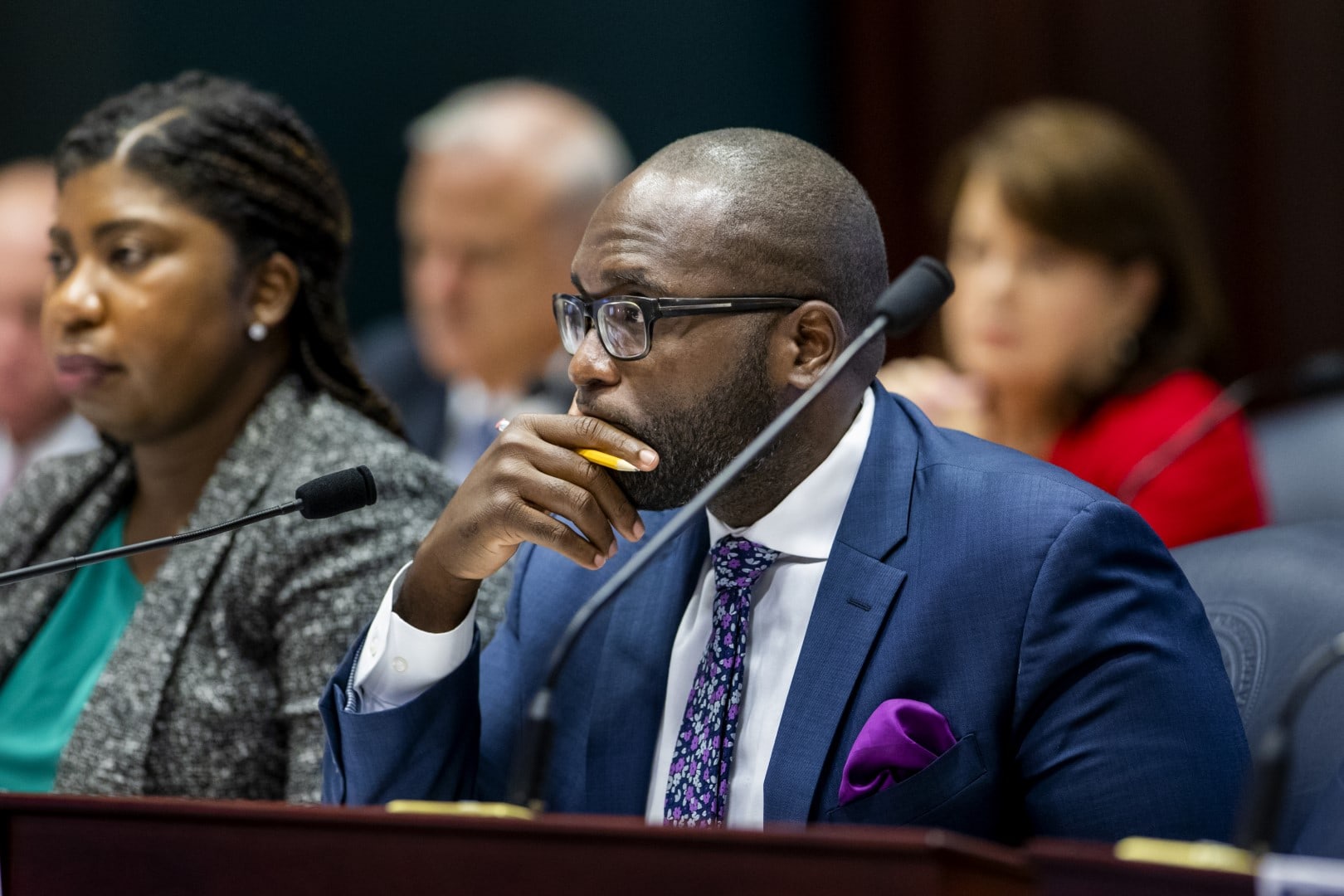 "Lawmakers want guardians to get court approval for 'do not resuscitate' orders after Rebecca Fierle scandal" via Monivette Cordeiro of the Orlando Sentinel — The companion bills (SB 994/HB 709) filed by state Sen. Kathleen Passidomo and Rep. Colleen Burton prohibit the court-appointed decision-makers from signing or consenting to a DNR order for the wards without obtaining "specific authority from the court." The bills also address several issues, which revealed potential conflicts of interest on committees that determine whether a person should be placed under guardianship and loopholes that allow guardians to seek their own appointment to specific cases, despite state law generally requiring a rotation system. Under the proposed legislation, guardians would also be banned from soliciting or receiving commissions, benefits, bonuses, rebates, kickbacks, or split fees in return for getting goods and services on behalf of potential and current incapacitated clients.
"Don't hear HB 7069 lawsuit, state lawyers tell Florida Supreme Court" via Jeff Solochek of the Tampa Bay Times — In a brief filed this week, the state's legal team argued that the districts offered no real subject for reconsideration. "Nowhere have Petitioners pointed to any language—much less a holding—from any case of this Court or any district court that evinces even a slight conflict. The issues in this case have been, and will continue to be, the subject of well-reasoned decisions of Florida's district courts of appeal," the attorneys wrote. "What Petitioners seek is an improper advisory opinion that the First District's decision (and the precedent on which it relied) was wrongly decided."
Happening today — The state Financial Impact Estimating Conference will workshop a proposal making it harder to pass constitutional amendments in the future, by requiring they are approved twice by voters, 8:30 a.m., 117 Knott Building.
Happening today — The Florida Supreme Court will issue its weekly opinions, 11 a.m.
Happening today — Florida State University President John Thrasher will make an appearance at the Capital Tiger Bay Club, 11:30 a.m., Donald L. Tucker Civic Center, 505 West Pensacola St., Tallahassee.
Happening today — The Florida Department of Agriculture and Consumer Services' Medical Cannabis Advisory Committee is holding a conference call, 4 p.m. Call-in number: 1-877-568-4106. Code: 377809517.
Happening today — Republican state Reps. Tommy Gregory of Sarasota and Will Robinson of Bradenton will speak at the Sarasota Republican Club, 6:30 p.m., Marina Jack, 2 Marina Plaza, Sarasota.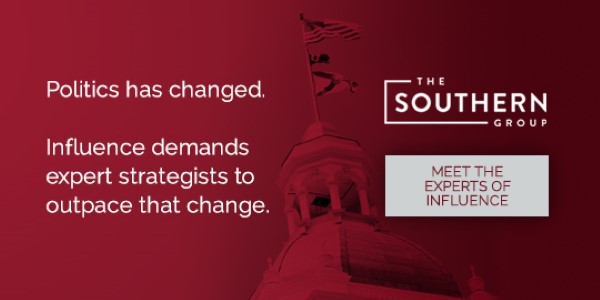 — STATEWIDE —
"Companies pass profits out of Florida, costing the state millions" via Jason Garcia of the Orlando Sentinel — Launched in 2000 as a partnership between American and British telecom giants, Verizon Wireless became one of the biggest cellphone companies in the United States, earning hundreds of millions of dollars a year in profits in Florida alone. Verizon Wireless didn't pay corporate income tax itself in Florida. About 38 states around the country have passed laws that prevent corporations from passing tax-free profits out of a state this way, according to Bruce Ely, a tax attorney at the law firm Bradley Arant Boult Cummings in Birmingham, Alabama. Florida has not. "I'm always befuddled as to why all the states don't do that," Ely said. "That's a no-brainer."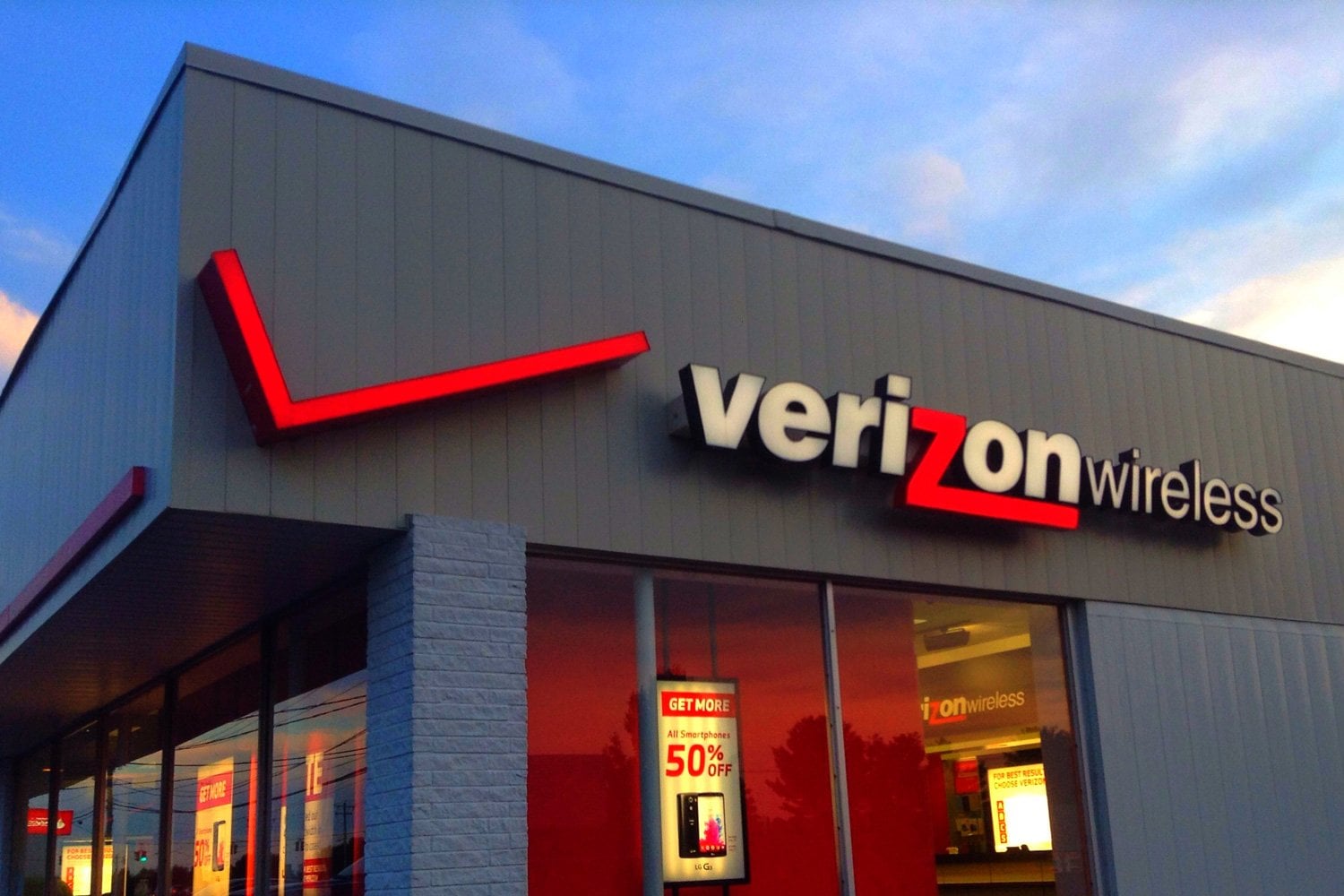 "Florida tourism industry frets over small rise in tourists, blames funding cut" via Gray Rohrer of the Orlando Sentinel — Tourism industry officials are worried about a possible downturn after third-quarter numbers released showed tourist growth of 1.2%, the smallest increase since 2010. In all, 31.6 million tourists flocked to Florida between July and September, according to VISIT FLORIDA. That's the most ever for a third quarter, but the tiny year-over-year rise was still a cause for concern to the tourism industry. "It's scary, this quarter is scary, and that's where it starts to go down on you," said Santiago Corrado, president and CEO of Visit Tampa Bay. Overall, tourism is up 3.7% through the first nine months of the year, but during the third quarter, domestic tourism slowed to 1.6% compared with the third quarter in 2018.
"Hospital system challenges state over Medicaid repayments" via the News Service of Florida — A Broward County hospital system filed a potential class-action lawsuit alleging that the state improperly recouped Medicaid money that had gone to hospitals for providing emergency care to undocumented immigrants. The North Broward Hospital District filed the lawsuit in Leon County circuit court against the state Agency for Health Care Administration. The lawsuit seeks class-action status on behalf of hospitals across Florida. It comes after other legal battles about Medicaid payments to hospitals for providing emergency care to undocumented immigrants. While such payments are required by federal law, a vital issue in the disputes has been determining what qualifies as emergency care.
"Almost half of Florida medical-marijuana users choose smokable pot now that it's legal" via Christine Sexton of the News Service of Florida — More than 1.82 million ounces of smokable medical marijuana were ordered for 128,040 patients over six months, a new state report shows. That translates to 113,922 pounds, or 57 tons, of flower marijuana. The report, compiled on behalf of the state Board of Medicine and the Board of Osteopathic Medicine, shows that 44% of 291,865 patients certified to use medical marijuana as of Sept. 30 are smoking it. While the report tracks data on medical cannabis for the 12 months between Oct. 1, 2018, and Sept. 30, 2019, the data for smoking marijuana only tracks use of the drug for six months. That's because it didn't become legal to smoke medical marijuana in Florida until March.
"Florida marijuana: get paid $3000 a month to smoke and review marijuana" via Laura Jazmin Tolliver of GateHouse Florida — American Marijuana, which coined itself to be one of the "most trusted medical marijuana resources online," announced they would hire one individual to review various cannabis products from home. Thinking about applying? There are a few rules. You must live in the U.S. or Canada where medical marijuana is legal, and you'll be required to produce reviews, such as unboxing videos and blog posts, showcasing how the products work. Medical marijuana is legal in Florida, so Sunshine State residents are eligible to apply.
Assignment editors — The Florida Education Association's "Fund Our Future Bus Tour" continues crisscrossing Florida, countering DeSantis's contention that his second budget proposal is "bold." The tour is making two stops in Central Florida, first up is 600 East First St. in Sanford at 10 a.m., followed by 801 Martin Luther King Blvd. N.E. in Winter Haven at 6 p.m.
Assignment editors — The Florida Conference of Black State Legislators will welcome the Rx Abuse Leadership Initiative (RALI) CARES educational trailer at the 2019 Annual Orlando Legislative Issues Conference, opened to the public for free tours, 3 to 6 p.m., also Friday, noon to 5 p.m., Rosen Shingle Creek, 9939 Universal Blvd., Orlando.
"Florida company creates disposable, environmentally-friendly straws" via WPBF — Kirit Bhalani's company, Blue Green USA, creates straws that look and feel like plastic, but they're not. Instead, Blue Green USA produces biodegradable straws that are more environmentally friendly. After Bhalani read about bans on single-use plastics around the world, he came to India, where biodegradable straws were already being developed. "We saw the same trend coming to Europe and coming to the U.S.," Bhalani said. "We want to see the ocean blue and land green." Bhalani said Blue Green USA's straws are organic, non-toxic and not harmful if ingested. They're also compostable and break down in six months to fertilize the Earth.
— AV SUMMIT —
The 2019 Florida Automated Vehicle Summit officially starts today, though attendees who got there early enjoyed a VIP reception with Sen. Jeff Brandes at the Ford Autonomous Vehicles Terminal in Wynwood.
Brandes will also be on hand to deliver the opening address to a swath of industry leaders gathered at the Hilton Downtown Miami.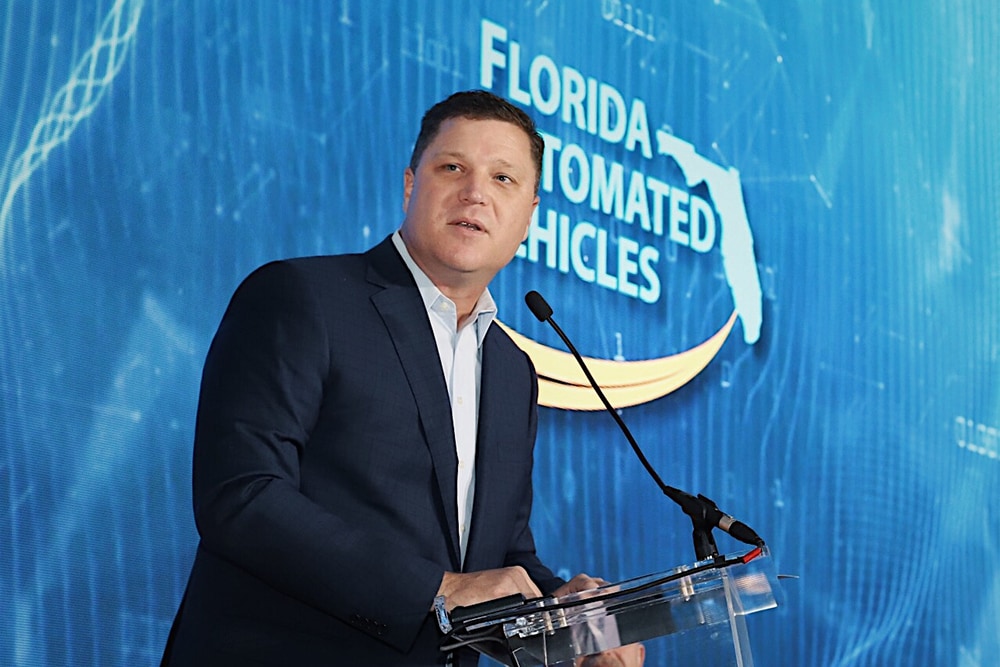 The 2019 edition of the summit will cover topics including vehicle electrification, autonomous trucking, and discussions with autonomous vehicle technology leaders from Ford Autonomous, Voyage, Starsky Robotics and Luminar Technologies.
Highlights for the first day of the two-day event include panels on smart infrastructure, how to leverage autonomous vehicle technology to move both people and goods, and how to effectively deploy self-driving vehicles and automation that can improve public transportation.
The summit comes as Florida continues to position itself on the cutting edge of AV technology.
On Tuesday, Gov. DeSantis and Florida Department of Transportation Secretary Kevin Thibault said SunTrax, a state-owned autonomous vehicle testing site at Florida Polytechnic University, is proceeding smoothly, with the second phase of construction on track for completion in late 2021.
Spotted last night at "Dinner + Cocktails + Conversation" at the Ford Autonomous Vehicles Terminal in Wynwood: Brandes, Reps. Jason Fischer and Jackie Toledo, Fred Baggett of Greenberg Traurig, Candice Ericks, Cesar Fernandez of Converge, RJ Myers of Suskey Consulting, Melissa Ramba of Floridian Partners, Vanessa Thompson.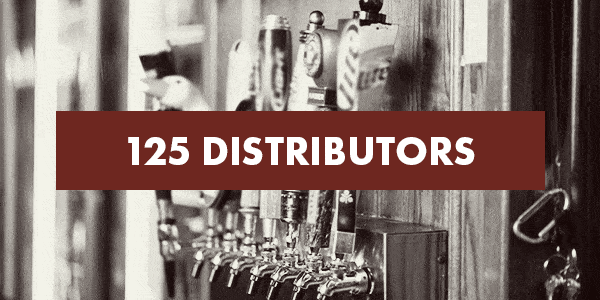 — PEACHY —
"Sondland's bombshell testimony leaves Trump's Republican allies scrambling" via Seung Min Kim, Josh Dawsey and Kayla Epstein of the Washington Post — As he traveled on Air Force One to Texas, Trump called members of the House to argue that the testimony was good for him, according to an aide familiar with the conversations who spoke on the condition of anonymity to discuss the private talks. Trump also professed to reporters that he had little familiarity with Sondland, a major donor to his inauguration who testified that he had spoken with the president about 20 times.
"Fiona Hill, adviser with sharp eye for detail, is next up" via the Associated Press — Hill, who speaks rapid-fire and in the distinctive accent of the coal country of northern England where she grew up, is expected to testify Thursday about what she witnessed inside the White House as two men — European Union Ambassador Gordon Sondland and Trump's personal lawyer Rudy Giuliani — carried out foreign policy for an unconventional president.
"Pam Bondi says Donald Trump is unlikely to testify" via News Service of Florida — Former Attorney General Bondi, a new member of Trump's impeachment defense team, said Wednesday the president is unlikely to testify in the U.S. House's impeachment inquiry. "Of course, he wants to testify because he did nothing wrong. But do I think it is likely he is going to testify? Probably not," Bondi said during an interview on the "CBS This Morning" show. "They are telling him to come in and prove your innocence. Is this the system in which we live now?" Bondi added. The White House this month named Bondi as a special adviser to the president. In that role, she is expected to make national television appearances to defend the president, who she has long supported.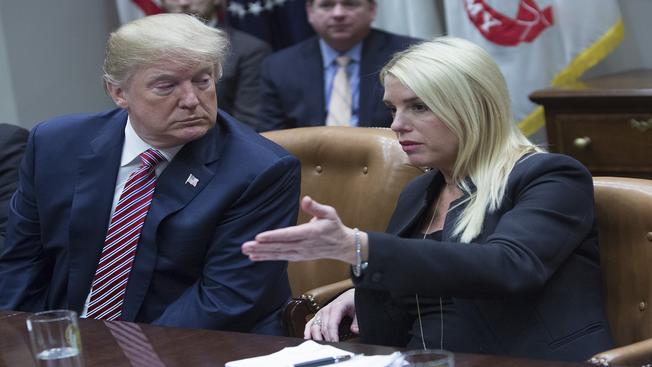 — "Rick Scott says Adam Schiff runs impeachment 'like he's in communist China or Venezuela" via Jessica Lipscomb of the Miami New Times
"Lawyer for impeachment witness demands that Fox News "retract and correct" Laura Ingraham segment" via Jeremy Barr of The Hollywood Reporter — A day after House Democrats called out past commentary on Fox News about Lt. Col. Alexander Vindman's patriotism, a lawyer for the impeachment witness sent the network a legal letter demanding that it "should retract and correct the falsehoods it has spread against LTC Vindman." On the Oct. 28 edition of Laura Ingraham's The Ingraham Angle, the conservative pundit discussed Vindman's Ukrainian heritage in the context of his objection to Trump's conduct toward the country. Fox News has not yet commented on the legal letter.
"Prosecutors subpoena Trump fundraisers linked to Giuliani associates" via Ken Vogel of the New York Times — The subpoenas went to a lobbying firm run by a top fund-raiser for Trump, Brian Ballard, and to two people who have helped raise money for America First Action, a super PAC created to support the president and allied candidates, the people said. Ballard and the America First fund-raisers worked to varying extents with Giuliani's associates Lev Parnas and Igor Fruman, American citizens who helped Mr. Giuliani wage a pressure campaign on Ukraine that is now at the center of the impeachment inquiry into Trump.
"Lev Parnas helped Devin Nunes' investigations" via Betsy Swan of The Daily Beast — Parnas helped arrange meetings and calls in Europe for Rep. Devin Nunes in 2018, Parnas' lawyer Ed MacMahon told The Daily Beast. Nunes aide Derek Harvey participated in the meetings, the lawyer said, which were arranged to help Nunes' investigative work. MacMahon didn't specify what those investigations entailed.
Get smart quick — "Ukraine takes its place as the borderland of geopolitical battles" via Scott Powers of Florida Politics — What exactly is Ukraine? In the past week, in nationally televised hearings, witness after witness in the U.S. House of Representatives impeachment hearings, those called by both Democrats and Republicans testified that Ukraine is critical to U.S. Foreign policy, both because the fledgling democracy has much to offer, and because it is a buffer against Russia and its world agenda. Without exception, William Taylor, Marie Yovanovitch, Lt. Col. Alexander Vindman, Jennifer Williams, Kurt Volker, Tim Morrison, and Sondland have declared Ukraine's success of pivotal importance to American interests, and some, notably Sondland and Volker, said they have striven to convince the White House of that. Ukrainians have to love being called so important. Until the past generation or so, no one was certain who they were.
— D.C. MATTERS —
Crowdfunding effort brings 'Baby Trump' to Florida — The Florida Democratic Party said Wednesday that a group of activists raised $3,700 from more than 150 donors in less than a day to book a visit from the "Baby Trump" balloon. To party chair Terrie Rizzo, that's a sign Democrats are ready to fight for a W in the 2020 election. "This is a sign of Trump's weakness in Florida. Democratic activists in Florida are fired up to send Trump packing in 2020. They are raising funds for a counterprotest, registering voters, knocking on doors, and volunteering with the party at unprecedented levels," she said. "Trump may have moved to Florida expecting to be greeted with a red carpet, but instead, he is being greeted with a retirement party."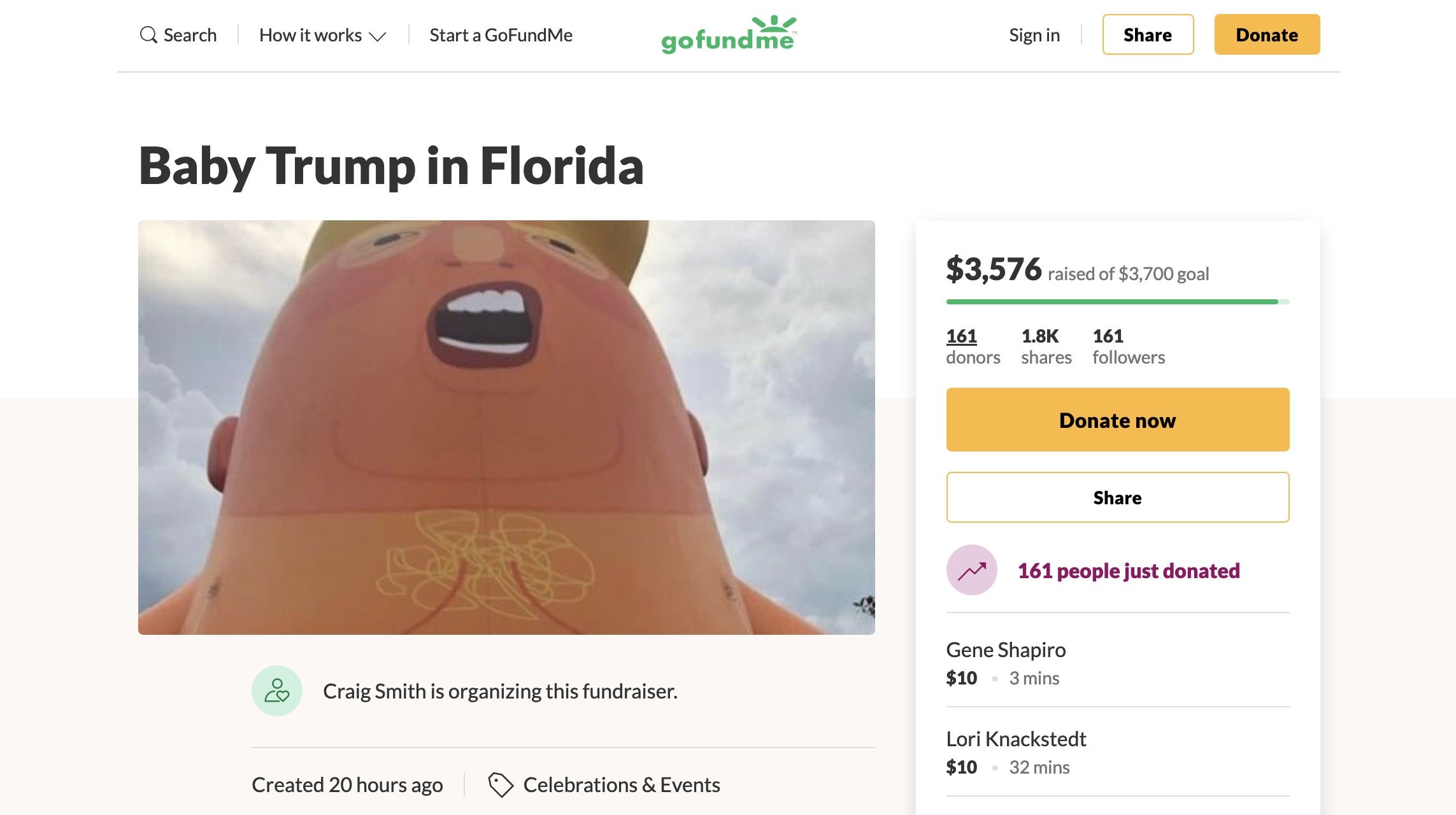 "Fed minutes: Officials felt 3 cuts this year could be enough" via Martin Crutsinger of The Associated Press — Most Federal Reserve officials believed last month that the three rate cuts they have made this year would be enough unless the economy weakened significantly. The minutes of the October Fed meeting, released Wednesday, reveal that "most participants" thought that this year's rate cuts would be sufficient to support moderate growth, a continued strong job market, and inflation rising toward the Fed's 2% target level. A "couple" of Fed officials suggested that additional comments should reinforce this view after the meeting that further cuts were "unlikely in the near term" unless the economy slowed significantly. The consensus among economists is that the Fed will now pause after having cut rates three times in 2019.
"Alcee Hastings defends longtime relationship, which appears to flout new House rule" via Alex Daugherty of the Miami Herald — In an interview with the Miami Herald, Hastings said he was cooperating with the House Ethics Committee and declined to speak about the specifics of the ongoing investigation, saying "when you have an Ethics investigation, it's best, unless you are speaking through a lawyer or speaking through the committee, it's best to leave it like it is."
"Ross Spano clings tightly to Donald Trump" via William March of the Tampa Bay Times — Spano has become a vociferous Trump defender and is comparing the investigation of his own 2018 campaign financing to the impeachment, which he calls a partisan sham. After last week's revelation that the Justice Department is conducting a criminal investigation of Spano's campaign loans, he responded that he has "doubts about the timing and motive behind this inquiry, as the impeachment proceedings this week have shown me how far the left will go to destroy their opponents." He didn't explain how "the left-wing" could orchestrate an investigation by Trump's Justice Department or why the timing is suspect — it began just after his 2018 election.
— 2020 —
"Are your neighbors ready for Mayor Pete?" via Michael Kruse of POLITICO magazine — Up till now, Buttigieg's youth and sexual orientation mostly have been calling cards in the Democratic primary, distinguishing him in a field whose front-runners are in their 70s and whose back-of-the-packers are too numerous. Given his comparatively low profile not long ago, Buttigieg has raised astonishing amounts of money, from donors of all kinds but from wealthy gay supporters, too, eager to back a figure who could, they believe, crack or outright shatter the glass closet. When it comes to the prospect of a gay president, the numbers right now are sobering for Buttigieg: Polling suggests that the country was more ready for a black president back in 2008 than it is for a gay president now.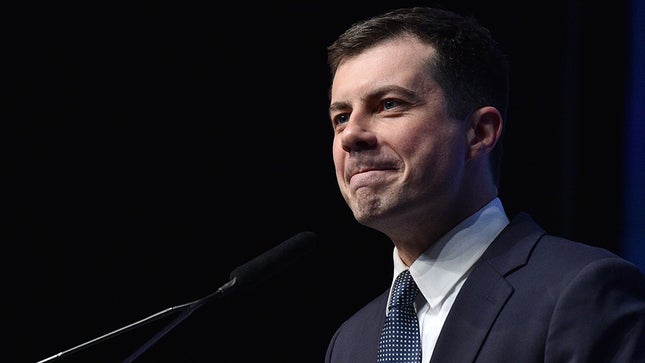 "Why hasn't Booker's campaign caught fire?" via Edward-Isaac Dovere of the Atlantic — Staffers for the campaign are exasperated and annoyed. … He's done everything right: established the necessary relationships in crucial states, performed well in the debates. He carries the message of unity that Democrats say they want. … His messaging has been consistent. … Maybe it's that he can come off like he's trying too hard … Maybe it's because cynical political reporters can't avoid laughing off his talk about a 'conspiracy of love' … Or maybe he's being subjected to a kind of second-order racism: it's not that voters are opposed to putting another black man in the White House; it's that they're afraid other voters won't be willing to put another black man in the White House.
"I am suspending my 2020 presidential campaign, but I'm not finished yet" via Wayne Messam on Medium.com — Despite not getting the same early media exposure as other candidates were freely given and transferring millions of dollars from existing federal campaign accounts as many of the candidates did, my campaign shocked many by being recognized as a credible candidate, registering in polls in early states, nearly making the first debate and polling just behind the top four candidates in my state of Florida. In the end, it was not enough. I will continue to be engaged during this 2020 cycle to ensure that we defeat Donald Trump. My state of Florida will be ground zero, and I intend to be a factor to mobilize our state for the Democratic Party Nominee.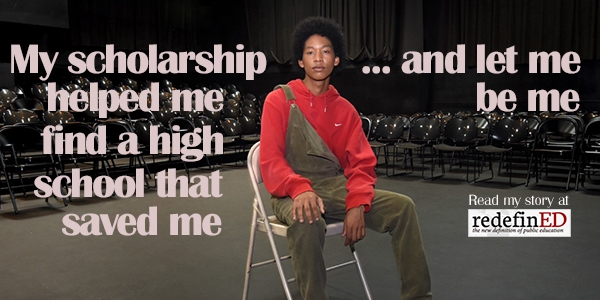 — THE TRAIL —
Spotted at a fundraiser for CFO Jimmy Patronis at the St. Petersburg Yacht Club — Jay Beyrouti, former St. Petersburg Mayor Rick Baker, James Holton.
"The push for recreational cannabis in Florida remains on target for the 2020 election" via Lloyd Dunkelberger of Florida Phoenix — With more than 100,000 voter signatures validated by the state, a campaign to let Florida voters decide whether to allow the recreational use of marijuana remains on pace to the 2020 ballot. "It's a tight window for sure. But we know we can do it," said Nick Hansen, chairman of the Make It Legal Florida campaign. As of Tuesday, the proposed state constitutional amendment campaign has collected 100,697 voter signatures. Earlier, the drive passed the signature requirement — about 77,000 — to trigger a Florida Supreme Court review of the ballot language. At that time, the Make It Legal campaign said it had collected nearly 400,000 signatures — but it will take time to have them all processed by local elections supervisors.
Happening today — Republican Jonathan Tallman is holding a wine & cheese gathering/fundraiser for his HD 4 campaign, 4 p.m., Slick Mick's, Bluewater Bay Golf Course, 2000 Bluewater Blvd., Niceville.
Save the date: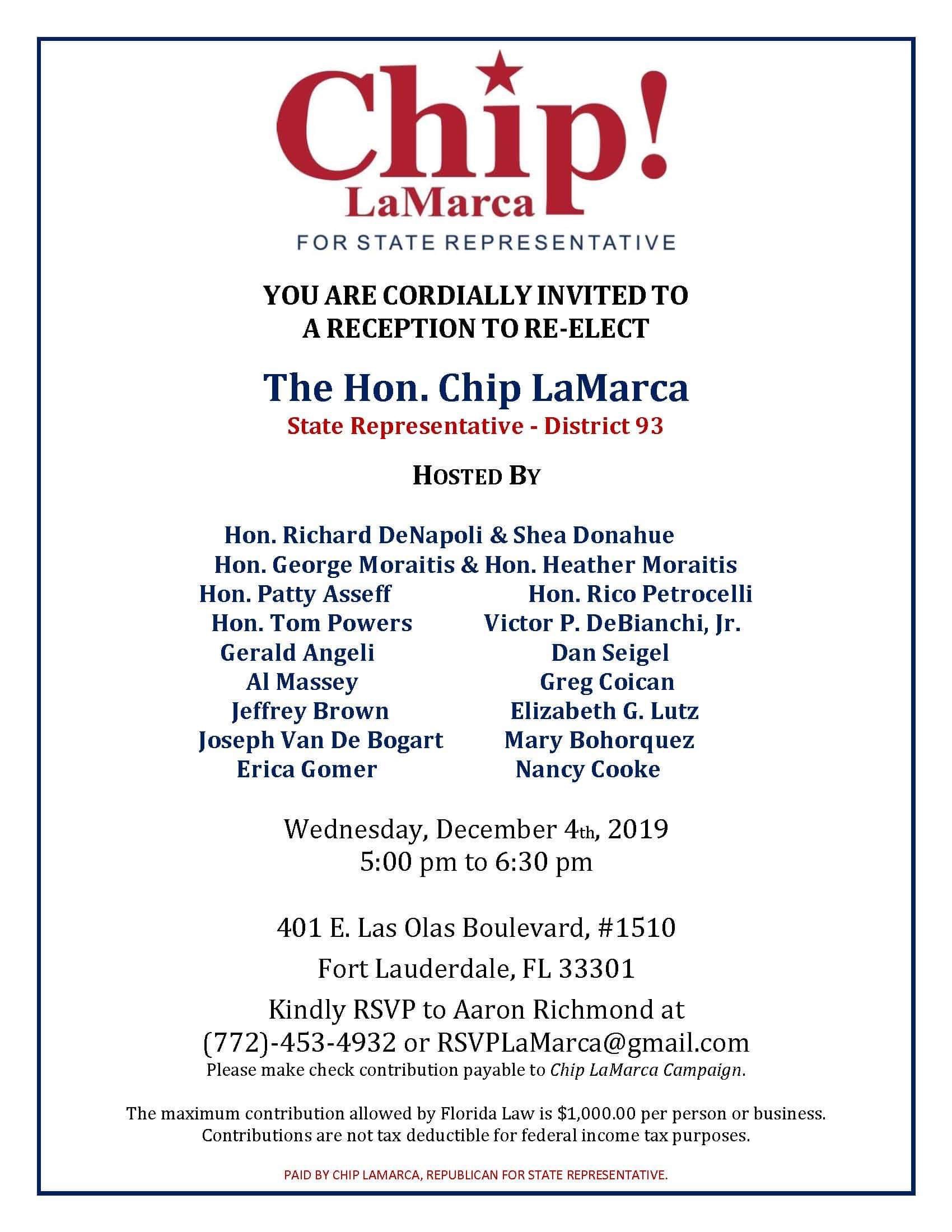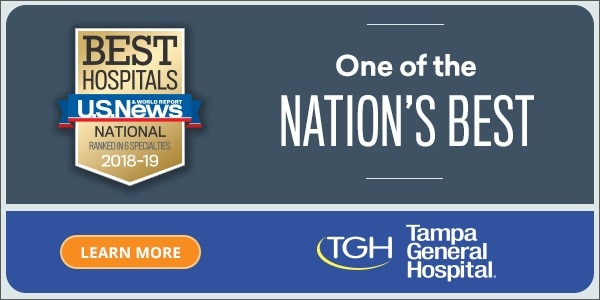 — LOCAL —
"Miami-Dade Commissioner Joe Martinez involved in active criminal probe" via Jerry Iannelli of the Miami New Times — New Times had filed a public-records request for communications between Martinez and the prosecutor's office this year — a request the State Attorney's Office denied by citing Florida Statute 119.071(2)(c), which states that "active criminal intelligence information and active criminal investigative information" are exempt from public-records disclosure. A staffer at the State Attorney's Office subsequently confirmed "active criminal intelligence."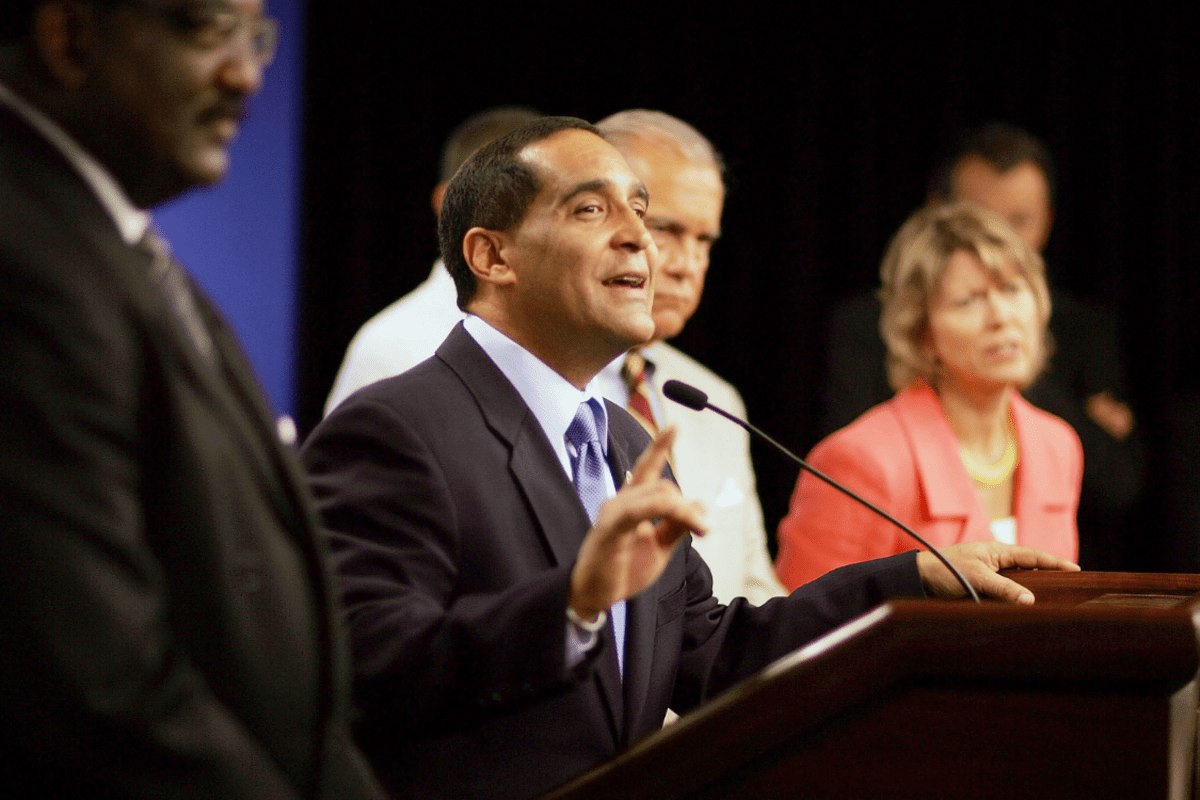 "Miami Herald, El Nuevo Herald continue streak of local newsroom unionization" via Ursula Perano of Axios — U.S. media conglomerates are trying to hold on in struggling newspaper markets, while their reporters, editors and photographers are unionizing to protect their rights. McClatchy saw two of its papers forge ahead with plans to unionize in October. Staff at the Miami Herald and El Nuevo Herald, the paper's Spanish-language outlet, cited concerns over pay, leave, hiring and decision-making. A count declared the union drive a success by a 66-24 vote. The Herald will be McClatchy's fifth paper to unionize. The Herald's unionization comes just months after reports revealed that McClatchy's CEO Craig Forman received a nearly $1 million bonus and a $35,000 monthly housing stipend, despite newsroom cuts and layoffs, per the Columbia Journalism Review.
"Palm Beach County to fight opioid battle alone, backs out of national class-action lawsuit" via Hannah Morse of the Palm Beach Post — Palm Beach County Commissioners believe there is more to gain by fighting an opioid battle in the courts alone. That's why Commissioners unanimously voted to opt-out of the national opioid class action lawsuit. "Primarily, it's because Palm Beach County happens to be one of the probably three worst-hit counties in the United States," said James Ferraro, who is one of the attorneys representing the county in this case. Palm Beach County initially filed its lawsuit in April 2018 against opioid manufacturers, pharmacies and three doctors, claiming they caused a local opioid crisis.
"Pasco OKs largest-ever environmental land buy for $22 million" via CT Bowen of the Tampa Bay Times — Pasco County is agreeing to spend $22 million for 843 acres within Lennar's Project Arthur development in central Pasco. The land, south of State Road 52 and east of the Suncoast Parkway, is contained in two tracts. The property currently is owned by Len-Angeline, the company Lennar formed for the development, and the Bexley family, which is selling its massive ranch to the homebuilding giant. The property provides key additions to the county's ecological corridors that provide wildlife habitat links to existing preserves including those at Connerton, the Starkey Wilderness Preserve and Cross Bar and Cypress Creek well fields.
"JEA's canceled cash-incentive scheme deserves an investigation all to its own" via Nate Monroe of the Florida Times-Union — Consider this: At the same time JEA leaders were concocting this plan — CEO Aaron Zahn was working on a series of presentations aimed at painting a gloomy picture of the utility's finances. Either the board knew what it was voting on and approved this rotten scheme anyway, or it didn't know and approved something of massive consequence without doing any due diligence. The outcome should be the same: The board should resign over this, and likely others in JEA who had a hand in creating this program. This was an outrageous, flippant and risky scheme that put ratepayer money on the line and set up the best-paid, best-informed JEA employees for massive paydays.
"Orlando-area commuter colleges look to add on-campus housing for first time" via Annie Martin of the Orlando Sentinel — Central Florida's state colleges, traditionally commuter schools where most students are enrolled in two-year programs, are looking at adding housing to accommodate international students and satisfy young adults' desires for more traditional campus experiences. Trustees at Valencia College, the region's largest such institution, met Wednesday to discuss adding on-campus housing, though they didn't commit to a plan, and it's unclear whether they will. If the college does add housing, it would be mainly done to provide a landing place for international students who often arrive in the U.S. without furnishings or any credit history. With nearly 1,800 enrolled, Valencia has the sixth-highest number of students from other countries among U.S. community colleges, according to the Institute of International Education.
"Records show a black cemetery might lie beneath MacDill Air Force Base" via Paul Guzzo of the Tampa Bay Times — At a meeting called to announce that graves had been found at one forgotten cemetery, Hillsborough County Commissioner Les Miller dropped a bombshell about another. "There are going to be more of these found," Miller said, then he provided a location — the South Tampa neighborhood of Port Tampa. There was no other mention of the revelation as the Hillsborough County School District went into detail about the recent discovery of 145 caskets beneath a one-acre section of King High School. But Miller might be right. Records indicate there was once an African American burial ground in Port Tampa. Today, the land is behind the fence that marks MacDill Air Force Base. MacDill has started looking into it.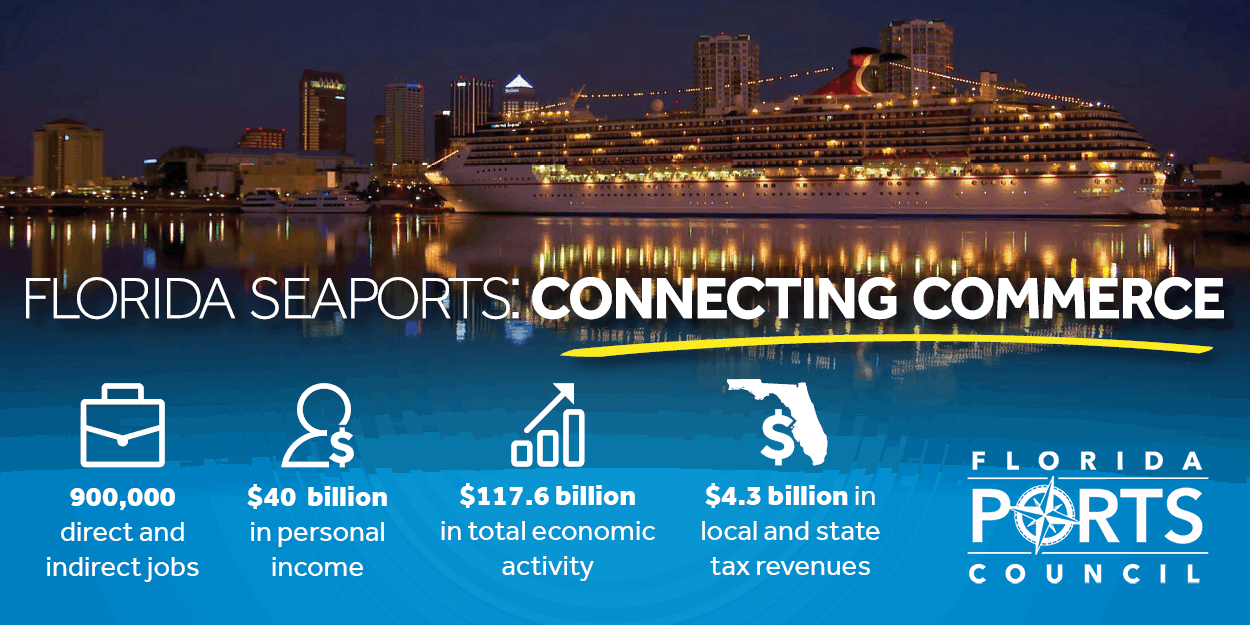 — MORE LOCAL —
"State seeks to scuttle appeal and Nikolas Cruz jail logs" via the News Service of Florida — Attorney General Ashley Moody's office asked the Florida Supreme Court to reject an appeal that seeks to shield from disclosure the names of mental-health experts who visit accused Parkland school shooter Cruz in jail. Cruz's attorneys went to the Supreme Court last month after the 4th District Court of Appeal turned down a request for a protective order that would prevent the disclosure of information on jail-visitation logs that would detail the names of the mental-health experts. Cruz's attorneys have argued that the experts' names are covered by attorney-client privilege and that disclosure of the names could damage his right to a fair trial.
"'Offers' made to over 100 people to play football at FGCU, without university knowledge" via Katelyn Massarelli of NBC2 News — A volunteer with the football sports club at Florida Gulf Coast University extended offers to come to FGCU to more than 100 individuals across the country without FGCU's knowledge. FGCU is a member of the Division I National Collegiate Athletic Association (NCAA) that offers 15 intercollegiate sports for student-athletes. FGCU released a statement that said these sports do not include football, and they have no plans to add football to FGCU athletics. They said there is a Campus Recreation football sports club, run by student club members who schedule competitions with sports clubs at other universities and colleges.
"Yet another of the world's largest cruise ships coming to Port Canaveral" via Richard Tribou of the Orlando Sentinel — Port Canaveral will become home to its third Oasis-class ship when Royal Caribbean sends the revamped Allure of the Seas to sail in summer 2021. The original Oasis-class ship, Oasis of the Seas sailed two seasons from Port Canaveral before making way to the newer Harmony of the Seas this year. Harmony of the Seas isn't abandoning Port Canaveral, though, but will leave in summer, allowing Allure of the Seas to fill the void before its return in fall 2021. Allure of the Seas, though, will be sailing its first year with $165 million of upgrades similar to the ones that were just rolled out on Oasis of the Seas.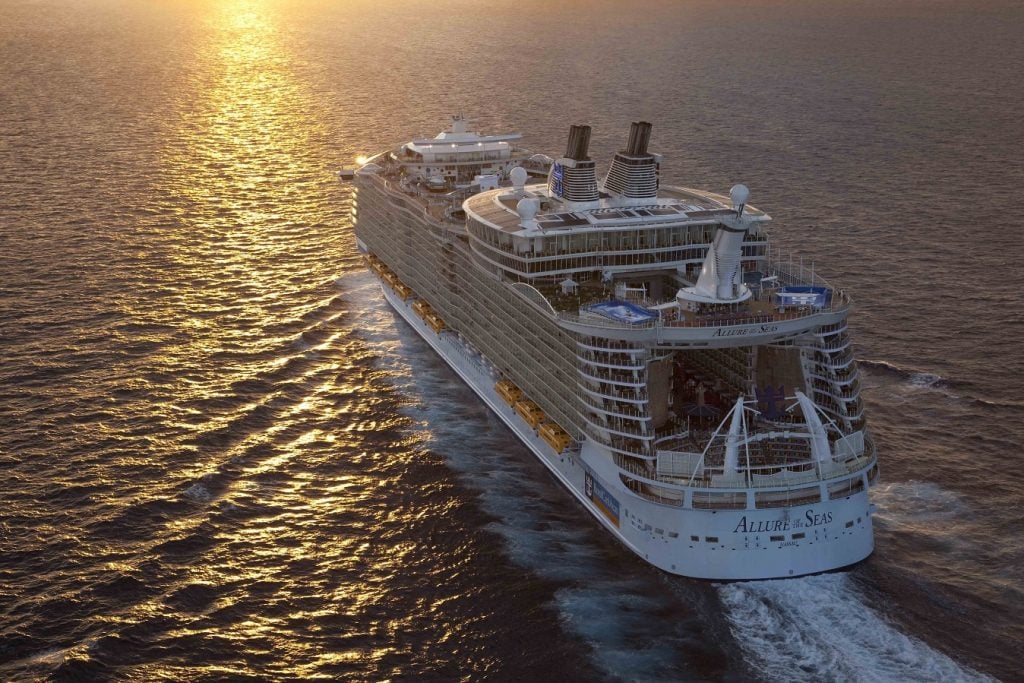 Happening today — USF political-science professor Susan MacManus will speak to the Tiger Bay Club of Polk County, 11:30 a.m., Bartow Civic Center, 2250 South Floral Ave., Bartow.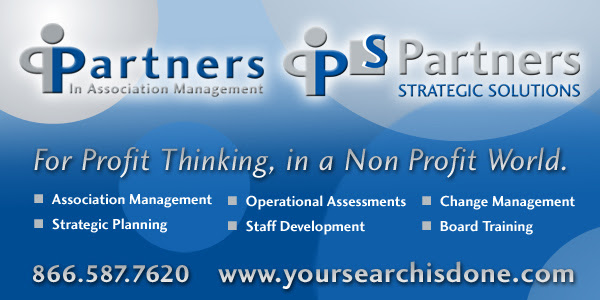 — OPINIONS —
"Nearly all Florida companies pay no corporate income tax. Legislators need to fix a broken system." via Randy Schultz for the South Florida Sun-Sentinel — Florida is among six states with the most generous tax-avoidance policies for businesses. Ninety-nine percent don't even pay corporate income taxes. According to tax experts, Florida's policy costs the state between $500 million and $1 billion each year. The stories ran just before DeSantis proposed a budget with many spending increases for key services. Edie Ousley is vice president of public affairs for the Florida Chamber of Commerce. Her comment about the tax system typifies that of the political establishment: "If it ain't broke, don't fix it." If the system "ain't broke," however, why are 44% of Floridians living in poverty or paycheck to check? That was the conclusion of the United Way's statewide report in 2017.
"Micah Kubic: Ron DeSantis hostility to Amendment 4 is even more concerning than it sounds" via Florida Politics — For months, DeSantis has claimed to support voter restoration, but everything he's done until this point has undermined the goal of ensuring all Floridians have equal access to the ballot box. On Friday, DeSantis announced that his administration would appeal an October ruling by a federal court that, in addition to granting 17 plaintiffs their right to register and vote in Florida elections, ruled the denial of the right to vote cannot be based on someone's inability to pay. In doing so, DeSantis flip-flopped on this crucial voting rights issue — something he has done repeatedly over the past year.  Why does DeSantis say he is defending the rights of returning citizens one day and attacking them next? We don't know.
"Why Orlando's not getting a baseball team" via Noah Pransky of Florida Politics — Can we just acknowledge, first and foremost, that the very last place Major League Baseball would add an expansion team is Florida? The Tampa Bay Rays have spent most of the last decade dead-last in attendance, saved only the last two seasons by the Miami Marlins, who proved to be even more futile at the box office in 2018 and 2019, putting an average of just 10,015 fans per game into their still-sparkling-new taxpayer-funded stadium. So, forgive my yawn when Orlando Magic co-founder Pat Williams unveiled his plans for a new MLB team in Central Florida — plans that included a name (the Dreamers), a website, and … well … that's about it.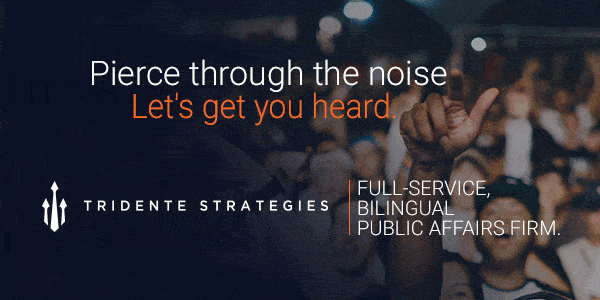 — MOVEMENTS —
New and renewed lobbying registrations:
Mario Bailey, Converge Government Affairs of Florida: Matrix OneSource, Miami Shores Village, Town of Cutler Bay, Town of Surfside, UHS of Delaware
Gregory Black, Black Consulting: R Street Institute
Jim Boxold, Dean Izzo, Daniel Newman, Capital City Consulting: Florida Power & Light Company, Micro Focus Government Solutions, People Over Profits
Allison Chase: The Able Trust
Brian Jogerst, BH & Associates: Integral Development
Marco Paredes, Stearns Weaver Miller Weissler: M/I Homes of Tampa
Amanda Stewart, Johnston & Stewart Government Strategies: Florida Horsemen's Benevolent & Protective Association, Omaze
Cameron Yarbrough, Ramba Consulting Group: Florida Optometric Association
Victoria Zepp, One Eighty Consulting: The Copley Consulting Group
— ALOE —
"'Joker' sequel in the work as Todd Phillips eyes more DC origin movies" via Tatiana Siegel of The Hollywood Reporter — Joker marks the fourth DC title to cross $1 billion. But its $60 million budget is far less than those previous films, so it is almost assured of generating profits of more than $500 million. The unexpected bounty also is generating a huge payday for Phillips, 48. Sources say the director will earn close to $100 million when the dust has settled (he deferred his upfront salary in exchange for a bigger slice of the adjusted gross). As for a DC villain origin story that could be mined next, Phillips would be well suited for either Darkseid, a tyrannical ruler who is worshipped by some as the god of evil, or Metropolis' power-mad one-percenter, Lex Luthor.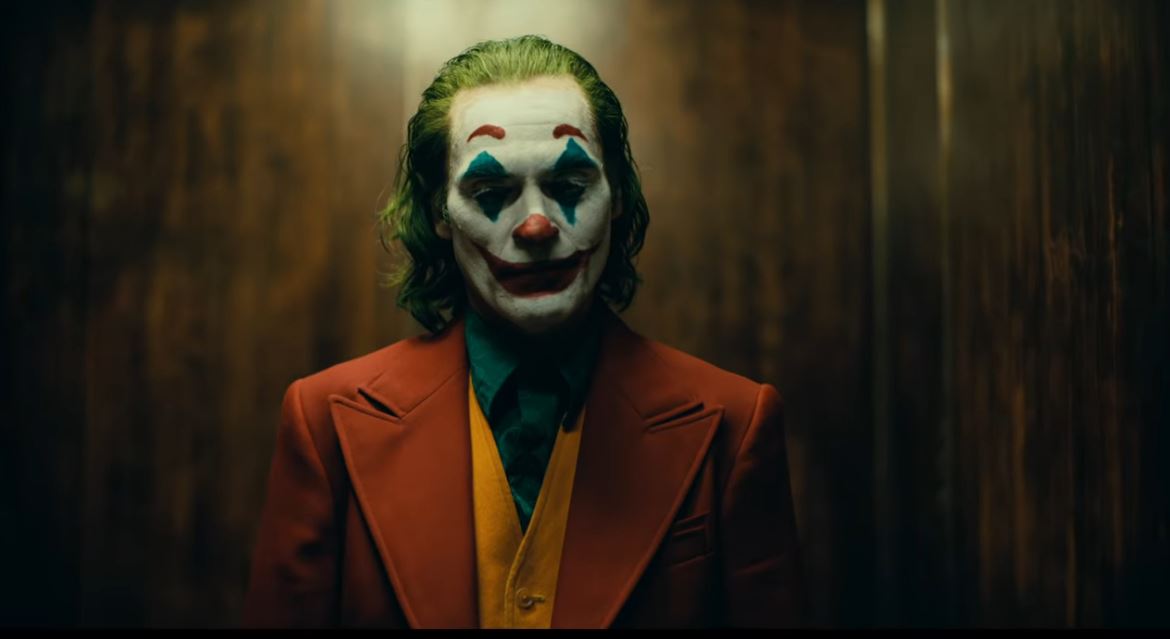 "Self-driving car test facility to start next construction phase" via Renzo Downey of Florida Politics — A Polk County self-driving car test site is now one step closer to opening in late 2021. The SunTrax facility will enter Phase Two this fall and will be the nation's first state-owned autonomous vehicle testing site. The Florida Department of Transportation announced the next step alongside DeSantis. "In order for Florida to have a modern transportation system that meets the needs of our residents, businesses and visitors, we must embrace emerging technology," DeSantis said. "Once completed, SunTrax will further strengthen Florida's position as a national leader in automated vehicle testing and research." The facility, a partnership between FDOT and Florida Polytechnic University, will be available for companies to lease to test autonomous vehicle technology. Construction began in 2017.
"Uber Eats for groceries from a gas station? You can do that in Florida" via Austin Fuller of the Orlando Sentinel — Uber Eats customers in four Florida cities can now use the app if they run out of milk at home, crave a doughnut, or need a shave. But be prepared to pay as much as two or three times more for the convenience. Candy, drinks and personal hygiene products like shaving kits are available from Circle K as part of a pilot program between the convenience store chain and Uber in Orlando, Daytona Beach, Tampa and Fort Lauderdale. This is the first-time users of the restaurant-delivery app in the United States have been able to get essentials brought to them from a convenience store.
"Where heroism is a pleasure: Publix worker ran to explosion scene and treated severely wounded man" via Lois K. Solomon of the South Florida Sun-Sentinel — Christian Garcia, a Publix customer service clerk, was sitting in the Plantation store's cafe this summer when he heard what he thought was a lightning strike. Ceiling tiles began to fall, and he ran outside toward the sound. A paramedic in training, Garcia, 23, saw Matthew Seese bleeding profusely from his right arm and leg. Garcia, who recently passed his emergency medical technician exam, took off his belt and created a tourniquet for Seese's leg. For running toward the injured and his quick-thinking heroism, Publix honored the soft-spoken graduate of South Plantation High Wednesday with a gold medal, a gift card and a ceremony in the front of the store at 1181 S. University Drive.
— HAPPY BIRTHDAY —
Celebrating today is state Rep. Rick Roth, former U.S. Rep.,  Tom Rooney, our friend Gina Spencer, and the exceptional Rick Wilson.
___
Sunburn is authored and assembled by Peter Schorsch, Phil Ammann, A.G. Gancarski, Joe Henderson, Renzo Downey and Drew Wilson.