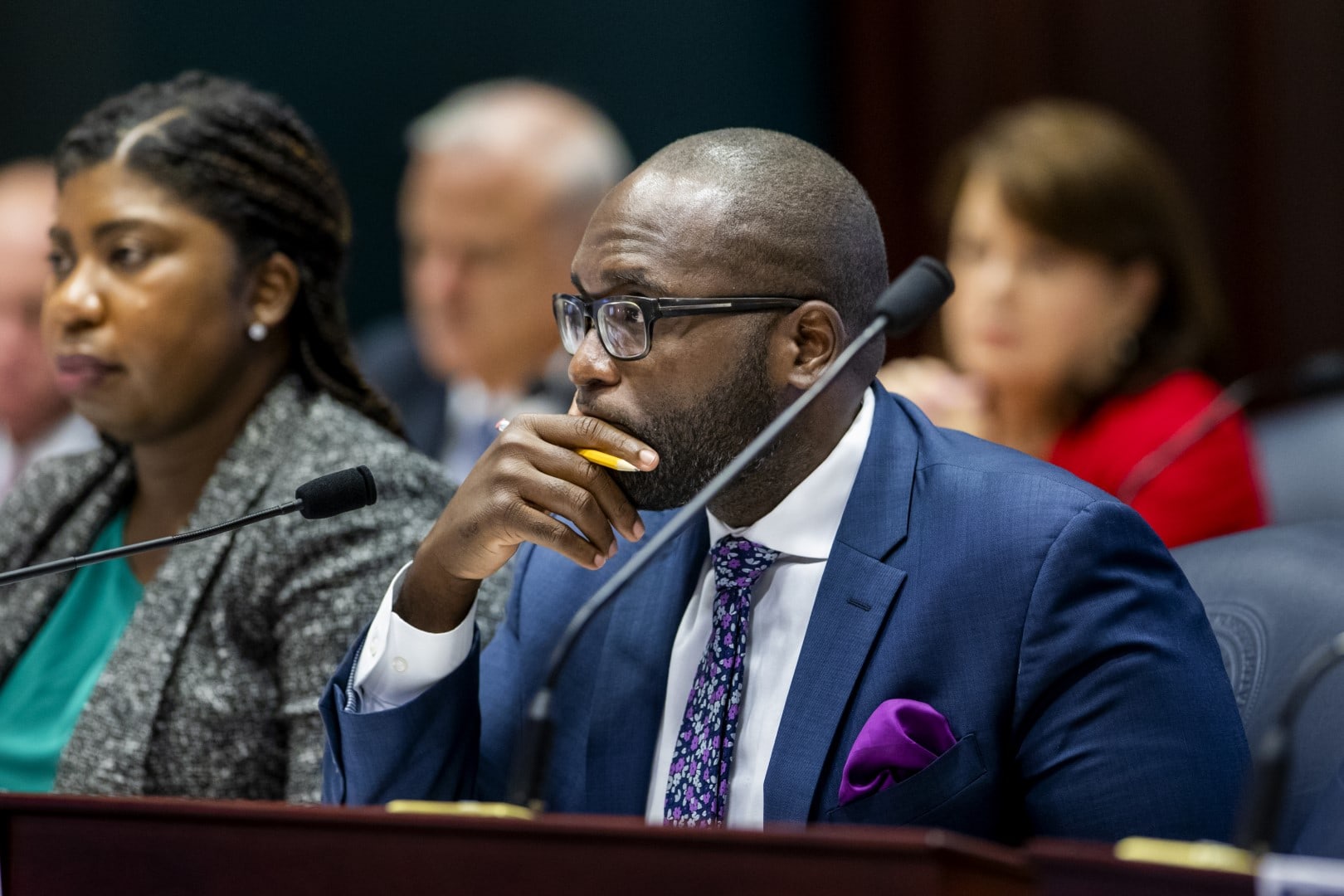 Jones also filed a trio of measures aimed at a series of infrastructure upgrades.
State Rep. Shevrin Jones is out with a series of funding requests, which include $1 million each to help treat HIV and sickle cell disease.
One bill from the West Park Democrat (HB 3957) would provide $1 million for Broward County's HIV Test and Treat Program. That program offers antiretroviral therapy (ART) for patients while those individuals seek longer, ongoing care.
That treatment can take place at the outset of an HIV diagnosis or during a gap in a patient's insurance coverage.
The $1 million request from Jones would go toward purchasing ART medication for those patients.
In another measure (HB 3959), Jones is seeking $1 million to expand the number of telemedicine locations in the state that help serve individuals with sickle cell disease.
Jones' request specifically mentions the Foundation for Sickle Cell Disease Research (FSCDR), which helps provide telemedicine services in Jacksonville, Tampa, Lauderhill/Belle Glade and Homestead. Jones wants to increase the number of locations from four to 40 statewide.
"First, FSCDR will identify cities in Florida with the greatest number of individuals with sickle cell disease to establish telemedicine sites," Jones' measure reads.
"Then, telehealth equipment will be purchased and the appropriate staff will be identified and recruited. Then, all staff will be trained and the telehealth clinic template will be established in the electronic medical record. Lastly, processes and infrastructure will be evaluated at the home institution to further support telemedicine."
The 2019-20 budget provided $100,000 for the telemedicine efforts. But Jones is looking to increase that tenfold next Session.
Continuing on the health care front, Jones is also asking for nearly $250,000 to help fund the Broward Community and Family Health Centers Cervical Cancer Prevention and Detection (HB 3869).
The money would aim to increase "access to routine screenings, improve compliance through early detection, and reduce the overall cost of treating women diagnosed with cervical cancer."
Jones has also filed a trio of measures aim at a series of infrastructure upgrades.
One bill (HB 4019) seeks $750,000 to install a water main to provides water to residents of the Miramar Country Club Ranches who currently rely on private wells. The upgrade has been sought in recent years by the city of Miramar local government.
Another piece of legislation (HB 4017) requests more than $560,000 to upgrade the Pembroke Park John P. Lyons Lane Stormwater Pumping Station.
The 2017 strike by Hurricane Irma impacted the area. Jones says the current drainage system is "old" and "failing." He argues an upgrade would help prevent flooding in the area, which will help protect property and keep roadways open.
Finally, Jones is asking for another $500,000 (HB 3955) for water retention ponds in West Park. The ponds would aid the drainage system in the area.
Funding inquiries will be debated during the upcoming 2020 Legislative Session, as lawmakers wrangle over the final budget. That document will then be submitted to the Governor, who has the power to veto individual projects at his discretion.