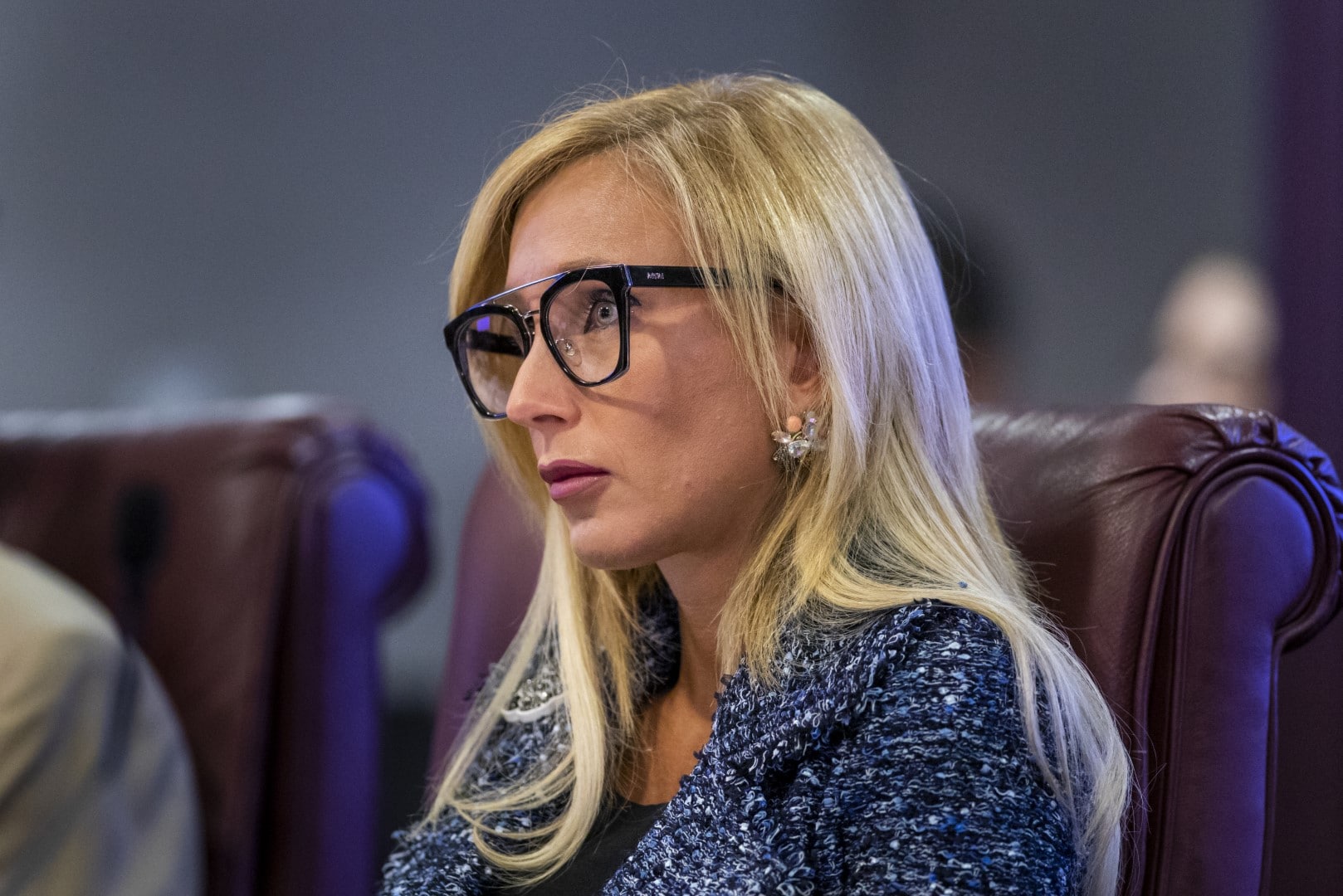 Former Palm Beach State Attorney Barry Krischer led that office when Epstein originally faced charges.
Sen. Lauren Book says former Palm Beach County State Attorney Barry Krischer "re-victimized" young girls who had accused Jeffrey Epstein of rape and assault.
Krischer's office led the prosecution of the mid-2000s case against Epstein, which resulted in Epstein spending just 13 months in jail. Much of that time was spent on supervised release, during which Epstein reportedly continued to victimize women.
Critics have hammered prosecutors, calling that sentence far too lenient. An investigation by the Palm Beach Post into the handling of that case laid some of the fault at Krischer's feet.
"Krischer acted as if Epstein's teenage accusers were prostitutes who eagerly sold their bodies to buy clothes at the mall instead of treating them like local high school girls claiming sexual assault by a man four decades their senior," the Post's report found.
Without interviewing the girls or their parents, Krischer decided he didn't believe them, his investigative files indicate. His lead prosecutor declared more than once that there were "no victims" in the case, according to documents obtained by The Post."
When Krischer brought the charges before a grand jury, only one of 13 girls accusing Epstein of sexual abuse ended up testifying. Prosecutor Lanna Belohlavek then quizzed that young girl regarding posts on her MySpace page, which showed her drinking and posting "suggestive" photos.
Monday, Book blasted the labeling of those girls as "prostitutes" and said she hopes an investigation by the Florida Department of Law Enforcement (FDLE) reviews prosecutors' conduct.
"It is a sad state of affairs when victims of sexual assault are re-victimized by the very people who should be fighting for justice on their behalf, and a serial sex predator is handed a sweetheart deal," Book said.
"However, recent reports indicate former Palm Beach County State Attorney Barry Krischer's office did just that — child victims of sexual assault were allegedly treated like criminals, and neither their interests nor the interests of the public were not properly represented. I eagerly await the FDLE report so the truth may finally be brought to light" (emphasis in original).
Epstein was arrested earlier this year on a new set of charges filed by the U.S. Attorney for the Southern District of New York. He later died in jail in what investigators labeled a suicide.
Those new charges, however, prompted a review of the previous case against Epstein. Alex Acosta, who served as the U.S. Attorney in the Southern District of Florida at the time, eventually took over the case from Krischer.
But ultimately, Acosta's office declined to pursue federal charges, leading to Epstein facing lesser state charges. After being pressured due to renewed scrutiny for that decision, Acosta was forced out as President Donald Trump's Labor Secretary back in July.
The controversy also prompted Book to call on the FDLE to investigate the Palm Beach County Sheriff's Office for its handling of Epstein's work release. Gov. Ron DeSantis has since authorized that investigation.