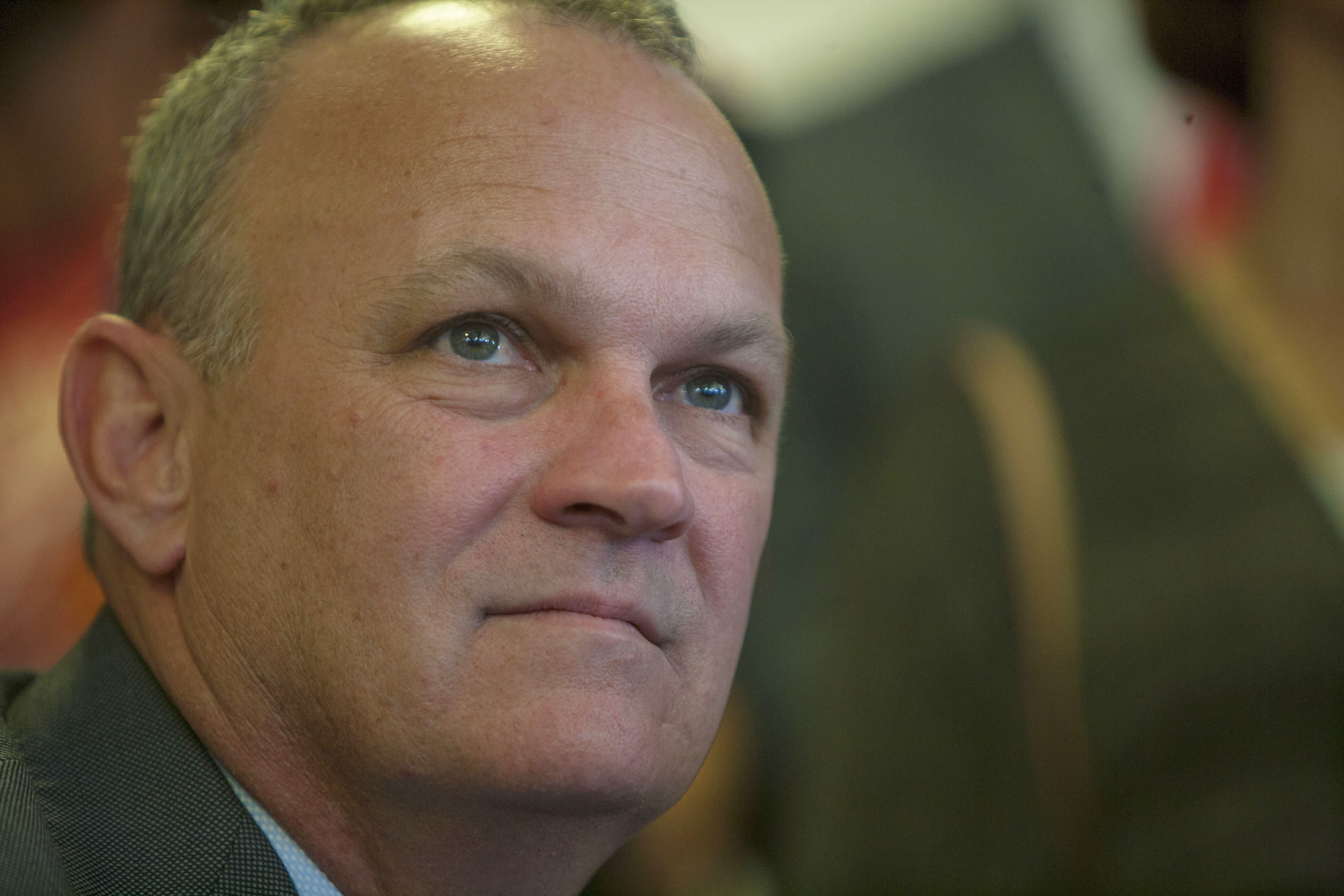 Corcoran highlighted the increase in starting teacher pay
Education Commissioner Richard Corcoran says Florida's education system is on the up and up, and Gov. Ron DeSantis' second budget will help it continue the trend.
 "We have a lot to be proud of for education in Florida yet we also have realities to face, realities that continue to repeat themselves for every generation of students," Corcoran said.
"Every year Florida knocks it out of the park in AP testing, we're No. 1 for access to preschool, massively improved high school graduation rate, our colleges and universities are No. 1 in the country, we're leading the way closing achievement gaps, especially for Hispanic students and students with special needs, our charter schools are outperforming the best states as a whole in the nation.
"Nearly 60% of our students are born into low income households and they begin their educational journey disadvantaged and in dire need to catch up. We must also support our educators. Florida has the best teachers and principals in the nation and I am proud to support the Governor's proposal to increase the minimum salary and new teacher and principal bonus programs," he concluded.
The former House Speaker highlighted $600 million in funds that would be used to increase starting teacher pay as well as $300 million for a retooled teacher bonus program that would focus on educators in Title 1 schools.
DeSantis unveiled the proposed starting salary increase last month. Under the plan, new teachers would be paid at least $47,500 a year.
The Governor detailed the new bonus system — which will replace the "Best and Brightest" bonus system — last week. It employs a tiered system for teachers and principals, with payouts also based on school title status. Most of the funds would be directed toward Title 1 schools, which have a higher proportion of students living in poverty.
"This budget invests in our Title 1 schools, by focusing on the schools that serve most of our students born with an economic disadvantage, the schools that often need the greatest support; and this is critical," DeSantis said. "We must implement game changing policy if we're going to move the needle for these students. I look forward to working with the Legislature to secure historic achievements for Florida's students, educators and families."
Other education funding highlights in the budget include a $50 increase in the base student allocation, a $302 increase in per-pupil funding through the Florida Education Finance Program, as well as a $25 million increase in Mental Health Assistance Allocation, which will be used to hire more school counselors.
Mental health has been a priority in the Governor's office, particularly for First Lady Casey DeSantis, and the budget includes several other items in that silo, including $100 million to expand school-based mental health care, $5.5 million for youth mental health training and $8 million to fund real-time emergency services communications in all Florida schools.
The budget also ups funding for special needs students, including $57 million to provide education, employment and rehabilitation opportunities for the blind and a $24.8 million increase in Gardiner Scholarships, for a total of $172.8 million.