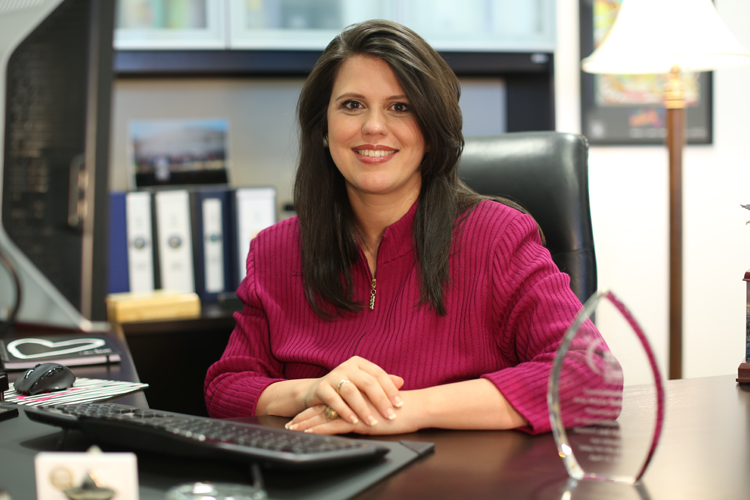 That money would help administer naltrexone, which can be used to treat addiction to opioids and alcohol.
State Rep. Ana Maria Rodriguez is pushing a series of 2020 funding requests, including $7.5 million to help fund treatment for individuals struggling with addiction.
That request from Rodriguez (HB 3879) deals specifically with the drug naltrexone, which can be used to treat addiction to opioids and alcohol.
"Funds will be used to pay community treatment providers for provision of medical assessments/lab work and extended-release injectable naltrexone medication for individuals with alcohol and/or opioid abuse or dependence problems that are court-involved or at-risk for court involvement throughout the state," the request reads.
The appropriations project would build off $5 million in recurring funds that was put forward in the 2019-20 fiscal year budget, which was signed after last Session. Rodriguez is asking for an additional $2.5 million in nonrecurring funds to be added to that recurring total.
The measure was one of several recently filed by Rodriguez ahead of the upcoming 2020 Session.
Rodriguez is also pushing for $5 million in funds for a "custom-built facility for the Mosquito Control Division with modern laboratory capabilities."
Rodriguez says the facility would help reduce the risk of mosquito-borne illness in the county by enabling additional testing.
According to the bill (HB 3707), the money "would enable in-house testing for mosquito-borne diseases, allowing identification of particular viruses in specific mosquito populations, as well as elucidating the spatial distribution of disease threats throughout the County."
An additional measure (HB 3709) provides $1 million for 20 units of affordable housing in the upper Keys. Those buildings would help replace units that were destroyed during the impact of Hurricane Irma.
Another $900,000 (HB 3699) would go toward a Women's Health Initiative at Keiser University. The money would go toward teaching students participating in nursing, women's health and other programs about various topics such as obstetrics and gynecology, mental health and infant mortality.
Among the other notable appropriations projects filed by Rodriguez is a $537,600 ask for the elderly meals program run by the Little Havana Activities & Nutrition Centers of Dade County (HB 3703).
That program received more than $383,000 in recurring funds last Session. Rodriguez would keep that number steady while adding nearly $155,000 in nonrecurring dollars.
The funding inquiries will be debated during the upcoming 2020 Legislative Session, as lawmakers wrangle over the final budget. That document will then be submitted to the Governor, who has the power to veto individual projects at his discretion.