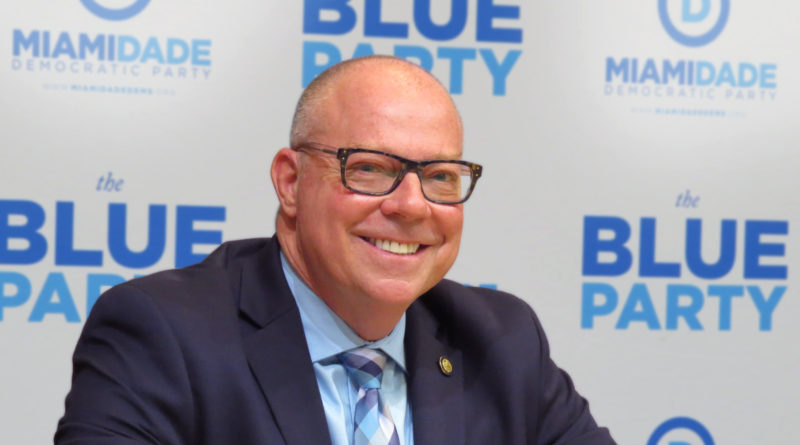 Tuesday night's runoffs were held to decide three seats on the Commission.
David Richardson and Ricky Arriola have won their respective races for the Miami Beach City Commission Tuesday night.
But former Commissioner Kristen Rosen Gonzalez was defeated despite outspending her opponent — who secured a spot in the runoff by just two votes — by more than $150,000.
The trio of Commission seats was sent to a runoff Tuesday night. All three were on the ballot Nov. 5, but no candidate in any contest secured a majority of the vote.
In Group IV, Rosen Gonzalez was attempting to reclaim her seat. She vacated her spot on the Commission when she ran for the 2018 Democratic nomination in Florida's 27th Congressional District.
Rosen Gonzalez easily secured her spot in the runoff, earning more than 38 percent. Her opponent, Steven Meiner, won his spot by just two votes after a mandatory recount.
Preliminary results two weeks back showed Meiner, a U.S. Securities and Exchange Commission attorney, up by three votes in the race for second place over real estate broker Mike Barrineau. After more votes came in, Barrineau appeared to be up by one vote.
But the final tally after the recount gave Meiner the lead, and a shot to win the seat in the runoff.
Meiner did just that Tuesday night. He leads Rosen Gonzalez 54 percent to 46 percent.
The feat is even more impressive considering the spending gap. Rosen Gonzalez collected more than $200,000 in the contest, compared to Meiner's $64,000.
Meiner was also outspent $188,000 to $37,000.
In Group V, incumbent Commissioner Arriola held off first-time candidate Raquel Pacheco. Pacheco owns and manages the RDP Agency LLC, which helps with language translation.
Arriola earned 58 percent of the vote to Pacheco's 42 percent.
Arriola nearly won the race outright earlier this month, earning 45 percent of the vote.
But in Group VI, former state Rep. Richardson was even closer to nabbing a victory on Nov. 5. He earned 49 percent of the vote, just short of a majority.
He built on that support Tuesday night, earning 58 percent of the vote. Restaurant owner Adrian Gonzalez came in second, collecting 42 percent of the vote.
Richardson was endorsed by Group VI Commissioner John Alemán to be her successor. The Miami-Dade Democratic Party praised Richardson's win in a statement.
"We are elated at the result in Commissioner-Elect Richardson's race last night," said Steve Simeonidis, who chairs the Miami-Dade Dems.
"It was a huge victory for the people of Miami Beach, and the Miami-Dade Democratic Party is proud to have been able to contribute to this win. We look forward to his continued leadership."