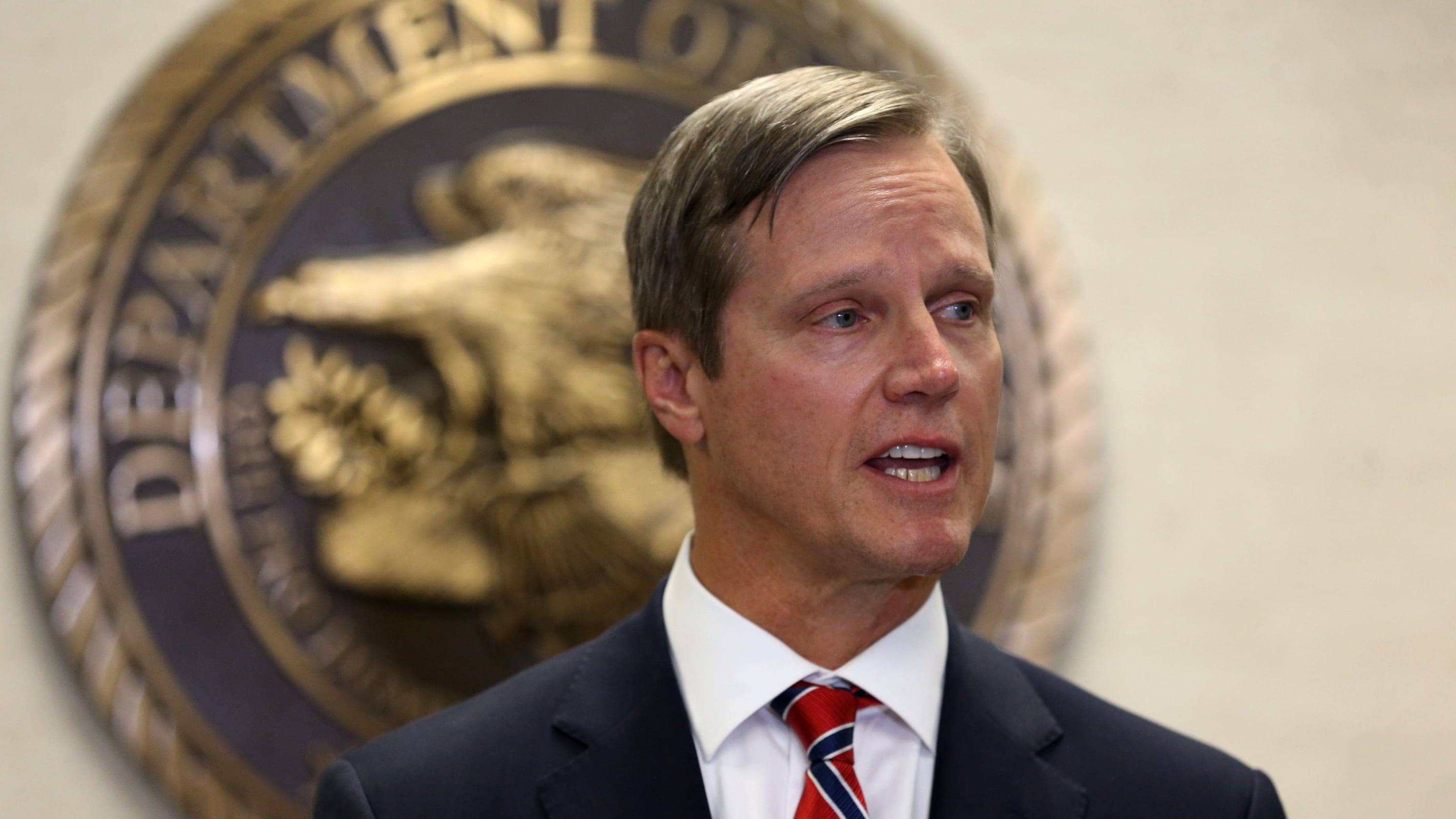 The spurious bills to the city allegedly include repairs to their own properties.
Two former city officials charged Lynn Haven for $5 million in fraudulent invoices in the aftermath of Hurricane Michael, federal officials said Tuesday.
The spurious bills to the city allegedly include repairs to their own properties, Halloween party planning, and Christmas gift wrapping done by workers contracted to clean debris after the hurricane.
Five people were arrested Tuesday by officers from the Bay County Sheriff's Office, according to the U.S. Attorney for the Northern District of Florida, Larry Keefe. The former city officials are Michael Edward White, then-city manager, and David Wayne Horton, then-community services director.
"The greatest cost of public corruption is the potential widespread loss of public trust in our government," Keefe said. "It is a dangerous virus that threatens to infect public service and public trust in it, and we are committed to stop the spread of that virus of corruption."
Following the hurricane, Lynn Haven adopted a state of emergency that allowed city officials to immediately enter contracts for the safety, welfare and health of residents. Such contracts, ultimately paid for by FEMA, usually include debris-clearing services.
White allegedly approved fraudulent invoices by two businesses, Erosion Control Specialists (ECS) and Greenleaf Lawn Care. Horton then allegedly approved the businesses' timesheets and payments.
Shannon Delores Rodriguez, the fifth person charged, prepared the timesheets.
Both allegedly received repairs to and debris removal from their properties as a reward for participating in the scheme and charged Lynn Haven for the work. White also received $300,000 for his farm and an automobile while the ECS operator paid for Horton's travel, lodging, meals and entertainment.
Both officials allegedly had ECS employees prepare a Halloween party site and wrap Christmas gifts on the city's dollar.
White allegedly issued more than $66,000 to Greenleaf, owned by Joshua Daniel Anderson, for debris clearing and lawn care services following the hurricane. More than $332,000 went to ECS and David Mitchelle White, who bears no relation to Michael White.
David White allegedly charged Lynn Haven more than $479,000 for trash services in the first two weeks of January.
The charges were filed on Nov. 6 in the Panama City division of the Northern District of Florida federal court. The Federal Bureau of Investigation and Bay County Sheriff's Office investigated the case.
"Abusing one's position for personal gain — especially in a time of crisis — is a blatant disregard to the oath that every government official takes," said Rachel Rojas, special agent in charge of the FBI Jacksonville Division.
White was arrested in Albertville, Alabama, while the other four defendants were arrested in Bay County.
"The Bay County Sheriff's Office will stand firm against corruption, and will continue to work with our partners in the FBI and the U.S. Attorney's Office to hold those who would tarnish the reputation of Bay County accountable for their actions," said Bay County Sheriff Tommy Ford.
Keefe's office Friday announced charges is an unrelated Panhandle case, which saw 19 people charged with stealing $373,000 from the U.S. Department of Agriculture.
"The common thread in today's case and in last week's case is simply this: an egregious abuse of power and position by people in public service who betrayed their sacred duties — and those who sought to illegally scheme and conspire with them — to breach the public's trust," Keefe said.
The five defendants each face up to 20 years in prison for wire fraud and up to 10 years for stealing federal funds. Michael White and David White also face up to 5 years in prison for filing false claims to FEMA.
Keefe hoped the indictments send a message to the public:
"That the institution of our government are worth protecting, that federal law enforcement agencies are out there serving you bringing those who corrupt the system to justice and that fraud and corruption will not be tolerated by our office."