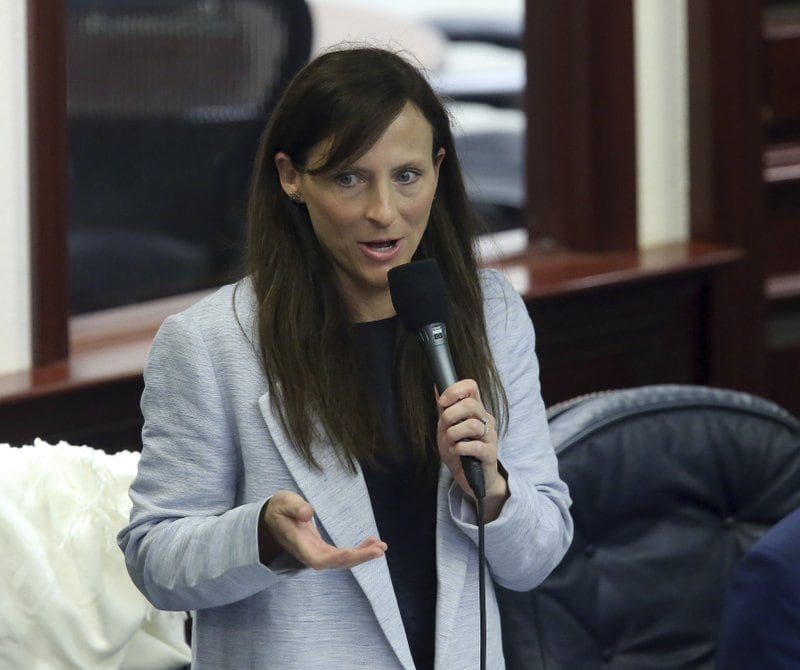 She was nominated earlier this year for a Rising Star award.
Emily's List is endorsing Margaret Good bid to win Florida's 16th Congressional District.
"As deputy minority leader in the state House, Margaret has fought for commonsense reforms to prevent gun violence, increased public school funding, and access to affordable health care," said Stephanie Schriock, president of EMILY's List. "In Congress, Margaret will stand up for Florida working families and work to expand economic opportunities to everyone she represents."
The support for Good comes after the national organization listed the Sarasota democrat as one of four nominees for its Rising Star honor earlier this year.
"EMILY's List selected Margaret Good as a Gabrielle Giffords Rising Star Award nominee because of her effective leadership in the Florida state legislature, and now, we are proud to support her campaign to represent Florida families as a new voice in Congress," Schriock said.
Good expressed excitement at the recognition. She's only the eighth first-time Congressional candidate to land the endorsement.
"EMILY's List is a strong partner in getting pro-choice Democratic women elected. I was proud to be named as a Rising Star earlier this year and, as an endorsed candidate, I am excited to work with them to win this election," Good said.
Good announced in July she would challenge U.S. Rep. Vern Buchanan. She's quickly drawn national attention from such groups as the NewDems PAC and League of Conservation Voters.
Emily's List also took a shot at the Republican incumbent as it announced support for Good.
"Margaret is running against Congressman Vern Buchanan, a Republican who has toed his party line and prioritized special interests over the Floridians he represents," Schriock said.
"Margaret will bring a much-needed, fresh perspective to Congress on behalf of this district. EMILY's List looks forward to standing with this champion for Florida families in her fight to flip this seat."
The organization boasts being the largest resource in the nation for women pursuing political office. The group has raised over $600 million to elect pro-choice Democratic women.
Good in 2018 emerged as one of the Florida Democratic Party's rising stars after winning a nationally watched special election—defeating Buchanan's son James.
Emily's List made note of Good's record on gun control. She has supported universal background checks and other common sense reforms.