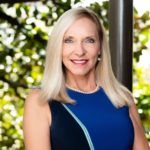 On Nov. 15, the Miami Herald published an article titled "You shouldn't travel to the Florida Keys, says this tourism website. Here's why," recapping a Fodor's article that suggested visitors consider avoiding the Florida Keys and parts of Mexico with coral reefs that are being threatened by a disease with an unknown cause.
While I appreciate both the Herald's and Fodor's attention to an environmental issue that is of significant concern, I wholeheartedly disagree with their evaluation that the Keys should be on your "no-go" list.
While the water and coral in the Keys are beautiful, there is so much more to the Keys than coral.
Visitors can enjoy fishing, sailing, diving, paddle boarding and kayaking, arts and culture, incredible dining that includes Fresh From Florida seafood, rich historical sites and beautiful accommodations.
By putting the Florida Keys on the no-go list, Fodor's ultimately reduced a destination with a wealth of attractions to one single activity. I welcome the opportunity to host Fodor's in the Keys so that we can show them the beautiful parks, relaxing spas, unparalleled museums and educational eco-tours.
Furthermore, this decision by Fodor's (and by the Herald to amplify Fodor's message) could ultimately hurt the Keys as they continue to move towards a full recovery two years after Hurricane Irma devastated the islands.
According to Monroe County's State of the County Report for 2019, 54% of Keys residents work in tourism. These men and women rely on visitors choosing the Keys to provide for their families, but tourism workers are also some of the most passionate people you'll ever meet about their environment because they understand the true value it provides.
I am proud of FRLA members who have joined with other groups to make decisions that promote and enhance the health of the coral reefs and other aquatic habitats.
Next month, the 11th Annual Southeast Florida Regional Climate Leadership Summit will be held in Key West at the Casa Marina. This three-day event will focus on how to ensure the region can survive and thrive, and I feel certain none of the experts there will suggest that the Keys should welcome fewer visitors.
The Florida Keys are open for business, and I hope to see you there!
___
Carol Dover is the president/CEO of the Florida Restaurant and Lodging Association.