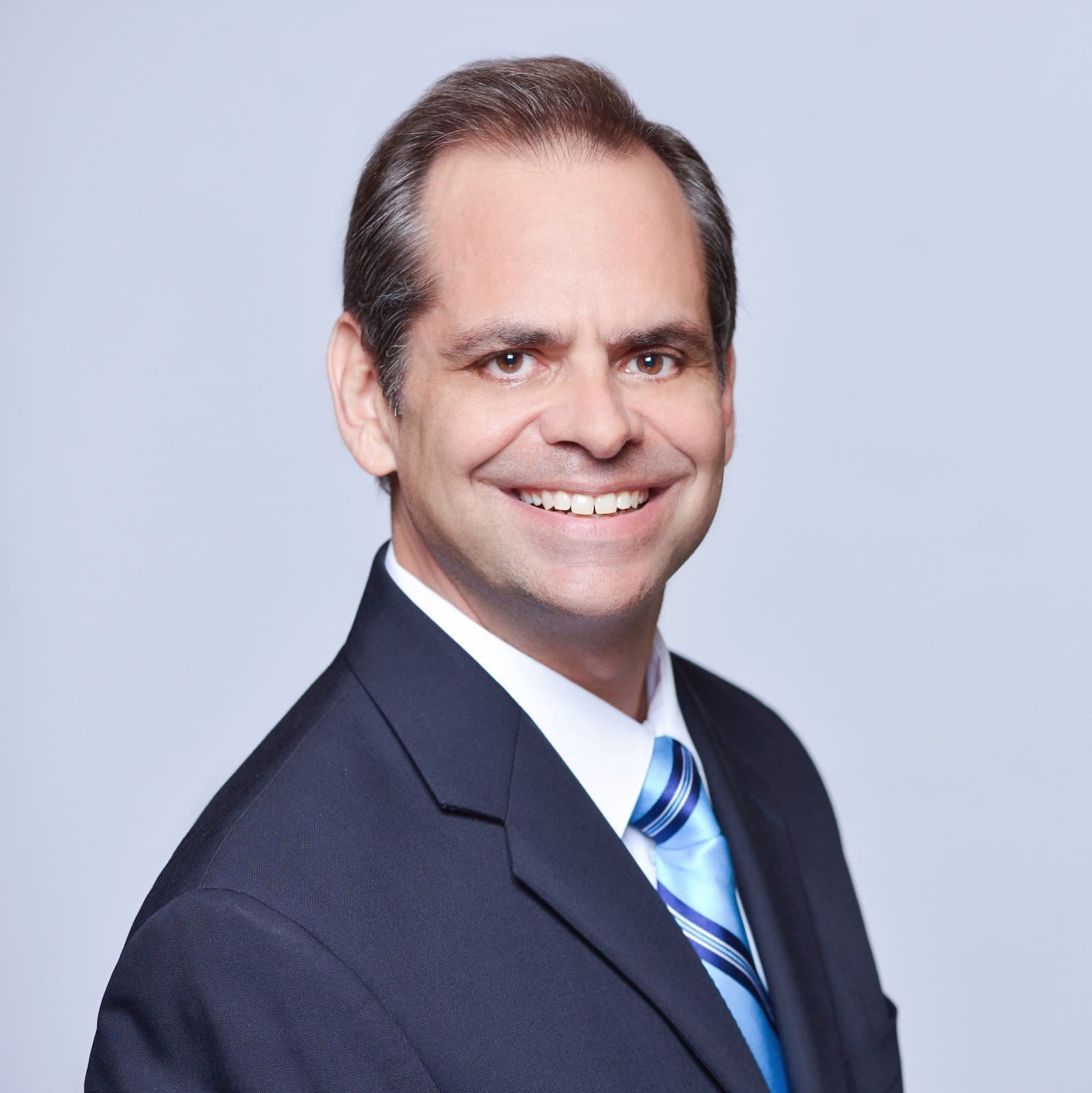 Steinocher describes himself as a new man.
St. Petersburg Chamber of Commerce CEO Chris Steinocher is back to work after medical leave to treat a recent cancer diagnosis.
Steinocher actually returned to work about a month ago after announcing his leave just before Labor Day, but in a heartfelt letter to Chamber members Tuesday, Steinocher introduced himself as a new man to his members.
"Recovering from this disease has been … wait for it … and as corny as it may sound — one of the best things that's ever happened to me," Steinocher wrote. "The overwhelming love and care I received from my family and this community — your prayers, your positive thoughts and yes, your sunshine — made me want this recovery."
Steinocher went on to say that it won't be business as usual at the chamber now that he's back.
"But that's the exciting part — isn't it?!"
Steinocher took time off in late August after receiving an early stage diagnosis of prostate cancer. His letter reassures members that he "was told [doctors] felt the procedure was successful."
"I'm still a bit sore and might have lost a step or two emotionally and physically — but I'm excited with the days ahead," Steinocher said.
Steinocher will undergo more tests next month to confirm the procedure's success and then be regularly tested moving forward.
But there's work to be done now that he's back, Steinocher explained.
The letter, of which Steinocher apologized for the length, went on to offer some updates.
The Chamber is losing its Vice President of membership, Brittany Walsh. Walsh resigned to accept a position as the operations manager for the Red Mesa Group. Walsh worked for the Chamber for six years. Walsh will remain with the Chamber through Thanksgiving.
While the Chamber is losing a key staff member, they also gained some new employees.
Jocelyn Howard signed on as the Chamber's new Grow Smarter Manager and will oversee the initiative that brings together more than 90 organizations working in sever industries for cross-sector collaboration with key stakeholders and members of the business community in order to promote equitable economic growth.
They also named Elizabeth McMurray Chief Operating Officer and Chief of Staff. McMurray previously served as the Vice President of Finance and Administration.
The Chamber has a busy several weeks ahead as it wraps up 2019 including the Chamber Shuffle Thursday night, which brings together 100 companies.
On Dec 5, the Chamber will host the HSN Shop and Sip followed the next day by the Chamber's Grow Smarter Summit. It's the Chamber's 3rd Annual community gathering to discuss economic development, and it will be held at the new Center For Health Equity.
"I hope I'll see you around our city before the holidays — but in the slim chance I don't — please know I'm thankful for this renewed opportunity to contribute to my community but mostly, I'm thankful I have this community," Steinocher ended his letter.