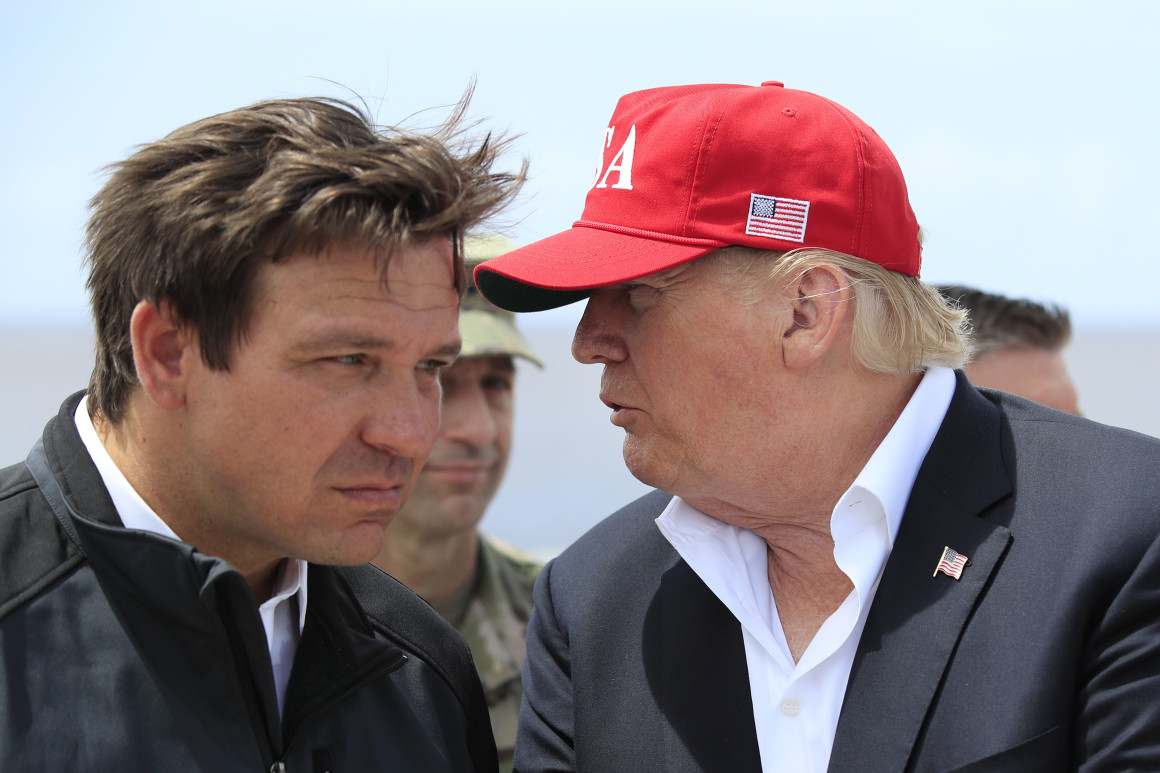 Miami bound and no press allowed.
After weeks of speculation about this year's Republican Party of Florida's Statesman's Dinner, details have been all but finalized.
The event will, as previously reported, be on Dec. 7. President Donald Trump is the special guest.
It will also be in Miami, the RPOF confirmed.
And, in case there was any doubt, no media will be allowed in the event.
The setup for the Statesman's Dinner was shambolic at times this fall, the seeming result of infighting between Gov. Ron DeSantis and RPOF Chairman Joe Gruters.
The media release Tuesday evening was terse, leading with a DeSantis quote and a Gruters amen.
DeSantis is "looking forward to President Donald J. Trump joining Florida Republicans as we close out a great year of building a unified front in a critical upcoming election year."
Gruters, per the release, "echoed these sentiments."
And the Chairman was sure to praise the Governor.
"Governor DeSantis is leading the charge for Florida Republicans to deliver historic wins in 2020. This year's Statesman's Dinner will lay the foundation of overwhelming support across Florida for all our great Republican candidates," Gruters asserted.
Earlier this month while address reporters in the Capitol, DeSantis confirmed that Trump would be appearing at the Statesman's Dinner on Dec. 7.
"I think that it will be one of the most successful Statesman's Dinners we've ever had," said DeSantis.
The state GOP had postponed the event, originally set for Nov. 9 in Orlando, after reports that "planners were having difficulty selling table sponsorships" and "couldn't land a keynote speaker," according to reports.
Amid scheduling concerns, drama between DeSantis and Gruters surfaced.
Florida Politics reported that GOP leaders were calling for the ouster of the Governor's hand-picked Executive Director, Peter O'Rourke.
O'Rourke, a Trump administration alumnus, has been a controversial installation, one made at Gruters' expense.
DeSantis excoriated the criticisms of O'Rourke as "hooey" and "scuttlebutt," and said the President had confirmed that he would speak at the event.
When asked about the scheduling of Trump earlier this month, Gruters was more terse than the effusion from Tuesday's news release.
"The Governor gets credit for locking down the date," Gruters said.