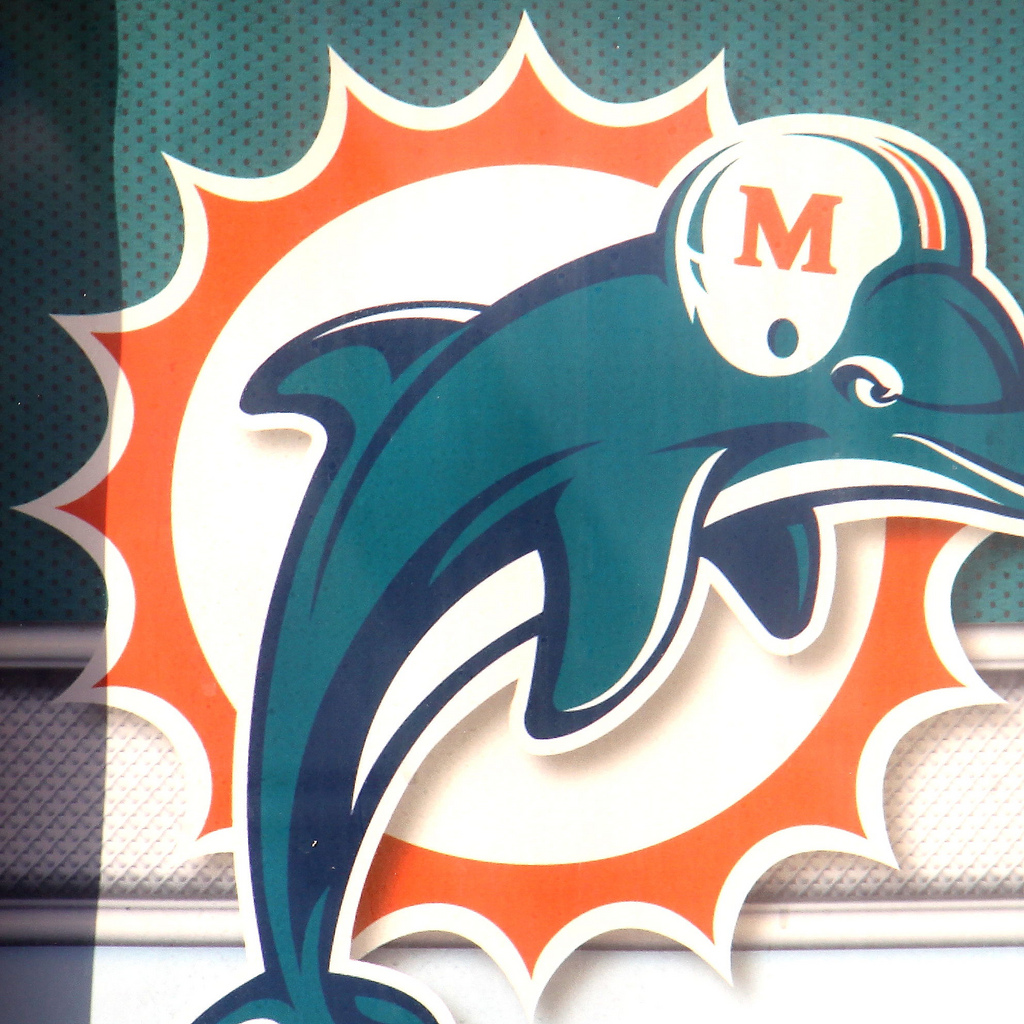 The team's license plate design was last reworked in 2015.
Fans of the Miami Dolphins may not have a ton to cheer for on the field this season. But for those looking to support the team, the Florida Department of Highway Safety and Motor Vehicles (FLHSMV) announced Friday a redesigned Dolphins license plate is now available for purchase.
Among non-college sports-themed license plates offered by the FLHSMV, the Dolphins specialty plate ranks fourth in popularity. They sit behind the Miami Heat in first and the Tampa Bay Bucs in second. Third place belongs to a novelty plate declaring Florida the "Golf Capital of the World."
According to the FLHSMV, there were just over 16,000 registrations of the Dolphins specialty plate as of October.
The team's license plate design was last reworked in 2015 when the team changed its logo. That version featured the new logo over a teal background that transitioned into a white background from left-to-right.
The new version of the license plate now features an all-teal background.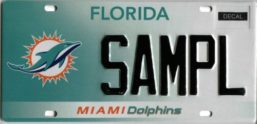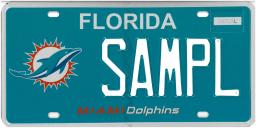 The redesign comes as the Dolphins are having a rough year, to say the least. The team is undergoing a rebuild after ridding itself of several of its top players this past offseason. They were the second-to-last team to win a game this season, starting the year 0-7. After a loss last week, the Dolphins are now 2-8.
Fans' support may be waning at the moment, as the Dolphins focus on building for the future. It's unclear how many will rush to pay extra to flaunt their loyalty to the Fins. Those looking to purchase a specialty license plate are charged a $25 fee in addition to normal registration fees.
Money generated from the plates goes both to the state as well as to the Florida Professional Sports Development Trust Fund. That fund helps support the athletics industry and attract major sporting events to the state.
The Miami Dolphins-themed license plate was first approved by the Florida Legislature in 1995.