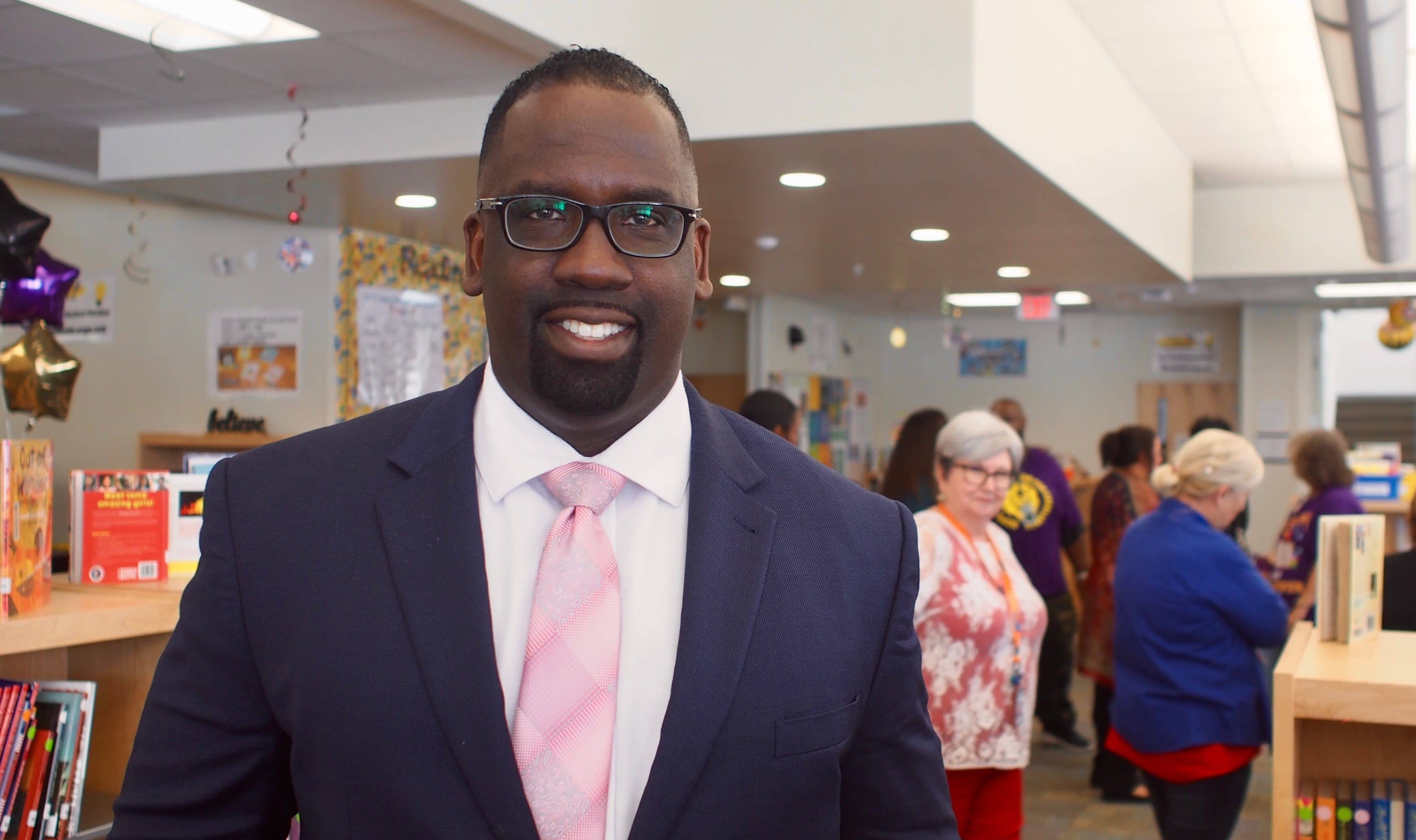 Teachers seeking pay increases, policy changes that are more equitable
Florida's teachers are tired of being underpaid, under appreciated, and overburdened with assessment schemes that don't fairly judge how teachers are doing or better support the teaching of students, Florida Education Association President Federick Ingram said as the teachers union wraps up a statewide bus tour in Orland Friday.
"Teachers have had it," Ingram said at an FEA bus tour stop Friday at Orange County's Academic Center for Excellence, a community partnership school serving Orlando's Parramore neighborhood. "Teachers have had it in a way that we have not seen in a long time. They haven't had it with kids or schools. They've had it with policies and laws that are just not supportive of the efforts that they do."
They're also watching fellow teachers in other states pursue rallies, protests, and even strikes in places like Arizona, Colorado, and Chicago, expressing similar frustrations and making demands for change.
"And so you see a different kind of attitude from teachers. Teachers have been taking a negative experience for a really long time in the state of Florida. And I think this is a year that we can make change," Ingram said. "And there is a high expectations for some demands that our teachers and our educational support professionals are putting first."
That starts with pay, with the Sunshine State ranked 47th nationally, which Ingram said was embarrassing and shameful.
That change could start with Gov. Ron DeSantis's proposal to put in an additional $900 million and increase the minimum salaries for teachers statewide to $47,500. Ingram said that proposal, like many others from Tallahassee, is encouraging but inadequate because it is unfair to the majority of teachers, who would not benefit if their experience and performance levels already has them above $47,500.
"His plan would only affect about 75,000 teachers. There are over 200,000 teachers in the state of Florida," Ingram said.
The inequity of proposals is a common theme in the FEA's legislative agenda. Student, teacher, and school assessment programs
Ingram's comments made near the end of a 3,500 mile "Fund Our Future" bus tour that has ranged from Escambia County to the Florida Keys, with 60 stops in 30 counties.
"What we're trying to do is let community folks know, let our members know, that people care about our kids and students. But we need some help. We need some help from lawmakers, we need better educational policy. We need more funding for our schools, and we have to lead for everything with the sense of student success," he said. "We need to be able to say when we get back to Tallahassee, here is what we are doing, and here is what we need to do."