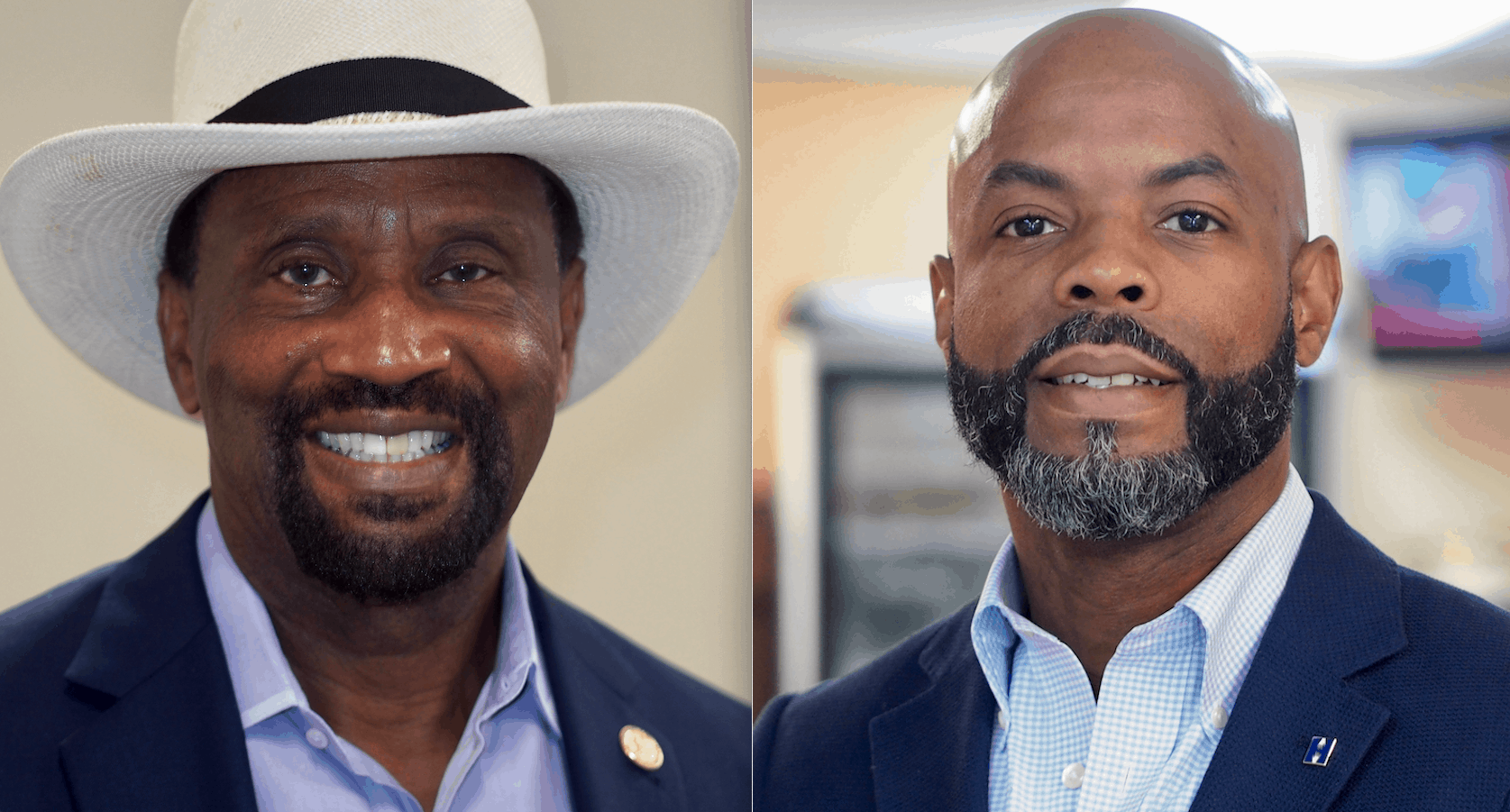 More than a few voters think the contest was decided weeks ago.
After a low-turnout general election that eliminated one of three candidates, Orlando City Council candidates Bakari Burns and Gary Siplin may be running into a problem with ill-informed voters who think the District 6 contest was decided and Burns won.
The Nov 5 election left Burns with 46 percent of the vote and Siplin with 39 percent, so they moved on to a Dec. 3 runoff election. Lawanna Gelzer was eliminated. Mail-in voting has been going on for a while, and early voting began last Thursday. Through late Friday, 1,171 votes had been cast, about 4.6 percent of the Orlando District 6 electorate.
Both Burns, a health care executive, and Siplin, a former state Senator, and their campaigns are aggressively working the streets, knocking on doors, attending church services, and trying to reach people in restaurants, stores, or whenever they can.
Burns said his campaign has knocked on more than 3,000 doors since the Nov. 5 election.
But he's hearing a common refrain from voters who had no intention of voting again Dec. 3: I thought you already won. He said people are coming up to him in stores and gas stations congratulating him. He doesn't want that. Not yet.
"We're trying to educate that there is a runoff, they need to come out again. What we're finding is some people think I actually won and they don't have to vote again," Burns said. "I was surprised that so many people didn't understand that they have to come and vote again."
They're hoping to succeed Orlando Commissioner Sam Ings, who is leaving office at the end of this term.
Based on higher vote-by-mail returns through the weekend, Orange County Supervisor of Elections Bill Cowles said he is expecting a in the range of "at least 15 percent." The Nov. 5 election, which also featured a Orlando Mayor's race won by Buddy Dyer, had a turnout of 13.2 percent in District 6.