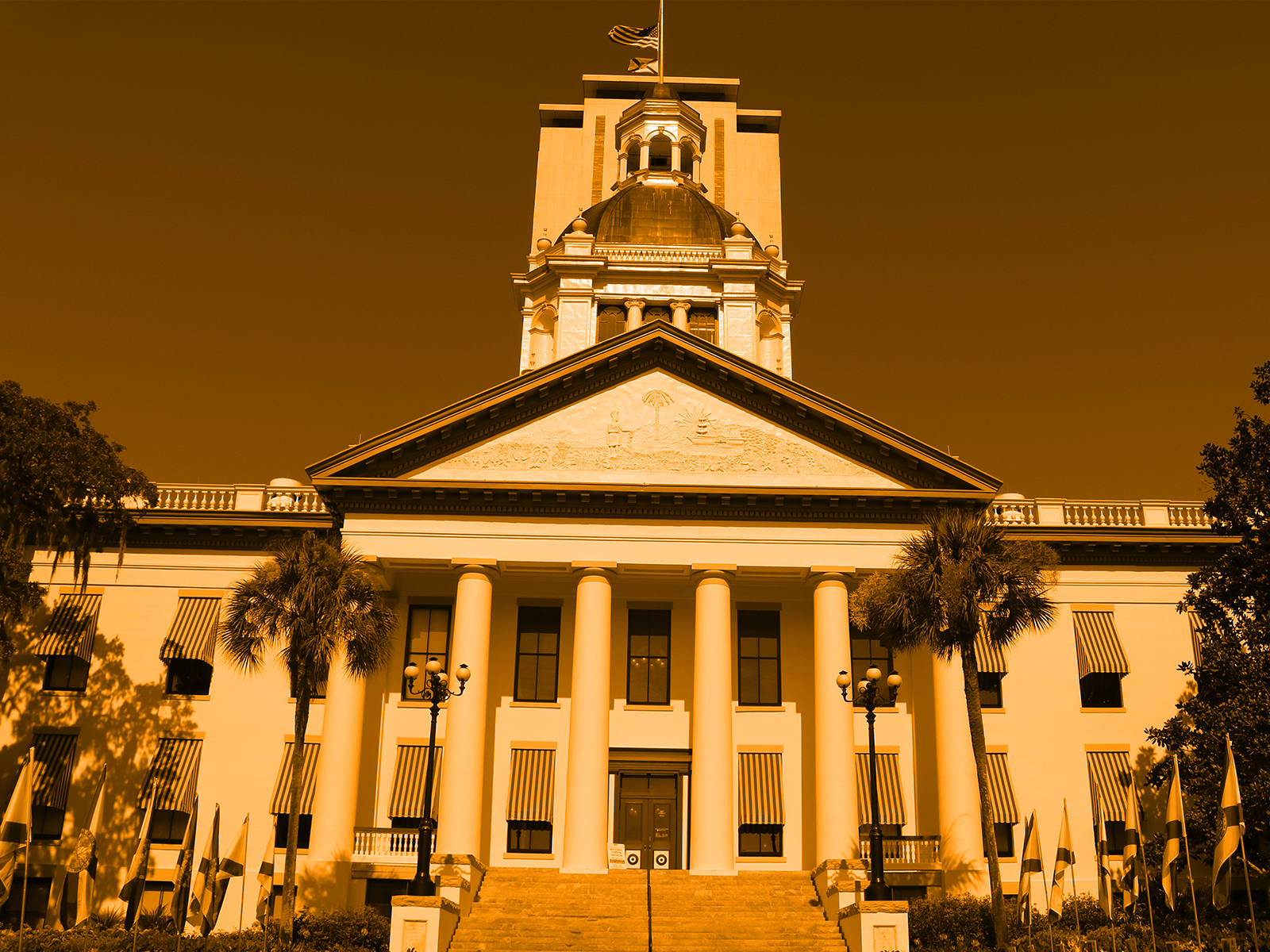 Florida politics and Sunburn — perfect together.
As Thanksgiving approaches, we are asking our loyal Sunburn fans — particularly those in The Process — to let us know what you're grateful for this year. We will publish the comments in our Wednesday edition — the last one for the holiday week. Please send your emails to [email protected].
— TODAY'S SUNRISE —
Florida Politics correspondent Noah Pransky gives an exclusive report that should cause some soul searching at the Florida Department of Transportation and the Governor's office over the SunPass snafu.
Also, on today's Sunrise:
— The 2020 census is coming, and Florida is one of only five states that has failed to set up a statewide committee to help ensure everyone is counted. Billions of dollars are at stake.
— A new group backed by the national medical marijuana industry was created in Florida to fight proposed constitutional amendments to allow adults to use pot without getting a medical marijuana card.
 — Now that two Florida Supreme Court justices have been promoted to the federal courts, Gov. Ron DeSantis must replace them; a nominating commission is meeting today for the first time to start the process.
— Dominic Calabro of Florida TaxWatch, which is celebrating 40 years in business, stops by with a lot to say.
— A Gainesville man was arrested for masturbating — or, as he called it, "praying to his penis" — in front of police officers.
To listen, click on the image below:
— SITUATIONAL AWARENESS —
—@RealDonaldTrump: The Impeachment Scam is driving Republican Poll Numbers UP, UP, UP! Thank you Shifty.
—@RealDonaldTrump: I was not pleased with the way that Navy SEAL Eddie Gallagher's trial was handled by the Navy. He was treated very badly but, despite this, was completely exonerated on all major charges. I then restored Eddie's rank. Likewise, large cost overruns from past administration's contracting procedures were not addressed to my satisfaction. Therefore, Secretary of the Navy Richard Spencer's services have been terminated by Secretary of Defense Mark Esper. I thank Richard for his service & commitment. Eddie will retire peacefully with all of the honors that he has earned, including his Trident Pin. Admiral and now Ambassador to Norway Ken Braithwaite will be nominated by me to be the new Secretary of the Navy. A man of great achievement and success, I know Ken will do an outstanding job!
—@Evanasmith: If he doesn't take contributions and there's a contribution threshold for debates per the @DNC, how does @MikeBloomberg make the debates?
—@IsaacDevore: If nothing else, one clear result of the [Mike] Bloomberg 2020 moves is that a lot of local TV stations are going to be able to afford an open bar at their holiday parties
—@BrowardPolitics: @MarioDB says he hopes Republicans re-take the House and chair committees. If that doesn't happen, he says @DWStweets heading appropriations would be good for state. "I have no doubt that Debbie would be a formidable chairwoman and a big win for Florida."
—@JoseJavierJJR: Families need the Cuban Family Reunification Program restored, reuniting families and protecting kids turning military age. Republicans do not confront Trump's use of cruelty as immigration policy … even when it hits home. Why am I surprised anymore?
—@GNewburn: If we spent tens of millions on promoting tourism, and tourism numbers dropped, would that #data be more consistent with the theory that spending tax dollars on promoting tourism is a good investment, or would it be more consistent with the theory that it's a bad investment?
—@ShevrinJones: Let the record show that @GovRonDeSantis is at the Florida Classic. That's all!! Thank you Gov for supporting HBCU's!
—@Fineout: UM radio announcers call it the "biggest win" in the history of FIU as Canes are defeated by Panthers at Marlins Park — the site of the former Orange Bowl. "Instead of hallowed ground, it's haunted ground," announcer says
Tweet, tweet:
If anyone brings this to thanksgiving, they're canceled pic.twitter.com/C8JXo3GcS3

— David Cawton (@Davidcawton) November 23, 2019

— DAYS UNTIL —
TaxWatch 40th Annual Meeting — 7; Florida Chamber's Transportation, Growth and Infrastructure Summit — 10; UK votes on Brexit — 17; Sixth Democratic debate — 24; "The Rise of Skywalker" premiers — 25; College Football National Championship — 49; 2020 Session begins — 50; Florida TaxWatch State of the TaxPayer Dinner in Tallahassee — 51; New Brexit deadline — 67; Super Bowl LIV in Miami — 69; Great American Realtors Day — 70; Iowa Caucuses — 70; New Hampshire Primaries — 78; Nevada caucuses — 89; Last day of 2020 Session (maybe) — 109; Florida's presidential primary — 113; "Black Panther 2" debuts — 163; 2020 Summer Olympics in Tokyo begin — 240; Florida primaries for 2020 state legislative/congressional races — 274; First Vice Presidential debate at the University of Utah — 317; First Presidential Debate scheduled at the University of Michigan — 325; Second presidential debate at Belmont — 332; 2020 General Election — 344.
"SunPass investigation faults FDOT, contractors" via Noah Pransky of Florida Politics — An extensive investigation into the state's massive SunPass debacle found much of Florida's technological and customer service nightmare was the result of corner-cutting by contractor Conduent and loose oversight by the Florida Department of Transportation and its engineering contractors. The 61-page public document ahead of the report's official release, and 543 days after FDOT began what was supposed to be a six-day disruption in June 2018 to upgrade its SunPass electronic tolling system. The new SunPass system wasn't designed or tested properly, prompting it to collapse under the weight of more than 4 million transactions a day. That created costly problems for both FDOT and SunPass customers, many of whom are still experiencing account headaches at the end of 2019.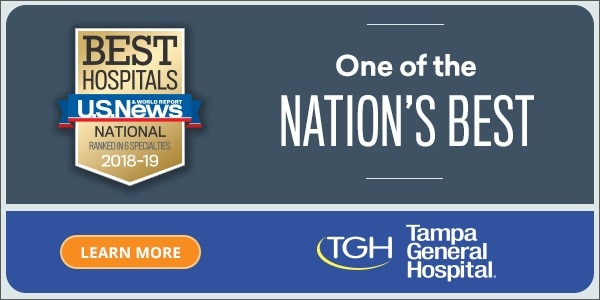 — DATELINE: TALLY —
"Ron DeSantis's teacher pay plan drawing little support from those it's supposed to help" via John Kennedy of the GateHouse Capital Bureau — The Florida Education Association, the state's largest teachers union, has been quick to poke big holes in the offer, with similar criticism echoing from the union's Democratic allies in the Legislature. Many of DeSantis' fellow Republicans also seemed to choke on the price-tag of the election-year teacher spending plan. Meanwhile, across the state, the idea is drawing shrugs. Or worse. "This is a cockamamie plan," said Pat Gardner, president of the Sarasota Classified Teachers Association, which is not affiliated with the FEA. "The minimum salary won't do anything for a lot of veteran teachers and forget about the bonus plan — hey, you can't put what you earn in a bonus on a mortgage application."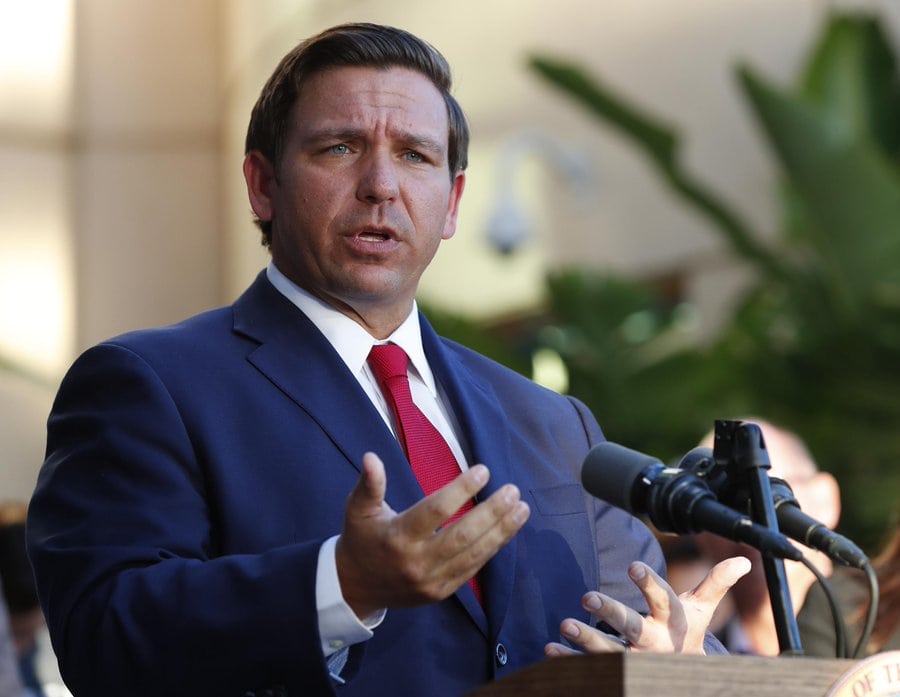 Assignment editors — DeSantis will make a major announcement joined by state Sen. Joe Gruters and Rep. Cord Byrd, 10 a.m., Fenney Recreation Center, The Butterfly Room, 3200 Fenney Way, The Villages.
Happening today — Aides to DeSantis, Attorney General Ashley Moody, Agriculture Commissioner Nikki Fried and state Chief Financial Officer Jimmy Patronis will meet to discuss issues in advance of a Dec. 3 Cabinet meeting, 9 a.m., Cabinet Meeting Room.
Happening today — Attorney General Moody will discuss a holiday consumer protection guide, 9:30 a.m., Coral Gables City Hall, 405 Biltmore Way, Coral Gables.
Happening today — The Florida Supreme Court Judicial Nominating Commission will hold a conference call to begin the process of replacing former Supreme Court justices Robert Luck and Barbara Lagoa, 11:30 a.m. Call-in number: 1-877-380-5440. Code: 8502411725.
Delegation meets — The Duval County legislative delegation will meet as it prepares for the 2020 Legislative Session, 1:30 p.m., Jacksonville City Hall, Council Chamber, 117 West Duval St., Jacksonville.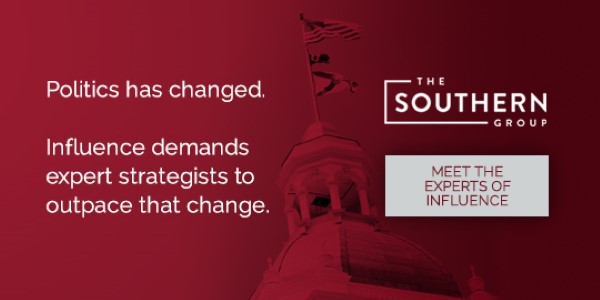 — STATEWIDE —
"Florida leads the nation again in Affordable Care Act sign-ups" via Justine Griffin of the Tampa Bay Times — Since Nov. 1, when the period began, 463,066 Floridians have signed up for health insurance next year under the act, commonly known as Obamacare, according to the Center for Medicare and Medicaid Services. The agency tracks enrollment in the 39 states that use the federal exchange. Nationally, nearly 1.7 million Americans have signed up for Obamacare health plans that will cover them in 2020. Advocates of the program say they are confident Florida will once again lead the nation in open enrollment signs ups. The period ends Dec. 15.
"If your 16-year-old is molested, no sex crime applies" via John Pacenti of the Palm Beach Post — Under state law, anyone over the age of 16 who is molested but not penetrated can at best hope their assailant spends a year behind bars — a first-degree misdemeanor. For victims, that means the potential punishment is far less than a sex crime and the statute of limitations is far shorter. Sexual battery, a felony charge, applies to instances of intercourse or digital penetration, not fondling. Lewd or lascivious offenses for fondling or indecent exposure also constitute a felony but only for victims under 16. While much attention has been paid to how Barry Krischer fumbled the case against multimillionaire Jeffrey Epstein, the renewed interest in everything he gives advocates a chance to urge legislators to close this loophole.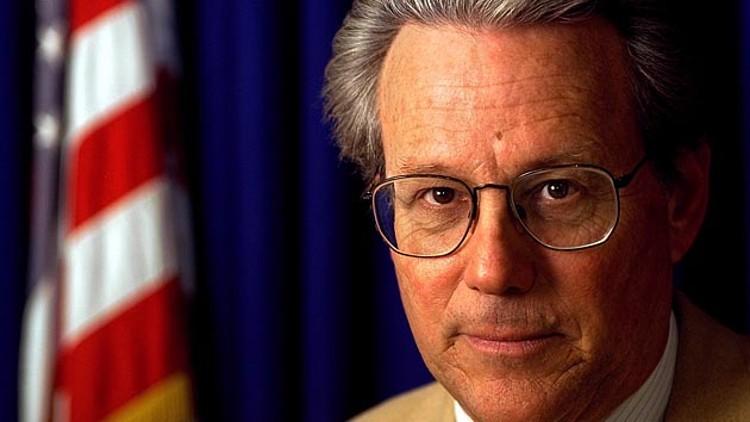 "Florida Supreme Court punts on Joe Redner's home-grow cannabis case, ending the strip club owner's fight" via Janelle Irwin Taylor of Florida Politics — The appeal was filed as a discretionary jurisdiction case, meaning the court was not obligated to take up Redner's case. The court ruled 4-1 not to take up the appeal. Justice Jorge Labarga was the only one to vote in favor of hearing Redner's case. Redner has been fighting to gain access to home-grow since after voters approved the medical cannabis amendment in 2016. In its implementing legislation, the Florida Legislature blocked patients from being able to grow their own products. Redner claims his doctor prescribed a juicing treatment using cannabis leaves to treat his Stage 4 lung cancer and prevent a possible relapse.
"'I refuse to stop talking': Annette Taddeo speaks to '60 Minutes' on being targeted by Russian hackers in 2016" via Ryan Nicol of Florida Politics — State Sen. Taddeo is speaking out, detailing Russian hackers' efforts to derail her 2016 congressional campaign on Sunday night's edition of 60 Minutes. Those hacks targeted the Democratic Congressional Campaign Committee (DCCC), leading to the leak of the organization's internal documents. Included in those documents was the campaign's strategy for Taddeo, who was challenging Joe Garcia in the Democratic primary for Florida's 26th Congressional District. During that primary, Russian hackers began releasing material from their hack of the DCCC. After those documents were made public, Taddeo went on to lose the Democratic primary election by just over 700 votes out of nearly 29,000 cast.
"Self-driving car capital? One Senator thinks it can be Florida" via Rob Wile of the Miami Herald — Jeff Brandes has drawn headlines in the tech community for filing legislation allowing virtually any automated vehicle on Florida's roads; this summer, he helped make Florida one of the first states to make AVs without a human backup safety driver street legal. Among the state's advantages Brandes points to that he believes is ideal for AV companies: no snow, which makes lane markings more visible. That also means less road construction in general. The state's size also provides a huge testing ground, Brandes said. "You can drive your automated truck 8 hours," he said. Among those who share Brandes' vision is Miami-Dade Mayor Carlos Gimenez.
"Senators find loophole to stop presidential impeachment. But not that president." via Devoun Cetoute and Christina Morales of the Miami Herald — The University of Florida's student government found itself in the national spotlight over the last few weeks as its members looked to impeach their president, Michael Murphy, due to his role in bringing Donald Trump Jr. to the campus to speak for $50,000. An impeachment resolution was filed. A UF student senator wrote an opinion piece in the New York Times against Murphy. Florida Sen. Rick Scott, Trump Jr. and the Florida GOP have all weighed in to defend him and condemn UF. But this show has already halted. The UF Student Senate Judiciary Committee decided that the impeachment resolution was illegitimate, effectively stopping the impeachment process before it could reach a hearing, reported The Independent Florida Alligator.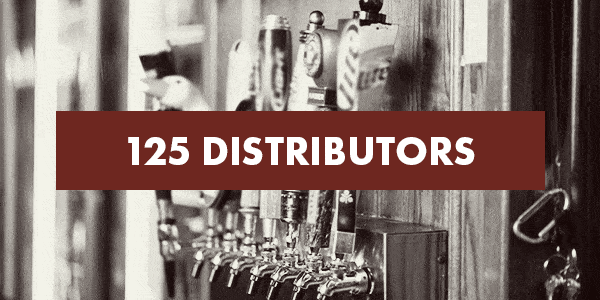 — PEACHY —
"White House review turns up emails showing extensive effort to justify Donald Trump's decision to block Ukraine military aid" via Josh Dawsey, Carol Leonnig and Tom Hamburger of The Washington Post — Early August email exchanges between acting chief of staff Mick Mulvaney and White House budget officials seeking to provide an explanation for withholding the funds after Trump had already ordered a hold in mid-July on the nearly $400 million in security assistance, according to the three people familiar with the matter. One person briefed on the records' examination said White House lawyers are expressing concern that the review has turned up some unflattering exchanges and facts that could, at a minimum, embarrass the President. It's unclear if the Mulvaney discussions or other records pose any legal problems for Trump in the impeachment inquiry, but some fear they could pose political problems if revealed publicly.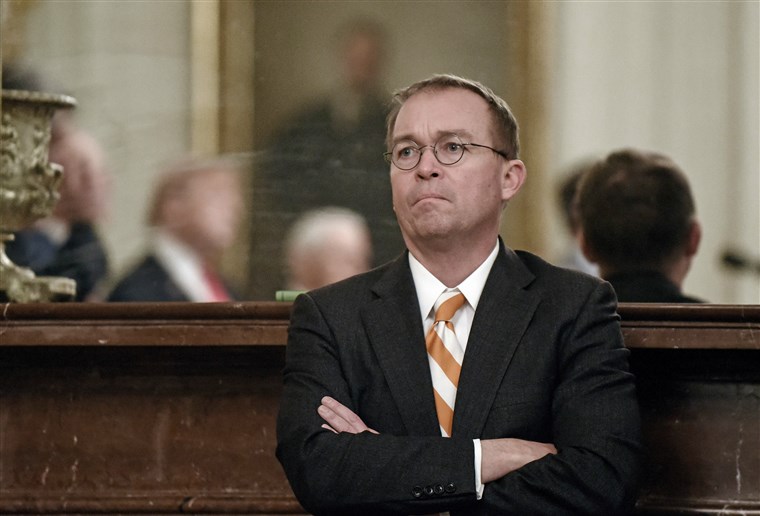 "A Senate trial could put Trump's use of aggressive defense tactics to their biggest test" via Maggie Haberman of The New York Times — As he likes to put it, his own actions are always, to one degree or another, "perfect." That approach — which proved effective when Trump faced off against the special counsel, Robert Mueller — is about to face a formidable test as the impeachment process moves forward. Using a blend of blunt force and flattery, along with a mix of false claims interwoven with proven facts to paint himself as a victim, Trump has worked up a defensive playbook that he honed during the Mueller investigation.
"How Trump keeps making it tougher for his GOP impeachment defenders" via Marc Fisher and Mike DeBonis of The Washington Post — The President's unsupported attacks on some of the key witnesses appearing over the past two weeks before the House Intelligence Committee not only surprised many of his Republican allies but also contradicted the narrative that they had settled on to describe why Trump's actions in Ukraine controversy do not justify his removal from office. Even as the ousted U.S. ambassador to Ukraine was testifying before the committee and a national TV audience, Trump tweeted that "Everywhere Marie Yovanovitch went turned bad," an assertion unmoored from her record as a diplomat serving in seven countries. "I think it's better not to attack our career Foreign Service officers," said Rep. Francis Rooney. "Those people are just trying to do their job."
"Pam Bondi on impeachment 'sham': 'We have the truth and our side'" via Matthew Boyle of Breitbart News — "The Democrats have failed to produce any evidence that the president did anything wrong," Bondi said in an interview. "They are wasting time, taking away, as I said, from the issues that Americans care deeply about like USMCA, securing our border, infrastructure, health care, tax cuts, things that affect every day working Americans in this country that are being ignored by Adam Schiff for his dog and pony show, this sham of a proceeding." Bondi said that despite the lack of evidence against Trump, the media and left are continuing to push for impeachment.
"Matt Gaetz, Andrew Gillum get ugly over Trump impeachment" via James Call of the Tallahassee Democrat — The two began insulting each other after Gillum tweeted at Texas Republican Congressman Will Hurd. Hurd criticized Trump and is seen as a potential vote for impeachment. Gillum lauded him and other "Republicans of goodwill," saying "history will record where you stood" regarding what Gillum called "a corrupt, self-serving President." Within an hour, Gaetz responded with his own tweet that brought up an ethics case that dogged Gillum during the gubernatorial campaign, one that was rooted in a corruption investigation of City Hall when Gillum was Mayor. That's when Gillum countered with a 2008 mug shot of Gaetz taken when an Okaloosa County sheriff's deputy suspected that Gaetz was driving under the influence.
— D.C. MATTERS —
"Trump's Mar-a-Lago oasis of support, fundraising as 2020 election, impeachment loom" via Christine Stapleton of the Palm Beach Post — On March 14, 2020, hundreds of well-coiffed women and homeless dogs will descend on Mar-a-Lago for a rescue-pup fundraiser. An unlikely pair of animal lovers will chair the charity event: Lara Trump and Georgina Bloomberg, daughter of Michael Bloomberg. The peculiar pairing is just one of the oddities that can be expected during what has come to be known in Palm Beach as "Trump Season." The 2019-2020 season begins when Trump is expected to arrive in Palm Beach for the family's annual Thanksgiving dinner at Mar-a-Lago. The roster of events punctuates a trend that began more than a year ago: Mar-a-Lago's transition from a mecca for philanthropic activities to a hub for political gatherings by groups that support the president.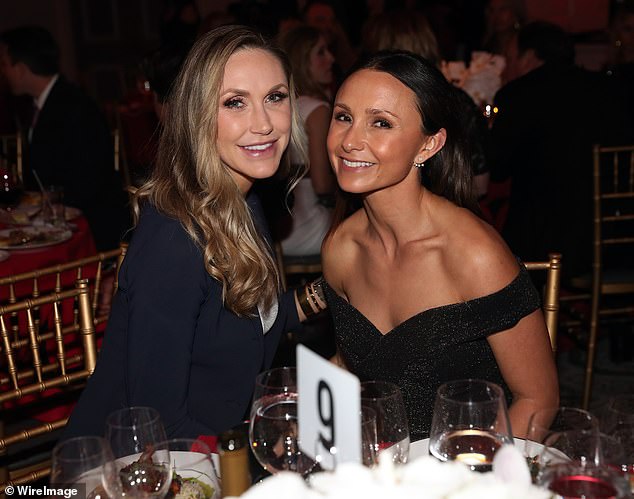 "Mike Pence works to reassure Kurdish allies in surprise Iraq trip" via Zeke Miller of The Associated Press — Flying in a C-17 military cargo aircraft, Pence landed in Irbil, capital of Iraq's semi-autonomous Kurdish region, to meet with Iraqi Kurdistan President Nechirvan Barzani. The visit was meant to hearten the United States' regional partners in the fight against the Islamic State group after the U.S. pulled troops from northern Syria, leaving America's Kurdish allies there to face a bloody cross-border Turkish assault last month. Asked by reporters if the United States was facing a sense of betrayal from Iraqi and Syrian Kurdish allies over Trump's actions in Syria, Pence said both groups, including Syrian Kurdish forces "who fought alongside us," had no doubts about the U.S. commitment to them. "It's unchanging," Pence said.
"Secretary Rubio, Senator Gaetz" via Curt Mills of The American Spectator — Matt Gaetz, if nothing else, is a man on the move. To some, the thirty-something Floridian is a sign of the times, the grim reaper of an institution, Congress, in terminal decline. 'Matt Gaetz is not a legislator. He's an entertainer,' former House Speaker Paul Ryan told Tim Alberta for his new book, American Carnage, on the modern American Right. But to others, Gaetz is the man for the moment, a hyperactive communicator as capable in a television arena geared toward Baby Boomers, as he is fielding hecklers on millennial Twitter."
"Gaetz to Kellyanne Conway over marijuana legalization: 'OK, boomer'" via Marty Johnson of The Hill — Continuing, he said, "That's a very boomer approach to marijuana, for no other reason than it's THC, not TCH, and I think her reflection shows a real ignorance to the science."
"Darren Soto requests federal funds to help citrus growers" via The Ledger — Soto is one of two lead signers of a letter sent to Agriculture Secretary Sonny Perdue asking the U.S. Department of Agriculture to increase funding for orange juice purchases in Florida to $90 million. That would be twice the initial allocation from this past summer, Soto's office said. Rep. Ted Yoho joined Soto in drafting the letter. Rep. Ross Spano joined more than a dozen members of Florida's House delegation in signing the letter. In the letter, Soto and Yoho said that Florida orange production dropped by nearly 24 million boxes from 2017 to 2018 in the aftermath of Hurricane Irma. Juice processors responded by buying a large quantity of Brazilian oranges.
— 2020 —
"Mike Bloomberg announces presidential run with video" via Twitter — "I'm running for president to defeat Donald Trump and rebuild America. I believe my unique set of experiences in business, government, and philanthropy will enable me to win and lead."
To view the announcement video, click on the image below:
https://twitter.com/i/status/1198620233994526722
"Bloomberg makes 'massive' ad buy" via Alex Thompson, Zach Montellaro and Marc Caputo of POLITICO — The ads will begin airing as soon as Monday. As of the close of business Friday, Advertising Analytics tracked buys of around $34 million in reservations so far, touching parts of all but two of the lower 48 states. "This buy is MASSIVE," Ben Taber, an analyst for the television ad tracking firm Advertising Analytics, said in an email. "I think it's going to be the biggest buy of all time," he wrote. Then-President Barack Obama had a $30 million, one-week long buy in 2012, Taber said. Asked about the ad buy as the first reports trickled in, Bloomberg aide Howard Wolfson texted back an animated GIF that read: "Stay Tuned."
Tweet, tweet:
94%+ of Florida Dem Primary voter coverage, held out of Gainesville and Panama City markets. #flapol https://t.co/7RnUxAwlZI

— David Johnson (@DJGroup) November 23, 2019
"'A serious-minded kid:' Pete Buttigieg aimed high early" via Michelle Smith of The Associated Press — People who have known Buttigieg since his Indiana boyhood say it all feels predictable. Interviews with nearly two dozen people who knew him in his formative years paint a picture of a child with an extraordinary range of talent and ambition, cultivated by a tight-knit family able to indulge his many interests. There were clear signs of the candidate's earnestness and intensity. Friends and family say he worked to overcome an early shyness by throwing himself into challenges. All the while, he felt a bit apart. "It was always understood," says Patrick Bayliss, a friend from high school. "It was just kind of matter-of-fact that he was special and brilliant."
"Trump senior campaign advisers headlining Latinos for Trump event in Miami" via Ryan Nicol of Florida Politics — Mercedes Schlapp and John Pence, both senior advisers to the Trump campaign for reelection, will headline an event tonight in Miami just before Trump himself makes a stop in the Sunshine State. Trump will be appearing in Sunrise on Tuesday. But the day before, Schlapp and Pence will appear at the Miami Marriott Dadeland for a Latinos for Trump "special event," according to a release sent out by Latinos for Trump, a group co-chaired by Lt. Gov. Jeanette Núñez. The event will take place at the Marriott's Datran Ballroom and will run from 6:30 p.m. to 7:30 p.m.
Happening tomorrow — Democrats plan to welcomeTrump to Florida with the Baby Trump Balloon and a rally to Defeat Trump. Congresswoman Debbie Wasserman Schultz and FDP Chair Terrie Rizzo will lead the rally with South Florida Democratic Leaders and Activists. FDP is partnering with the Broward County DEC, Democratic Women's Club of West Broward, Broward Hispanic Caucus, South Florida Chapter Indivisible, United +, Move On and 350 South Florida, 4:15 p.m., between Gate 5 and Gate 6 on NW 136th Street. BB&T Center, 1 Panther Parkway, Sunrise.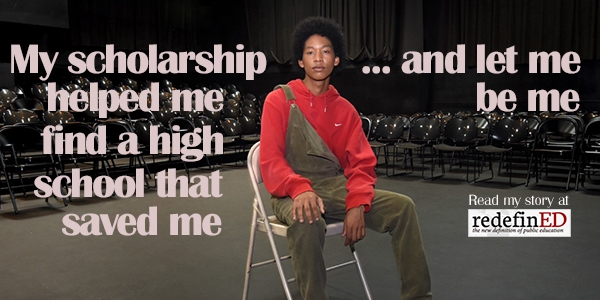 — THE TRAIL —
Happening today — Chief U.S. District Judge Mark Walker will hold a telephone hearing in a lawsuit challenging a state law that requires the party in charge to appear first on the ballot, 3 p.m. Call-in number: 1-888-684-8852. Access code: 385136. Security code: 4565.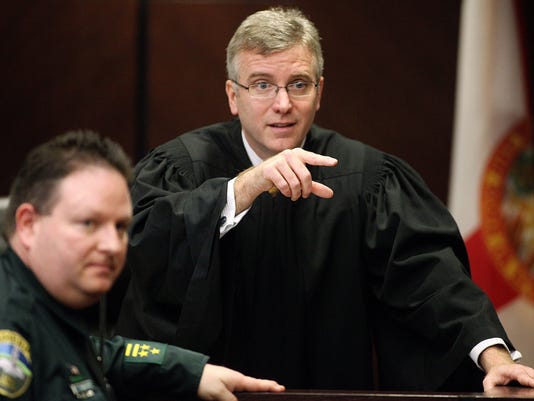 "You have no idea who's behind that petition they want you to sign" via Skyler Swisher and Aric Chokey of the South Florida Sun-Sentinel — The constitutional amendment process, which allows citizen petitions to change state law, conjures up images of passionate volunteers pounding the pavement to get their neighbors behind their cause. More likely, the person angling to get your signature is a hired gun indifferent to the issue they are peddling. While special interests can buy a spot on Florida's ballot, grassroots campaigns without a wealthy benefactor barely have a chance. At least $21 million in dark money has flooded initiatives vying for the 2020 ballot, leaving voters with no way to know who is really advocating for them. Two 2020 ballot initiatives, one called Citizen Voters and the other Keep Our Constitution Clean, have been funded entirely by secret donors.
"Opposition group forms to defeat recreational cannabis push in Florida" via Janelle Irwin Taylor of Florida Politics — Floridians Against Recreational Marijuana formed with the backing of the national group the Coalition for Medical Cannabis. "Our coalition has come together to defeat this dangerous ballot initiative, which will drive an increase in health care prices, increase costs on businesses and kill jobs, and increase the burden on taxpayers that will pay for the costs associated with recreational marijuana," said Brian Swensen, leader of the statewide effort to defeat the ballot measure. FARM is a coalition of citizens, businesses, anti-drug advocates, patients, including veterans seeking affordable health care and medical community professionals. "The mega-marijuana corporate interests backing this initiative hope to transform Florida into a state like Oregon, California, and Colorado by passing this reckless recreational marijuana amendment," Swensen said.
Happening today — Jacksonville Democrat Donna Deegan, running to unseat U.S. Rep. John Rutherford in Florida's 4th Congressional District, holds a meet-and-greet, 6:30 p.m., Edward Waters College, 1401 Grunthal St., Jacksonville.
"Dane Eagle to kickoff CD 19 campaign on Dec. 5" via Drew Wilson of Florida Politics — The four-term state Rep. holds a kickoff event for his bid in Florida's 19th Congressional District. The venue is booked, and the date is set: 5 p.m. Dec. 5 at the Marina at Edison Ford, 2360 W. First St., Ft. Myers. Eagle is looking to replace Republican U.S. Rep. Francis Rooney, who said he would not seek reelection in 2020. Notably, Rooney is among the only House Republicans to say he's keeping an "open mind" about impeaching Trump. Eagle's taken the opposite approach since announcing his candidacy earlier this month, showing rock-solid support for the embattled President. The email blast announcing the fundraiser doesn't deviate.
First on #FlaPol — "Lizbeth Benacquisto endorses Eagle for Congress" via Jacob Ogles of Florida Politics — Eagle picked up the endorsement of state Sen. Lizbeth Benacquisto in his run for Congress. "Dane has proven himself to be a trusted and committed conservative with the leadership skills Southwest Florida deserves in Congress," said Benacquisto. "I have seen firsthand his strong conviction to stand up for what is right and know he will fight for our values, even in the face of fierce opposition. I trust that when we send Dane to Washington, he will have our best interests on his mind and in his heart."
"Florida GOP honoree's riff quiets crowd during Hillsborough GOP dinner" via Mitch Perry of Bay News 9 — But there was one discordant voice in what was otherwise an evening of celebration of Republican politics in the Sunshine State — a state that Republican strategists have publicly stated Trump must win to have a chance of reelection in 2020. That came from a controversial blast from the past: former Hillsborough County Commissioner and state Sen. Ronda Storms…But unlike the other honored recipients who paused for a photo and then moved off stage after having their name called, Storms grabbed the microphone and proceeded to verbally bash Republican legislative leaders in Tallahassee who she accused of being soft on abortion and criminal justice issues.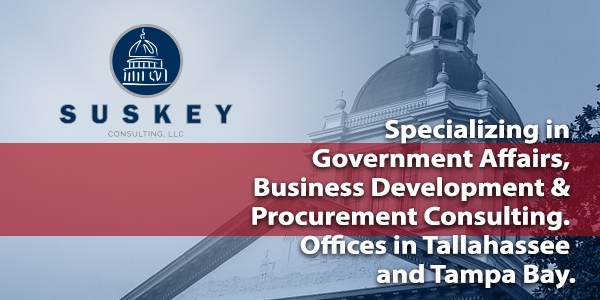 — LOCAL RACES —
"Bakari Burns to Orlando voters: I didn't win yet" via Scott Powers of Florida Politics — After a low-turnout general election that eliminated one of three candidates, Orlando City Council candidates Burns and Gary Siplin may be running into a problem with ill-informed voters who think the District 6 contest was decided and Burns won. The Nov 5 election left Burns with 46 percent of the vote and Siplin with 39 percent, so they moved on to a Dec. 3 runoff election. Burns is hearing a common refrain from voters who had no intention of voting again Dec. 3: I thought you already won. He said people are coming up to him in stores and gas stations congratulating him. He doesn't want that. Not yet.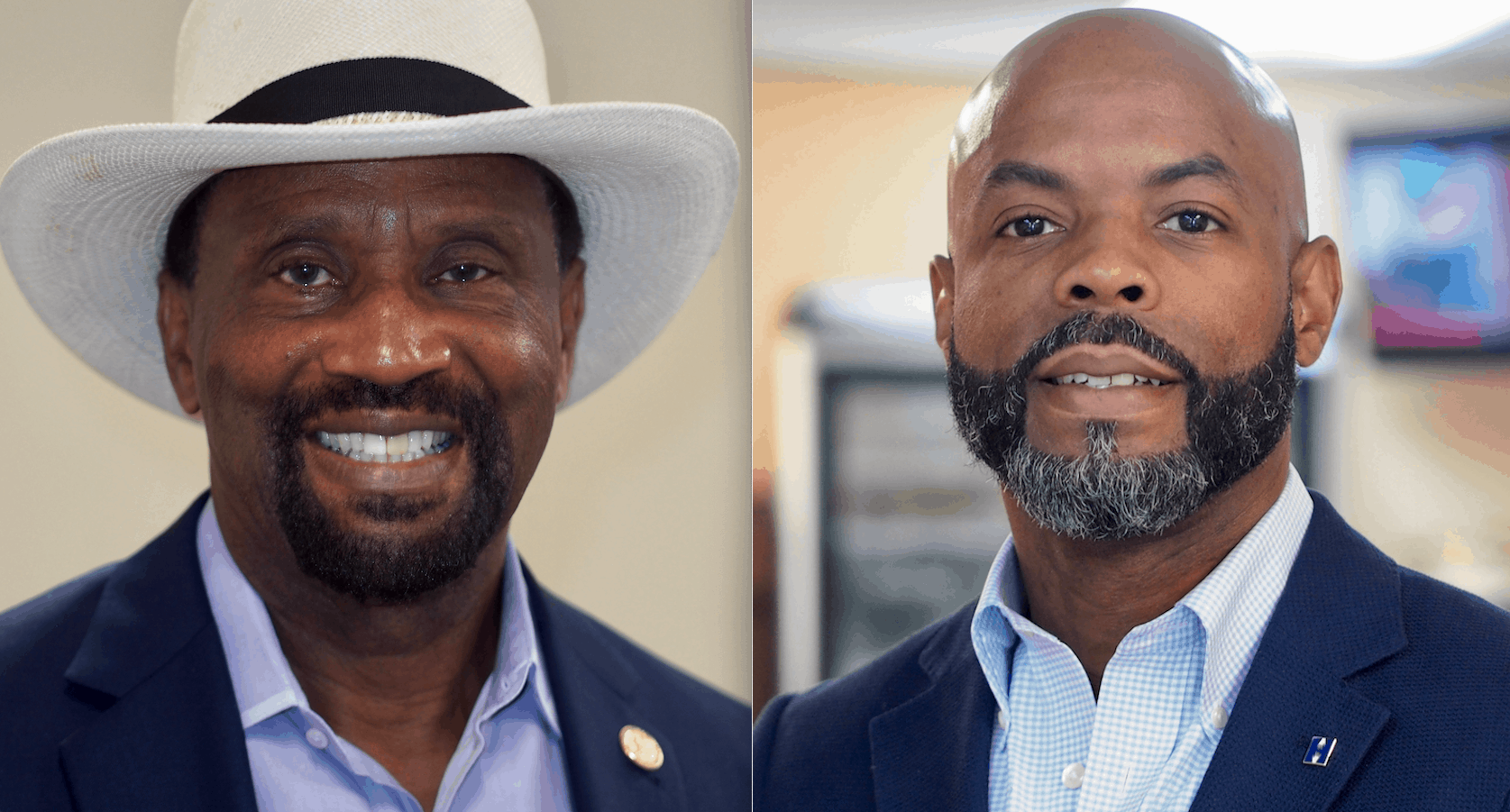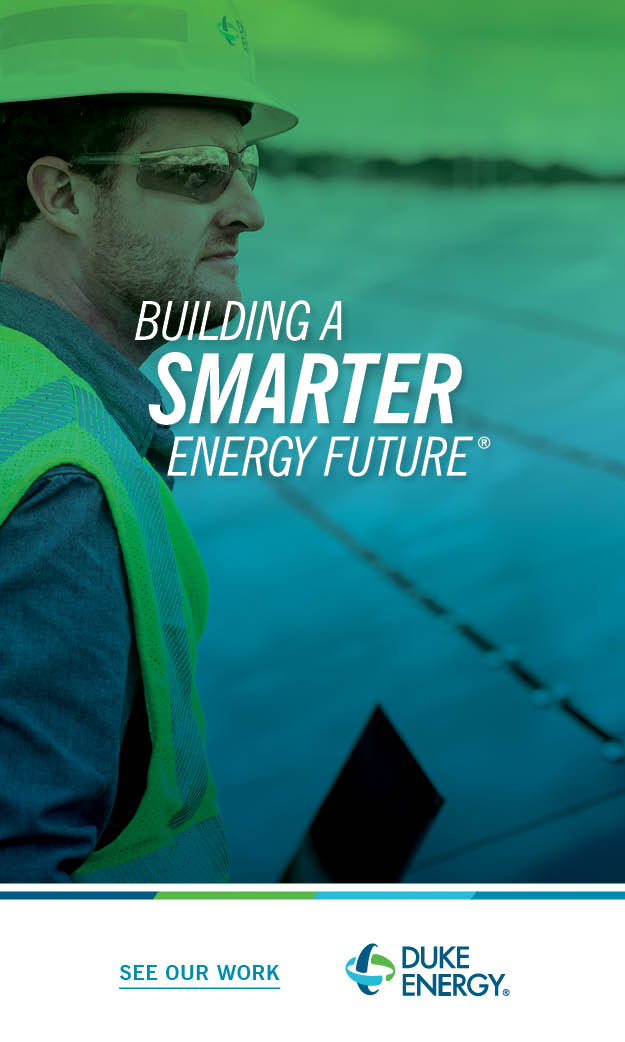 — MORE LOCAL —
"Scott Israel sues in federal court to be reinstated as Broward sheriff" via Mario Ariza of the South Florida Sun-Sentinel — The lawsuit, filed in the Northern District of Florida, asks U.S. District Court Judge William Stafford to reinstate Israel to his post, or — barring that — to set up an adjudication process that does not violate Israel's due process rights. DeSantis suspended Israel three days after the Governor took office. Israel looked for relief from his suspension in the Florida legislature, which appointed a special master to look into the matter. Israel also sought to have his suspension overturned via a lawsuit in the state courts, but the Florida Supreme Court sided with DeSantis on the matter.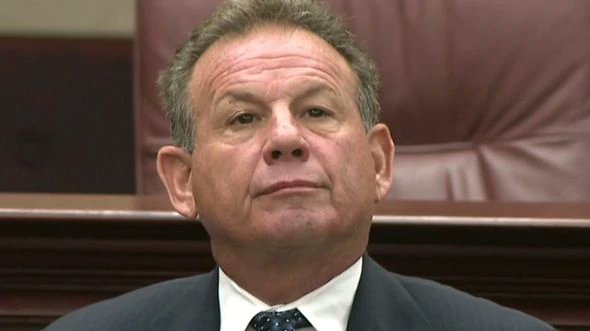 "Miami-Dade uproots sex offender camp yet again. Does harsh law really make public safer?" via Charles Rabin of the Miami Herald — The latest eviction order came earlier this month: Some 70 paroled child sex offenders, now living in a flimsy village of tents, cardboard boxes and rusty campers in an industrial zone just east of Miami International Airport, were told they had to find a new home — yet again. Miami-Dade County's Health Department posted signs giving them until Dec. 5 to leave, citing illegal camping and unsanitary conditions. Because most South Florida counties and cities have laws designed to keep them far from children, the options for moving are few and far between — especially when most of them don't have the money or means to move into permanent housing.
"Matt Willhite asks Governor to investigate West Palm Beach City Hall" via Terri Parker of WPBF — Willhite says the allegations of sexual assault in West Palm Beach's City Hall, allegations of sexual harassment involving multiple employees, a controversial multimillion-dollar no-bid deal, and a demand for a hefty payout from a fired worker have escalated to the point where someone needs to step in. "I've sent a letter to Gov. DeSantis to appoint the appropriate agency to come in and do a full and transparent investigation into the City of West Palm Beach," said Willhite. In the two-page letter to the governor, Willhite writes: "More than enough evidence has been disclosed documenting alleged sexual behavior among the highest-ranking city employees in the city of West Palm Beach."
"Brevard County Sheriff and deputy sued for alleged racial profiling" via Alessandro Marazzi Sassoon of FLORIDA TODAY — An Air Force contractor is suing Brevard County Sheriff Wayne Ivey and former Brevard County Sheriff's Office Deputy Zachary Ferreira in U.S. Federal Court for allegedly violating his civil and constitutional rights during a January 2018 traffic stop. According to the lawsuit, Lee Edward Anderson was driving to work on a January evening in 2018 when he was pulled over by Ferreira, who claimed he saw a plastic bag thrown out the window. He detained Anderson, while other deputies searched the area and found a bag allegedly containing crack cocaine. Then they took Anderson to Jail. The State Attorney's Office later threw out the arrest charges for lack of evidence. Video footage showed nothing being thrown from Anderson's car window.
"Orange sheriff's evidence tech resigns as probe finds she lied after vehicle crash. It's not the 1st time" via Grace Toohey of the Orlando Sentinel — An Orange County Sheriff's Office evidence technician resigned to avoid being fired last month after an investigation found she lied about crashing an agency vehicle — the third time she was accused of leaving the scene of a crash while working for the agency. Catherineann Littleford was recommended for termination after internal investigators found she "provided false information … in an attempt to conceal a traffic crash with an agency-owned vehicle" in July. But internal investigators also found that Littleford should have been fired years ago. She had lied about another crash in an agency vehicle in 2009, leaving the scene and then misrepresenting the circumstances to deflect blame, according to OCSO's administrative investigation report.
"Police are limiting Tasers as people die. But Pinellas sheriff won't." via Kavitha Surana of the Tampa Bay times — A growing number of law enforcement agencies across the country are restricting the use of electroshock weapons such as Tasers, ordering officers to use them only as a last resort to target immediate threats — like an armed suspect. These weapons were seen as a safer and less-lethal option. But in recent years, as more people have died in incidents involving these devices, there is growing concern that officers reach for them too often and underestimate their potential to harm. Pinellas County Sheriff Bob Gualtieri said he thinks there is no conclusive evidence linking Tasers to the fatal outcomes of these cases or any others. "The Taser does not kill people," the sheriff said. "It incapacitates people."
"Hot Yoga shooting isn't in the FBI annual hate crime count. Victim's dad says that's 'disturbing'" via Nada Hassanein of the Tallahassee Democrat — Since the data is tallied from law enforcement agencies around the country, some experts say the exclusion could be because Florida law doesn't classify crimes motivated by gender prejudice as hate crimes. Police called the shooting a premeditated misogynist attack: Former Tallahassee Police Chief Michael DeLeo described the shooter as a "disturbed individual who harbored hatred toward women." The man later killed himself. But state statutes only acknowledge prejudice-motivated crimes based on "race, color, ancestry, ethnicity, religion, sexual orientation, national origin, homeless status, or advanced age" — not sex, and not gender identity. House and Senate bills were filed this week proposing a rewrite of the statutory language "to include prejudice based on gender or gender identity."
"County spent $182,000 on beer koozies. It didn't know an employee owned the company." via Larry Barszewski of the South Florida Sun-Sentinel — A Broward tourism official bought $182,000 worth of beer koozies to promote the county, auditors say. But she ordered them from a company she owned — and charged the county twice what they cost. It wasn't just koozies. Auditors say Carol Hudson used her position as vice president of sports marketing to buy almost $420,000 in swag for the county. She used her own Saints Enterprises without telling officials of her connection to it. But that is not allowed under county rules, said the audit.
"After New York Times vote, tourists boycott Citrus County, emails claim" via Josh Fiallo of the Tampa Bay Times — Emails to John Pricher, the director of the Citrus County Visitors Bureau, show just how far the story spread — and gives a glimpse into the controversy's potential aftermath: A dip in tourism. "(We) were looking forward to visiting your lovely town this winter," wrote Fred Cardenas, from Los Angeles, on Nov. 5. "However, we have canceled our trip because we cannot fathom a county that bans a newspaper because of a few men who decide what's true or not. If I was a resident of this county, I would be outraged and I'm a Republican. Maybe someday we will visit. I really (wanted) to see the manatees." The final outcome may have been merely a formality for potential tourists. To them, the damage was already done.
"Money raised for Citrus County's New York Times subscription will go back to donors" via Zachary Sampson of the Tampa Bay Times — When Citrus County commissioners signaled their opposition to a digital subscription to the New York Times for local library cardholders, some outraged readers responded with their wallets. Multiple online fundraisers sprung up to foot the $2,700 bill for digital access. At least 15 GoFundMe pages raised more than $7,000. One problem: The Citrus library system says it cannot use the money after the commissioners, in a 3-2 vote Tuesday, rejected signing onto the digital subscription for the county's 70,000 library cardholders. "The money has to go back to the people that donated it," said Sandy Price, the chair of both the local Friends of the Library and the Library Advisory Board. Most of the GoFundMe pages had been taken down.
"Correspondence shows JEA misled public on conflict-of-interest issues" via Nate Monroe of the Florida Times-union — Two members of the negotiating team are JEA executives, who are eligible for special post-employment contracts that entitle them to months of pay equivalent to their six-figure salaries — an arrangement the ethics director said could be problematic because they could financially benefit from a privatization deal in a way not available to nonexecutive employees. After the ethics director, Carla Miller, released a report last week detailing those concerns and indicating the negotiations would be on hold until a definitive answer could be sought from the state Ethics Commission; however, JEA disputed Miller's account. This is not the only or the first time JEA has — to put it charitably — misled the public on critical developments around the privatization process.
"Small Florida town lands massive Amazon center, 500-plus jobs" via the NWF Daily News — Amazon soon will have an extra-large footprint in Auburndale. The Seattle-based corporation was long-rumored to be interested in a nearly 1.1 million-square-foot distribution center under development by Prologis Inc. on C. Fred Jones Boulevard, south of Interstate 4 near the State Road 559 interchange. Amazon surfaced as the tenant Wednesday morning in a company news release, though city officials were notified several months earlier, said Amy Palmer, Auburndale's community development director. Amazon's Auburndale fulfillment center will employ more than 500 full-time workers who will be paid a starting hourly wage of $15, the company said in its release.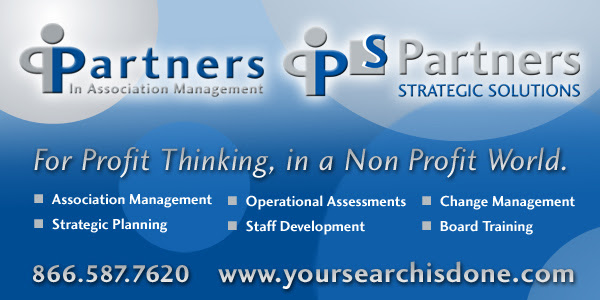 — OPINIONS —
"Virus of corruption is infecting public service. Zero tolerance is answer." via Lawrence Keefe for the Pensacola News Journal — As United States Attorney for the Northern District of Florida, I am proud that we have made it one of our highest priorities to prevent, pursue, prosecute and punish public corruption. These are not mere words but instead reflect a very real, intensive focus on rooting out those who violate the duty associated with holding any position of public trust. We have zero-tolerance for any abuse — and we will be relentless in our commitment to bring more of these cases to justice. The greatest cost of such corruption is the potential widespread loss of public trust in our governments and institutions. Corruption is a dangerous virus that threatens to infect public service and public trust in it.
"Tallahassee says it's serious about reducing gun violence. Here's its chance." via Steve Bousquet of the South Florida Sun-Sentinel — The only time the GOP majority deviated from its reliably pro-gun mindset was after Parkland in 2018 when thousands of young people rallied and demanded action and Tallahassee was under intense national scrutiny. Polls at the time said a majority of Floridians felt the changes didn't go far enough. Again this session, there will be an effort to repeal those modest changes (HB 6003), filed by Rep. Mike Hill. The good news here is that Hill has alienated the House leadership and is unable to attract much of a following for any of his ideas.
"Delay the Nikolas Cruz trial or accept his plea" via the South Florida Sun-Sentinel editorial board — His conviction is inevitable. He has offered to plead guilty if the state will waive the death penalty. But State Attorney Michael Satz insists on a trial because he wants Cruz sentenced to death. Is such a trial worth it? We think not. Consider the victims who would be required to testify. There are 84 present or former students among the 435 people whom the state has named as major witnesses. Seventeen of those children were wounded in the attack that killed 14 of their classmates and three teachers at Marjory Stoneman Douglas High School in February 2018. Defense attorneys, who are legally and ethically required to interview every potential state witness, concede the process is painful.
"It's not how we pick superintendents, it's what they do that matters" via Don Gaetz for the NWF Daily News — Last year, the performance of Superintendent Mary Beth Jackson had deteriorated from incompetent to alarming to dangerous. So this year, the school board is asked to place a referendum for an appointed superintendent on the ballot. The advocates first insisted on the March presidential preference primary ballot. If the referendum passes in March, a superintendent won't be elected in November. The school board can certainly ask voters if they no longer want an elected superintendent. But it's a big decision. The issue should be debated and decided by the largest number of voters. That's a general election, not a party primary. Appointed superintendents aren't political eunuchs, and appointing instead of electing doesn't bleach the politics out of education.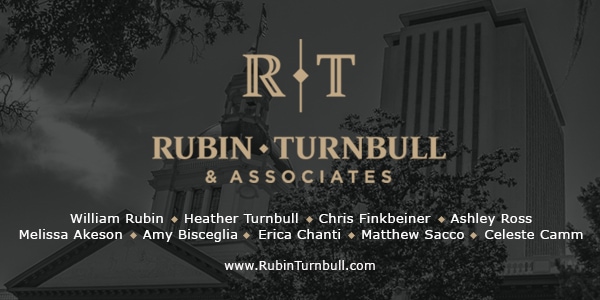 — MOVEMENTS —
"Lobbying compensation: Ballard Partners still at the top with $5 million in Q3 pay" via Drew Wilson of Florida Politics — The firm took in an estimated $2.7 million lobbying the Legislature and another $2.3 million lobbying the executive branch. The $5 million haul is based on median estimates. At the top end, Ballard Partners could have earned as much as $6.8 million. At a minimum, the team tallied $3.65 million in receipts from its extensive client roster. Those figures nearly match the firm's second-quarter rake, despite the July through September reporting period covering the lull between the 2019 Legislative Session and the lead up to the 2020 Legislative Session. It also continues Ballard's reign as the top-earning lobbying firm in Florida. The shop founded by Brian Ballard has taken the No. 1 spot for all three quarters of 2019.
"Melissa Stone's Cavalry Strategies to offer support in JEA messaging war" via AG Gancarski of Florida Politics — Former Gov. Scott Chief of Staff Stone is coming on board via Cavalry Strategies. Cavalry is a subcontractor for Jacksonville ad agency St. Johns and Partners, which is charged with what Stone calls a "customer and public education campaign for JEA." "Specifically," Stone said, "we will help amplify strategic messaging opportunities for JEA to get facts and information to the public, so their customers and the community are well-informed about JEA's operations. We will also aid in developing web content and digital media." The Cavalry contract comes at a time when JEA faces narrative challenges.
Spotted — At the 2019 Tallahassee Margarita Ball charity event at Mission San Luis: Several of Agriculture Commissioner Nikki Fried's Capitol team including special assistant Pamela Añez, Cannabis Director Holly Bell, Legislative Affairs Director Emily Buckley, General Counsel Steven Hall, Federal Affairs Director Shahra Lambert, Assistant Director of Administration Anthony Pardal, Deputy Chiefs of Staff Shelby Scarpa and Alan Edwards, Communications Director Franco Ripple, Deputy Commissioner Deborah Tannenbaum, Chief of Staff Matthew Van Name, and gubernatorial fellow Kylie Werk.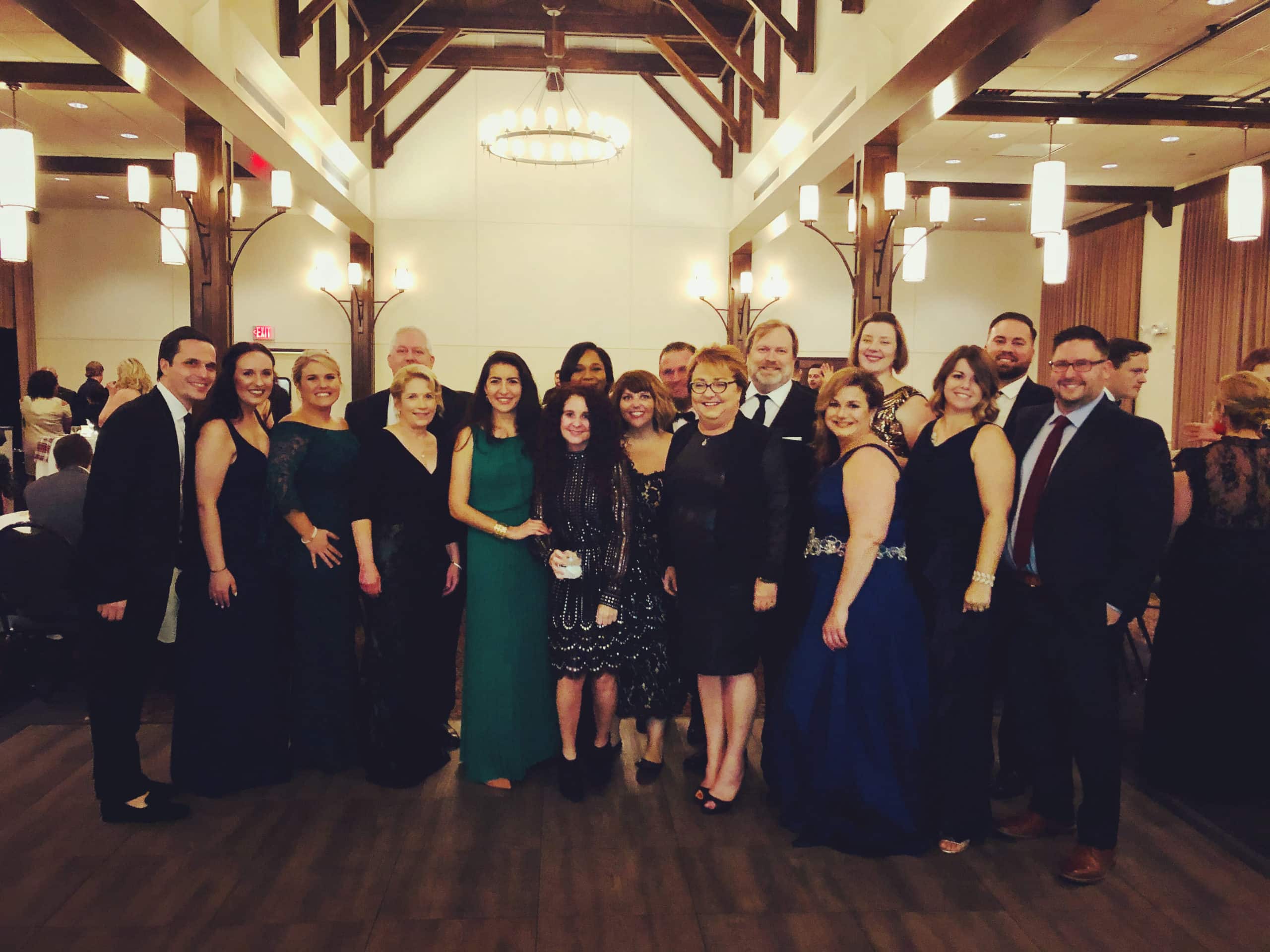 — ALOE —
"Wild Florida turkeys face headwinds from habitat loss, disease and hunts" via Jim Waymer of FLORIDA TODAY — As we celebrate Thanksgiving, state biologists warn that Florida wild turkeys face a litany of threats and uncertainties in coming decades, some preventable, others not. What's certain, biologists predict, is that if Florida's development patterns persist, the iconic bird, once praised by Benjamin Franklin as a more "respectable" bird than the bald eagle, stands to lose more than 2 million acres of habitat by 2060. "Despite factors such as urbanization and habitat fragmentation, wild turkeys are still well distributed across the state," Tammy Sapp, a spokeswoman with the FWC, said. "Similar downward trends in harvest and annual productivity have been observed recently by many southeastern states. It is unclear what led to this drop."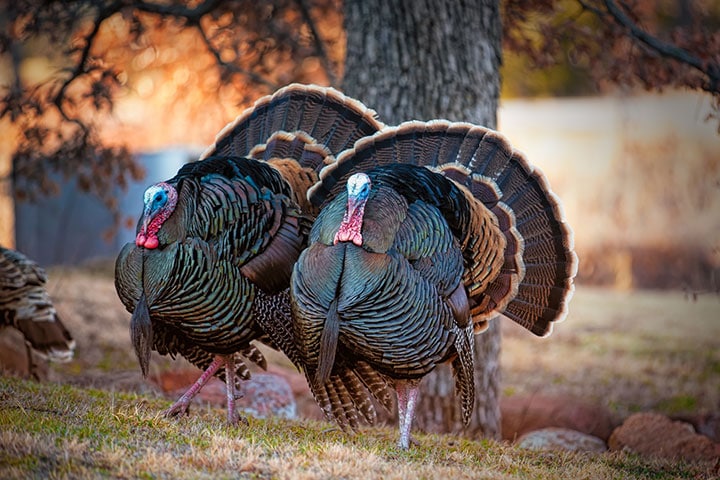 — HAPPY BIRTHDAY —
Best wishes today to Rep. Jason Fischer, former Rep. Adam Hasner, Jennifer Krell Davis, the Deputy Director of the Office of Public Information at The Florida Bar, lobbyists Ed Briggs and Jeff Johnston, Keith Sonderling, and our friend Gary Springer.
___
Sunburn is authored and assembled by Peter Schorsch, Phil Ammann, A.G. Gancarski, Renzo Downey and Drew Wilson.