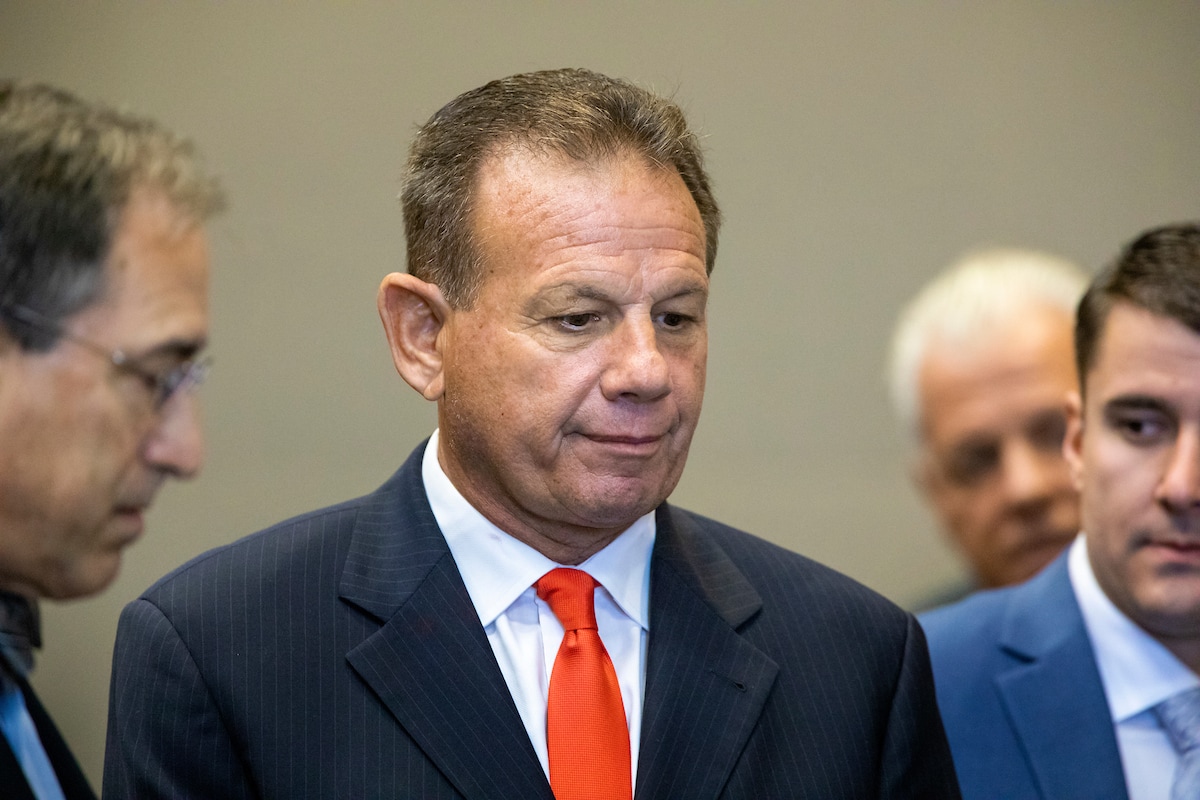 The 32-page lawsuit contends Israel's removal violated his due process rights.
Former Broward County Sheriff Scott Israel, who was suspended by Gov. Ron DeSantis and ultimately removed by the Senate, has filed a federal lawsuit aimed at getting his job back.
This is the second time Israel has attempted to involve the courts in an effort to be reinstated as Broward Sheriff. The first effort failed, and this follow-up attempt is a long-shot as well.
The 32-page lawsuit contends Israel's removal violated his due process rights.
"In sum and substance, the suspension and removal proceedings were little more than a sham and mockery of fairness and due process, thereby subverting the will of the voters of Broward County who elected Sheriff Israel to a four-year term expiring in November 2020," the lawsuit reads.
"Despite the constitutional demands for due process and fairness, the Governor and the Florida Senate engaged in a highly partisan removal of a democratically elected Sheriff under circumstances that denied Sheriff Israel and the citizens of Broward County the fundamental rights to choose public officials and hold public office as conferred by the United States Constitution."
The lawsuit alleges DeSantis did not provide sufficient proof to justify suspending Israel over his office's handling of the 2018 shooting at Marjory Stoneman Douglas High School and the Fort Lauderdale-Hollywood International Airport attack in Jan. 2017.
DeSantis accused Israel of "incompetence" and "neglect of duty" in deciding to remove him from the Sheriff's role back in January.
Special Master Dudley Goodlette, the hearing officer appointed by Senate President Bill Galvano to review the case and offer a recommendation to the Senate, agreed that DeSantis did not prove the allegations set forth in his Executive Order giving cause for Israel's suspension.
Goodlette recommended Israel be reinstated ahead of the final Senate review of his suspension. But Senators disagreed with Goodlette's recommendation, ultimately deciding to remove Israel by a 25-15 vote.
Israel's new lawsuit also cites the Senate's decision to allow in evidence not reviewed by Goodlette as part of his Special Master duties.
Several Senators who voted to reinstate Israel — including Sen. Tom Lee, the only Republican to buck DeSantis' decision to suspend the Sheriff — cited the admission of that evidence in explaining their bote.
"You can't have confidence that justice was conducted here when things are being added on the fly," said Lee, a former Senate President.
Israel's attorney, Ben Kuehne, said back in October he was evaluating whether to sue to get Israel's job back.
Israel's first effort to go to the courts — which occurred before the Senate vote — failed. Israel argued DeSantis "exceeded his constitutional authority" in suspending him. That argument was rejected by the courts.
It's likely Israel will face similar roadblocks. The state Constitution allows Governors this power and vests the Senate with authority to review those decisions.
The former Sheriff is running in 2020 in an attempt to regain his position at the ballot box.