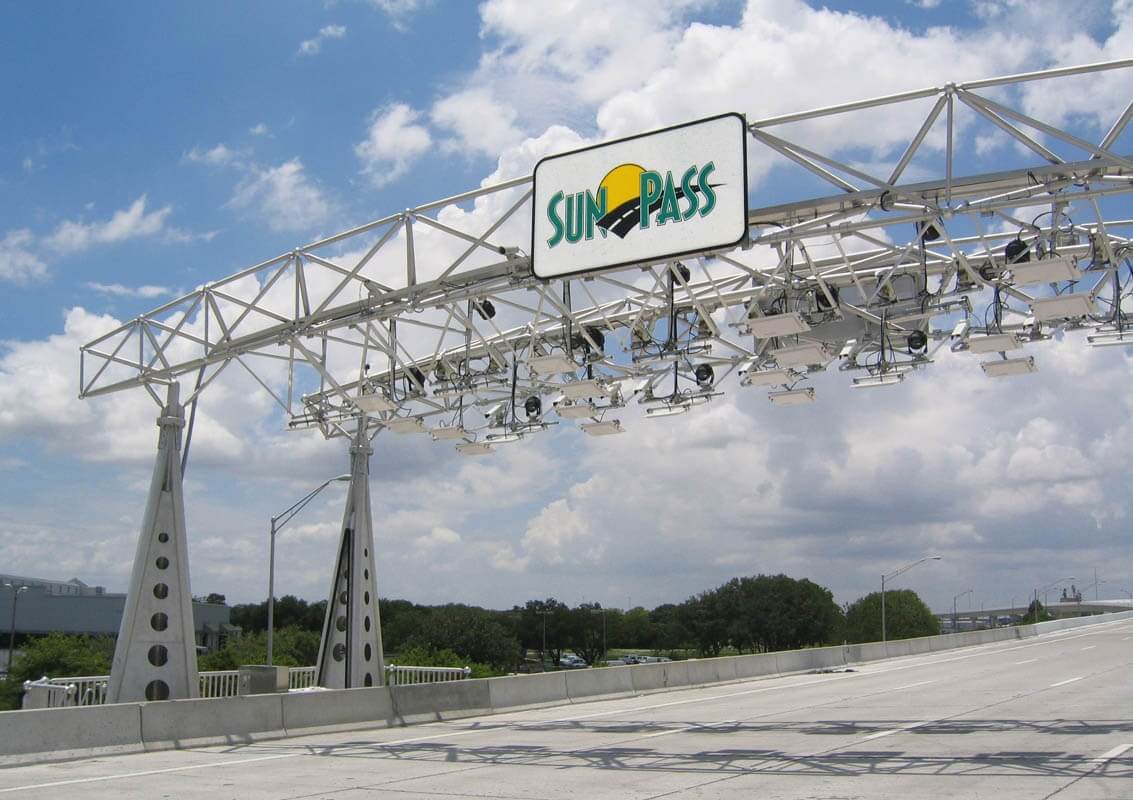 The audit found the new SunPass system wasn't designed or tested properly, prompting it to collapse under the weight of more than 4 million transactions a day.
An extensive investigation into the state's massive SunPass debacle found much of Florida's technological and customer service nightmare was the result of corner-cutting by contractor Conduent and loose oversight by the Florida Department of Transportation (FDOT) and its engineering contractors.
Florida Politics obtained the 61-page public document — more than a year in the making — ahead of the report's official release, and 543 days after FDOT began what was supposed to be a six-day disruption in June 2018 to upgrade its SunPass electronic tolling system.
The audit found the new SunPass system wasn't designed or tested properly, prompting it to collapse under the weight of more than 4 million transactions a day. That created costly problems for both FDOT and SunPass customers, many of whom are still experiencing account headaches at the end of 2019.
In addition to the extensive hours the state had to dedicate to fixing the problems, it is also expected to lose revenue because of the billing problems. However, while the report detailed $184 million in uncollected tolls as of this summer, one year after the upgrade began, it could not pinpoint how much the state would be able to recoup through billing and collections processes.
The audit by the Governor's inspector general was initiated 15 months ago, in August 2018, after then-Governor Rick Scott deflected questions about SunPass problems for months. Since then, many of the account problems got worse for customers, while accountability measures for the contractors remained limited.
Scott fined Conduent $780,000 last year — less than 1 percent of its $358 million contract. This past spring, new Gov. Ron DeSantis hit Conduent with an additional $10 million in penalties and ordered the contract to be rebid, so the state could replace Conduent by 2022 and deny it from collecting the entirety of its awarded contract.
But there was no discipline for the engineering firms, HNTB and Atkins, hired to oversee the project.
Conduent, HNTB, and Atkins are all politically active, with many top executives and company lobbyists tied to both Scott and DeSantis. The Tampa Bay Times also revealed last year that Scott's personal trust was tied to a hedge fund that invested in Conduent stock.
The Failures of FDOT — and its contractors
The investigation found the state failed to put key performance indicators into its contract with its engineering consultants, and those firms didn't hold Conduent accountable enough for ensuring the project's readiness.
Florida Politics requested the report last week, but neither the Governor's office nor FDOT would provide the record ahead of the Thanksgiving holiday week. Neither office, nor any of the companies mentioned in this story, provided comment when contacted Sunday.
UPDATE: After Florida Politics published this story, FDOT released a statement, regarding the audit, to media outlets across the state. The story has since been updated with the agency's response.
Many of the report's findings echoed those of investigative stories done by WTSP-TV and Florida Politics, which revealed a series of problems the state initially attempted to downplay or cover-up:
— FDOT did not follow best practices in how it awarded the contract to Conduent or how it wrote accountability measures into the contract;
— FDOT's $3.6 million payoff to a company that protested the Conduent award was inappropriate;
— Conduent did not properly test the system before going live in June 2018, nor did FDOT and its contractors maintain a proper backup system in place in case serious problems arose immediately after going live.
— Airport parking garages that used "SunPass Plus" were impacted more significantly than initially disclosed;
— Conduent violated its contract by failing to secure security audits for the new system, a finding Conduent disputes;
— The audit found FDOT might have prevented many — if not all — of the failures had it not bypassed the typical oversight measures for state IT contracts, including the project running over-budget, falling behind schedule, and ultimately, failing upon launch.
The biggest fault was placed on Conduent, cited by the audit for cutting corners on its pre-launch testing and for eliminating a series of safeguards that might have saved the project from failure. One of the mistakes was using five-year-old traffic numbers to calibrate how much bandwidth the system would need, despite repeated warnings that they should be using higher, 2018 figures.
The audit also pointed out that most of Conduent's unforced errors occurred under the supervision of FDOT executives and FDOT engineering consultants.
The inspector general provided recommendations for future contracts, including breaking massive deals into smaller, unique contracts. Both Conduent's system upgrade and Atkins' engineering consulting contract lacked specific performance metrics and accountability measures.   
Deceiving the public
The inspector general's audit also recommended the state be more forthcoming with customers the next time it expects service disruptions.
The state emailed or mailed postcards to customers ahead of the June 2018 upgrade. Still, the report chided FDOT for "(communicating) as if the changes were routine system maintenance, rather than a transition to a completely new system."
The report did not address the recurring attempts by FDOT to downplay problems, both to Sunpass users as well as reporters covering the story.
FDOT's current secretary, Kevin Thibault, did not respond to a request for comment. However, in a letter sent to the inspector general last week, he reiterated his commitment to fixing the problems he inherited when DeSantis appointed him to his role in January 2019. Neither Thibault nor DeSantis was on the job when the Conduent contract was awarded or when the system crashed in 2018.
UPDATE: After this story was published, Thibault told Florida Politics he had proactively begun putting many of the recommendations in-place at FDOT after he came in, saying his administration was more focused than previous administrations on "being proactive to our customers (and) being proactive to making sure that we're delivering what the expectation is."
Atkins' provided just a short response to the inspector general, including a statement that "we have now reviewed the draft report and have no comments to submit."
Conduent's response was lengthy, pushing back at many of the audit's findings that suggested the company cut corners and violated its contract. It also said SunPass is currently operating at a level that "meets or exceeds industry standards."
However, public records provided to Florida Politics last week indicate an enormous number of SunPass customers are still calling customer service with account problems.
Last month, the state had to issue 18,438 toll credit adjustments to customers, a number similar to nearly every other month in 2019. However, before the system's failures, the state was typically issuing fewer than 1,000 toll credit adjustments per month.
FDOT could not immediately explain why so many customers continue to have problems.
UPDATE: Thibault said Sunday evening a proactive approach toward customer service has resulted in more refunds for SunPass users, and thus, a better customer service experience.
It's also unclear if the state will use the report to further hold any of its contractors.financially accountable for its losses.