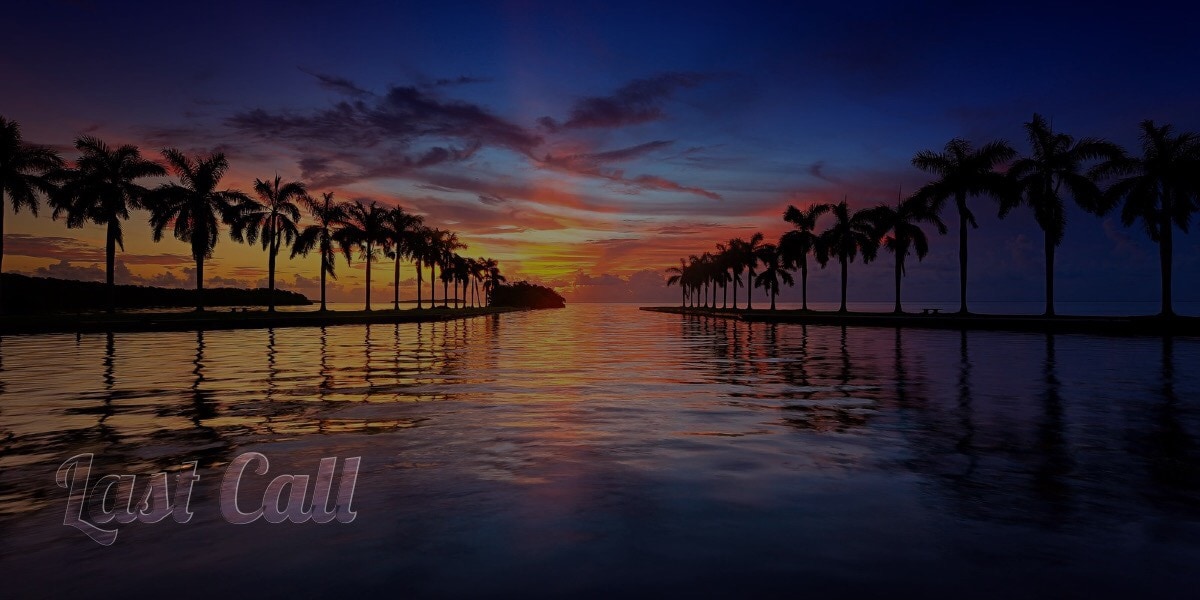 A digest of the day's politics and policy while the bartender refreshes your drink.
Last Call — A prime-time read of what's going down in Florida politics.
First Shot
George Zimmerman never goes away. Now he's back with a couple of alt-right allies, a conspiracy theory documentary, and a $100 million lawsuit against the family of Trayvon Martin, the unarmed teenager he shot dead in Sanford in 2012.
The Trayvon Martin case became a bellwether for Florida's Stand Your Ground law when Zimmerman was acquitted of murder, making him something of a national hero in some political circles. It also began Zimmerman's long, hard-to-watch slog through the news as a celebrity who keeps finding ways to make himself cringeworthy.
There was the fight with his now ex-wife, in which he punched her and threatened her with a gun. There were a couple more fights with a girlfriend, one involving a gun, and one involving a thrown bottle. There were a couple more fights with strangers, a couple of road rage incidents, and a stalking charge. Among other reported incidents.
Now Boca Raton lawyer and Freedom Watch founder Larry Klayman and InfoWars conspiracy theorist and filmmaker Joel Gilbert have decided they want some of that.
Klayman said in a news release Wednesday that he has filed a $100 million civil suit against Martin's parents, in Polk County Circuit Court, to coincide with the premier of Gilbert's latest production,"The Trayvon Hoax." Both the suit and the film apparently claim that Trayvon's parents, Sanford police, attorney Benjamin Crump, State Attorney Angela Corey, the Florida Department of Law Enforcement, and others were in a conspiracy to railroad Zimmerman with an imposter witness and other fraudulent evidence.
Klayman, Gilbert, and Zimmerman have scheduled a Thursday press conference.
Evening Reads
"Florida man collapses in tears, falls to the ground, after Gov. Ron DeSantis denies pardon" via Isaac Morgan of the Florida Phoenix
"Web site hack could be as bad as vote attack, warns Florida officials" via Mary Ellen Klas of the Miami Herald
"Florida Democrats slam OFR pick for ties to anti-LGBTQ group" via Jacob Ogles of Florida Politics
"Businesses claim millions in 'nonbusiness' profits that Florida can't tax" via Jason Garcia of the Orlando Sentinel
"Low taxes fuel Florida's economic success. Let's keep it that way." via Mark Wilson for the Orlando Sentinel
"Flaws in after-school program 'could have put kids at risk,' inspector general says" via Samantha Gross of the Miami Herald
"NRA, local governments square off on gun law" via Jim Turner of the News Service of Florida
"Nonprofit director mishandled hurricane aid for individuals with disabilities" via Ana Ceballos of the News Service of Florida
"How I won a Florida swing seat as a proud abortion-rights supporter" via Anna Eskamani for The Nation
"A kidnapping, an international mystery, a family's grief and a lawsuit aimed at stopping Iran from seizing and torturing Americans" via Lucy Morgan for the Florida Phoenix
"3 women complained to church about Rev. Bryan Fulwider's 'sexualized behavior' during period police say he was raping girl" via Grace Toohey of the Orlando Sentinel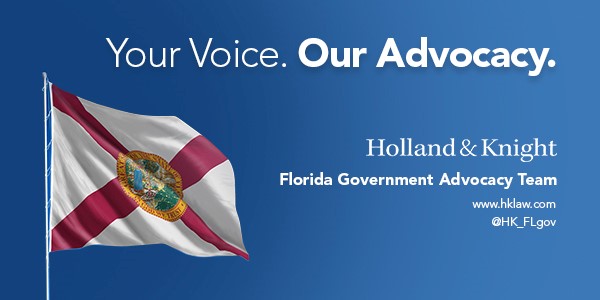 Quote of the Day
"President Trump welcomed foreign interference in the 2016 election. He demanded it for the 2020 election. In both cases, he got caught. And in both cases, he did everything in his power to prevent the American people from learning the truth about his conduct." — House Judiciary Committee Chairman Jerry Nadler in his opening statement at the committee's first impeachment hearing.
Bill Day's Latest
Breakthrough Insights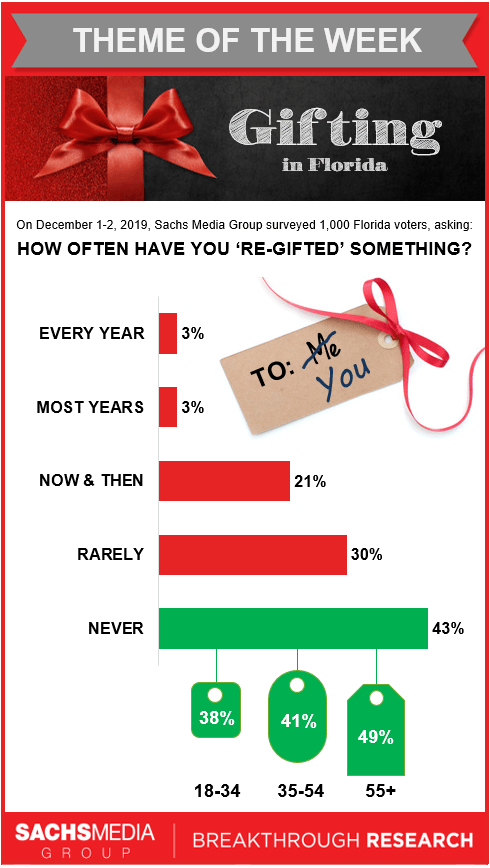 Wake Up Early?
The Florida Chamber Foundation kicks off its Transportation, Growth and Infrastructure Summit in Hollywood. The event will feature panel discussions and talks from Florida Department of Transportation Secretary Kevin Thibault, Florida Ports Council CEO Doug Wheeler and AT&T Florida President Joe York, among others. It starts at 8:00 a.m. at The Diplomat Beach Resort, 3555 S. Ocean Drive.
The No Roads to Ruin Coalition, a group opposing a toll road plan greenlit by lawmakers earlier this year, will hold an event highlighting possible environmental damage of the infrastructure project. It begins at 10:30 a.m. in the Capitol rotunda.
The Revenue Estimating Conference will meet to discuss its revenue forecast for the state tobacco tax. The panel lowered its tobacco revenue forecast in August, citing an overestimate on collections from the sale of non-cigarette tobacco products. The conference begins at 2 p.m. in the Knott Building at the Capitol.
State Rep. Dane Eagle will formally launch his U.S. House campaign with a kickoff fundraiser in Fort Myers. Eagle is one of several Republicans seeking Florida's 19th Congressional District, which is being vacated by U.S. Rep. Francis Rooney. It kicks off at 5:30 p.m. at Marina at Edison Ford, 2360 West First St.
Attorney General Ashley Moody is scheduled to speak at a reception hosted by Palm Beach Republican Club. The event starts at 5:30 p.m. at The Colony Hotel, 155 Hammon Ave. Moody is expected to take the stage at 6:30 p.m.
Education Commissioner Richard Corcoran and state Rep. Shevrin Jones will hold a town hall meeting in Miami Gardens to discuss the state education system. That's at 6:30 p.m. at Miami Norland Senior High School, 1193 N.W. 193rd St.
Agriculture Commissioner Nikki Fried will speak about her climate and energy legislative priorities at the 11th Annual Southeast Florida Regional Climate Leadership Summit in Key West. The event begins at 10:15 a.m. at the Casa Marina Key West, 1500 Reynolds Street.