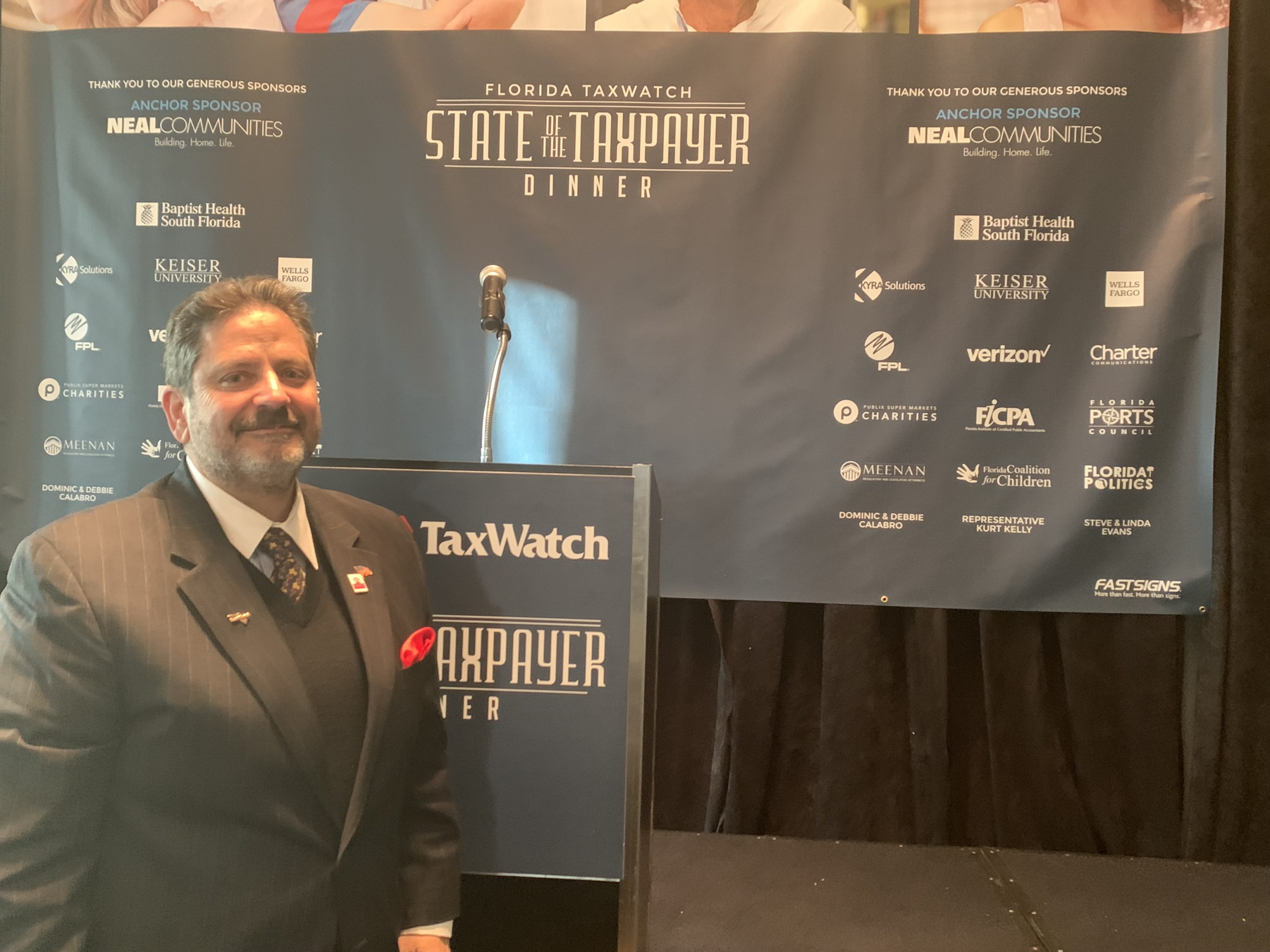 The Breakers will host the event, which runs from Monday through Wednesday.
Florida TaxWatch — a nonpartisan, business-backed taxpayer watchdog — is set to hold its 40th annual meeting this week at The Breakers in Palm Beach.
Among the list of featured speakers for the event are U.S. Transportation Secretary Elaine Chao, U.S. Rep. Brian Mast of Florida's 18th Congressional District, Department of Environmental Protection Secretary Noah Valenstein and VISIT FLORIDA President & CEO Dana Young.
"For the past 40 years, Florida TaxWatch has led the way, serving as the eyes and ears of Florida's taxpayers," reads a statement from the group promoting the event.
"TaxWatch has made Florida a better place to work, live, play, and run a business by shaping some of the most significant policy reforms on businesses, residents, and the Sunshine State's quality of life over these past four decades.
"As we begin the next 40 years, we would be honored if you, members of your organization, community peers, and professional colleagues would attend, and have a hand in crafting the future of Florida's premier government watchdog at our 40th Annual Meeting."
The meeting will run from Monday through Wednesday, kicking off with a "welcome lunch" Monday at noon. Several policy discussion panels will the run throughout the day, followed by the Chairman's Reception at 5 p.m. and the Chairman's Dinner at 6:30 p.m.
Chao will give her speech at 7:30 p.m. She's slated to be introduced by former Gov. Bob Martinez.
Tuesday morning will feature a meeting of Florida TaxWatch members and the Board of Trustees, followed by business and leadership panels from 10 a.m. until noon.
Keynote Speaker Arthur Brooks, former President of the conservative-leaning think tank American Enterprise Institute, will then address those in attendance from noon until 1 p.m.
A series of TaxWatch policy council meetings will run through Tuesday afternoon, followed by the 40th anniversary reception and dinner.
Attendees will be sent off Wednesday morning, with a goodbye breakfast running from 8 a.m. until 9:30 a.m.
One of the current, high-priority projects for Florida TaxWatch is aiding local officials in promoting participation with the 2020 Census.
The group has partnered with officials in Hillsborough and Orange counties to help encourage Floridians to participate. That's due in part to research by the group showing Florida ranks near the bottom of the nation in per capita grants and grants as a percentage of federal taxes paid.
That can in part be due to an under-count in the Census.
Florida TaxWatch also releases an annual "Budget Turkey Watch Report," offering budget veto recommendations for the Governor, who has line-item veto power. Last Session, Gov. Ron DeSantis vetoed 193 items in total, 49 of which were among the programs listed in TaxWatch's report. Those 49 programs totaled nearly $45 million in cuts.