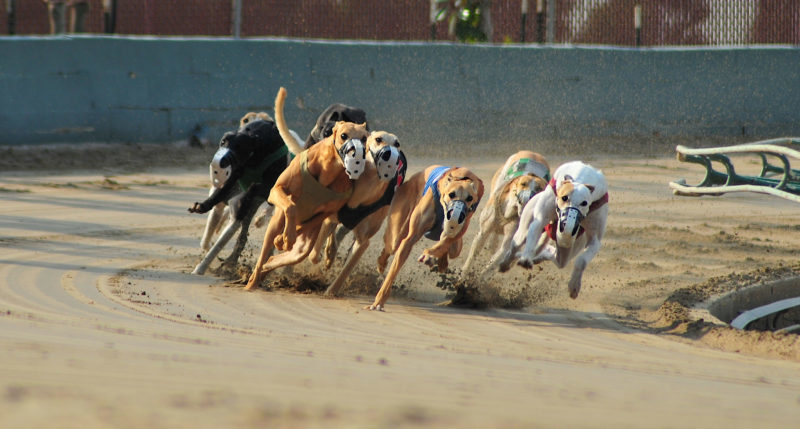 Voters last year approved a dog racing ban that starts in 2021.
Correction: An earlier version of this article misattributed the origin of an August press release. The Florida Greyhound Association published the release.
Following last year's greyhound racing ban, the Democratic House leader wants to pay back industry workers who will lose their jobs by the end of next year.
Voters approved a constitutional amendment in 2018 that will outlaw dog racing and betting starting in 2021. But legislation by Rep. Kionne McGhee, of Cutler Bay, would create a compensation trust fund to distribute to people affected by the industry's closure.
"As a result of the prohibition on greyhound racing and wagering, thousands of people have lost or will lose their jobs, and racing greyhound and kennel owners will lose millions of dollars in property value," according to the legislation.
McGhee filed both bills (HB 803 and HB 805) Tuesday. The legislation would establish the trust fund within the Department of Business and Professional Regulation's Division of Pari-mutuel Wagering.
After 69% of voters approved Amendment 13, greyhound racetracks began closing across the state. Five of the state's 11 tracks either closed or did not reopen for a new season, said National Greyhound Association executive director Jim Gartland.
In August, a St. Petersburg kennel owner sued the state for damages for devaluing his greyhounds. Others filed a suit last month.
Due process requires that racing dog owners be compensated, according to an August Florida Greyhound Association news release. But Attorney General Ashley Moody has asked a state judge to dismiss the case because voters passed the ban.
Dollars for the fund would be diverted from revenue from other betting programs, including savings from the greyhound race betting industry closure. The betting regulatory agency would also select a statewide organization to distribute the fund and provide the state with an annual expenditure report.
Unless terminated sooner, the trust fund would continue into 2024.