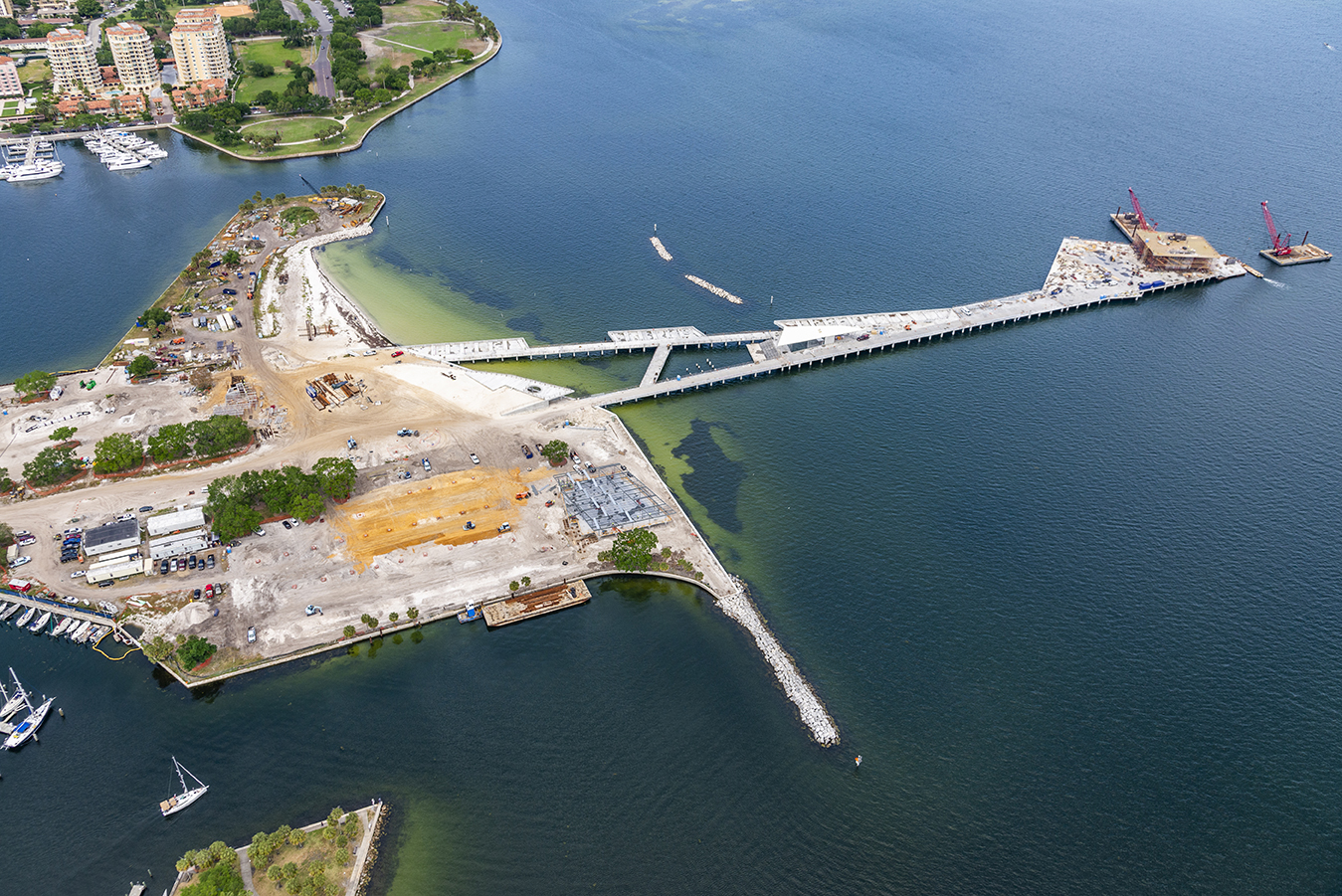 A simple change to city code would let people get their drinks to-go.
The city of St. Petersburg is seeking changes to its City Code to allow visitors to the new Pier to carry alcoholic beverages throughout the Pier district.
City Council will decide Thursday whether or not to create a "specialty center" throughout the pier district that would provide an exemption from Florida law banning businesses from selling alcohol for consumption off premises.
Limited exemptions for specialty centers allow businesses to sell alcoholic beverages that can be carried off premises to other areas within the established zone.
"Active and passive spaces both benefit from immediate proximity to eating and drinking establishments. Continuous linkages connecting multiple destinations enhance accessibility, variety and choice for all visitors," an agenda item for the issue explains.
In order to establish a specialty center, the city must show that the area includes at least 50,000 square-feet of leasable area and that it is adjacent to a navigable water body. The Pier District meets both criteria.
"The Municipal Pier District specialty center meets both of these threshold requirements, as the myriad features of the District, such as Fresco's, the Museum of History, the Pavilion, Doc Ford's and Teak, among other spaces, collectively surpass the 50,000 square-feet of leasable space required by state law, and the district is, of course, adjacent to Tampa Bay, a navigable water body," the request reads.
The Tampa Riverwalk is a local example of a city amenity receiving the specialty center exemption.
"The ability to move seamlessly throughout the elements of the district is important for all visitors. Park, family and play amenities, abound, abutting structures that serve the public with a focus on the pedestrian experience. Restaurants in particular are key to both the customer experience and maintain an economically vibrant project," the request reads.
"The ability for visitors to the St. Pete Pier to make a food or beverage purchase in a restaurant and carry it to another amenity within the district is consistent with the ability to enjoy multiple destinations safely without being restricted to any one premises."
The specialty center designation would also allow people to carry alcoholic beverages purchased at businesses within the Pier District on Spa Beach. However, alcoholic sales on Spa Beach would still require a special permit in conjunction with a co-sponsored event.