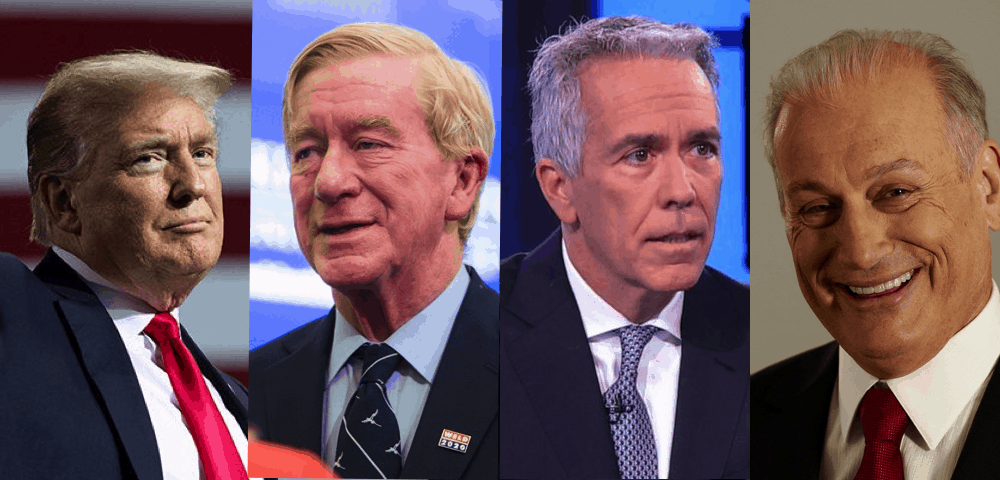 The candidates qualified, but party leaders predict a rout for incumbent.
Three candidates will compete against President Donald Trump in Florida's Republican presidential preference primary.
The Republican Party of Florida on Nov. 26 submitted a list of four candidates who will appear on the March 17 presidential primary ballot. Former Massachusetts Gov. Bill Weld, former Ohio U.S. Rep. Joe Walsh and perennial Florida candidate Roque 'Rocky' De La Fuente all qualified for the ballot.
Republican Party of Florida Chairman Joe Gruters made clear Florida would not cancel its primary simply because an incumbent Republican was running. The party, he said, would be happy to wash checks from candidates challenging Trump for the nomination.
But Gruters still predicts the President will annihilate competitors for Florida's delegate votes.
"Florida is where President Trump now resides officially," Gruters noted. "He'll be able to cast a ballot for himself. In the primary, you will see an absolute rout take place. He is loved by the base and by pretty much all Floridians, He will use this to build momentum as he goes into the General Election."
Trump, as an incumbent Republican president, only needed to submit a letter to the state party asking to appear on the ballot in order to qualify. Other candidates had to pay a $25,000 qualifying fee or submit 3,375 petitions, with at least 125 signatures from each of Florida's 27 Congressional districts.
The Florida Republicans will hold a primary even as some states choose not to allow any candidate to challenge the president. Georgia Republican Party Chairman David Shafer, for example, on Tuesday announced only Trump will appear on a primary ballot there, according to The Hill. Four other candidates had submitted for consideration to appear on the ballot.
As the third most populous state in the union, Florida has 122 delegates up for grabs in the Presidential Preference Primary. It's a winner-takes-all state, meaning all delegated will be pledged to vote for the top candidate when they go to the Republican National Convention.
Weld was the first candidate to challenge Trump in the primary, announcing last April. He ran in 2016 as the Libertarian candidate for Vice President.
Walsh announced in August he would challenge Trump from the right. Once a supporter of Trump, he's been highly critical of Trump since the President took office.
De La Fuente has run for statewide office in Florida and California a number of times, most recently running as a Democrat for Senate here in 2016. The same year, he ran for President listing California as his home state.
Last updated on December 3, 2019