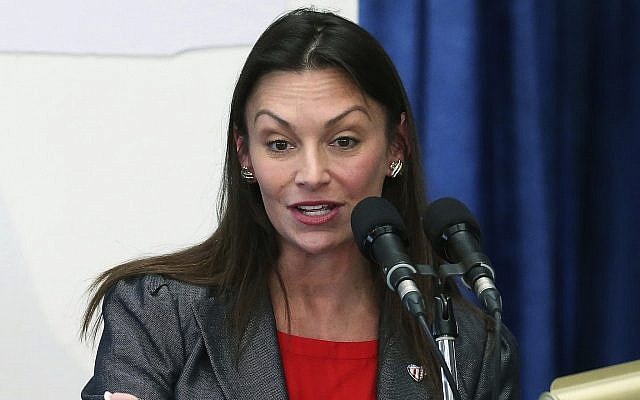 The Agriculture Commissioner defended her move as a protest against the lack of transparency in the process.
Republican Party of Florida (RPOF) leaders say Agriculture Commissioner Nikki Fried ignored the law when she abstained on a Monday Cabinet vote.
Fried's holdout was the latest in her continued protest over what she characterizes as a lack of transparency in the effort to hire the new Office of Financial Regulation (OFR) Commissioner. On Monday, Gov. Ron DeSantis and the two Republican Cabinet members approved the appointment of securities lawyer Russell Weigel.
"Nikki Fried plays politics when she abstains from legally required Cabinet votes," RPOF Chairman Joe Gruters said in a Wednesday statement. "Voters trusted her to be a state leader, not run away from tough decisions."
The party bases its claim on Section 286.012 of the Florida Statutes, which says state officials "may not abstain from voting" unless there is a conflict of interest. But Fried's office responded in kind, citing Section 20.121(3)(d), which only specifies that three affirmative votes are necessary to approve an OFR Commissioner.
"Commissioner Fried was not required to vote for the OFR Commissioner. On prior votes, such as the vote to remove OFR Commissioner Rubin, she has also not participated due to lack of transparency," said Franco Ripple, a Department of Agriculture spokesman.
"She continues to have serious concerns about the appearance of conversations among other Cabinet members outside of Sunshine, which damages the open government Floridians expect and deserve."
After a Tuesday Cabinet meeting, CFO Jimmy Patronis called Fried's abstention a "rookie mistake." And later that day, she shot back after a Tallahassee town hall:
"There're a lot of conversations happening behind closed doors that by the time the Cabinet meeting actually starts, decisions have been made and outside of sunshine."
Weigel stepped into a role Monday that has been vacant since the Governor and Cabinet fired his predecessor, Ronald Rubin, in July. The former OFR Commissioner was ousted after he was accused of sexual harassment and inappropriate workspace comments, allegations he denies.