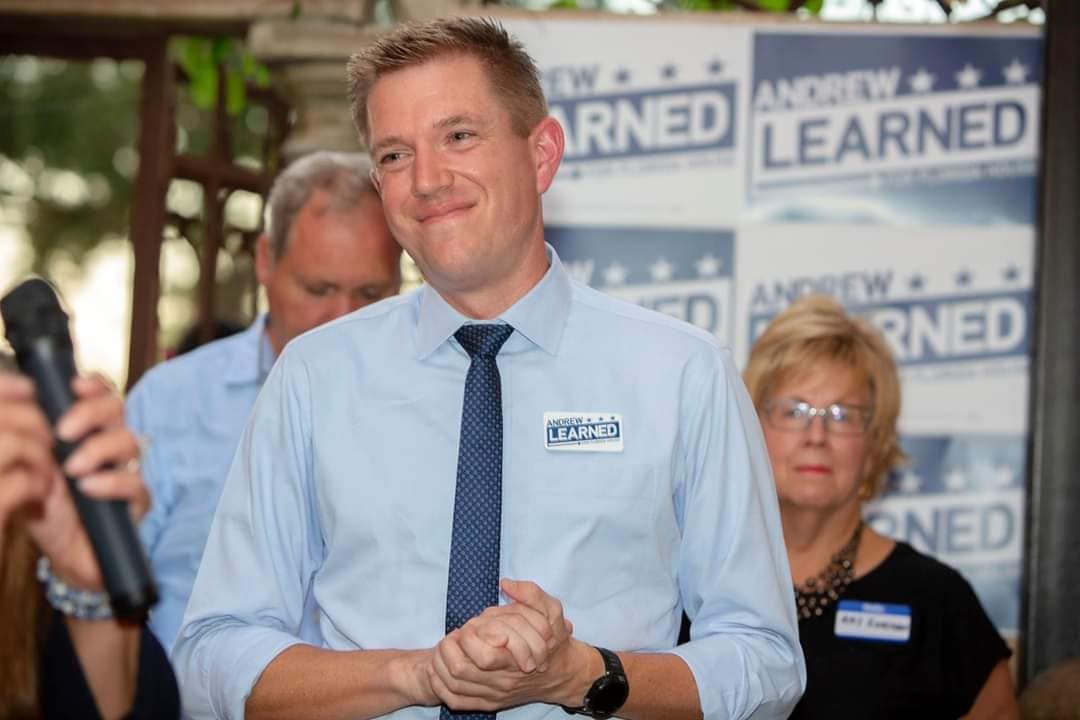 Districts are re-drawn every ten years.
House District 59 candidate Andrew Learned is appealing to voters worried about the future political makeup of the Florida House of Representatives.
In an email sent to subscribed voters Friday, Learned used a font the campaign claims was "written using a font made from the outline of gerrymandered Congressional Districts."
The font, barely comprehensible, appears blurry because its outlines are a conglomeration of squiggly lines.
Florida Congressional Districts are drawn, in many cases, with abrupt carve-outs to include or exclude certain areas. In one of the most obvious examples, Congressional District 4 includes the most northeasterly portion of Florida, but most of the greater Jacksonville area is carved out into Congressional District 5.
The makeup of CD 5 changed after the Florida Supreme Court ruled some gerrymandered districts, including 5, had to be re-drawn. The district had been a particularly egregious example of gerrymandering, snaking its way from northeast Florida all the way to Orlando. The existing district, which excludes the more liberal urban Jacksonville core, now still favors Democrats, but keeps CD 4 conservative.
Congressional and Legislative districts are re-drawn every 10 years, which means redistricting is set to begin in 2020. The new maps will likely favor whichever party is in power.
"Gerrymandering is why Florida, which is famously an evenly divided state, has a near supermajority in the Florida House," Learned's campaign email reads. "You can help us end gerrymandering in Florida by making a contribution right now."
"This next election will decide who draws maps for the next decade."
The plea to voters is a strategic one. Learned is running to replace fellow Democrat Adam Hattersley. Hattersley successfully flipped the seat blue in 2018, winning the seat formerly held by Republican Ross Spano. Hattersley's decision to run for Congress and leave his legislative seat leaves an opening for Republicans to reclaim the seat.
Drawing on long-term fears about gerrymandering makes Learned's race just as much about the next two years as it does the long-term political makeup of the Florida Legislature.
His efforts are akin to Democrats pointing to U.S. Supreme Court appointments, which are lifetime appointments, that would likely occur during the current administration. While that tact didn't work in 2016, it's a fight Democrats continue as they anticipate the inevitable departure of Justice Ruth Bader Ginsberg after the 2020 election.
"We can either win for the next decade, or lose. The choice is ours," Learned wrote.
The email suggest campaign contributions of $7, $27, $47 or a "choose your own amount" option.
"Join us and let's demand fair maps and elect Andrew Learned for Florida," the email concludes.