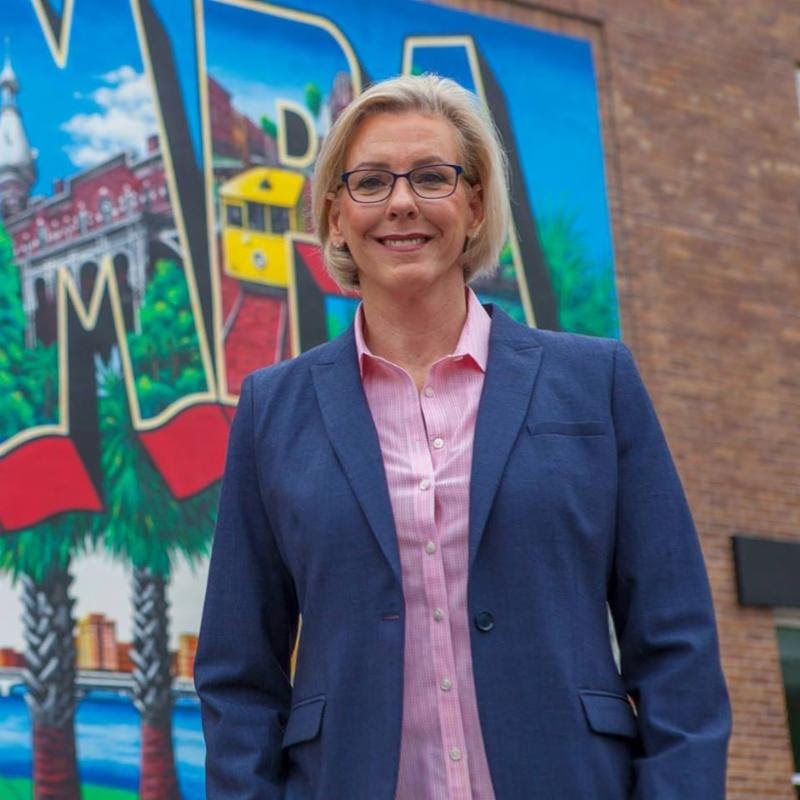 The committee is working to keep the U.S. in the Paris Climate Agreement.
Tampa Mayor Jane Castor joined the Climate Mayor's Steering Committee that serves as a coalition of U.S. mayors to identify ways cities can tackle current and future climate crisis issues.
Castor's move is furthers her campaign promise to increase sustainability and resiliency in Tampa.
"Our administration is laser focused on addressing climate change facing the City of Tampa and the region," Castor said. "We're a region surrounded by water and while that is part of our beauty it also makes us ground zero for sea-level rise. I look forward to tackling this effort as a region while implementing best practices from coastal cities from around the globe."
The newly formed national coalition of climate-focused mayors includes 438 mayors. Of those, 24 are members of the newly formed steering committee. Among other local policy suggestions, the group is also working to uphold the Paris Climate Agreement.
The committee will work among its members to drive climate action and raise awareness of issues that arise as a result of environmental damage.
Members include mayors from both coastal and inland cities and represents cities both big and small.
Members recognize the need for cities to lead on climate change regardless of what policies are enacted at the federal level in part because individuals interact most closely with their city government and it is often municipal leaders that are called upon to respond to disaster first.
President Donald Trump, for example, has vowed to withdraw the United States from the Paris agreement.
Castor and Orlando Mayor Buddy Dyer are the only Florida Mayors to join the steering committee.
Other members of the Climate Mayors steering committee include:
— Steve Adler (Austin, TX)
— Ethan Berkowitz (Anchorage, AK)
— Jim Brainard (Carmel, IN)
— Michael Cahill (Beverly, MA)
— Kirk Caldwell (Honolulu, HI)
— LaToya Cantrell (New Orleans, LA)
— Melvin Carter (Saint Paul, MN)
— Frank Cownie (Des Moines, IA)
— Bill de Blasio (New York City)
— Mike Duggan (Detroit, MI)
— Kevin Faulconer (San Diego, CA)
— Greg Fischer (Louisville, KY)
— Kate Gallego (Phoenix, AZ)
— Michael Hancock (Denver, CO)
— James Hovland (Edina, MN)
— Eric Johnson (Dallas, TX)
— Lioneld Jordan (Fayetteville, AR)
— Tim Keller (Albuquerque, NM)
— Ron Nirenberg (San Antonio, TX)
— Bill Peduto (Pittsburgh, PA)
— Satya Rhodes-Conway (Madison, WI)
— Lucy Vinis (Eugene, OR)