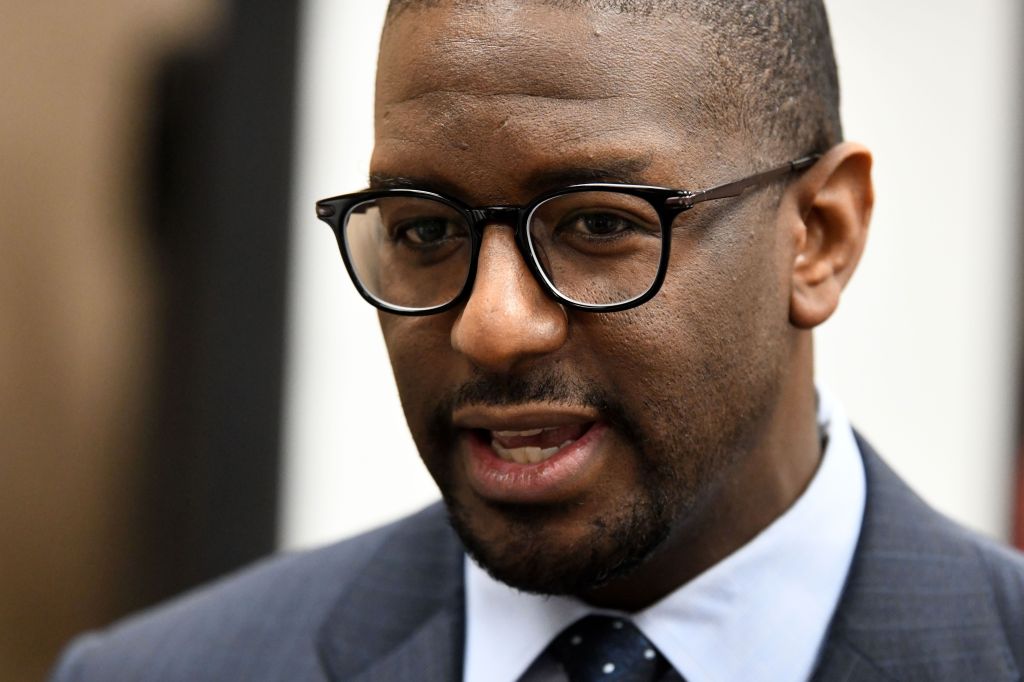 Those endorsements cover several elections expected to be close in 2020.
Forward Florida, a political committee run by former Democratic gubernatorial candidate Andrew Gillum, announced Friday a round of 21 endorsements in upcoming state legislative campaigns.
Those endorsements cover several elections expected to be close in 2020 — including the high-profile contest for the open seat in Senate District 39.
As expected, Forward Florida is putting its support behind Democratic candidates in those contests. Gillum's group is backing now-state Rep. Javier Fernandez, who is competing in SD 39, state Rep. Shevrin Jones, who is also seeking a move to the Senate in SD 35, and Democratic candidate Jim Bonfiglio.
Bonfiglio is competing in House District 89 against GOP state Rep. Mike Caruso. This will be a rematch of the 2018 contest which — like Gillum's run for Governor — ended up in recount territory.
After all votes were cast in 2018, Caruso edged Bonfiglio by just 32 votes out of more than 78,000.
Gillum released a statement Friday morning to announce the news.
"I am proud to endorse the values and visions of these remarkable public servants who are all working to move Florida forward," said Andrew Gillum.
"This first round of endorsements represents our commitment to building a lasting progressive movement in Florida — and turning that movement into real victories up and down the ballot. So much of what affects everyday Floridians' lives happens at the state level, so it is vital that we are working to flip Florida Blue on every level of the ticket."
The move comes after a late November announcement that Forward Florida would be giving $150,000 to the Florida Democratic Party House Victory Caucus, a group aimed at helping Democrats take the state House.
Earlier this year, Gillum's group promised to help "register and engage 1 million new voters" prior to the 2020 election. But a report from Florida Politics' Jacob Ogles showed the group showed Democratic registrations had increased by just over 10,000 from Sept. 2018 to Sept. 2019. Republican registrations had gone up by a net of around 23,000.
Gillum conceded Thursday that the group is also counting updated registrations in their count.
A full list of the candidates being endorsed by Gillum's organization is below:
— Rep. Loranne Ausley, Senate District 3 candidate
— Sen. Randolph Bracy, Senate District 11
— Sen. Perry Thurston, Senate District 33
— Rep. Shevrin Jones, Senate District 35 candidate
— Sen. José Javier Rodríguez, Senate District 37
— Rep. Javier Fernandez, Senate District 39 candidate
— Kayser Enneking, House District 21 candidate
— Patrick Henry, House District 26 candidate
— Rep. Geraldine Thompson, House District 44
— Rep. Kamia Brown, House District 45
— Rep. Anna Eskamani, House District 47
— Rep. Carlos Guillermo Smith, House District 49
— Rep. Diane Hart, House District 61
— Rep. Fentrice Driskell, House District 63
— Rep. Wengay Newton, House District 70
— Rep. Delores Hogan Johnson, House District 84
— Jim Bonfiglio, House District 89 candidate
— Linda Thompson Gonzalez, House District 93 candidate
— Rep. Cindy Polo, House District 103
— Rep. Dotie Joseph, House District 108
— Franccesca Cesti-Browne, House District 115 candidate