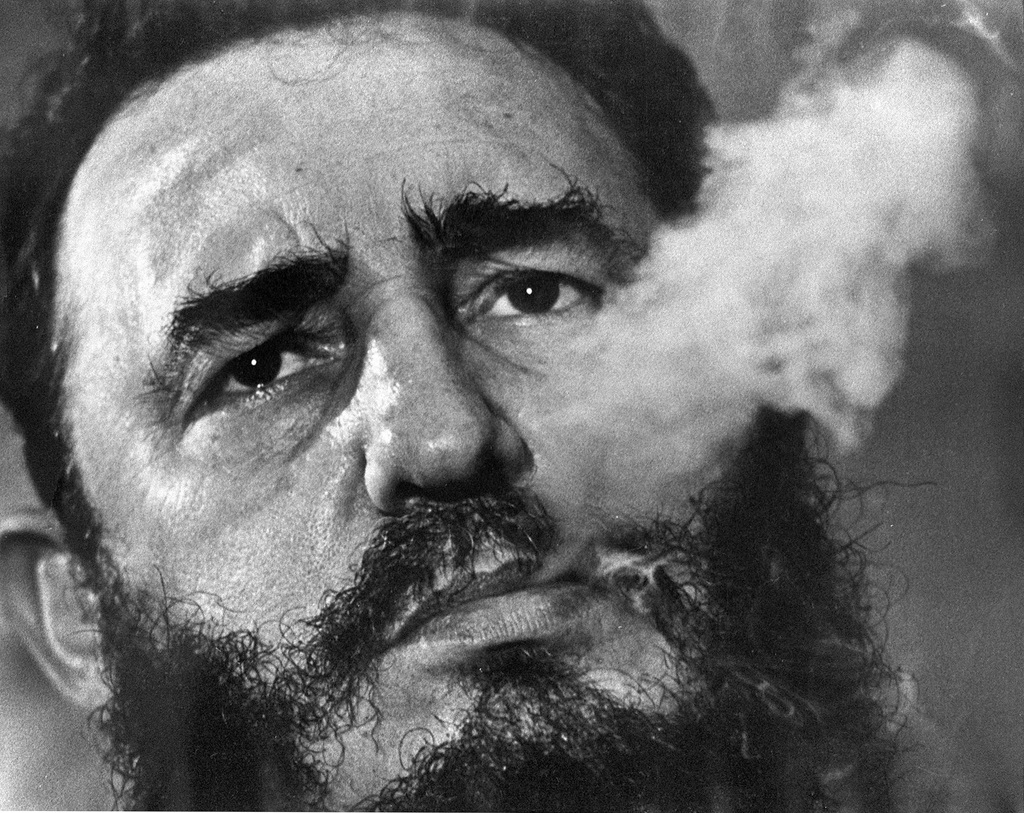 Yadira Escobar is challenging GOP U.S. Rep. Mario Díaz-Balart, a staunch Castro critic.
Yadira Escobar may be running for Congress as a Democrat. But the state and local chapters of the Democratic Party have both refused to back her, citing her past defense of former Cuban leader Fidel Castro.
A report from the Miami Herald details those defenses. Speaking to a radio station linked to the pro-Castro group Alianza Martiana, Escobar said history would remember Castro kindly.
"Fidel Castro did not fall before his enemies; history has quite absolved him," Escobar said.
"The truth is that Fidel Castro will be portrayed in history books in a very positive light."
She also called Castro's reforms after taking power "mostly positive and necessary to protect the sovereignty of Cuba."
Escobar is challenging GOP U.S. Rep. Mario Díaz-Balart in Florida's 25th Congressional District. Díaz-Balart and his family, who are of Cuban descent, have long been staunch critics of the Castro regime.
However, in a talk with the Miami Herald, Escobar denied being a blind defender of the Cuban government.
"It is not my fault that the Cuban government, coincidentally, supports the right to self-determination," Escobar told the paper.
"I advocate for the sovereign right of every nation to decide its own political future."
Still, that's led the Florida Democratic Party (FDP) and the Miami-Dade Democratic Party to condemn Escobar's candidacy.
Luisana Pérez Fernández, an FDP spokeswoman, told the Miami Herald the state party would not back Escobar in the race.
"We're a big-tent party," Fernández said. "But that doesn't mean we're going to have people who support Castro."
Steve Simeonidis, who chairs the Miami-Dade Dems, issued a similar statement.
"The @MiamiDadeDems strive to be as inclusive as possible," Simeonidis wrote on Twitter.
"But it's a disservice to our community if we don't stand against someone who claims to be a Democrat but proceeds against the basic tenants of our Party. We cannot support a candidate who supports Castro & the Cuban gov."
Friday afternoon, Democratic U.S. Rep. Debbie Mucarsel-Powell of Florida's 26th Congressional District added her name to the list of Democrats opposing Escobar's run.
"Nobody who supports the Castros' murderous regime has any business running for office," Mucarsel-Powell wrote on her campaign's Twitter account.
Mucarsel-Powell did take heat in her previous campaign, however, for refusing to return a donation to her campaign from U.S. Rep. Barbara Lee of California.
When Castro died in 2016, Lee, who serves out of Oakland, California, said Americans should "stop and pause to mourn his loss."
Lee also highlighted "social improvements" that resulted from Castro's revolution. And in a statement on her House website, Lee asserted "Castro was a recognized world leader who was dedicated to the Cuban people."
Republicans have long tried to paint Democratic candidates and politicians as "socialist," in an effort to drive down their support with Hispanics and non-Hispanics alike who either experienced or witnessed the atrocities of Cold War-era dictatorships.
That language is often hyperbole thrown around in the heat of a political campaign. But Escobar's comments pose a more difficult problem as she runs in a region that is home to many Cuban exiles.
That link to a community that is strongly anti-Castro likely led to Democrats doing their best to distance themselves from Escobar's campaign. Whether they can find someone to prevent her from the nomination is a different story.