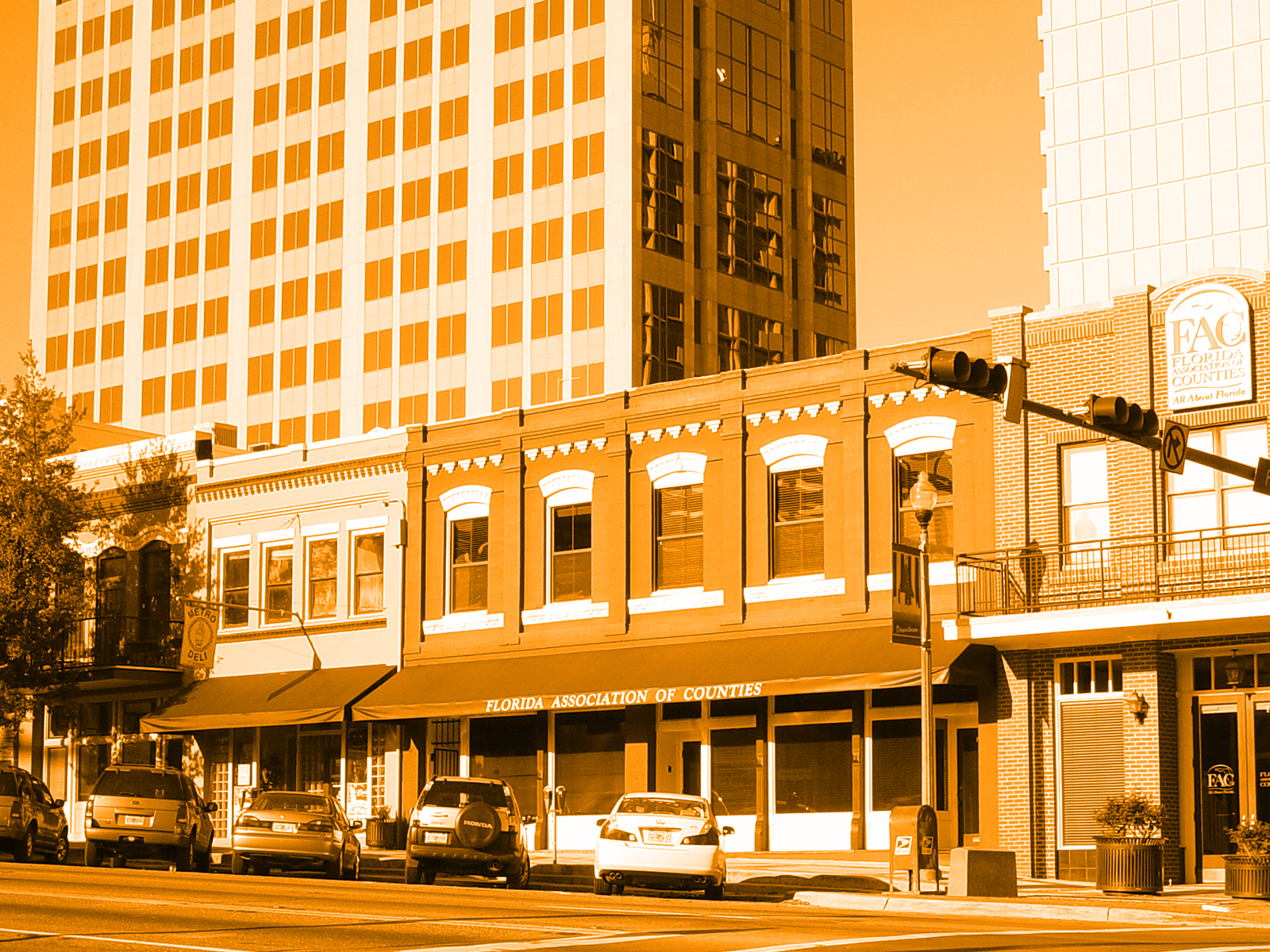 Here's your AM rundown of people, politics and policy in the Sunshine State.
Mazel Tov and congratulations to Agriculture Commissioner Nikki Fried, who is now engaged to her longtime boyfriend Jake Bergmann, the founder and CEO of venture management firm Iconoclast Ventures. Bergmann is also a shareholder, founder and former CEO of the medical marijuana supplier Surterra. The couple currently shares a home in Tallahassee. Throughout the 2018 campaign, Bergmann was a frequent presence at Fried's side, and even stood with her during the swearing-in ceremony earlier this year, when Fried become the only Democrat in the Florida Cabinet.
While the couple have not yet set a firm wedding date, it's certain the two are extremely excited to spending their lives together.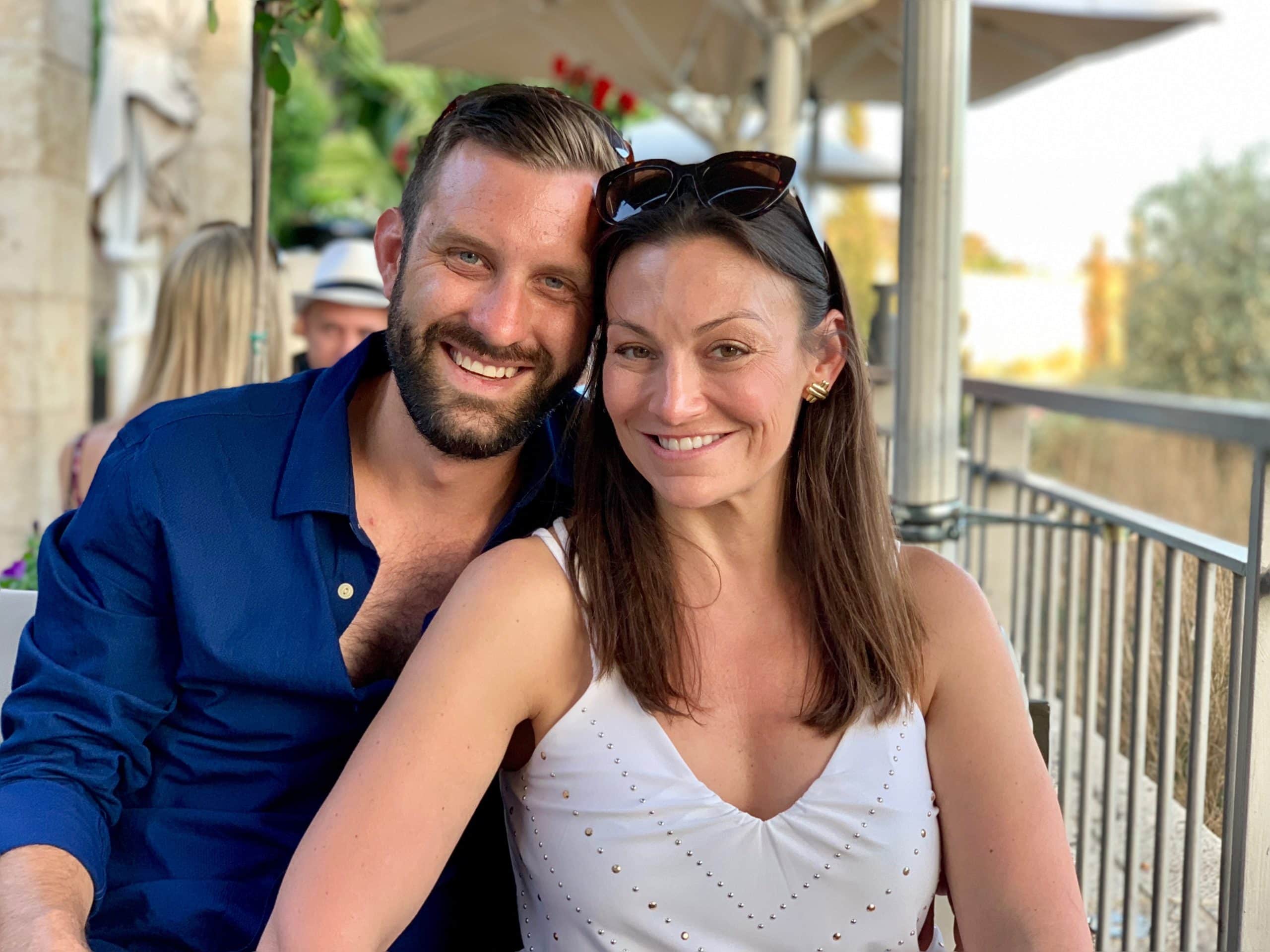 ___
Congratulations are also in order for Matt Blackwell, legislative director for U.S. Rep. Neal Dunn, who proposed to Leah Grace Denny, a legislative assistant for U.S. Rep. Joe Wilson, at the Georgetown waterfront Thursday night.
— TODAY'S SUNRISE —
Florida lawmakers are back in The Capitol this week for one final round of committee hearings before the start of the Legislative Session next month.
Also, on today's Sunrise:
— Another Florida town is suffering through the aftermath of a mass shooting … this time it's Pensacola, and the shooter was a Saudi officer in flight training at the Naval Air Station.
— Donald Trump raises big bucks for the Florida GOP, with the help of two former American soldiers accused of war crimes.
— A new report in the Tampa Bay Times says more Florida kids are involuntarily committed for mental health treatment because they are autistic, disabled or merely misbehaving, thanks to the Baker Act.
— And a Florida man really shows a dog who's boss.
To listen, click on the image below:
— SITUATIONAL AWARENESS —
—@MattGaetz: The military is not a feature of my community — it is the defining characteristic.
Tweet, tweet:
If you want to see how special Pensacola is, this was the line to donate blood within hours of news of the shooting at @NASPCOLA @andrewmckay1620 pic.twitter.com/C6aa5gyzxt

— Alex Andrade (@RAlexAndradeFL) December 7, 2019
Tweet, tweet:
Best surprise I could ever give my 84 year old mother, a delightful call from @realDonaldTrump from Air Force One. Thank You Mr. President! #flapol pic.twitter.com/QDRILhdcRl

— Jimmy Patronis (@JimmyPatronis) December 8, 2019
—@GwenGraham: Hey. Just a heads up to all of you in the @FloridaGOP who stalk my Twitter feed. Everytime you accidentally like one of my tweets, I see it, even if you delete it later. No worries though, I take it as a compliment
—@CarlosGSmith: Thank you Rep. @EmilySlosberg for having the courage share your incredibly personal struggle. You are making a tremendous impact toward breaking the stigma around mental health. So much respect for you as a colleague, as a human & as a friend. We got you!
Tweet, tweet:
Congratulations to the new President of Florida Blue Key, my daughter Regan. We are so proud of you! pic.twitter.com/tS41PFy6oc

— Tom Lee (@TomLeeFL) December 8, 2019
—@Fineout: FSU President John Thrasher joked that over the last few weeks "the press reported about places I've never been."
—@HatterLynn: Yes. I've done it. I have caved to mass media marketing. I have bought Disney plus just to see baby yoda.
—@Tometrics: Jameis Winston is the ONLY quarterback in NFL history to throw four touchdown passes, throw three interceptions, rush for a touchdown and gain 400 passing yards in a game.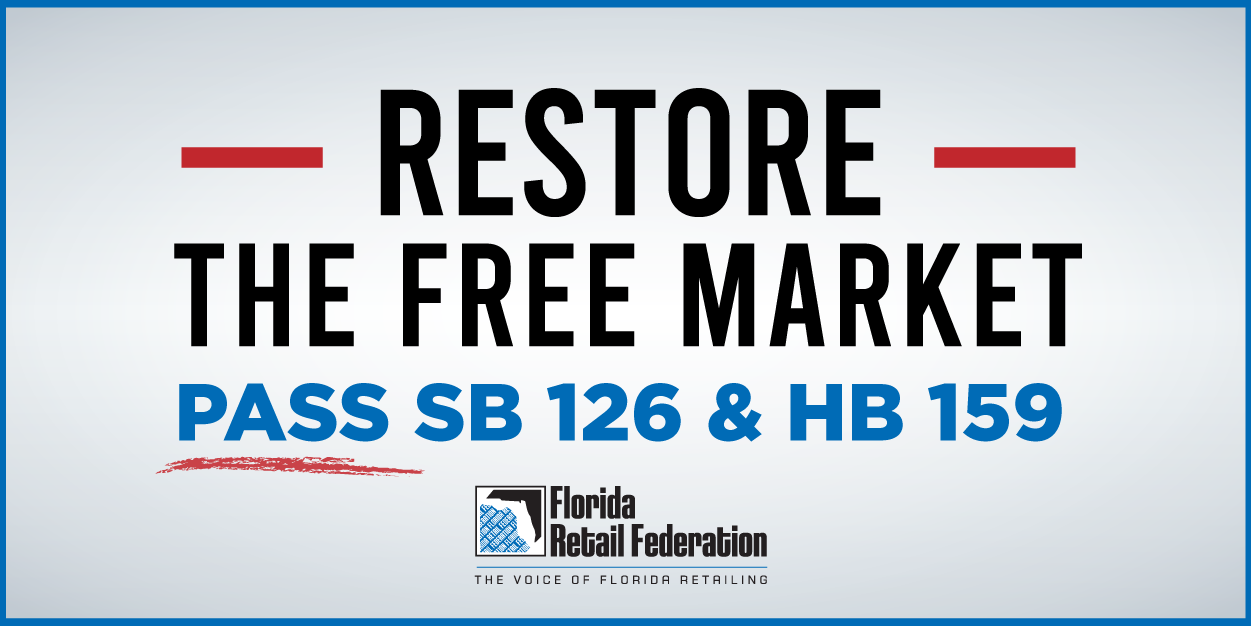 — DAYS UNTIL —
UK general election — 3; Sixth Democratic debate — 10; "The Rise of Skywalker" premiers — 11; College Football National Championship — 35; 2020 Session begins — 36; Florida TaxWatch State of the TaxPayer Dinner in Tallahassee — 37; New Brexit deadline — 53; Super Bowl LIV in Miami — 55; Great American Realtors Day — 56; Iowa Caucuses — 56; New Hampshire Primaries — 64; Nevada caucuses — 75; Last day of 2020 Session (maybe) — 95; Florida's presidential primary — 99; "Black Panther 2" debuts — 148; 2020 Summer Olympics in Tokyo begin — 226; Florida primaries for 2020 state legislative/congressional races — 253; First Vice Presidential debate at the University of Utah — 303; First Presidential Debate scheduled at the University of Michigan — 311; Second presidential debate at Belmont — 318; 2020 General Election — 330.
— TRUMP IN FLORIDA —
"Donald Trump in 'rare form' at closed-door speech to Florida Republicans" via Samantha Gross and David Smiley of the Tampa Bay Times — The annual Statesman's Dinner, which raised $3.5 million for the state party, was met with unusual secrecy. The 1,000 attendees were required to check their cellphones into individual-locked cases before they entered the unmarked ballroom at the south end of the resort. Reporters were not allowed to attend. But the secrecy was vital to Trump's performance, which attendees called "hilarious." Riding the high of the successful event turnout — and without the pressure of press or cellphones — Trump transformed into a "total comedian," according to six people who attended the event.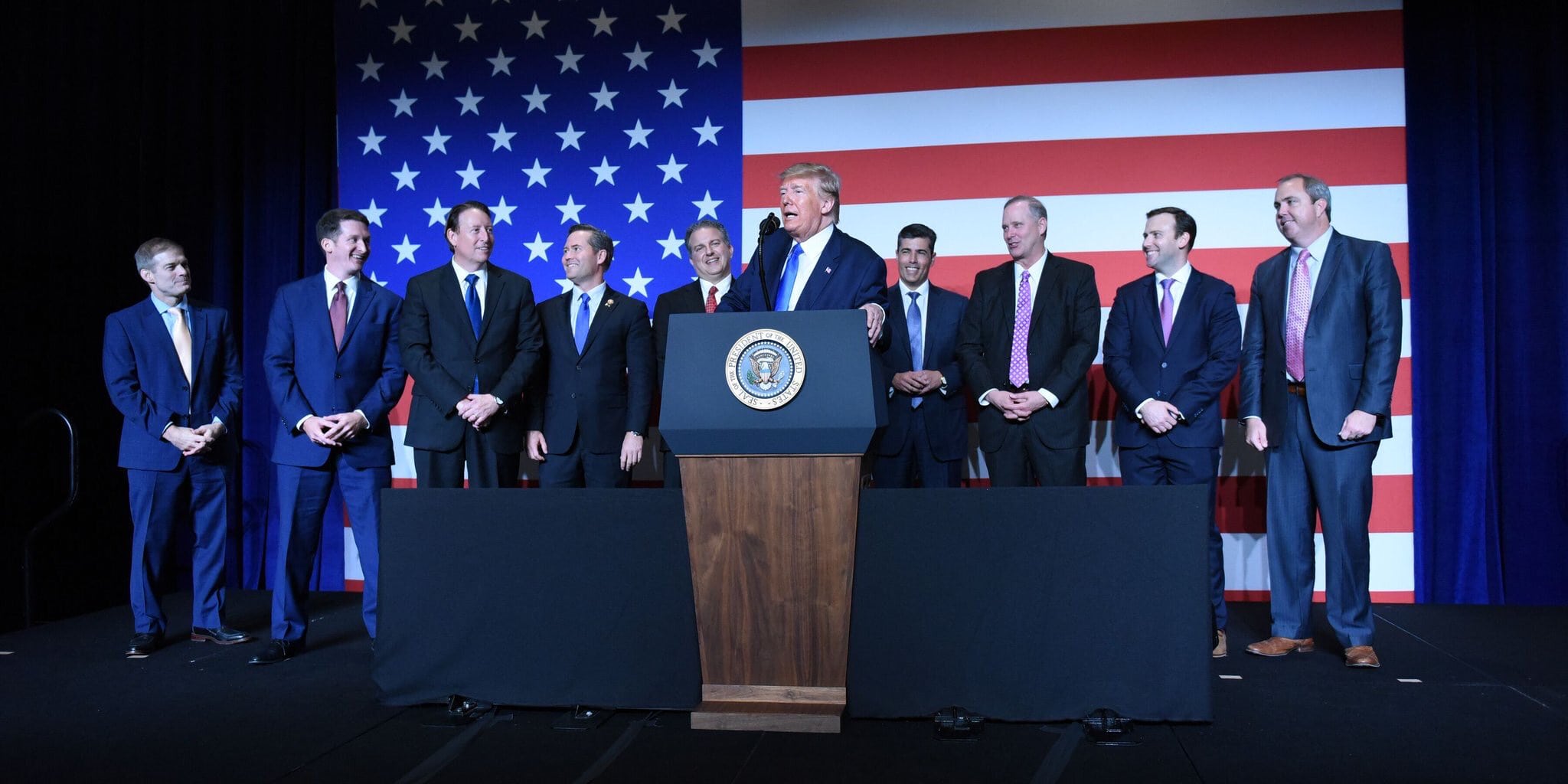 "In Florida, Trump says he's Israel's best pal in White House" via The Associated Press — Trump energized an audience that numbered in the hundreds at the Israeli American Council National Summit in Florida by recounting his record on issues of importance to Jews, including an extensive riff on his promise to recognize Jerusalem as the Israeli capital and relocate the U.S. Embassy there from Tel Aviv. Trump said his predecessors only paid lip service to the issue. "They never had any intention of doing it, in my opinion," Trump said. "But unlike other presidents, I kept my promises." Trump also highlighted his decision to reverse more than a half-century of U.S. policy in the Middle East by recognizing Israel's sovereignty over the Golan Heights, the strategic highlands on the border with Syria.
— ON THE PLANE WHERE IT HAPPENS —
Several Florida Republican leaders ended up with a surprise ticket to Washington Saturday.
After being called onto the stage with Trump at the Republican Party of Florida's Statesman of the Year Dinner, Chief Financial Officer Jimmy Patronis, Senate President Bill Galvano, Speaker-Designate Chris Sprowls, House Majority Leader Dane Eagle and RPOF Chair Joe Gruters were all invited to fly to D.C. on Air Force One.
No one expected the invite, or even had a bag packed, but when the President asks if you want to ride on Air Force One, well, what else is there to do?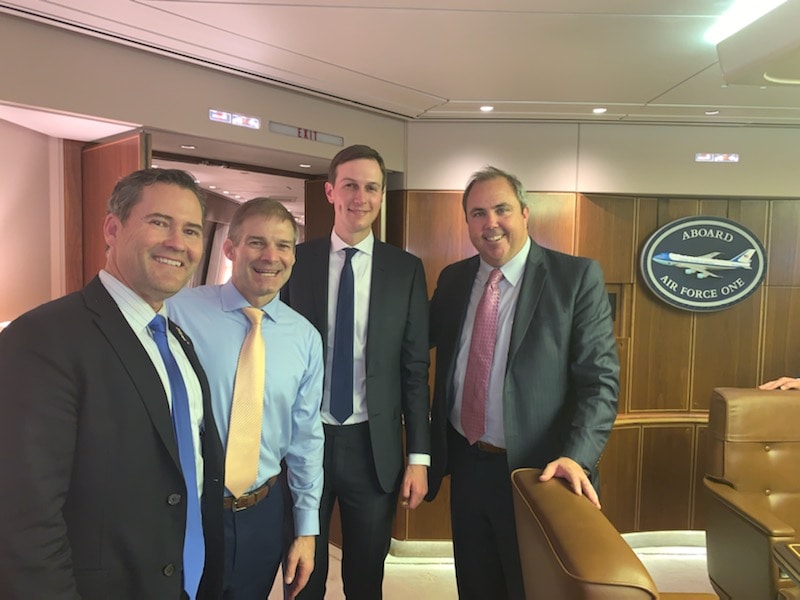 "It was an incredibly nice trip and a chance to see him in action," said Eagle.
The Florida group was in attendance when Trump gave a significant policy speech to the Israeli-American Council, and the President gave a shoutout to all that were there.
Gruters said the Floridians all rode in the meeting room area, where Cabinet meetings get depicted in movies. The group watched a UFC fight and an Ohio State-Wisconsin football game.
Eagle mentioned that his wife, Brooke, is probably a bigger fan of UFC than he is. Trump, though, said that was not the case when it came to him and First Lady Melania Trump.
The talk on the plane, of course, turned to politics. The Statesman Dinner, which drew 1,100 attendees, raised a record $3.5 million for the party. Gruters said conversation also turned to the 2020 race in Florida, the 2016 surprise victory for Trump, and even a 2012 local Statesman Dinner in Sarasota. Gruters organized that event, but Saturday marked his first flight on Air Force One.
Eagle, who is in a crowded race for an open congressional seat, said his own contest came up as well. "We discussed the race," Eagle said, but he declined to get into details. Of course, it's somewhat notable Eagle ended up on the flight, but, then again, he has known Trump for 14 years. Indeed, he wasn't passing up a chance to get the President's ear.
After flying to D.C. in style, the Florida leaders all got their commercial flights back home. Gruters and Eagle flew together back to Miami, where their wives had waited for them. While the trip was a surprise, all said family were very accommodating to the change in plans.
Gruters said: "It was an incredible opportunity to have these conversations and a once-in-a-lifetime experience."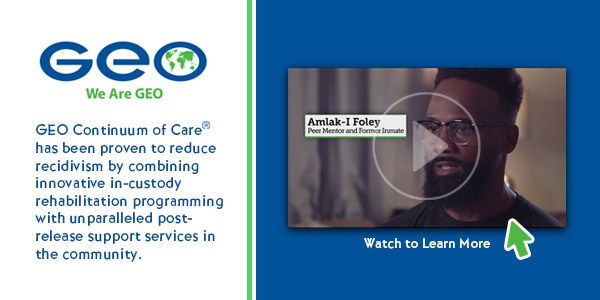 — NAS SHOOTING — 
"'He just shot through the door': Injured airman describes NAS Pensacola shooting" via Ryan Mills of the Pensacola News Journal — He opened fire, shooting out the glass and spraying bullets inside the office, where Ryan Blackwell and two colleagues took cover after hearing gunshots down the hall. It lasted 15 seconds. Maybe 20. Then the gunman moved on. Blackwell was one of the eight people wounded at the Naval Air Station Pensacola, where a Saudi man opened fire at about 6:30 a.m. Three others were killed, as was the gunman, who authorities have identified as Mohammed Saeed Alshamrani, a Saudi military member who was training at the base. Blackwell, a Navy airman and assistant high school wrestling coach, was shot in his right arm and in his pelvis. Ricocheting bullets severed his intestines, he said.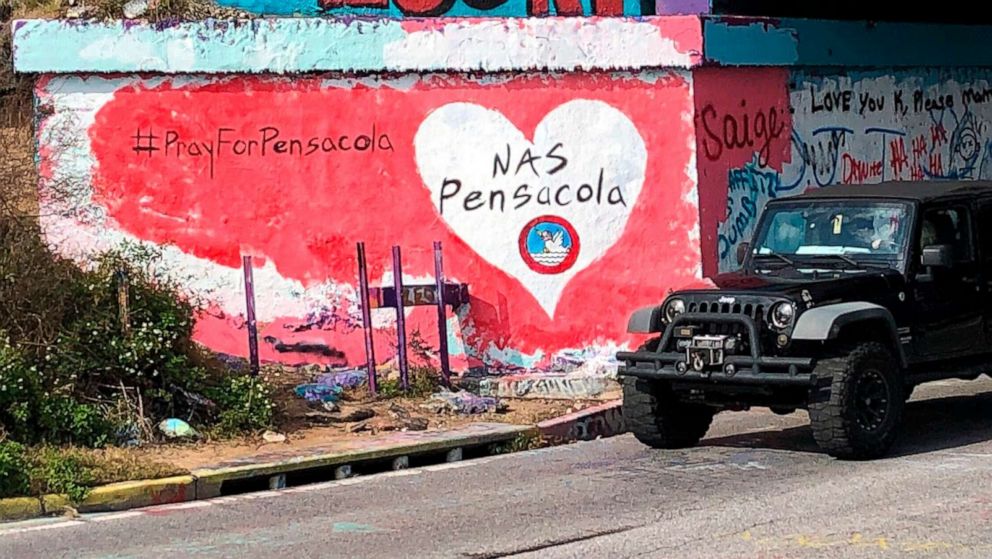 "Father: Navy victim shot standing watch fresh from boot camp" via Russ Bynum of The Associated Press — Fresh out of boot camp, Cameron Walters proudly told his father in Georgia during their nightly video chat that he had passed the exam qualifying him to stand watch and help secure building entrances at Naval Air Station Pensacola in Florida. When news broke the next morning of shots being fired at the base, Shane Walters called his son's cellphone repeatedly throughout the day. There was no answer. The 21-year-old airmen apprentice from Richmond Hill had been killed along with two other sailors by a gunman authorities later identified as a military aviation student from Saudi Arabia. Shane Walters told The Associated Press that his son died standing watch at the classroom building where the shooter opened fire.
"St. Petersburg track star among the victims of Pensacola shooting" via Craig Pittman of the Tampa Bay Times — Mohammed Haitham was a track and field star at Lakewood, known for his long legs, big smile, and good high jump scores. After graduating in 2018, he joined the U.S. Navy. Now Haitham is dead, one of the victims of the mass shooting at the Naval Air Station Pensacola, according to his mother, Evelyn Brady, and to Lakewood High School principal Erin Savage. Anthony Snead, the Lakewood High track coach, said that though the tragedy of Hurricane Katrina brought the family to St. Petersburg from Louisiana, Mo never lost his sense of humor. "He liked to laugh and liked to try to make you laugh." "He was an all-around great kid," said Lakewood journalism teacher Kathleen Ovack Tobin.
"Saudi linked to shooting probed for terrorism. He had clashed with instructor." via the New York Times —(A) new report emerged that the Saudi trainee filed a formal complaint earlier this year against one of his instructors, who left him "infuriated" in class by tagging him with a derogatory nickname. The complaint, quoted in a communication circulated among people connected to the flight training, said that the instructor referred to Alshamrani as "Porn Stash" in front of about 10 other aviation students, embarrassing and angering him. "I was infuriated as to why he would say that in front of the class," the Saudi trainee wrote in his complaint, as quoted in the summary. The document was reviewed by The New York Times and authenticated by a person who spoke with Alshamrani shortly after the incident.
"Official: Base shooter watched shooting videos before attack" via Brendan Farrington of The Associated Press — The Saudi student who fatally shot three sailors at a U.S. naval base in Florida hosted a dinner party earlier in the week where he and three others watched videos of mass shootings. The official said one of the three students who attended the dinner party hosted by the attacker recorded video outside the classroom building while the shooting was taking place. Ten Saudi students were being held on the base Saturday while several others were unaccounted for, said the official. The FBI identified the shooter in a statement Saturday night as Alshamrani a 2nd Lt. in the Royal Saudi Air Force and was a student naval flight officer of Naval Aviation Schools Command.
"FBI says it presumes base shooting was act of terrorism" via Brendan Farrington and Mike Balsamo of The Associated Press — The Saudi gunman who killed three people at the Pensacola naval base had apparently gone on Twitter shortly before the shooting to blast U.S. support of Israel and accuse America of being anti-Muslim, as the FBI confirmed it is operating on the assumption the attack was an act of terrorism. Investigators are also trying to establish whether the killer, Alshamrani of the Royal Saudi Air Force, acted alone or was part of a larger plot. Alshamrani, who was killed by a sheriff's deputy during the rampage at a classroom building, was undergoing flight training at Pensacola, where members of foreign militaries routinely receive instruction.
"Matt Gaetz: Shooting was 'an act of terrorism'" via Jim Thompson of the Panama City News-Herald — "This was not a murder," Gaetz said via Twitter. "This was an act of terrorism." Gaetz posted a video statement on Twitter reacting to the news that the Saudi Arabian flight student had been the shooter at NAS Pensacola. Gaetz used part of his statement to explain why a Saudi Arabian military member would be studying at an American military base. "Saudi Arabia has long sent people to Northwest Florida for this purpose," Gaetz said. "Many of them have gone on to work right alongside our warfighters in the Middle East and around the world."
To watch Gaetz's video update, click on the image below:
"FBI investigating tweets purportedly from suspect in NAS Pensacola shooting that killed 3" via Annie Blanks of FLORIDA TODAY — The FBI is working to confirm that tweets protesting U.S. intervention in the Middle East came from the Saudi military trainee who killed three people and injured eight more at Naval Air Station Pensacola. The tweets were posted at 4:39 a.m. Friday — two hours before the first 911 call came in reporting an active shooting on the military base. The tweets were posted to a Twitter account purportedly linked to the suspect, with a profile photo resembling an overhead shot of NAS Pensacola. The tweets are addressed to "O American people" and outline what the author said is a hatred of the United States for crimes against Muslims, including the detention of suspects in Guantánamo Bay.
"Pensacola naval base shooting tests US-Saudi relations" via The Associated Press — Defense Secretary Mark Esper played down any initial impact on U.S.-Saudi ties. Trump described a conciliatory conversation with the Saudi king. But the shooting also is testing the allies' ties just months after the Trump administration delivered substantial military aid to Saudi Arabia to counter threats from Iran. He said the king "will be involved in taking care of families and loved ones. He feels very strongly.″ Asked about any potential effect on military relations, Esper had said on Friday: "We have strong military-to-military ties." He added, "That's the basis of our relationship with the Saudis. I don't see this undermining" the military-to-military relationship.
"For Trump, instinct after Florida killings is simple: Protect Saudis" via David Sanger of the New York Times — For the White House, the calculus is simple: Saudi Arabia is not only critical to world oil supplies — though no longer critical to the United States' — it is the only regional power able to counter Iran. The result, former members of the Trump administration say, has been a dismissal of any critiques that could weaken that bond. … Trump was so quick and so eager to assure the Saudis that the relationship would continue before anyone knew how to categorize the shooting that it raised questions about how the administration would have responded if the suspect had been an Iranian, or an immigrant from Mexico.
"NAS Pensacola shooting: FBI knows how shooter obtained handgun, sheriff says" via Madison Arnold of the Pensacola News Journal — Escambia County Sheriff David Morgan said authorities have identified how the shooter obtained the handgun that he used to carry out Friday's shooting that killed three people and injured eight others on NAS Pensacola. A foreign national is allowed to purchase a gun in the state of Florida if a certain set of criteria is met, he said. But he said he could not release information as to whether that is how the gunman was able to get his gun, referring those questions to the FBI, which is leading the investigation into the base shooting. Morgan said that his deputies did not have contact with the shooter before Friday's shooting.
Tweet, tweet:
Isn't it interesting how quick Trump and Pompeo are to broadcast Saudi government condolences for the murder of three Americans and how slow they were to criticize the Saudi government's murder of American-resident Khashoggi. https://t.co/J0TB4j98lc

— Martin Indyk (@Martin_Indyk) December 7, 2019
"Rick Scott calls for halt of foreigner training programs after NAS Pensacola shooting" via Renzo Downey of Florida Politics — Appearing on Fox & Friends, the former Governor pleaded his cases for stronger security and vetting procedures and the program's suspension following the shooting by a Saudi Arabian aviation student that left four dead, including the shooter, and injured eight others at a U.S. Navy base in Pensacola. "We have got to make sure that American sailors, American soldiers are safe. We have to have a full review of what happened here. I'm glad Secretary Esper is doing that," Scott said. "We cannot be taking risks for our sailors. I was in the navy, and I can't imagine going to a base and saying to myself, 'You know, I wonder if I'm safe here.'"
"Ron DeSantis says Pensacola shooting 'could have been prevented with better vetting'" via Kirby Wilson of the Tampa Bay Times — "To have this individual be able to take out three of our sailors, to me that is unacceptable, and I think it could have been prevented with better vetting," DeSantis said. The comments came hours after Sen. Scott, another Republican, said the United States should suspend that program, which allows military members from foreign allies into the country for training. Scott argued the program needed a "full review." "We cannot be taking a risk for our sailors," Scott said during an interview on Fox News' "Fox & Friends" program. Scott also argued that the Saudi government needed to cooperate fully with the ongoing investigation into the shooting.
"After NAS Pensacola shooting, city grieves and unites at prayer vigil" via Colin Warren-Hicks of the Pensacola News-Journal — "Today Pensacola hurts," Pastor Ted Traylor said to those gathered at the church in Warrington, which is located less than a mile from NAS Pensacola, where a gunman on Friday killed three people and wounded eight others before deputies killed him. The vigil ended with another powerful display of unity as more than a dozen active-duty military members and veterans locked arms and moved toward the front of the church. "We thought it would be good just to gather together where we like to come and have a few folks share their hearts with us, read Scripture and pray," Traylor said. "And that's what this is about."
"Pensacola Muslims worried about backlash against community after NAS Pensacola shooting" via Jim Little of the Pensacola News Journal — A tweet posted two hours before the shooting with a screed against U.S. foreign policy purportedly from the shooter is being investigated by the FBI for connections to the shooter. Twitter has suspended the account. As news reports of the shooter's background have come out, Salma Ashmawi said parents who usually take their children to Sunday school at the mosque are planning to keep their children home this week out of fear they will become targets of backlash aimed against Muslims.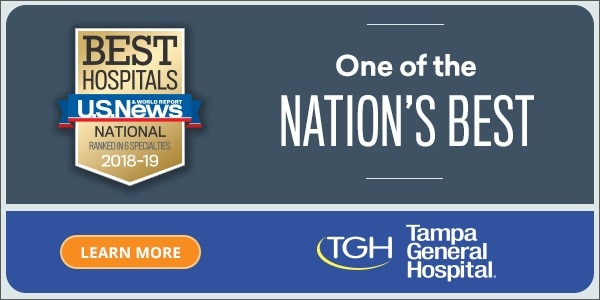 — DATELINE: TALLY —
"DeSantis wary of taking major steps against vaping" via John Kennedy of the GateHouse Capital Bureau — The Governor said he's concerned that a flavored vape ban could lead users — particularly teens — to buy what he termed "bootleg" e-cigarette products. "I think you've got to be careful," DeSantis said. "You can say you're not going to allow this flavor or that, but people will react with their behavior accordingly. So, I want to do it in a way that's actually going to lead to as good outcomes as we can." DeSantis's stance — mirroring the President's reluctance to act — could sap momentum from a fresh flurry of efforts to more strictly regulate vaping products when the state Legislature convenes in January.
Assignment editors — First Lady Casey DeSantis will deliver remarks, 11 a.m., The Capitol Courtyard, 400 S Monroe Street, Tallahassee. Later, DeSantis, who serves as chair of the Children & Youth Cabinet, will hold a meeting, 1 p.m., Cabinet Meeting Room, The Capitol.
First on #FlaPol — "Jimmy Patronis cleared in ethics complaint about car" via Scott Powers of Florida Politics — There was no probable cause to suspect that Florida Chief Financial Officer Patronis was improperly using a state vehicle for personal use when he was involved in a traffic accident two years ago, the Florida Commission on Ethics ruled. An ethics complaint against Patronis had been brought by his election opponent Democrat Jeremy Ring last year. He contended Patronis had been using the car for campaign purposes, making the trip a misuse of state resources for personal activities, when the traffic accident occurred. After a hearing, the Florida Commission on Ethics found no probable cause for the complaint, based on the body of evidence investigators had presented in the case.
"Rob Bradley expects progress on prison crisis in 2020" via AG Gancarski of Florida Politics — The Florida Senate is poised to look at reforms designed to solve this crisis. A September hearing of the Senate Appropriations Committee on Criminal and Civil Justice discussed "trends" in the Department of Corrections, which included 3,000 longtime vacancies and a preponderance of 12-hour shifts for prison guards. Turnover is up 150% since 2013. Gang population also more than doubled at 140%. Assaults against inmates and guards: up 67 and 46% respectively. Committee chairman Sen. Jeff Brandes has sounded that drum since. DeSantis spotlighted increased DOC spending when rolling out his budget proposal last month.
"'Alyssa's Law,' organizer Parkland victim, would mandate panic alarms in public schools" via Katie Rice of the South Florida Sun-Sentinel — "We need to create layers and layers of protection to help keep our schools safe," said Lori Alhadeff, Alyssa's mother. "Alyssa's Law, these silent panic alarms, is another layer of protection to help save lives." HB23 and SB70 arrive on the heels of legislation passed in February in New Jersey, where the Alhadeff family used to live, which requires the installation of panic alarms or "emergency mechanisms" in New Jersey's public and secondary schools.
"Rise in toll lanes across Florida irks lawmakers" via Abraham Mahshie Special of the Lakeland Ledger — DeSantis stepped onto the stage at TaxWatch's annual meeting at the Breakers to a receptive audience in a group whose very mission is to scrutinize taxation in the Sunshine State. "With a low tax burden, we're showing that we're able to meet the needs of the public when it comes to the environment, education, infrastructure, all these different things that really affect people's quality of life," the Governor said. But there is growing disenchantment with what critics complain is a hidden — and growing — form of taxation: Highway tolls. Florida motorists these days are digging deeper into their pockets to travel on roads that were once free. All to meet, as the governor told TaxWatch, an infrastructure need.
— LEGISLATION —
"Teacher bonus repeal, stalled in House, teed up for first Senate panel" via AG Gancarski of Florida Politics — SB 486, filed by Sen. Bradley, would repeal the teacher bonus program known as "Best and the Brightest." The bill, to be considered by the Education Committee, would fully remove the sections of Florida law defining the program and strike it out of other sections governing education funding. Should the bill clear the panel, the Appropriations Subcommittee on Education would hear it next. If favorably reported there, the Appropriations Committee (chaired by Bradley) is the last stop before the House floor. The Fleming Island Republican's repeal bill comes after teachers filed a lawsuit against the Florida Department of Education alleging the bonus program was discriminatory toward black and Hispanic teachers.
"Kelli Stargel's parental consent for underage abortions bill again goes to Health Policy" via Florida Politics — Sen. Stargel's bill for parental consent for underage abortion will make its second stop in the Health Policy Committee Tuesday after discussion delayed a vote last month. The Lakeland Republican filed the bill to encourage pregnant girls to discuss their pregnancy with their parents. "I think parental consent requires a little more conversation in the family and can help work better to have them work together through the situation as opposed to the girl going through this alone."
"Constitutional Revision Commission repeal teed up for second House panel" via AG Gancarski of Florida Politics — The State Affairs Committee will consider Rep. Brad Drake's legislation that could set up a popular vote in November 2020 to repeal the panel. HJR 301 and HB 303 would repeal the CRC and remove statutory references. The proposal, which passed the Senate but died in the House without a floor vote the last Session, will only have the Judiciary Committee left in January if State Affairs joins the Civil Affairs Subcommittee in approving the bill. Judiciary would be the last stop before the House floor.
"Jeff Brandes introduces e-bike micro-mobility bill" via Janelle Irwin Taylor of Florida Politics — Brandes filed another bill last week to update the state's laws to accommodate the growing trend of micro-mobility. SB 1148 would legalize the use of electric scooters in the same manner that regular bicycles are regulated. "Electric bikes have been around, but they've never been around at this scale," Brandes said. "We need to make sure that we outline the framework for their use in state law." The bill would afford electric bikes "all the rights and privileges" or a regular bike or a bicycle operator. It would also require manufacturers to place a permanently affixed label in a prominent location identifying the motor's top assisted speed and motor wattage.
— FOR YOUR RADAR — 
"Florida Retailers make a case for online sales tax with new website" via Drew Wilson of Florida Politics — The Florida Retail Federation is backing proposed legislation that would require online retailers to collect and remit sales taxes to the state, just like brick-and-mortar stores. FRF says tax-free online purchases provide a built-in price advantage for online stores, and making them collect from consumers would "restore the free market" and "level the playing field" between physical and digital storefronts. On Monday, the retail trade group took that argument to the people of Florida with the launch of a new website, titled "Fairness for Florida." FRF has some influential allies in the policy fight. In late October, Florida GOP chair and state Sen. Gruters said passing an online sales tax bill was his "top priority" for the 2020 Legislative Session.
— TODAY IN THE CAPITOL —
The House State Affairs Committee meets to consider HJR 301 from Rep. Drake to repeal the Florida Constitution Revision Commission, 1 p.m., Morris Hall, House Office Building.
The Senate Education Committee meets to consider SB 486 from Sen. Bradley that would repeal the "Best and Brightest" teacher bonus program, 1:30 p.m., 412 Knott Building.
The Senate Governmental Oversight and Accountability Committee meet to consider SB 248 from Chairman Ed Hooper to create a public-records exemption for personal information about county attorneys and assistant county attorneys, 1:30 p.m., 301 Senate Office Building.
The Senate Innovation, Industry and Technology Committee meets to consider SB 356 from Sen. Travis Hutson to prevent the Department of Health from revoking licenses of health care practitioners who default on federal- or state-guaranteed student loans or fail to comply with terms of service scholarships, 1:30 p.m., 110 Senate Office Building.
The House Public Integrity & Ethics Committee will consider PCB PIE 20-01 that seeks to modify penalties for violating a constitutional amendment that bars public officials from abusing their positions to obtain excess benefits, 2 p.m., 404 House Office Building.
The House Agriculture & Natural Resources Appropriations Subcommittee will hear from the Florida Fish and Wildlife Conservation Commission about the invasive lionfish, 3:30 p.m., 404 House Office Building.
The House PreK-12 Appropriations Subcommittee meets to consider several bills asking for money for education programs or projects, 3:30 p.m., Reed Hall, House Office Building.
The Senate Community Affairs Committee meets to consider SB 670 from Sen. Gruters to ban smoking in state parks and allow counties to restrict smoking on beaches or public parks, 4 p.m., 301 Senate Office Building.
The Senate Environment and Natural Resources Committee meets to consider SB 640 from Sen. Gayle Harrell to set up a state matching grant program for projects to help the Indian River Lagoon, 4 p.m., 37 Senate Office Building.
The Senate Ethics and Elections Committee meets to consider two proposals (SJR 176 and SJR 396) from Sen. Jose Javier Rodriguez to set up a single-subject limitation on constitutional amendments proposed by the Constitution Revision Commission and the Taxation and Budget Reform Commission, 4 p.m., 412 Knott Building.
The Senate Infrastructure and Security Committee meets to consider SPB 7016 that seeks to establish a Statewide Office of Resiliency in the Governor's office as well as a Sea-Level Rise Task Force, 4 p.m., 110 Senate Office Building.
Happening today — The Florida Government Efficiency Task Force meets, 10 a.m., Reed Hall, House Office Building.
Also happening tonight — The Gov. and First Lady will be holding a holiday reception, 5:30 p.m., Governor's Mansion, 700 N. Adams St., Tallahassee.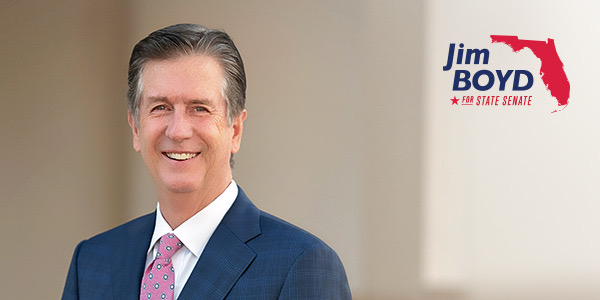 — COLLEGES ON THE UPSWING —
As community colleges look toward the 2020 Legislative Session, Tallahassee Community College President Jim Murdaugh feels cautiously optimistic.
As chair of the Florida College System Council of Presidents, he's watching out for all community and state colleges. But he doesn't feel alone in that work.
"This is the first year we've ever been able to align our education budget request with the Commissioner of Education," Murdaugh said. "We've never had that alignment before."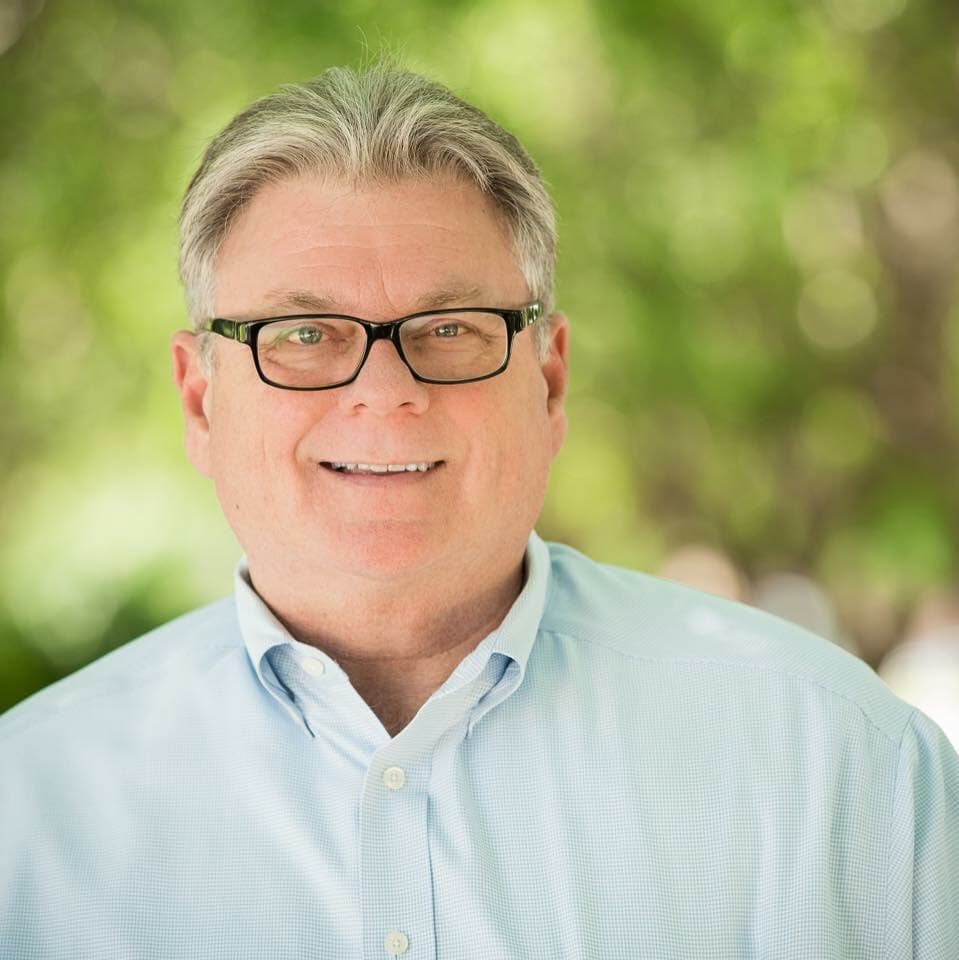 With former state House Speaker Richard Corcoran holding the job of Education Commissioner, it's a rare moment when the person holding that post doesn't come from the K-12 world. That's been good news for higher education, Murdaugh said.
"We are demand-driven," Murdaugh said. "We don't do programs for fun. We're serious and intentional where we invest our time."
"The Florida Chamber of Commerce indicates by 2030, 64 percent of jobs in Florida will require some form of postsecondary education," Murdaugh said. That could be professional certificates, credentials, associate or bachelor's degrees. Community and state colleges can help provide all of those.
"We are a great investment. Our concern is because we are performing well, we're not urgent. We are not the crisis that has to be addressed. But we continue to need slow and steady funding increases that build upon what we've done and prepare us for demands that are coming soon."
— STATEWIDE —
"First person to be convicted under Florida's 'Red Flag' firearms law faces up to 5 years in prison" via Rafael Olmeda of the South Florida Sun-Sentinel — Broward Circuit Judge Ernest Kollra ordered a presentencing investigation for Jerron Smith, 33, who was accused in March 2018 of failing to allow law enforcement officials to confiscate his weapons under the new state law, which was designed to take firearms away from those deemed most likely to use them to commit crimes. Smith was arrested in 2018, accused of shooting at a car driven by a friend with whom he was having an argument over a borrowed cellphone. The victim, Travis Jackson, was shaken but unhurt.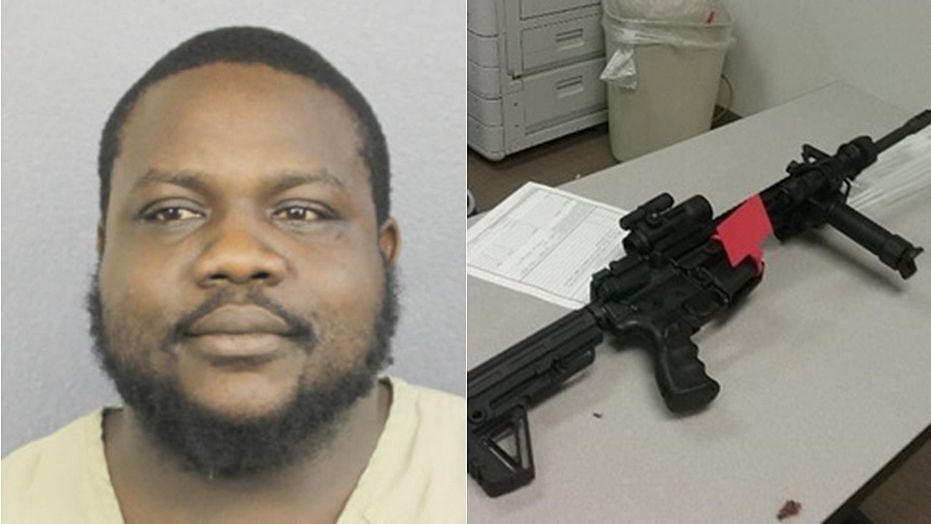 "Florida loses $50M annually to vague business deductions" via Jason Garcia of the Orlando Sentinel — Businesses from department store retailer J.C. Penney to hospital operator HCA have seized on the same imprecise part of the law to shield big chunks of income from Florida income taxes, according to litigation records. "Nobody knows exactly what the standard is, so it's a gray area," said Jim Ervin, a tax attorney in the Tallahassee office of Holland & Knight. Economists estimate that Florida loses nearly $50 million a year to companies claiming these kinds of deductions for irregular profits. That's more than the state is spending this year to preserve environmentally sensitive land through the "Florida Forever" land-buying program.
"How much medical marijuana is used in Florida, and who provides it, to be reviewed" via Christine Sexton of the News Service of Florida — Members of a joint panel of the Florida Board of Osteopathic Medicine and the Florida Board of Medicine say they want to understand better the information in a 384-page report that tracks the amount of medical marijuana ordered in the state. "Before we come to any conclusions about providers and the amounts and any other details around why there are outliers, I think we first have to look at the data entry," said Sandra Schwemmer, an emergency medical physician from Tavernier. The report shows that 1,487 physicians certified patients for using medical marijuana between Oct. 1, 2018, and Sept. 30. Sixty-one percent were by just 9 percent of the physicians; 291,865 patients had certifications during the 12 months.
"Teenage time bombs: A generation in danger" via the South Florida Sun-Sentinel — The cases are some of more than 100 instances the Sun-Sentinel found where children threatened to shoot up their schools or kill or harm their classmates, teachers and family members. And some of the kids had the means to do it. At least 56 had access to guns. At least six idolized mass killers or referenced them in their threats. Six openly spouted racist rhetoric to classmates or law enforcement. Thirty-eight threatened suicide. Forty-nine had a mental illness or emotional disorder. Thirty-three had been taken into custody at least once through Florida's Baker Act, which allows mental health facilities to hold and evaluate people involuntarily because they're a danger to themselves or others.
Incredible read — "An autistic child melts down. An officer makes a decision. A family suffers the consequences." via Lenora LaPeter Anton and Pendygraft of the Tampa Bay Times — Florida's Baker Act directs police officers and some mental health professionals to hospitalize the mentally ill; it was never intended to be used on children with autism or children who act out in class. The 48-year-old law even says those with developmental disabilities should not be committed unless they're also mentally ill and a danger to themselves or others. But more and more kids who do not meet the criteria are being taken from schools to crisis centers for up to 72 hours and more. Often, the Baker Act of a child happens without parents' knowledge or consent, and once the process is underway, they have no rights under the law to challenge a decision.
— MOTHER NATURE —
"The conservation fight for Florida Water is finally seeing progress" via T. Edward Nickens of Field & Stream — After years of water woes in Florida, people are coming together to save these iconic fisheries before it's too late.
"Florida DEP letting Texas company drill six exploratory gas, oil wells in Apalachicola River basin" via Jeff Schweers of the Tallahassee Democrat — The Department of Environmental Protection issued final permits this week to allow Cholla Petroleum of Dallas to drill six exploratory wells in the Apalachicola River flood plain in rural Calhoun County. "Apalachicola Riverkeeper remains strongly opposed to these exploratory oil & gas wells as they pose a significant ecological risk to the region," said Georgia Ackerman, executive director of Apalachicola Riverkeeper. "We will continue to monitor the permit activities and address concerns with local and state officials." The group is worried the drilling will affect the region's drinking water and fragile habitat.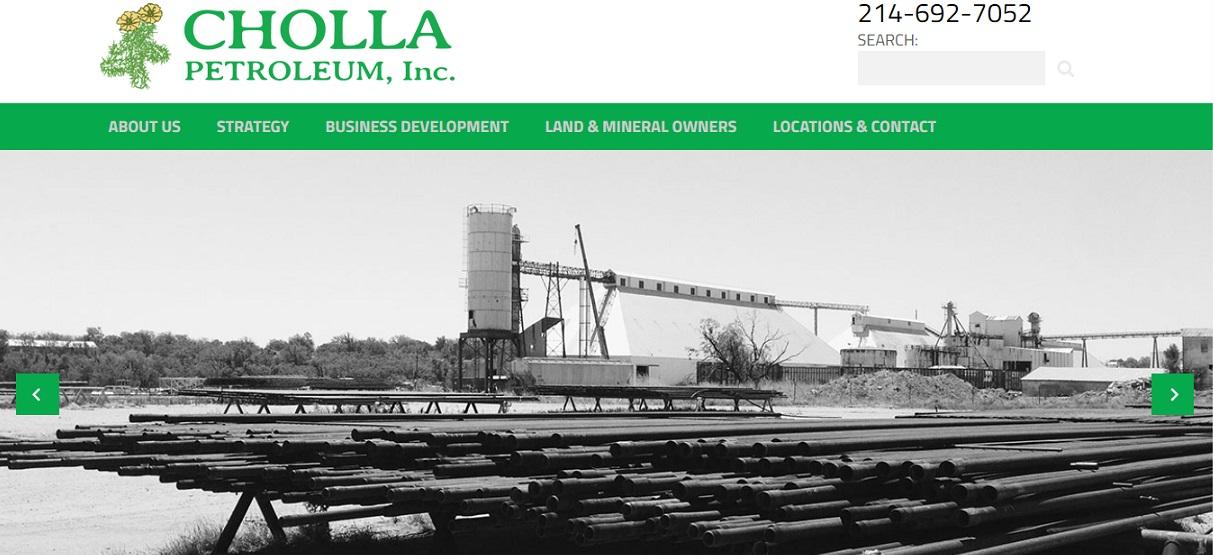 "Judge refuses to block anaconda rule" via the News Service of Florida — A Leon County circuit judge has rejected a request for a preliminary injunction against a state rule that broadly bans anacondas in Florida. Judge Angela Dempsey issued a two-page order that denied the request from owners and dealers of anacondas. The state this year targeted anacondas, which are native to South America, as part of a move to control invasive species that can harm habitats in Florida. But the owners and dealers, in a lawsuit filed in June and the preliminary injunction request, contended that the Florida Fish and Wildlife Conservation Commission did not follow the proper process in approving the rule.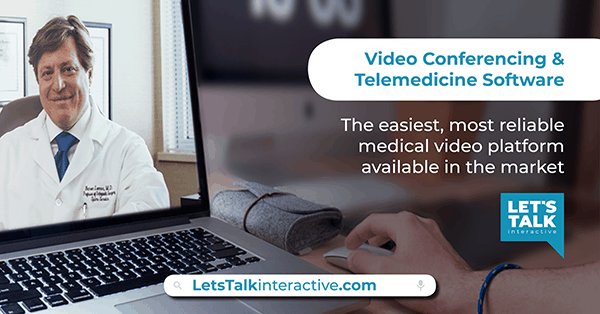 — PEACHY —
"'All roads lead to Vladimir Putin': Impeachment ties Ukraine, Russia" via Lisa Mascaro in Mary Clare Jalonick of The Associated Press — Speaker Nancy Pelosi is connecting the dots — "all roads lead to Putin," she says — and making the argument that Trump's pressure campaign on Ukraine was not an isolated incident but part of a troubling bond with the Russian president reaching back to special counsel Robert Mueller's findings on the 2016 election. "This has been going on for 2 1/2 years," Pelosi said. "This isn't about Ukraine," she explained a day earlier. "'It's about Russia. Who benefited by our withholding of that military assistance? Russia."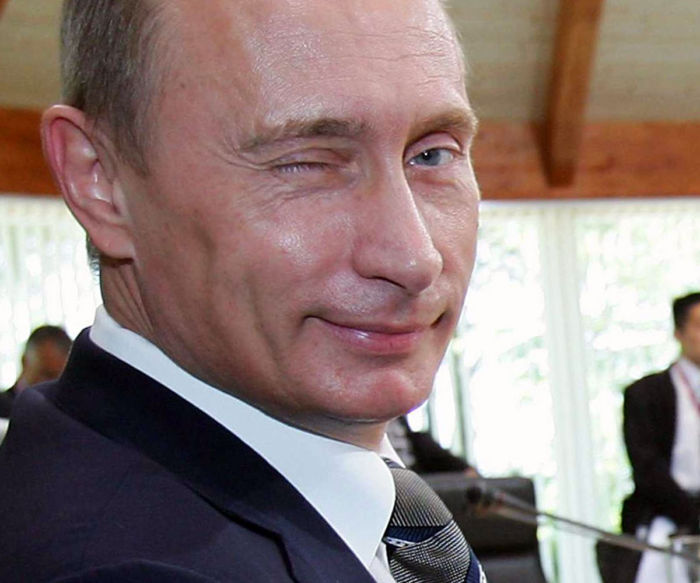 "House Dems refresh Richard Nixon-era impeachment report for Trump" via Kyle Cheney and Darren Samuelsohn of POLITICO — Chairman Jerry Nadler described the 55-page analysis as the heir to the only similar report produced by the Judiciary Committee, which was released during the impeachment proceedings against Nixon. That document was updated during the Bill Clinton impeachment but not fully rewritten. Democrats view the new Trump-era document as a touchstone in the nation's centuries-long struggle to define and apply the most charged tool the Constitution provides to Congress: the power to remove a president. It is also a crucial step toward an impeachment vote later this year after the Judiciary Committee began public impeachment hearings.
"Behind the scenes of impeachment: Cramped offices, late nights, cold pizza" via Mark Leibovitch and Nicholas Fandos of The New York Times — In cramped spaces in the Rayburn and Longworth House Office Buildings, as well as the speaker's suite, the final articles of impeachment are being incubated in the shadow of the Capitol dome. It is a frantic backstage tableau of Washington anthropology, populated by Judiciary and Intelligence Committee aides, lawmakers and counsels hunched over computer screens and yellow legal pads. The rooms are littered with empty soda cans, pie leftover from Thanksgiving and boxes pulled from shelves containing files from past impeachments. There are recurrent calls for tech support, caffeine and blankets, because the rooms can get cold. With so much grand talk about 'constitutional duties" and 'respecting the founders' and 'honoring oaths,' there is also the mundane and the workaday.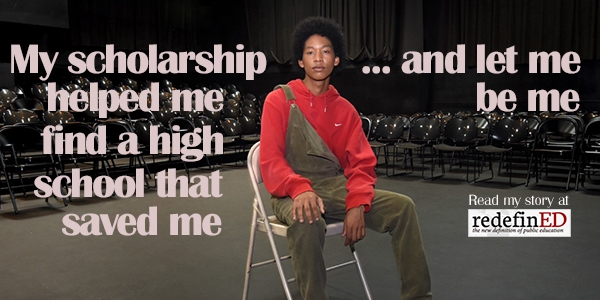 — D.C. MATTERS —
"Repulsed by report of staff raping women at Florida federal prison, Marco Rubio demands inquiry" via Devoun Cetoute and Carli Teproff of the Miami Herald — Shocked by a Miami Herald report detailing allegations of systemic sexual abuse of female inmates by male staff at a federal facility, U.S. Sen. Marco Rubio is urging the Bureau of Prisons to conduct a thorough review of Coleman Federal Correctional Complex. The Herald story 'reveals that the environment at FCC Coleman has enabled systemic and pervasive sexual abuse and misuse of authority by BOP employees over a number of years,' he wrote in a letter to U.S. Attorney General William Barr.
Assignment editors — U.S. Reps. Kathy Castor and Charlie Crist join AARP State Director Jeff Johnson will hold a news conference on prescription-drug prices, 10:30 a.m., CVS Pharmacy, 2725 North MacDill Ave., Tampa.
Off embargo this morning at 9:30 a.m., but here's a preview — "SPLC report maligns South Florida immigrant detention lockups" via Florida Politics — A report officially released by the Southern Poverty Law Center will take issue with immigrant detention centers in South Florida. The report looks at four facilities, located in Key West, Moore Haven, Pompano Beach, and Miami. Across the board, medical and mental health care is lacking, as are disability accommodations. Casting a critical eye, the report will also offer several recommendations and urge officials to find a way to "terminate the dangerous entanglement between state law enforcement and ICE."
— 2020 —
"'People have real questions about this': Hunter Biden-Ukraine questions cloud Joe Biden tour" via Marc Caputo of POLITICO — So far, Biden doesn't have a clear and cogent message — and Iowa voters are starting to take notice, especially after his fiery encounter with a retired farmer who advanced the unfounded claim that the former Vice President played a role in landing his son a job at a Ukrainian gas company. He denied that Iowans want to talk to him about his son Hunter Biden's overseas business deals. The problem for some, however, isn't the President's attacks — which many Democrats dismiss out of hand. It's Biden's response. To voters like Carol Wickey, a 78-year-old Cedar Rapids Democrat who is undecided in the race and attended a Biden event in her hometown, the candidate isn't explaining enough.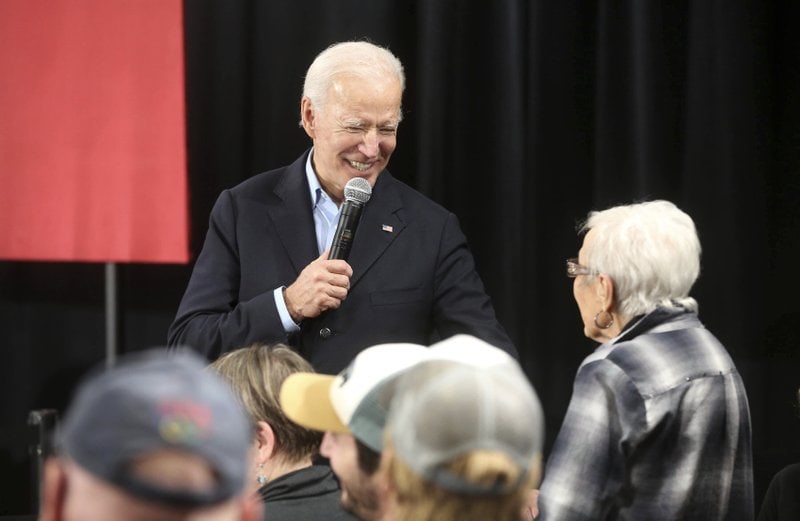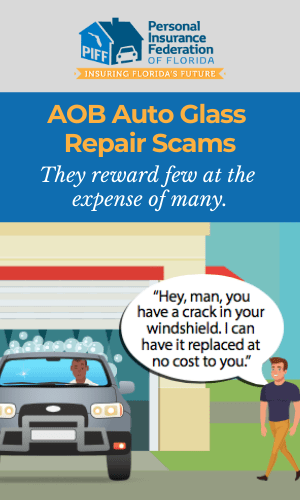 — THE TRAIL —
"As billionaires fund their own presidential races, Democratic legislative campaigns hunger for cash" via Gray Rohrer of the Orlando Sentinel — As millions are spent on ads in a crowded Democratic presidential primary, including large sums by billionaires Michael Bloomberg and Tom Steyer, fundraisers for Democratic candidates trying to gain control of state legislatures can only watch on in dismay. Bloomberg jumped into the race last month with a $34 million ad buy, including $3.5 million in Florida alone and $1.1 million of that in the Miami media market. "Any fundraiser looks at eye-popping figures like that and thinks 'My god, what I could do right now on the ground,' particularly in targeted state Senate races," said Beth Matuga, a Tallahassee-based Democratic fundraiser.
"Florida's primaries are one week earlier this year; some candidates haven't gotten the memo" via Ryan Nicol of Florida Politics — "Elect Daphne Campbell, candidate for Florida state Senate District 35, Aug. 25, 2020." So reads the background photo on the official Facebook page for Campbell's campaign to return to the state Senate. The problem? Florida's 2020 primary elections are not on Aug. 25. Instead, voters will take to the polls a week earlier, on Aug. 18. Campbell isn't the only candidate to make the same mistake. During the 2019 Legislative Session, state lawmakers approved a widely covered election bill (SB 7066). One provision mandated the party primaries be 11 weeks before the general election. Previously, those primaries were 10 weeks before the general.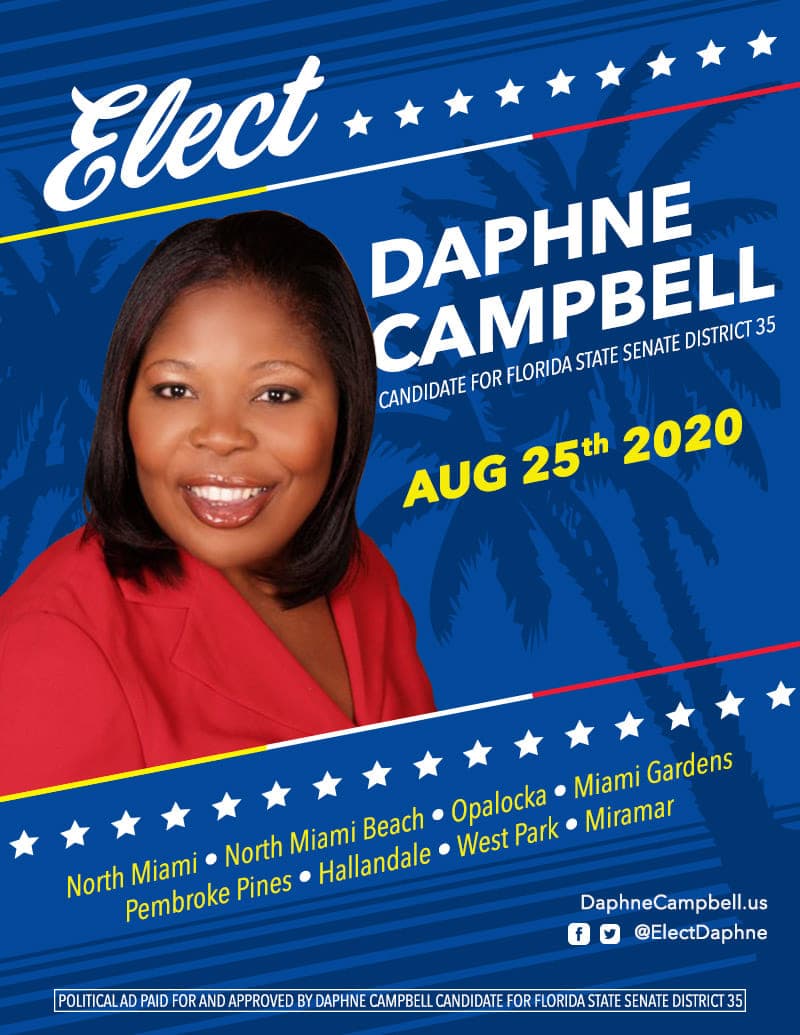 "Judson Sapp named 'MavPAC Majority Maker'" via Drew Wilson of Florida Politics — Clay County Republican Sapp has earned the backing of a major conservative political committee in his bid for Florida's 3rd Congressional District. Sapp was one of ten congressional candidates to earn an endorsement from Maverick PAC, or MavPAC, on Friday. MavPAC said it was chipping in $2,500 to each candidate on the list, which it said was made up of candidates "who are either running to challenge vulnerable Democrat incumbents or for competitive open seats." As of now, it's not clear whether CD 3 fits that description. The North Central Florida seat is currently held by U.S. Rep. Ted Yoho, who has not confirmed whether he will seek a fifth term.
"Ford O'Connell jumps into congressional race with help from Francis Rooney's team" via Jacob Ogles of Florida Politics — The Naples businessman announced early Monday he's running for U.S. Rep. Francis Rooney's open Congressional seat. More notable to political observers, he's also running with much of Rooney's campaign team. O'Connell holds some name recognition in the region thanks to regular appearances on Fox News, Fox Business and Fox Radio, where he has been a regular defender of President Trump.
"Democrat David Holden, defeated in 2018, will run again for District 19 congressional seat"via Bill Smith of the Naples Daily News — A second Democrat has entered the race to represent parts of Southwest Florida in the U.S. House."
First in Sunburn — Rick Kozell makes a splash with first finance report — House District 82 candidate Rick Kozell made a statement with his first campaign finance report. Thirty days in, the Jupiter Republican has almost $75,000 in hard money banked, making him the fundraising leader in what's now a three-way primary featuring former Rep. Carl Domino and retired U.S. Marine John Snyder. And that's just campaign cash. The former Congressional candidate tacked on another $91,000 through his political committee, Rick Kozell for Florida. By comparison, the past six months have seen Snyder raise a fraction of Kozell's first-month haul. As it stands, the Palm City Republican has $44,000 on hand to Kozell's $165,000. Domino, meanwhile, hasn't raised a dime. He has staked his campaign with $75,000 in candidate loans, though he's spent just $30 of it since entering the race in late May. HD 82 covers part of Palm Beach County, including Stuart. Term-limited Republican Rep. MaryLynn Magar currently holds it.
"Michael Hepburn drops CD 27 bid, enters HD 114 race alongside Demi Busatta" via Ryan Nicol of Florida Politics — The race for Javier Fernandez' House seat is now a three-way contest with Democrat Michael Hepburn and Republican Busatta joining the race. Fernandez won his first full term in House District 114 in November 2018. But he's giving it up to run for Senate District 39, as Democrats attempt to flip the seat from outgoing GOP Sen. Anitere Flores. He'll compete for the Democratic nomination with Jean-Pierre Bado, who filed for the seat in early November. Hepburn, a former academic adviser at the University of Miami, last ran for office in 2018. He competed in the Democratic primary for House District 27 but finished last in the five-person field. Donna Shalala won that contest and went on to win the seat in the general election.
"Perennial losing candidate known for 'go back to Africa' rant first to file for St. Pete Mayor race" via Josh Solomon of the Tampa Bay Times — Paul Congemi, perennial gadfly, filed his paperwork with the City Clerk. It will be his fourth mayoral run. The Aug. 24, 2021, primary election is 628 days away. If no candidate receives more than 50 percent of the vote, the top two candidates face off in the Nov. 2, 2021, general election. Congemi, 62, made national news during the 2017 election cycle when he told Jesse Nevel, a candidate affiliated with the International People's Democratic Uhuru Movement, that those he represents should "go back to Africa." He also criticized Mayor Rick Kriseman, who ran for reelection that year, over the mayor's support for the LGBTQ community. Congemi said he "will never endorse sin."
— HAPPENING TONIGHT —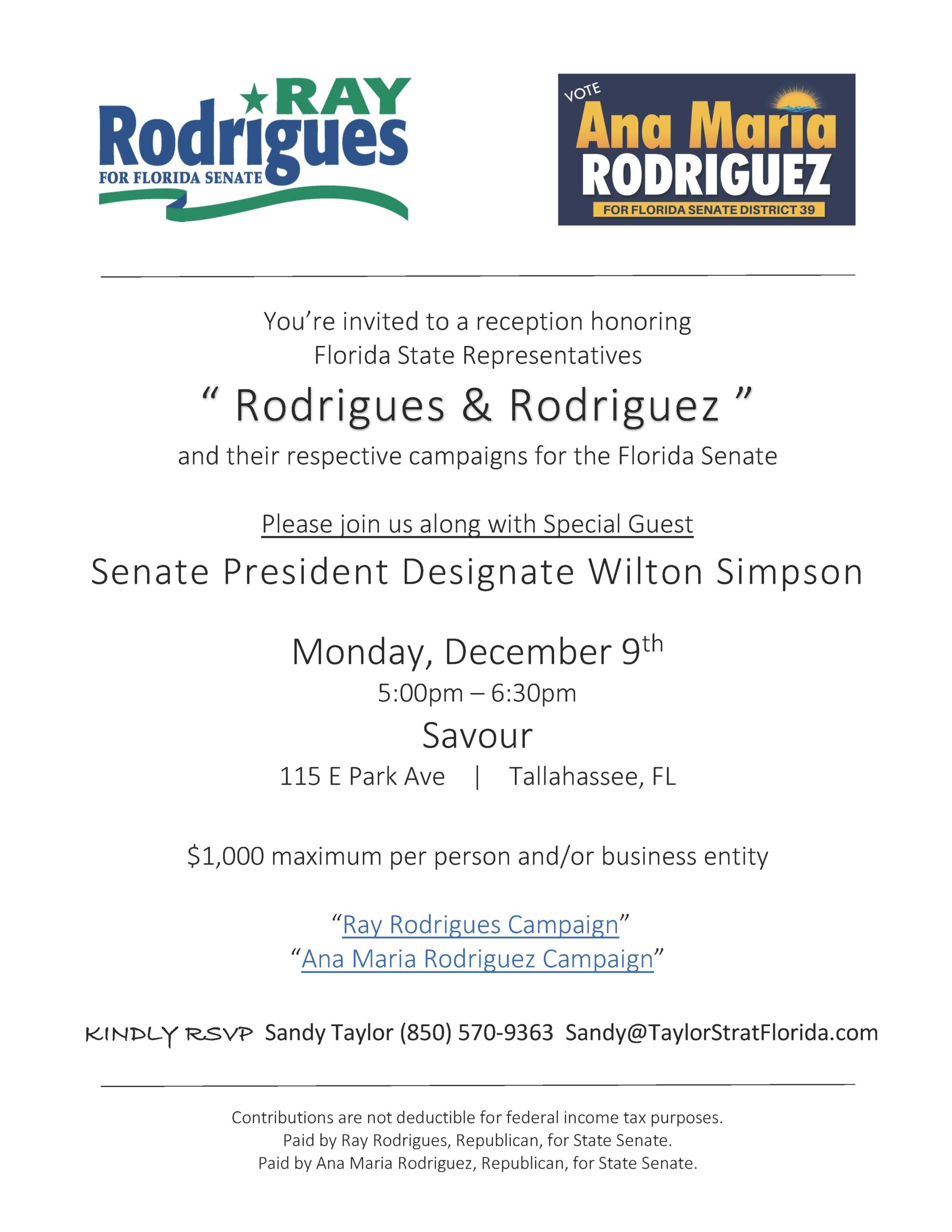 and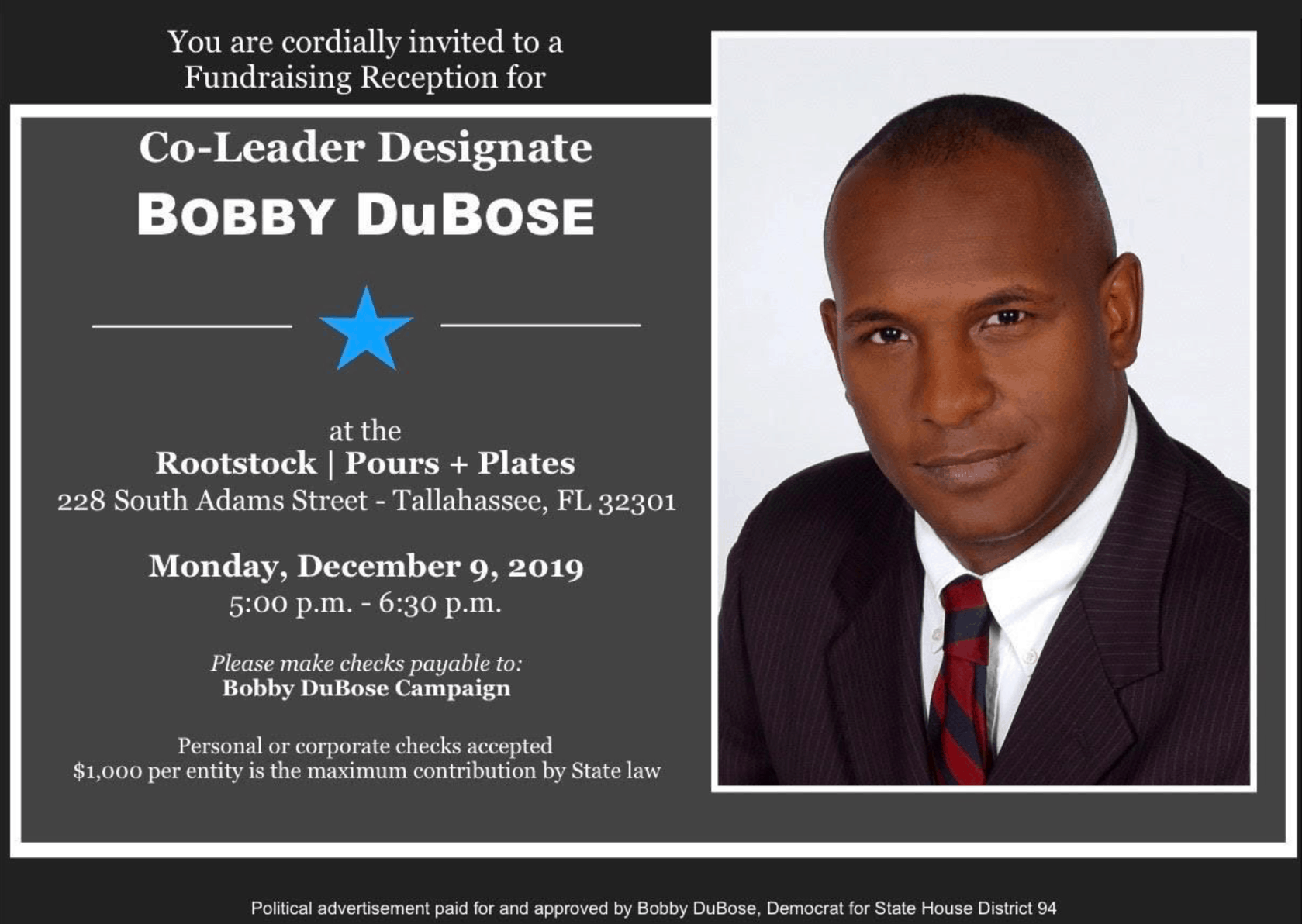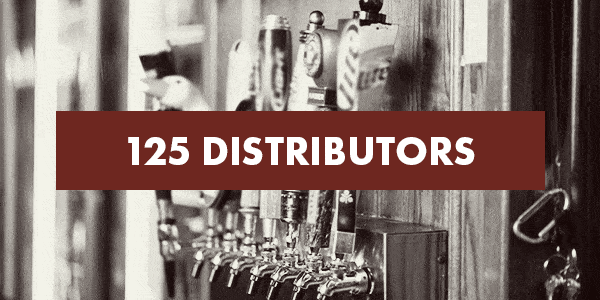 — LOCAL —
Front page editorial — "JEA's CEO and the board must go" via the Florida Times-Union editorial board — Elected officials sometimes grumble that two of them can't speak to one another about government business without calling a public meeting and taking minutes. It may be inconvenient for them, but it is essential if the people are to have a chance to participate. It's the people's business. Sometimes government officials think it's all about them. Leaders in government must stay in touch with the people. Getting too far ahead of them will cause suspicion and mistrust. That is the fatal flaw of JEA's strategic planning process. Not enough time has been spent informing the people of JEA's issues. Jacksonville citizens love their utility and don't want to give up control.
"JEA moves sales talks to Atlanta" via AG Gancarski of Florida Politics — JEA announced that "the negotiation team for ITN 127-19, along with the JEA Senior Leadership Team, will travel to Atlanta to meet with ITN respondents." The Invitation to Negotiate, or ITN, received 16 active bids for the country's eighth-largest municipal utility. In what some see as irony, Jacksonville itself didn't make the cut for its own negotiation process: "Atlanta was picked as the meeting site due to its proximity to Jacksonville, designation as an international airport hub and the number of available business accommodations." "Meeting with JEA's senior leadership as well as with the negotiation team is an important next step for the respondents," said Kerri Stewart, JEA Vice-President and Chief Customer Officer.
 "Skip Foster stepping down as president and publisher of Tallahassee Democrat" via Jeff Burlew and Jennifer Portman of the Tallahassee Democrat — Foster, 53, said working with the "amazing team" at the Democrat was the "great honor" of his life. "I was able to do my dream job for five years, and for that, I will forever be grateful," he said. "Every day, I was overwhelmed by the journalists, salespeople, accountants, delivery people, pressmen and others who drove this organization to the highest levels of excellence. I can't believe how blessed I was to work next to them." Foster's influence extended far beyond the wood-paneled publisher's office on Magnolia Drive. He was a leader on the Greater Tallahassee Chamber of Commerce board, pushing the business community to diversify the local economy and attract new industry.
Tweet, tweet:
Not gonna lie. This is a gut punch to our small, feisty organization. Skip is the kind of publisher every reporter dreams of working under. Skip Foster stepping down as president and publisher of Tallahassee Democrat https://t.co/TGVPr76hV2 via @tdonline

— Jeffrey Schweers (@jeffschweers) December 7, 2019
"'This is big': City of Tallahassee ethics package passes amid challenging year, FBI probe" via Karl Etters, Tallahassee Democrat — Commissioners unanimously signed off on sweeping changes to the city's ethics code, including expanding the Independent Ethics Board's jurisdiction to cover more employees and officials. Mayor John Dailey heralded the ordinance as the "strongest reform ethics package in the history of Tallahassee." "This has been one of our top priorities, and it took a year," he told Commissioners. "We told the public that we were going to pass an ethics reform package by the end of the year. And here we are." The ordinance revises an earlier version long seen as weak and ineffective. The old ordinance applied mostly to only nine people at the city: five city commissioners and the top four appointed officials.
"Black students face achievement gap in Volusia County" via Cassidy Alexander of the Daytona Beach News-Journal — The 10,000 black students in Volusia County walk into schools against odds that are outside their control — odds that highlight structures that are supposed to help them succeed, but in fact can work against them. Differences in educational opportunities for those students breed a difference in ability called the achievement gap. The district employs two minority specialists. It completes an annual equity report that one School Board member called "disheartening." It focuses on building relationships in some schools as a way to prevent bad behavior. And as of this year, it gives equity training to newly hired teachers. Current teachers must access optional online training materials about overcoming bias in their free time, without compensation. Experts say it's not enough.
"A touching memorial grows at site where hostage was killed during wild shootout on Miramar Parkway" via Eileen Kelley of the South Florida Sun-Sentinel — Some motorists slowed down as if driving in a school zone when they passed by the tributes to Frank Ordonez, the UPS driver taken hostage and killed in a shootout on the Miramar Parkway. One car, a black Acura, came to a full stop, and a hand craned out the window with a cellphone to capture an image of the flowers and messages. The intersection of Flamingo Road and Miramar Parkway had been closed for a day as law enforcement marked spent shell casings left on the road. On Saturday, the busy parkway was back to normal, except for the memorial.
"Backlash to Martin Hyde's 'cut the grass' comment shows power of Puerto Rican community in Florida" via Zac Anderson of the Herald-Tribune — Sarasota architect Javi Suarez first learned from his cousin in Puerto Rico about the allegations that Sarasota City Commission candidate Martin Hyde was involved in a confrontation with some young tennis players.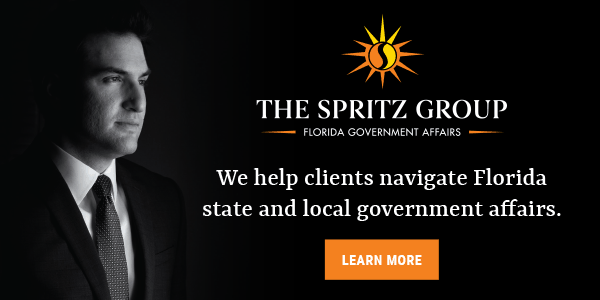 — OPINIONS —
"Democrats' impeachment hearings make a 'mockery' of a serious process" via Nelson Diaz for the Miami Herald — With no answer to the Trump administration's success, Democrats are instead limping forward with their sham impeachment inquiry. As they continue their circus of unfounded accusations — at the expense of your tax dollars and many important bills gathering dust on Pelosi's desk — Rep. Debbie Mucarsel-Powell is front and center as a member of the House Judiciary Committee. Mucarsel-Powell will surely push the same Ukraine conspiracy theories as her fellow Democrats, wielding impeachment as a political weapon in order to overturn the will of the American people. It remains to be seen, however, if Mucarsel-Powell will mention her own ties to Ukrainian oligarchs. This raises concerns about Mucarsel-Powell's viability in the impeachment process.
What Mike Fernandez is reading — "Democracy in Florida needs a reset. Let all voters vote in primary elections." via the South Florida Sun-Sentinel editorial board — Florida is the largest of 12 states clinging to an archaic system in which only Republican and Democratic voters can nominate candidates for office. This is the smoke-filled room dressed up as a polling place to trick people into thinking it's real democracy. It isn't. In an open primary, all voters, regardless of party, would nominate major-party candidates for governor, Cabinet and Legislature, including nearly 4 million voters registered as no party affiliation (NPA). Candidates would be forced to broaden their appeal to independents, a more representative audience. That would curb the influence of the most extreme voices in both parties and the narrow-minded lobbies that bankroll campaigns.
"Change Florida's absurd clemency rules now" via Charlie Crist for the Tallahassee Democrat — Here's a fact: While Amendment 4 is tied up in litigation, the amendment's goal can be accomplished — and it can be done right now. Florida already has a process to restore voting rights to those who have served their sentences. The Board of Executive Clemency, comprised of the Cabinet members, has the authority to restore civil rights to prior offenders. The previous administration severely restricted that process by changing the rules in 2011, giving unfettered discretion to deny clemency for any reason, and mandating that all applicants wait five or more years before even starting the process. If an applicant does get a hearing, they get just five minutes to speak. Five years for five minutes — that's our current system.
"Tourism still needs support of VISIT FLORIDA" via the NWF Daily News — With tourism setting annual growth records over the past decade, fiscal watchdogs question VISIT FLORIDA's effectiveness and its need to exist. After all, who doesn't already know that Florida is home to warm weather, miles of beaches, theme parks, outlet malls and golf courses? That view is not only shortsighted, but premature. Ending VISIT FLORIDA's marketing support makes about as much sense as Coca-Cola eschewing millions of dollars in advertising because "Coke" is already the best-known soft-drink brand name in the world. We are far from the only game in town when it comes to competing for valuable tourism dollars. The state needs every bit of help it can get to maintain and grow its competitive advantage.
"Mike Huckabee's outrageous campaign to silence a Florida critic" via Steve Bousquet of the Sun Sentinel — Huckabee ran for president not once but twice and got his butt kicked both times. But he must have developed a thick skin along the way, right? Wrong… When a persistent critic, a lawyer on the public side of the beach access battle, tweeted back with sarcasm and humor, Huckabee tried to silence him by filing a formal complaint with the Florida Bar. The complaint should be tossed out as a sham and an abuse of the system of disciplining lawyers.
"Laura Winston: Peace of mind with pace" via Florida Politics — As a single parent and public-school teacher living in West Palm Beach, my financial options for storm-protection were limited. With an estimated cost of several thousand dollars, the project seemed continually out of reach and something for next year. In fact, I had not even been able to afford shutters. I chose a unique financing solution called PACE, or Property Assessed Clean Energy. Because my recent pay bonus would cumulatively amount to something more significant over several months, PACE proved to be the perfect fit for me. With no down payment, PACE allows homeowners like me to make payments along with my annual property taxes. Today, I'm happy to say I feel much more secure in my home.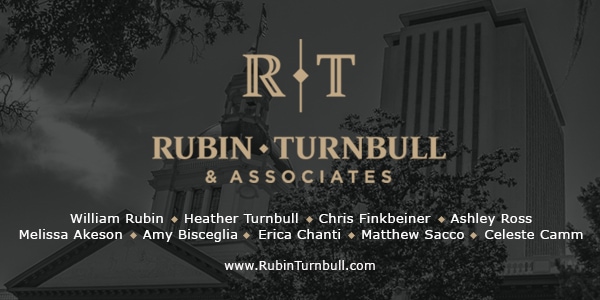 — MOVEMENTS —
First in Sunburn: "Jeff Johnston and Amanda Stewart launch new lobbying firm" via Florida Politics — There's a new lobbying firm in town, helmed by some familiar faces. Johnston and Stewart are announcing the formation of Johnston & Stewart Government Strategies. "We are excited to be starting this firm built on solid experience, combined with concrete relationships," Stewart said. "Those that know us well know we have a style all our own, and it enables us to finesse the legislative process in a manner that helps our clients' issues rise above the fray." The new shop is already sporting a sizable client list — American Airlines, Florida Crystals, HCA, Tampa Electric and Ticketmaster. Rounding out their lobbying team — Anita Berry, with whom they've worked with for the past few years.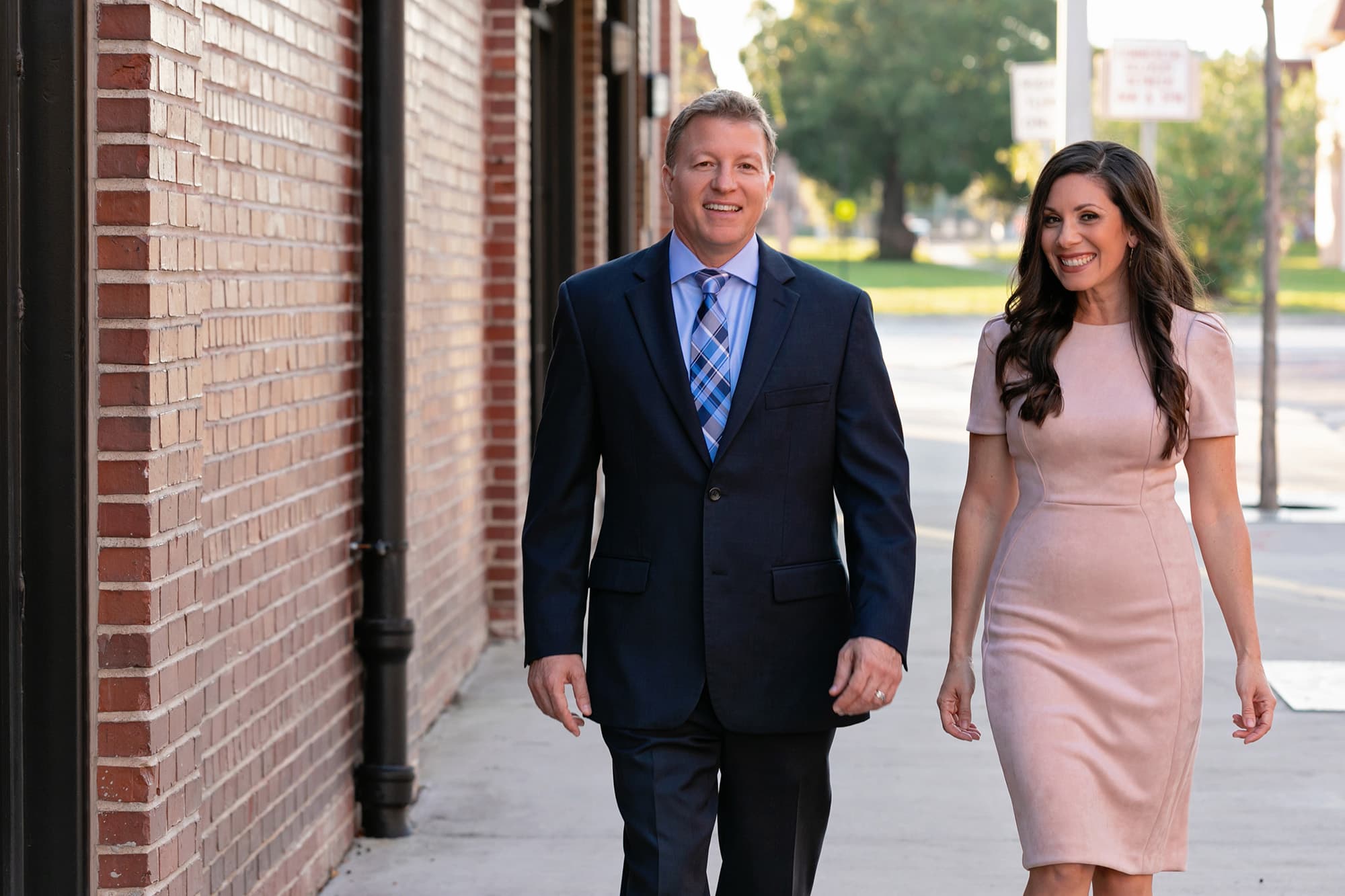 New and renewed lobbying registrations:
Michael Cusick, Capitol Hill Group: Center for Fine Arts Education
Carrie O'Rourke: Yes. Every Kid.
Stephen Shiver, Sarah Suskey, The Advocacy Group at Cardenas Partners: Share Our Strength, Filter Family Solutions
— THE NEW COACH — 
"Mike Norvell will face immediate challenges" via Wayne McGahee III of the Tallahassee Democrat — FSU's recruiting class has started falling apart. The Seminoles have suffered seven decommitments since October and now have 14 commitments and the No. 22 class in the country, according to the 247Sports composite rankings. FSU and Memphis recruit in different talent pools, which means that it's unlikely that Norvell has had much contact with the recruits that FSU has been pursuing or even the recruits that are currently in the Seminoles' class. One recruiting class isn't going to fix the issues that the FSU roster has. The problems are too wide to do that with high school players, and it's only going to get wider as some of the best players in the program currently elect to leave early.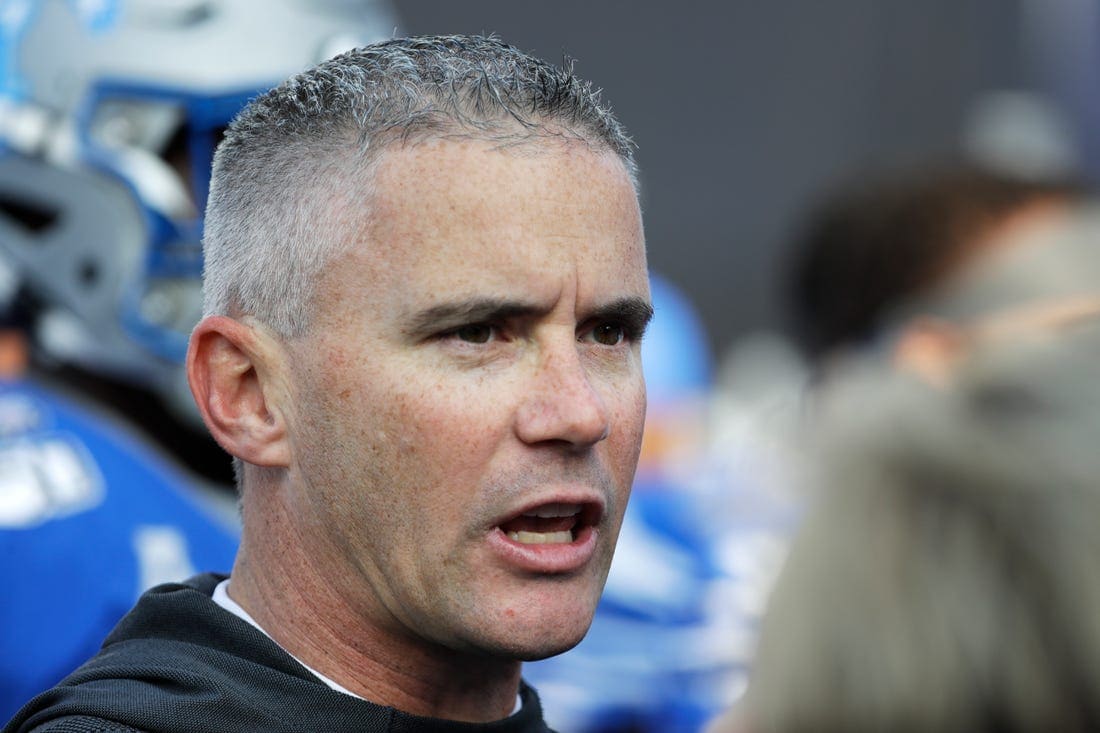 "Forget Bob Stoops and James Franklin, FSU should be ecstatic with landing Memphis coach Norvell" via Mike Bianchi of the Orlando Sentinel — This isn't just a good hire for FSU. Norvell is a great hire. If only the Seminoles had hired Norvell two years ago instead of Willie Taggart, who knows where they would be right now? As renowned Memphis columnist Geoff Calkins tweeted at me, Norvell "will crush it at FSU."
"Florida State fans need to look beyond the name with Norvell" via Wayne McGahee of the Tallahassee Democrat — Yes, Memphis isn't a Power Five program. Yes, Norvell has only been a head coach for four years. Yes, he's never taken a program that's been down like FSU is currently and turned it around. Yes, he wore cornrows when he played college ball at Central Arkansas. Well, at least for one picture. All of those are entirely viable reasons for fans to be skeptical. But that doesn't mean that fans shouldn't be excited about this hire. Norvell can coach. There's no one that should doubt his ability to do that. He took over a program that had won 10 games in a season once in its history and has done it twice in the last four years.
— ALOE —
What Ryan Smith is reading — "Disney disturbs The Force: Pleasing Star Wars fans complicates saga" via Erich Schwartzel and R.T. Watson of the Wall Street Journal — Any whiff of marketing imperatives driving the creative decisions on the Star Wars franchise would immediately cast Disney as the evil empire that had gobbled up their beloved modern-day myth. Navigating that danger zone has proved to be the most difficult part of absorbing the blockbuster series: How to bring a new generation of moviegoers aboard while avoiding turning off the die-hard fans that have an outsize voice in the success or failure of the films. Disney bought a world created by the visionary George Lucas and plugged it into its franchise-making machine, hoping to turn the investment into an interconnected product chain of merchandise, theme-park attractions and films that promise years of future revenue.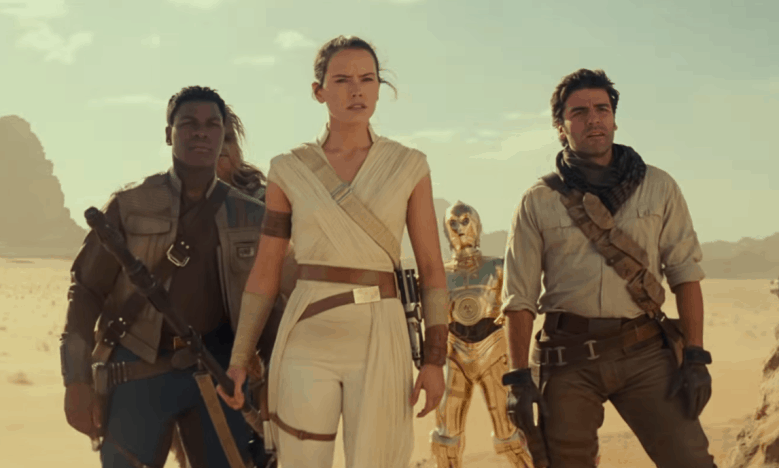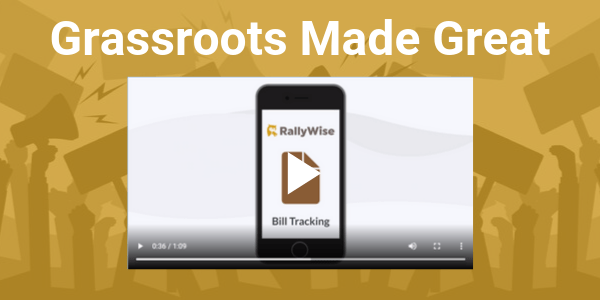 — HOLIDAY CHEER —
"How inflatable holiday decorations took over the front yard" via Amy Scott of Marketplace — Before inflatables came along, a Texas company called Gemmy was best known for creating Big Mouth Billy Bass. After Big Mouth Billy's success, Gemmy's co-owner Dan Flaherty was looking for another hit. Early prototypes were inflated with hairdryers, which would overheat and burn out. Eventually, Gemmy patented a fan that could run for months at a time. Regular polyester wouldn't inflate well, so the company worked with fabric mills to develop a special coating. The designs have come a long way since then. At retailers, a Gemmy product costs anywhere from $15 for a small polar bear, to around $200 for a giant Snoopy driving a Zamboni.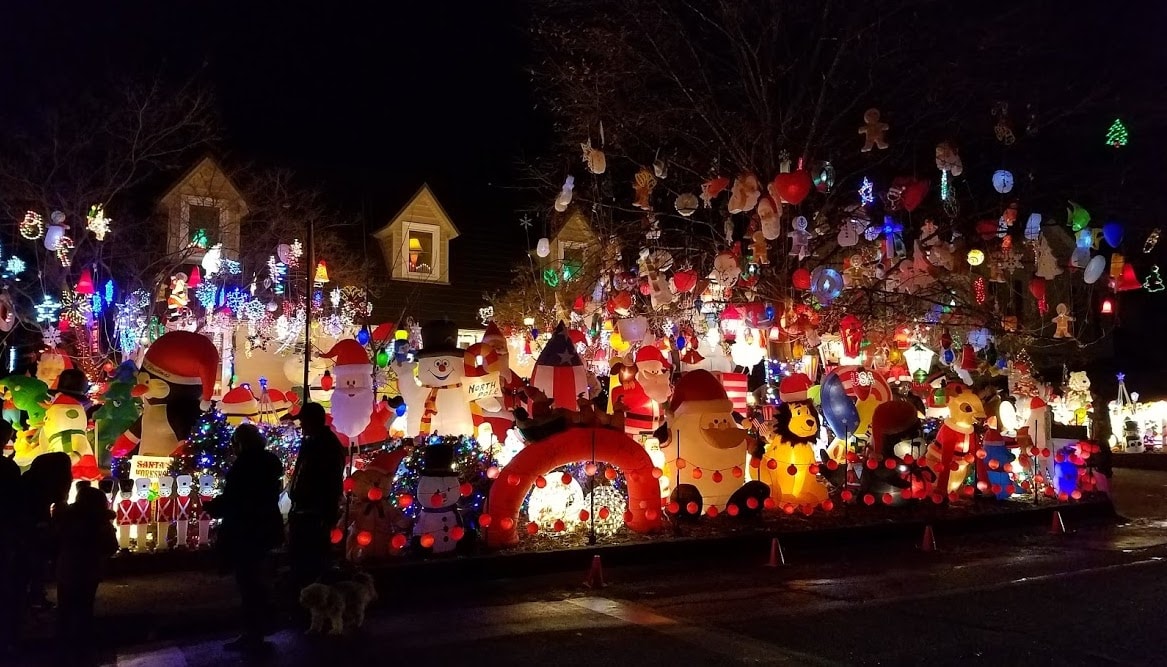 "Ugly Sweater Fest brings cheer to Panama City" via Joshua Boucher of the Panama City News-Herald — Destination Panama City decided to throw a citywide party: Ugly Sweater Fest. Twenty-nine locations in Downtown Panama City and St. Andrews held drawings, offered discounts and hosted live music. The unifying theme was the archetypal ugly Christmas sweater, with its complex patterns and kitschy designs. While some businesses gave their own prize for the ugliest sweater, Destination Panama City gave its prizes to whoever got the most likes on social media with the event's hashtag before 11 p.m. Saturday. David Clark and his wife Yolanda Clark visited the Destination Panama City headquarters on Harrison Avenue, festooned in blinking lights and other garish Christmas themed apparel. "Online, it looked like fun," David Clark said. "It's a lot of places we go anyway."
— HAPPY BIRTHDAY —
Best wishes to raconteur Richard Reeves, as well as Garrett Blanton, top legislative aide Beth Lerner, Kim Siomkos, and Ben Weaver. Belated wishes to state Rep. Elizabeth Fetterhoff and former state Rep. John Wood.
___
Sunburn is authored and assembled by Peter Schorsch, Phil Ammann, A.G. Gancarski, Renzo Downey and Drew Wilson.