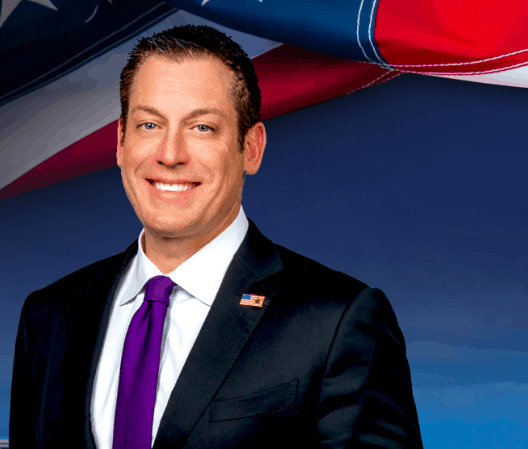 He's the seventh GOP candidate to formally jump in.
Naples businessman Ford O'Connell announced early Monday he's running for U.S. Rep. Francis Rooney's open Congressional seat. More notable to political observers, he's also running with much of Rooney's campaign team.
O'Connell holds some name recognition in the region thanks to regular appearances on Fox News, Fox Business and Fox Radio, where he has been a regular defender of President Donald Trump.
"I want to protect Southwest Florida from 'The Swamp,' and I want to fight for our district, our nation and our President, Donald J. Trump," O'Connell said in announcing his own candidacy.
"President Trump is our last hope for conservative governance for the foreseeable future in this country. This fight is bigger than all of us, and I will do what it takes to deliver for Southwest Florida."
O'Connell graduated from the University of Virginia School of Law, and before that earned a bachelor's in Political Science from Swarthmore College. He's worked in the past with campaigns for former Mississippi Gov. Haley Barbour and former Georgia U.S. Sen. Saxby Chambliss. And he interned with the conservative Heritage Foundation, which still lists him as an alumnus while advertising its Young Leaders Program.
For many closely watching Southwest Florida politics, all this makes for a familiar backstory. Trey Radel, a local talk radio host, won the seat in 2012, the first in a series of first-time candidates who won in the district.
A press release announcing O'Connell's candidacy was sent out by Nicholas Carr, a campaign consultant who worked with Rooney straight into this year and who also worked in Rooney's district Congressional office.
O'Connell enters an crowded and apparently growing GOP field. State Reps. Dane Eagle and Heather Fitzenhagen, Fort Myers Mayor Randy Henderson, former Minnesota state Rep. Dan Severson and Naples businessmen William Figlesthaler and Antonio Dumornay have all already jumped into the field, and more candidates are rumored to get in soon.
On the Democratic side, Florida Gulf Coast University professor Cindy Banyai and former Congressional candidate David Holden have filed.
Notably, Bonita Springs Mayor Pete Simmons made clear this weekend he is not running.
"Over the past several weeks since Congressman Francis Rooney announced he would not be running for re-election to Florida's 19th Congressional District, I have received numerous telephone calls, emails, and text messages inquiring if I would be seeking the Republican nomination for Congress," he said in a statement.
"I am flattered beyond words to be held in such high regard by so many friends, activists, business men and women, donors, and political organizations, however, for something that was not on my radar screen a few months ago – after consideration I am announcing that I will not be seeking the Republican nomination for United States Congress."