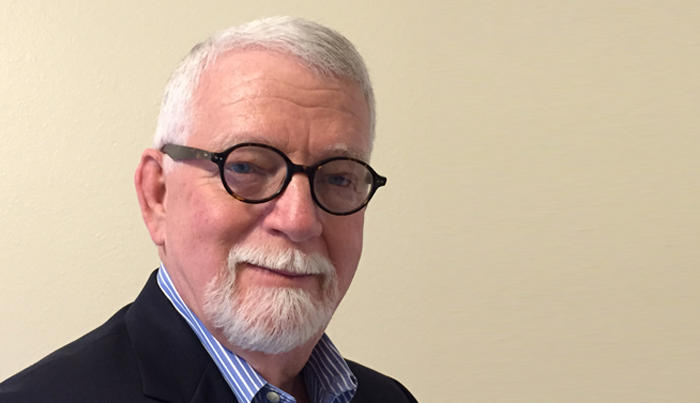 He's considering voting for Joe Biden, Amy Klobuchar or Pete Buttigieg.
Long-time GOP political advisor Mac Stipanovich has registered as a Democrat—at least for the next few months.
Stipanovich has been among Florida's prominent Never Trumpers for years, and he's taking the step of registering Democrat to play a role in picking Trump's adversary for 2020.
"I just changed my voter registration online. As hard as it is for me to believe, come March I am going to vote in a Democratic Presidential Primary for the first time in 40 years," Stipanovich announced in a Facebook post.
"My choice will be the candidate closest to the center with a chance to win the Democratic nomination and defeat Donald Trump."
Who will that be? Stipanovich and all Florida Democrats get the chance to see early primaries cull the field a bit before voting in the state's Presidential Preference Primary on March 17. But Stipanovich has his eye on some candidates already.
"I will vote for the candidate nearest the center with the best chance to win the nomination and the election in November," Stipanovich tells Florida Politics.
"Right now that universe looks like [Joe] Biden, [Amy] Klobuchar or [Pete] Buttigieg. Watching [Michael] Bloomberg."
But the long-time Republican lobbyist made clear he's not joining the blue team forever. He plans to register Republican before the state primaries on Aug. 18 and "vote for the least Trumpian candidate in every single primary race."
Then Stipanovich plans to revert to his now-default registration with no party affiliation.
Stipanovich served as executive director for President Ronald Reagan's campaign in Florida in 1984. He later directed Gov. Bob Martinez's gubernatorial campaigns in 1986 and 1990, serving as the Governor's Chief of Staff during his one term.
Later, Stipanovich worked as a senior advisor to Jeb Bush's unsuccessful gubernatorial campaign in 1994. He played a role later in Bush's winning 1998 campaign, and helped Gov. Charlie Crist win as a Republican in 2006.
Stipanovich also served in an advisory capacity to then-Secretary of State Katherine Harris during the 2000 recount.
He remains senior principal at Buchanan Ingersoll & Rooney, a top lobbying firm in Tallahassee.