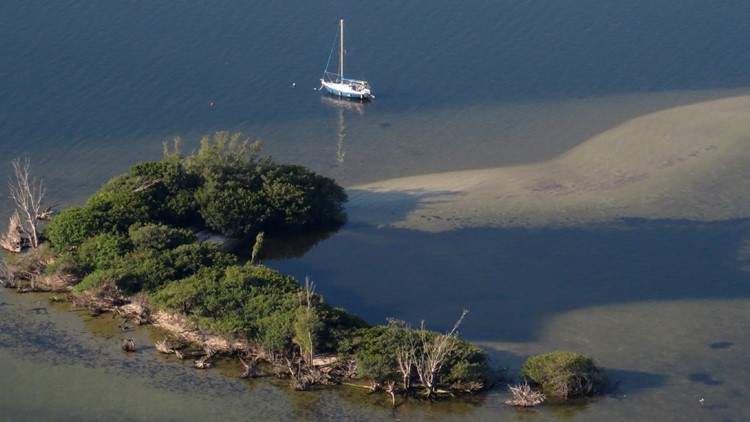 SB 640 would create state matching grant program for local wastewater projects
A bill to create a state matching program to pay for wastewater improvements heading to the six-county Indian River Lagoon area cruised through the Senate Environment and Natural Resources Committee Monday hailed as a model for the state.
The committee unanimously approved Senate Bill 640, sponsored by Sen. Gayle Harrell, a bill that would set up a program to pay for higher standards of wastewater treatment at wastewater plants, expansion of wastewater plants, and sewer connections of homes and businesses that now use septic systems.
This would be provided in the region draining to the highly biodiverse but deeply troubled Indian River Lagoon, which stretches more than 150 miles from Volusia County through Brevard, Indian River, St. Lucie, and Martin counties and into Palm Beach County on the Atlantic Coast.
The program would be guided by findings in the Indian River Lagoon Comprehensive Conservation and Management Plan, based on grant requests from local governments. It would require a 50-50 match on funding from local governments. State money for the program would have to be appropriated later.
SB 640 is related to several other bills in the House of Representatives, notably House Bill 153 by Republican state Rep. Randy Fine and others. Fine also wants $50 million set aside to support grants in his Brevard County.
"It's an amazing, amazing lagoon," Harrell said. "And it affects the economy and the environment in six specific counties… so we are very concerned about the health the lagoon. And it truly it determines the future of the whole area, economically and environmentally. And its problems are so significant, from local runoff, septic tank runoff, from a variety of sources that really are degrading this lagoon, causing major problems. We've had brown tide. We've had blue-green algae outbreaks, tremendously. And it impacts not only tourism and jobs, but also the health of the people of the area.
"When we look at how we're going to solve this it's really going to take a longterm effort, and lots of dollars at the end of the day," she added.
In voting the bill favorably, the committee offered no words of opposition, and there were no oral public comments.
Along the way, Harrell, a Republican from Stuart in Martin County, and committee chair state Sen. Bill Montford, a Democrat from Tallahassee, traded hopes and expectations that the program not only could help with the longterm cleanup efforts for Indian River Lagoon, but could serve as a model for other parts of the state.
"I think this is truly a model for establishing this type of grant program across the state. Eventually there will be a major change. And water resources really are the treasure of the entire state," Harrell said.
State Sen. Tom Wright of Port Orange, whose district includes the Volusia County end of the lagoon, said the bill is important within the six-county area to establish a common framework for all the local governments trying on their own to local problems along the lagoon.
"All these different communities and counties are asking for help but there's no organization of it. And I think this will cause some organization, because if we're going to help someone say in Brevard County but we don't do anything about it in Volusia County, we're really missing the boat."