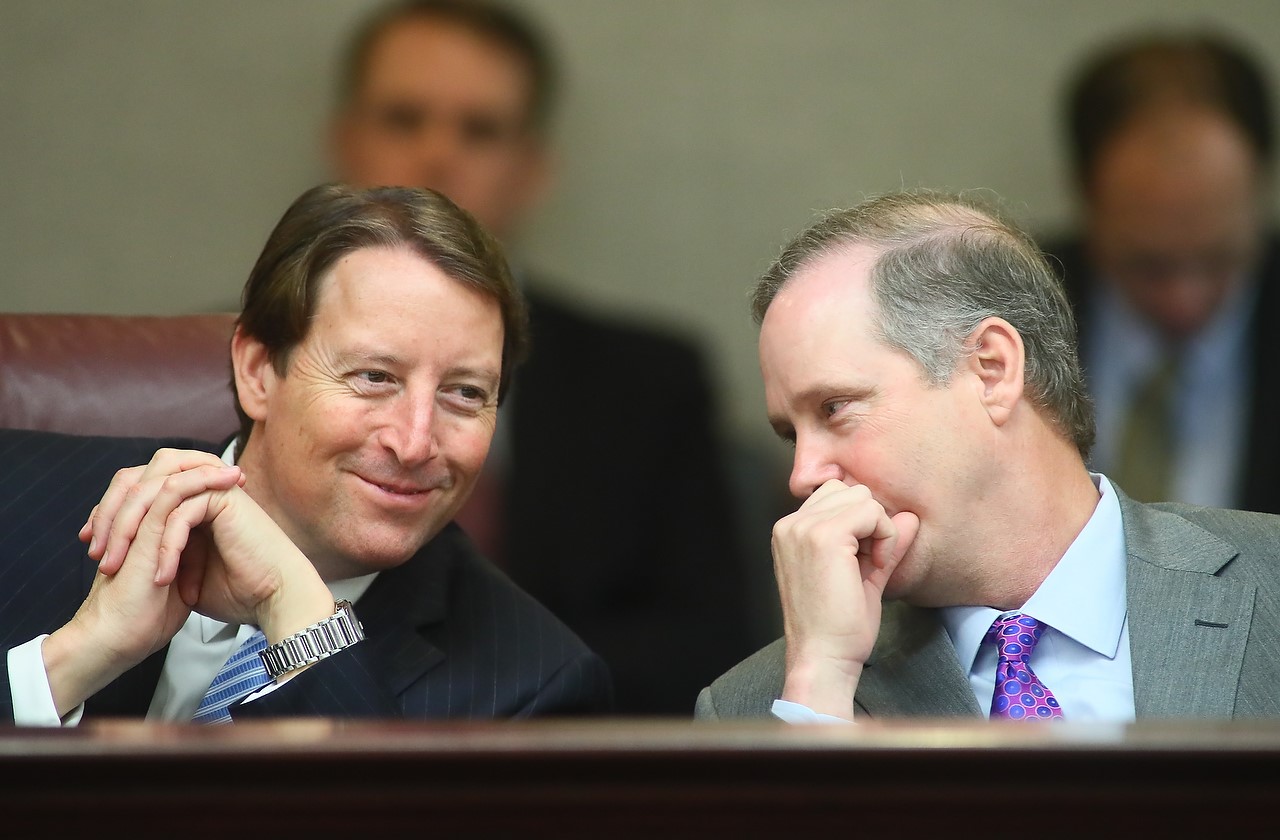 Simpson raised $435,000. Galvano raised $131,000.
Political committees tied to Senate President Bill Galvano and Senate President-designate Wilton Simpson posted six-figure finance reports for November.
Simpson's committee, Jobs for Florida, deposited 22 checks totaling $435,151 last month. A $60,000 contribution from Florida Prosperity Fund, a political committee tied to the Associated Industries of Florida, was the largest single contribution.
AIF-linked committees chipped in another $125,000, while Publix sent $50,000 to the committee. Other donors included Florida Power & Light Company, Florida Blue and Florida East Coast Industries.
The committee showed nearly $700,000 in spending, though $400,000 of that was marked down as contributions to Florida Green PAC and Future Florida, political committees that are also chaired by the Trilby Republican.
Actual spending measured in at $393,498, with more than half paying for fundraising expenses and the bulk of the rest paying for consultants.
Jobs for Florida entered December with about $1.3 million in the bank. Florida Green and Future Florida each have about $400,000 on hand, which puts Simpson at the $2.1 million mark across the three accounts.
Galvano, meanwhile, tacked on another $131,000 through his political committee, Innovate Florida. AIF was also his biggest benefactor thanks to a $50,000 check from political committee Floridians for a Stronger Democracy.
The Big Easy Casino staked the Bradenton Republican with a $25,000 check last month, while Disney tossed him an equal amount. The GEO Group and a handful of health care companies rounded out the list.
The expenditure sheet showed about $125,000 in spending, $75,000 of which went to Taxpayers in Action, a political committee which affiliated with Republican Sen. Debbie Mayfield. Innovate Florida closed out the month with $57,000 in the bank.