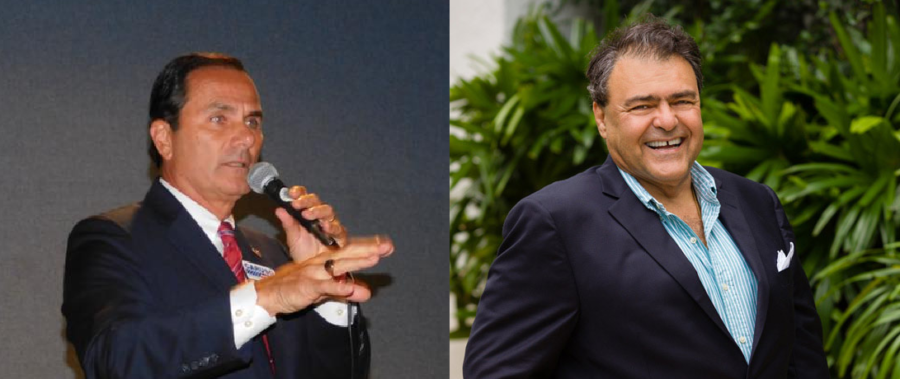 Bonfiglio added just $900 in outside contributions along with a $10,000 loan.
Republican state Rep. Mike Caruso added more than $67,000 in November. That's nearly triple his next-highest monthly fundraising total this cycle and good enough to top his Democratic opponent, former Ocean Ridge Mayor Jim Bonfiglio.
Bonfiglio added just $900 in outside contributions along with a $10,000 loan.
Caruso's previous monthly fundraising high was in March, when he raised just over $23,000. His November haul puts him over $150,000 collected so far this cycle, with nearly $130,000 of that still on hand.
The House District 89 incumbent pulled in dozens of maxed-out $1,000 donations during November from individuals and political committees alike. Among those contributors were GEO Group CEO George Zoley and his wife, Donna. GEO Care LLC added another $1,000, as did state Rep. Paul Renner's political committee, Conservatives for Principled Leadership.
After another $10,000 loan, Bonfiglio has now poured in more than $50,000 into his campaign. With more than $17,000 in outside contributions, he's added around $68,000 in total.
Bonfiglio burned through nearly $8,500 in November, leaving him with about $37,000 on hand.
Caruso has consistently been the better outside fundraiser between the two. October was a quiet month for both candidates, with Caruso adding $15,000 to Bonfiglio's $7,000.
The Democratic challenger did top Caruso in the September fundraising contest. But that was thanks to a $20,000 self-loan.
This is a rematch of the 2018 general election so far. No other candidates have filed to enter the race.
That 2018 contest was one of six throughout the state to head to a mandatory machine recount. After all votes were cast, Caruso edged Bonfiglio by just 32 votes out of more than 78,000.
With a presidential race in play in 2020, Bonfiglio is looking for a boost in Democratic votes to help push him over the edge this time around. HD 89 was one of only six districts in the entire state to flip from voting for Mitt Romney in 2012 to supporting Hillary Clinton in 2016, according to an analysis by MCI Maps.
HD 89 runs up the coast of Palm Beach County.