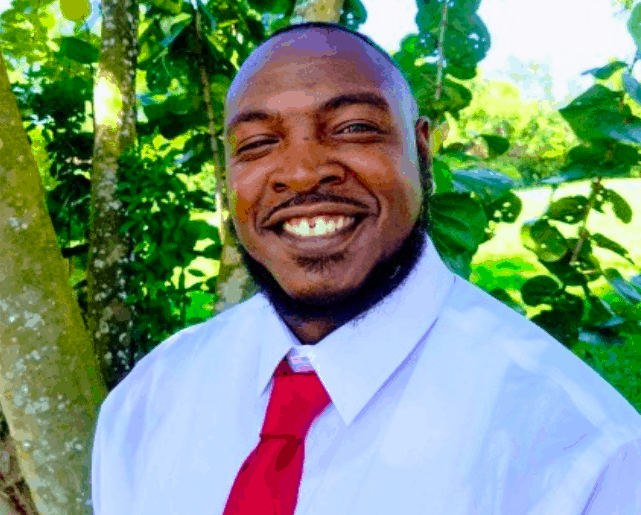 He was the first Republican candidate to file for the open seat.
Antonio Dumornay, two months ago, became the first candidate filed in the Republican primary for an open Congressional seat. Now, he said he plans to run as an independent instead.
"I just want fair treatment in this race," the Naples candidate said.
Federal Election Commission records now reflect the change, and Dumornay said he sent papers to the Florida Division of Elections on Monday. Once those process, Dumornay will no longer be a candidate in a crowded Republican field.
Instead, he will advance to the general election and face the ultimate Republican and Democratic nominees.
The affordable housing activist expresses frustration at the lack of attention his candidacy has earned so far. That's something attributes to a lack of funding. He believes he's the only candidate running in Florida's 19th Congressional District that makes less than $30,000 a year.
But that's also exactly why he feels the need to run.
"I saw a lack of focus on people in this community make less than $60,000 a year, and those are the ones most affected in their living situation by cost of living increases, the trade war and everything becoming more expensive," he said.
Dumornay, for the past two years, has served on the Naples Community Redevelopment Agency Advisory Board. He also previously founded the now inactive International Chemistry United, a nonprofit focused on affordable housing issues in Naples.
He has hoped to raise the voice of minorities in the region, both in local politics and in the Republican Party. And even as he runs as an independent, he still said he sympathizes with the values of Republicans.
"The Republican Party was key to bringing slavery to an end, and also with Civil Rights Movement, a lot for Republicans were key factors in legislation being passed, because they were facing Jim Crow laws in the South put in place by the Democratic Party," Dumornay said. "Those are the values of the Republican Party that many in the public don't know about."
But within a Republican Party primary, he said it's become clear current officeholders get an edge with media attention and financial support. He pointed to coverage of the launch of state Rep. Dane Eagle's campaign, well, here.
Knowing Eagle raised over $100,000 a day, while business voices like Naples urologist Dr. William Figlesthaler have promised to self-fund to combat that.
It's going to make for an expensive primary, Dumornay said. Six other candidates beside himself already filed — Eagle, Figlesthaler, state Rep. Heather Fitzenhagen, Fort Myers Mayor Randy Henderson, former Minnesota state Rep. Dan Severson and professional pundit Ford O'Connell.
But Dumornay believes if one of the elected officials emerges from the field, he can compete in a general election. On the Democratic side, former candidate David Holden and professor Cindy Banyai have filed for the nomination. Still, Dumornay said they focus so little on Collier County they won't be competitive.
As for the Republicans, Dumornay said public officials have failed to boost name recognition with working-class voters.
That's how he feels about Eagle, who he considered the front-runner in Lee County. It's also how he feels about state Rep. Byron Donalds, a Naples Republican expected to enter the race in the coming weeks.
"Whether you are the mayor of Fort Myers or mayor of Naples, if you are a state Representative like Dane Eagle or Byron Donalds, as a public official, people should know you," Dumornay said. "Unfortunately, they are not known, or I would have known them before jumping into the political arena."
He scoffs at candidates simply boosting conservative issues like impeachment and Second Amendment rights. On the first issue, he said he'd like to see President Donald Trump assuring more consistency in investigations coming out, and feels conflicting reports hurt the dignity of the administration. On gun rights, he says Florida already has some of the best-protected gun ownership in the country, so it's insincere to run on the issue.
His hope is voters hunger for more than rhetoric.
"I'm simply a 9-to-5 working man looking to make a difference for the average American," he said.