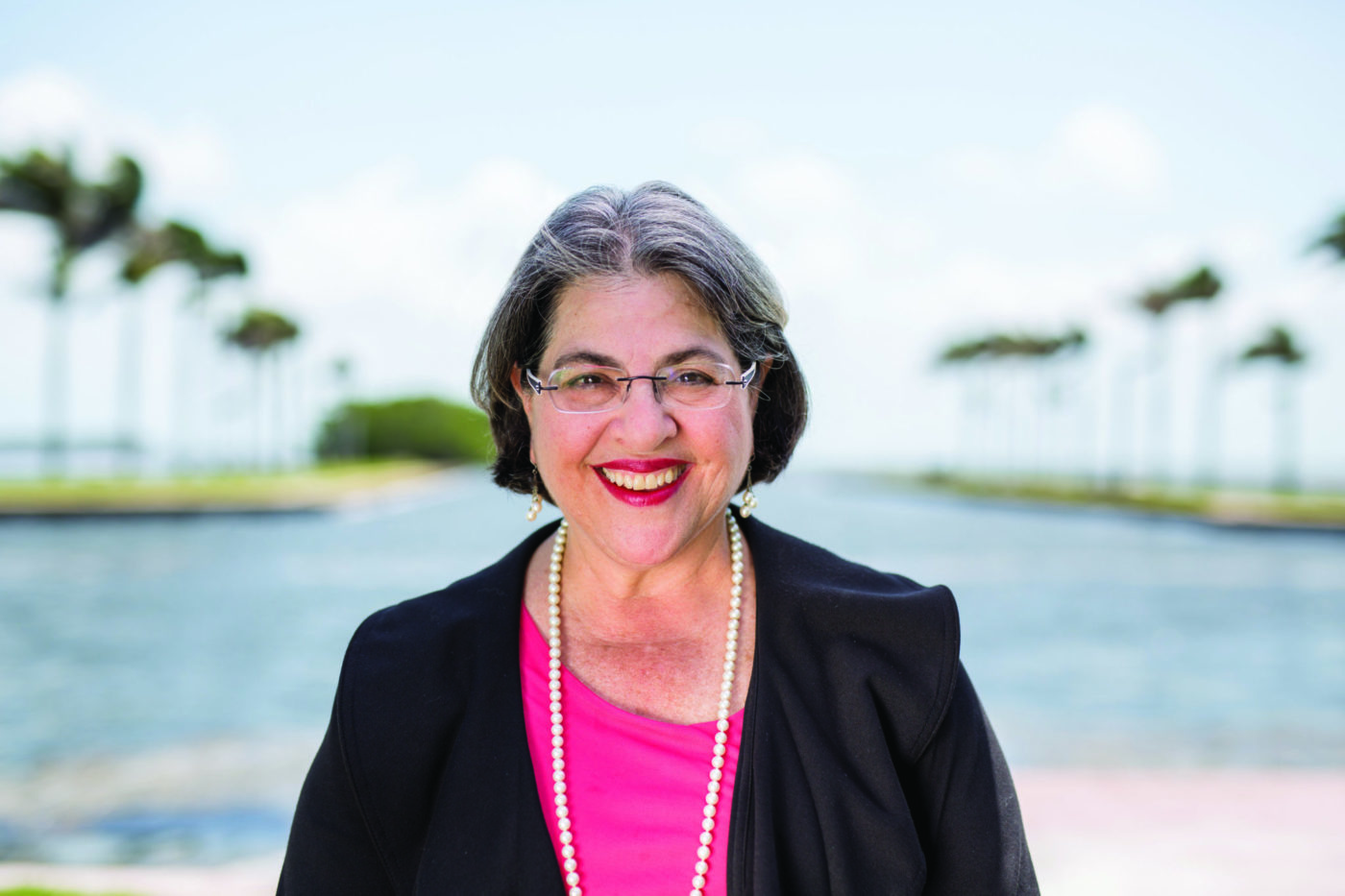 That marks the eighth straight month she's shown a six-figure fundraising haul.
The campaign for Miami-Dade mayoral candidate Daniella Levine Cava collected nearly $137,000 to her campaign effort in November.
That marks the eighth straight month she's shown a six-figure fundraising haul — a streak that covers her entire run since joining the race in April.
Levine Cava currently represents District 8 on the Miami-Dade County Commission. She's seeking to become the first female Mayor in Miami-Dade County history.
In addition to the six-digit fundraising haul, Levine Cava also earned a series of endorsements in November. Those lawmakers backing her campaign include state Sens. José Javier Rodríguez and Oscar Braynon II as well as state Rep. Nick Duran.
Levine Cava also released an ad in early December promising to issue a "climate emergency" at the county level should she win the mayoral contest. That would follow efforts by cities like Miami and Miami Beach to do the same.
The digital ad featured footage from a November town hall hosted by Levine Cava and state Sen. Rodríguez.
Levine Cava had been keeping pace with the fundraising of former Mayor Alex Penelas as Penelas considered an official 2020 run. He had collected money through his political committee, Bold Vision, while weighing a run.
Once Penelas made the move official in October, he's overtaken the clear top fundraising spot. Penelas pulled in more than $850,000 in October, his first month as a candidate. He followed that up by just over $300,000 raised in November, as compared to Levine Cava's $137,000.
The two are part of an eight-person field seeking to replace current Mayor Carlos Gimenez, who is term-limited.
Also competing in the contest are entrepreneur Monique Nicole Barley, current County Commissioners Esteban Bovo, Jean Monestime and Xavier Suarez, former Miami mayoral candidate Robert Burke and former County Commissioner Juan Zapata.
Candidates and political committees face a Tuesday deadline to report fundraising activity through Nov. 30.
Of the candidates whose numbers have been posted so far, Bovo posted a clear third-place finish, raking in nearly $84,000 in November. Suarez added just over $2,000, while Zapata showed $0 in contributions during the month.
Other candidates' November totals have not yet been posted.